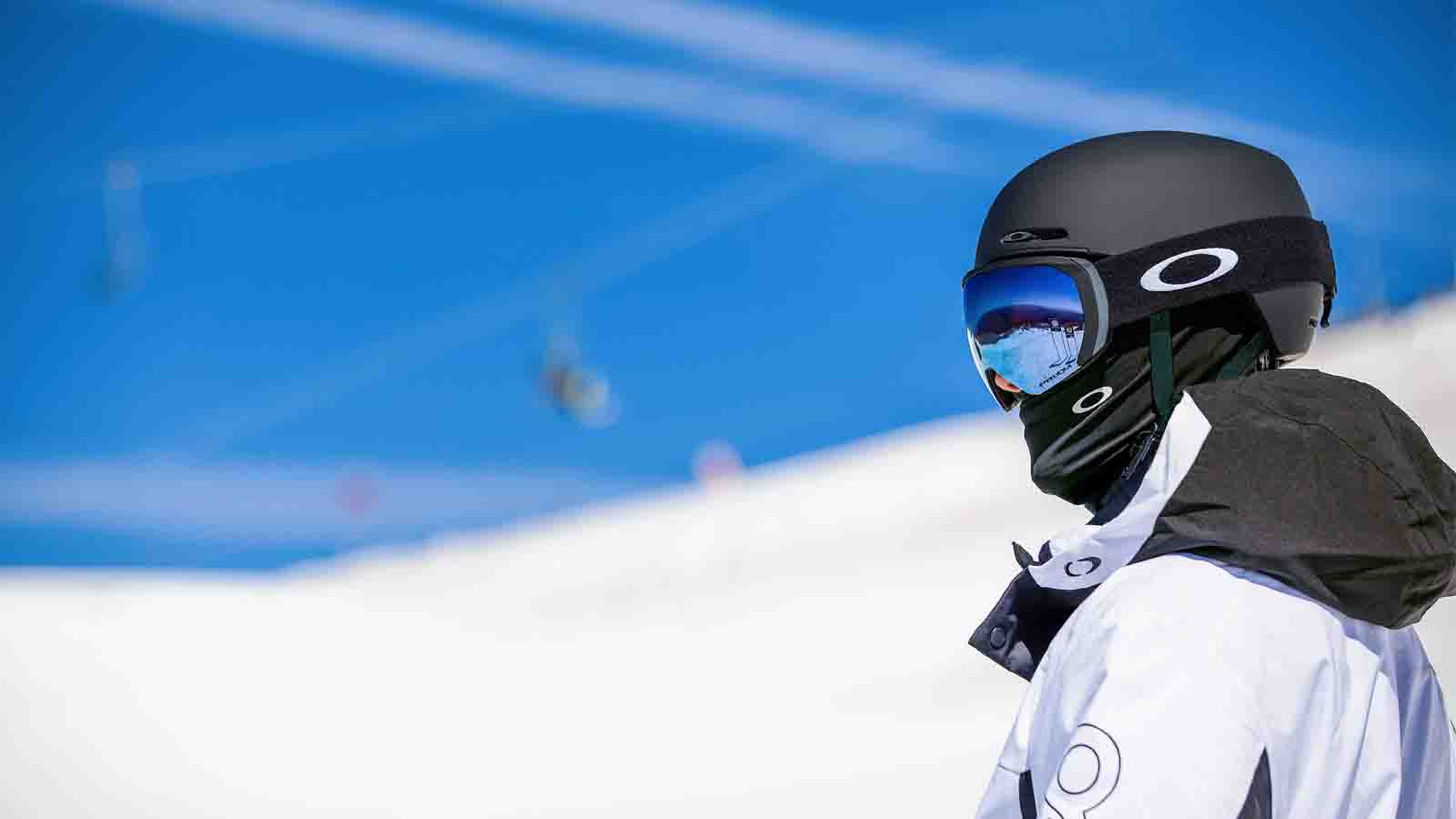 Oakley 21/22 Goggles Preview
Retail Buyers Guide: Goggles 21/22 Retail Buyer's Guide
Brand: Oakley
Interviewee: Britta Dornick, Business Brand Manager DACH
What are your main price points for next season?
Target audience, to improve our performance at the entry price while creating a platform for future technology takedowns.
Any new shapes for 2021?
RIDGE LINE in size S/M/L to provide the perfect fit for any face.
Ridge Line offers a high-impact cylindrical lens for an enhanced field of view in a variety of winter conditions. An anti-fog design coupled with an ultra-comfortable Face Foam lining provides moisture-wicking and dependable, all-day wearability.
What are the tints/colours on trend this season?
Matte black and white are part of the goggle frames core collection. Furthermore, Oakley offers multi-seasonal colours like "matte Poseidon", "matte celeste", "matte dark brush", "matte redline" and "matte ultra purple".
Regarding lens colours, Oakley offers a wide range of PRIZM lenses for any light condition on the slopes. The latest extension of the Prizm lens portfolio is "Prizm Snow Clear" for heavy snow and overcast conditions.
How important is helmet compatibility in your strategy?
All goggles are designed to provide optimal integration with Oakley helmets for maximum comfort and ventilation.
Please name and describe your 3 highlight pieces and items that retailers should definitely order.
Line Miner Stale Sandbech Signature Collection: Ståle teamed up with Oakley for a successful collaboration that met all his needs for style and function. He likes pieces that transition from on-mountain to off-mountain without sacrificing comfort, style or technology.
Flight Path XL: When flying down the mountain, having a clear view is key to peak performance. That is why enhanced vision was the driving factor in developing the new Oakley® Flight Path XL snow goggle. Designed with Super G World Champion Aleksander Kilde of Norway, the goggle holds up to the high demands of the world's best athletes while delivering the same iconic aesthetic that's unmistakably Oakley. With new Ridgelock EV technology, Flight Path XL maximizes the upper field of view for greater visibility in aggressive ski racing positions.
Flight Tracker: On the mountain, how you look and feel are almost as important as product performance. That's why Oakley engineered the new Oakley® Flight Tracker to strike the perfect balance in design and best-in-class technology. Inspired by the brand's first true oversized snow goggle Canopy, Flight Tracker features an oversized full-rim toric design to create the best viewing experience on a mountain. Available in three sizes, large (XL), medium (XM) and small (XS), as well as compatibility with most helmets, the Flight Tracker is the goggle for everyone this season.