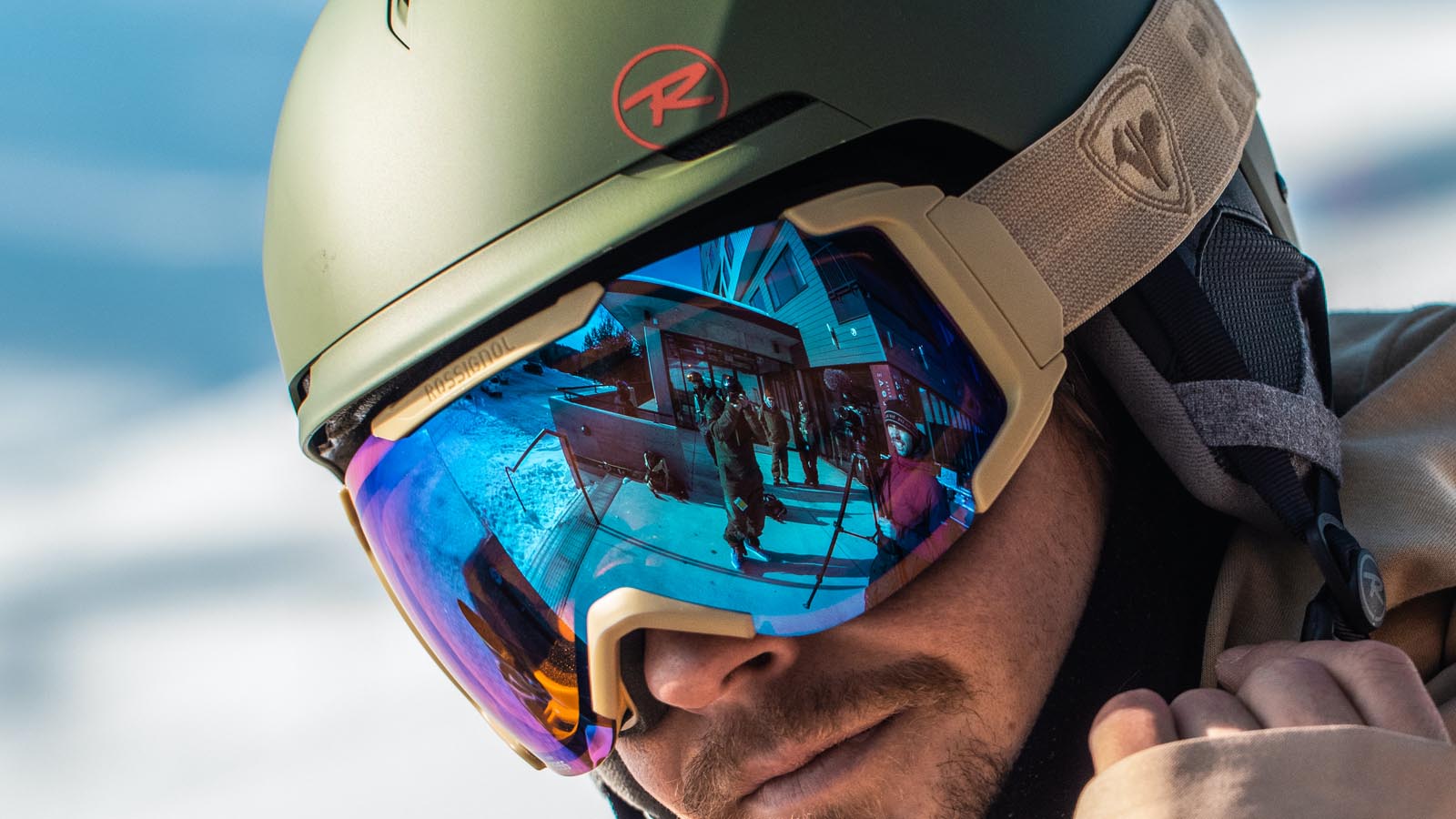 Rossignol 21/22 Goggles Preview
Retail Buyers Guide: Goggles 21/22 Retail Buyer's Guide
Brand: Rossignol
Interviewee: Marine Cessans, Product Manager
What are your main price points for next season?
30€ for kids and Junior
50€ to 90€ for our entry premium offer men and women
80€ to 180€ for middle/high offer
How healthy is the market in Europe?
Rossignol is a very small actor in the goggles market – so for the moment, we are not subject to market changes.
What is the impact of COVID-19 on consumer demand and supply chains in your segment?
Pre-orders were harder than in past years because of the Covid-19. There was no impact on our supply chains and deliveries.
What are your top three product stories for 2021?
Our main story will be a Magnetic Goggle called MAGNE'LENS. It will be available for men & women. It fits the MAGNE-CLICK Technology – as well as a Thoric lens / OTG solution / Siliconized strap / 3-density face foam.
This is the perfect goggle for a ride whatever the weather is.
Any new shapes for 2021?
The MAGNE'LENS  will be available for men & women. It fits the MAGNE-CLICK Technology – as well as a Thoric lens / OTG solution / Siliconized strap / 3-density face foam.
This is the perfect goggle for a ride whatever the weather is.
What are the tints/colours on trend this season?
Black is always very commercial – we also have many new colours linked to the textile collections.
On the lens side – multilayers are still the trend – and we developed many different colours for our new MAGNE'LENS goggle.
How important is helmet compatibility in your strategy?
The compatibility between our helmet and goggle product lines is extremely important in order to offer the best fit, providing adjusted shape, thermal insulation, optimal ventilation and protection. This compatibility is extremely important to maximize comfort.
In addition to the compatibility in terms of fit, we aim at matching graphics of helmets and goggles, selecting the same colours, designs and design details.
What new technical features are debuting for 2021?
MAGNE'CLIC Technology.
Rossignol MAGNE'CLICK technology provides a very quick lens switch to keep the best vision possible when the weather changes. Thanks to magnets and small clips, the lens is easily secured on the frame to avoid any lens movement throughout the ski ride.
Click&See, Click&Ski !
Which lens technologies/coatings are key for next season?
ZEISS & SONAR By ZEISS is still a focus on our MAVERICK & AIRIS goggles.
Instant recognition of features on uneven terrain (moguls, crevasses, icy patches, etc.) is key to avoiding injury. Rossignol has selected the technology and the specific know-how of the specialist in optics ZEISS. Some lenses feature ZEISS SONAR, distinguished by the fact that it maximizes the light transmitted and eliminates the «blue light» effect behind the retention of certain wavelengths, in order to improve contrast, optimize colours and increase the definition of moguls and dips in the piste, whatever the light conditions, guaranteeing increased safety at all times.
Please name and describe your 3 highlight pieces and items that retailers should definitely order.
| | |
| --- | --- |
| RKKG205 | MAGNE'LENS  BLACK |
| RKKG206 | MAGNE'LENS  SAND |
| RKKG207 | MAGNE'LENS  STRATO |
| RKKG402 | MAGNE'LENS  W WHITE |
| RKKG403 | MAGNE'LENS  W BLUE |
Sharp optics. A wide field of view. Quick-change lens convenience. The Magne'Lens goggles deliver it all. The frameless & thoric design maximize your field of vision. On-the-go lens changes are easy thanks to our Magne'Click system that uses magnets and clips for quick-change convenience. Triple-density foam and a hinge-style strap let the goggle conform to your head for storm-sealing comfort. The goggles include two interchangeable lenses: one cloudy day lens and one all-purpose lens.
Quick, Easy Lens Changes Rossignol Magne'Click technology uses magnets and small clips to make goggle lens changes quick and easy
Wide Field of Vision ZEISS Toric lens maximizes your field of vision while maintaining a low-profile design for comfort and helmet compatibility
Sleek, Modern Style Frameless design maintains a sleek, modern feel and maximum field of view
Retail Price: 180€ with two lenses.
RKJG205 – SPIRAL MIROR RED – 59,99€
No matter the playing field, the new SPIRAL goggle offers you comfort, security and style. The double cylindrical lens with anti-fog coating maintains crisp vision in all weather conditions. A wide strap and helmet-compatible design maintain a comfortable, pressure-free fit. The OTG compatibility is designed to fit comfortably over glasses and deliver a wide field of vision for all-mountain exploration.
RKJG400 –  AIRIS SONAR WHITE – 99,99€ (Women dedicated product)
Maximize your vision, no matter the conditions. The modern, frameless design of the Airis SONAR goggles complements premium ZEISS SONAR optics for an unmatched field of vision and terrain-defining contrast in all light conditions. The open-frame design creates a seamless interface with your helmet for a pressure-free fit and all-weather comfort. Designed for a perfect fit with our Templar helmet.
Premium Quality Optics
ZEISS lens offers an uncompromised vision in changing light conditions and superior UV protection to protect your eyes against the harmful effects of the sun
Sharp Vision, Enhanced Field of View
Spherical lens shape follows the curvature of the retina for maximum clarity and a wide field of vision
High Contrast Vision
SONAR lens technology by ZEISS Optics offers improved contrast and brighter colours in varying light conditions for a clearer perception of uneven surfaces and terrain changes
Sleek, Modern Style
The frameless design maintains a sleek, modern feel and maximum field of view
All-Weather Versatility
Medium S2 tint offers a reliable vision in a wide range of weather conditions