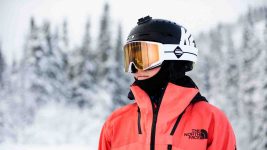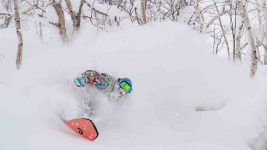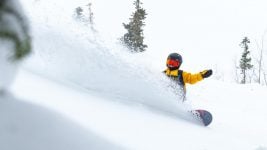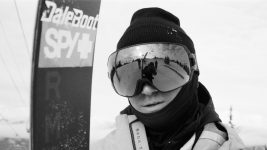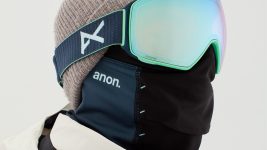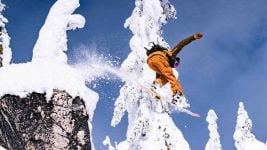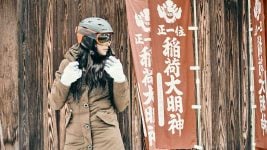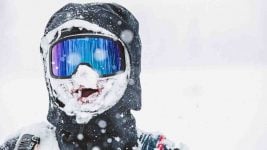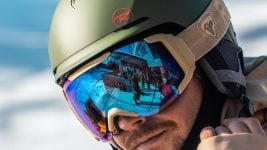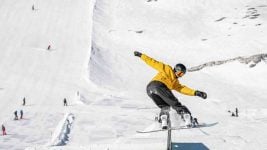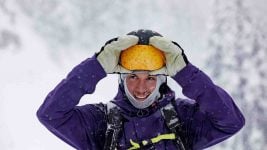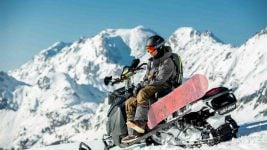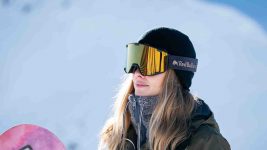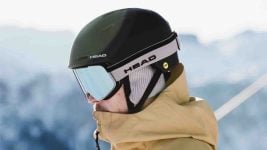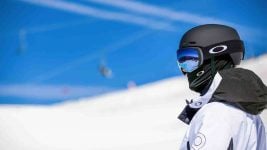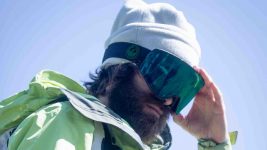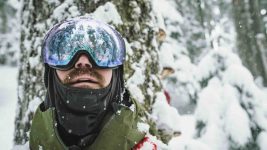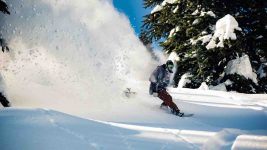 Goggles 21/22 Retail Buyer's Guide
Winter season is rife with insecurity due to the pandemic. But performance optics are still in demand, as leading brands confirm in our Snow Goggles Retail Buyer's Guide for 2021, by Dirk Vogel.
This winter sports season is overshadowed by pandemic uncertainty. Most European countries have returned to strict lockdown protocols, reducing retail to 'essential' businesses and closing borders, while sports facilities and ski resorts remain closed. "2020 was the year our playgrounds became more limited in a way we have never experienced before. It was a year for consideration and restraint. We all had to adapt and change the way we interact with each other, be smart in how we play to keep everyone safe – and we still need to be cautious," said Staale Moeller, Director of design and development at Sweet Protection. "The market in Europe suffered from the Covid-19 pandemic and is facing major restriction in the commercial skiing, especially with the restriction in ski areas. Nevertheless, touring is growing in the mountain areas and so are profits from the 'individual outdoor sports' approach," said Michael Schulmeister, Head of Marketing at Red Bull SPECT Eyewear.       
Overall, brands remain optimistic. "Despite the situation we have seen some good sell through so far with key accounts in many regions for Dragon, with each territory having their own tiers and lockdowns, it really is dependent on where you're looking and what happens next of course", said Liam Barrett, Brand Manager at Dragon Eyewear. "The entire winter sports industry feels the impact of the current situation. With lockdowns and many ski resorts currently closed in Europe, it looks like we are all facing a tough winter season in 20/21. However, there are also some positive signs, especially for accessories like helmets and goggles," said Katharina Acham, Junior Marketing Manager at HEAD.
MARKET & PRICE POINTS
Several have responded to the new reality by adjusting their collections: "Our entire collection is carry-forward. Normally it is 80-90% of the collection and for now we have chosen to make no exceptions. Due to this there will be no big close out deals needed, so the dealers will have less pressure to sell with a discount," said Steven Daemen, International Sales at Aphex. Speaking of retailers, brands across the board are lending support by being flexible on pre-orders and payment plans. As Stephanie Leuridan, Product Manager at Quiksilver said: "We are making daily contact with retailers, trying to arrange the deliveries the best as we can, and managing be flexible as much as we can."
On another positive note, price points remain unchanged: Quality goggles for kids start as low as €29.00. Adults will find mid-range goggles featuring high-definition optics and quick-change lens systems for €99 to €119, while the hot price point for premium goggles has dropped to €219. At the same time, the market is under siege: "The flooding of the market with lots of Instagram brands now selling their goggles for 2 for 1 or 30-50% off definitely doesn't help things, but we believe if we continue to offer the best lenses out there by Zeiss, and stand behind our custom concept with some fun designs, we will continue to appeal to the right consumers." said Neil Slinger, International Sales at Melon Optics. Dragon sweetens the deal with a gift for customers: "We implemented a gift with purchase for a neck gaiter face mask. All resorts are requiring face coverings, and this provide a solution and encourages Dragon purchase." With so much happening in the segment, it's more important than ever for retailers to choose a brand portfolio that separates their store from the rest of the pack. Let's look at season trends to help write those orders!
SEASON TREND: High-definition optics
Out on the slopes, riders want protection from glare and blinding UV light, but with enough contrast to detect bumps and obstacles at high speeds. That's why high-definition optics have been the arms race in the goggles segments for past years, and it's coming to a head in 2021 with major tech upgrades. HEAD is launching a new technology called 5K, rolled out across key models: "The challenging and ever-changing weather and light conditions on the mountain require lenses that help you to see crystal clear in any conditions. This is why we invented 5K lens technology." At Rossignol, Product Manager Marine Cessans is on the same page: "Instant recognition of features on uneven terrain like moguls, crevasses, and icy patches is key to avoiding injury. Rossignol has selected the technology and the specific know-how of ZEISS as a specialist in optics." Dirty Dog is banking on the Spectate Toric lens for clear optics. SPY+ is implementing Happy lens technology for contrast and alertness while Sweet Protection relies on RIG lens technology to, "increase contrast, provide natural colour perception and reduces eye fatigue." At VonZipper, Greg Tomlinson (Founder/President) announced, "further refinement of our WildLife Lens Technology with new lens tints and chromes."
The 6 Hottest Snow Goggle Trends for 2021
1. GO BIG OR STAY HOME
Last season's trend towards oversized goggles with maximum peripheral vision kicks into overdrive in 2021. These frames maximize face coverage and all-round vision, like the Airis SONAR goggles from Rossignol, "featuring ZEISS SONAR optics for an unmatched field of vision and terrain-defining contrast in all light conditions. The open frame design creates a seamless interface with your helmet for a pressure-free fit and all-weather comfort." At Oakley, "enhanced vision was the driving factor in developing the new Oakley Flight Path XL snow goggle." Look for XXL goggles from brands like Aphex (Styx model), Rossignol (Spiral Mirror), Melon (Magnetic), Oakley (Flight Path XL, Line Miner Stale Sandbech, Flight Tracker), Sinner (Olympia and Emerald), HEAD (Magnify), Bliz (Nordic Light), AZR (Masque), TSG (Goggle Four), VonZipper (Cleaver), Anon (M4), SPY+ (Marauder Elite), Quiksilver (QSR), Flaxta (Episode), Red Bull Spect (Magnetron), Dragon (PXV, NFX2), Electric (Kleveland and EGG), Cébé (Cébé X Superdry Reference) and Zeal (Portal XL). For customers looking for that extra-wide field of vision but for a medium-sized face, GIRO has made an update of last season's large Contour model: "The Countour RS reduces the size of the original and features EXV+ as our largest panoramic view. Due to its great success, we were requested to bring it with a medium face flange," said Darius Heristchian, EMEA Snow Category Manager at GIRO.
2. UPGRADED LENS PLATFORMS
Following the season's push for high-definition optics, new optical advancements are pouring into collections. At Spektrum, co-founder Robert Olsson announces new BIOptic lenses: "They are a 3-layer sandwich with 2 layers of crystal-clear cellulose with a polarized sheet in between, the cellulose is biodegradable, and this construction eliminates the need for an inner lens which is quite ground-breaking." GIRO is pushing the boundaries with the EXV + for "the widest field of vision we ever featured in a goggle." At Oakley, Britta Dornick, Business Brand Manager DACH, said: "The latest extension of the Prizm lens portfolio is Prizm Snow Clear for heavy snow and overcast conditions." HEAD is upping the ante with LDL Laminated Double Lens technology, as Katharina explained: "With LDL, the inner lens is laminated directly onto the outer lens. Therefore, there is no more space between the lenses which increases the field of vision by 15%." POC has won awards with Cornea Solar Switch tech that allows for adjusting to light conditions with tint-changing liquid crystals. Sinner is implementing Sintrast Lens technology at attractive price points in models such as Mohawk, Olympia, Batawa and Vorlage. Red Bull SPECT heads into the season with I-BOOST enhancement and Pano View: "In combination with a thin frame design it offers an up to 15% increased field of vision by avoiding the 'tunnel vision' that results with thick frames that have the lens sit far away from the face."
TSG heads into the season with, "colour-optimized lenses that filter out blue light for more contrast and better view available in all our S3 lenses," said Nadja Herger-Bondarenko (Marketing & Communication at TSG. At POC, a main focus lies with "clarity base lenses and Spektris mirror coatings which feature very specific and precise light transmission profiles, produced in collaboration with industry leaders, Carl Zeiss." Bliz is bullish on Nova Nano Optics while Anon sees continued success with Perceive technology introduced in W21, featuring true colour contrast and high-definition injection. Dragon is proud of Lumalens "colour-optimized lens technology. Delivering superior vividness, enhanced clarity, improved depth perception, and reduced eye fatigue." At Zeal, the Automatic+ lens is a huge focus: "This lens combines polarized and photochromic technologies to gradually transition both tint and colour with changing light, providing a unique visual experience for every condition," said Marketing Director Mike Lewis. Flaxta implements Enlight lens technology that maximizes contrast in the Episode goggles. Meanwhile, brands are also upgrading the way in which lenses are cut, including Aphex with a new goggle: "The Styx is looking a bit more 'aggressive' due the sharp angles and straight cuts, but still has a spherical frame."
3. MIRRORED AND COLOURFUL TINTS
Oversized goggles look even more advanced in combination with the season's hot style trend: mirrored lenses. At Dirty Dog, Sales Ops Manager Tom Lazarus said: "We have seen a significant increase in our Gold Fusion Mirror over the last year, pairing well with a more muted frame colour palette." 
For 2021, Aphex rolls out gorgeous rainbow-colored lenses that almost look tye-died in their colour flows. At Head, Katharina points out, "red (CAT S2) and blue (CAT S3) 5K lenses as our trendy highlight colours within our goggles line for season 21/22. The blue lens in combination with our orange frame and strap design looks stunning!" Quiksilver is styling the NXT Varia winter, "the fastest photochromic lens in the market, with the same base tint of our colour luxe to increase the contrast and reducing the eye-fatigue. Offered this year with multilayer coating on it in blue, silver and red." 
VonZipper suggests the Clear Fire Chrome tint for low light conditions, Gamma Chrome for mid-range and Black Fire Chrome for high sun days. At Rossignol it's all about multilayers, like brand-new colours for the Magne'lens goggle. Robert at Spektrum suggests "a dark smoke polarized lens for glacier riding or a Sonar Infrared for white-out navigation." For Roxy, the focus is on "Lens Enhance, a kind of orange/bronze base, with multilayer coating, where the blue and red colours are still the best," said Stephanie Leuridan, Product Manager at Roxy. Meanwhile, Staale at Sweet Protection points out: "Sorry, we work with tints and colours for performance, not for trends." Also speaking on colour trends, Neil at Melon said: "This year has been killing it with Neon Yellow in frames, so most likely that will continue into the mainstream next season."   
4. SUSTAINABLY MADE SNOW GOGGLES
Snowsports are increasingly trending away from designated pistes and into the open backcountry, so eco-consciousness is at an all-time high. At Spektrum, Robert Olsson introduces a full-fledged push into sustainability: "We are introducing a new concept called Östra Bio RAW where we present the main ingredients of our award winning Östra frame in their undyed, raw versions. Also new BIOptic lens technology that is a polarized 3-layer laminate made of 75% biodegradable wood cellulose with fantastic performance." Quiksilver is implementing new BIO TPU frame injection, in production Made in Italy (all the Hubble line) using natural oils based on corn, alongside Repreve from recycled plastic bottles in goggle straps. At Zeal, Mike Lewis said: "On the eco front, we've worked with our factory to increase the percentage of recycled and plant-based materials in our frames, to reduce their emissions and to make all of our packaging 100% recyclable." The team at Melon has "product testing underway with Bioplastics for our performance sunglasses such as the Alleycat." Roxy is using new BIO TPU frame injection, a cleaner plastic production using natural oils based on corn. At VonZipper, Greg Tomlinson is proud to announce the Shift Into Neutral Collection, "utilizing recycled thermo-polyurethan and straps derived from bamboo."
5. OVER-THE-GLASSES COMPATIBILITY
Constructing goggles with multi-layered lenses without fogged vision is already a feat in itself. But customers demand more: The ability to wear their own optical glasses underneath their goggles without compromising clear optics or comfort of wear. This season, the number of brands heeding the call is at an all-time high, as over-the-glasses compatibility (OTG) moves from 'nice to have' to must-have. Rossignol is proud of the Spiral goggle featuring a double cylindrical lens with anti-fog coating while the "OTG compatibility is designed to fit comfortably over glasses and deliver a wide field of vision for all-mountain exploration." The Magnify goggle by HEAD boasts OTG functionality, "allowing the wearer to wear prescription glasses under the goggle as it offers enough volume on the inside and as the face form is moulded on the sides to give space to the temples of the glasses." Quiksilver praises the OTG features of the Storm model as part of the Made in Italy line.
6. NEXT-LEVEL QUICK CHANGE SYSTEMS
Last but definitely not least, next season brings a spike in quick change systems in the goggles segment. Indicative of the trend, HEAD makes a first entry with the Magnify model, the company's "first goggle with a magnetic lens exchange solution enabling to swap lenses on the go." SPY+ raises the bar with the Marauder Elite, said Martin Jones, VMDUK General Manager: "The Marauder is a high-powered, magnetic Toric snow goggle built for the ultimate visual experience. Equipped with six super-strong magnets for fast and easy lens changes, our patent-pending Deadbolt lens locking system provides worry-free snow-sliding." At Oakley, "Ridgelock EV technology helps the Flight Path XL maximize upper field of view for greater visibility in aggressive ski racing positions." Rossignol makes a contribution with MAGNE'CLICK: "A very quick lens switch to keep the best vision possible when weather changes." Quiksilver is adding Speed Connect technology to the Switchback goggles, while Smith has Quad Mag lenses that can be changed without taking off the goggles. Dirty Dog is expanding the Mutant Interchangeable range with the Mutant Entity, while Sweet trusts in the Interstellar interchangeable lens goggle. VonZipper trusts in the strength of its patented 4Play quick change lens system and Red Bull SPECT has the Magnetron Slick with extra lens included.
Sinner makes a strong proposition with the Avon Sintrast Goggle, shipped with two Sintrast exchangeable lenses at a competitive price. On the TSG Goggle Four, "the lens can be swapped out with the flip of a thumb – even with gloves on – thanks to a magnetic locking system and easy-grip changing tab." Roxy has a brand-new easy switch lens system, applied on the Rosewood model. Dragon is confident in the performance of its Swiftlock 2.0 system. Cébé has a real novelty in store with the Slider model: "Slide up the lens to benefit from enhanced ventilation. This unique system also makes switching lenses easy." Melon will have a new quick-change model for next season, but the name is not decided. Mike at Zeal is excited about the new Lookout model, "the first goggle to combine our patented Rail Lock System (RLs), the simples most secure lens interchange on the market, and the revolutionary Observation Deck Technology (ODT) that adds an additional 20% to your field of view." Speaking of field of vision, Electric said: "Carrying on the tradition of more lens and less frame, the EGG features a thoric lens that mimics the curve of the human head and provide peripheral vision, ensuring less distortion and improved clarity," said Arnaud Gaillard on behalf of Electric California. 
With so much premium goggle tech, protecting goggles from scratches and damage is key. Here's where gogglesoc comes in: the number one brand in the North American goggle accessories retail market with more than 75% of sales of the entire market segment and was launched a few seasons ago. Gogglesoc's fun designs are made out of rPET fabric, a reusable and sustainable material made from recycled plastic bottles. Check out gogglesoc at eu.gogglesoc.com.