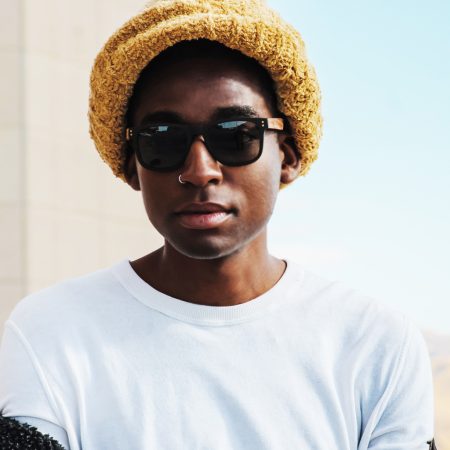 Proof Eyewear 2023 Sunglasses Preview
Retail Buyers Guide: Sunglasses 2023 Retail Buyer's Guide
Brand: Proof
Interviewee: Jesse Goodwin, Marketing Director
What are the current trends in sunglasses for board sports?
Boarding of all forms has always been about expressing yourself, celebrating individuality, and supporting that very thing with the ones you love most. Trends come and go but one thing that has always been relevant in board sport eyewear are the classic silhouettes and that they never die! However, putting a twist on those classic frames to make them stand out amongst the rest, is a goal of many. This can be accomplished by collaborating with sponsored riders, artists, and musicians that influence us all and helps us celebrate what boarding is all about. Some frames of ours that have proven worthy on the mountains and the coasts alike, are the Astoria, the Owyhee, and the Bruneau.
How are you segmenting your sunglasses?
We segment our eyewear through a few different collections. To start the differentiation, we have our sunwear and our optical line. Within that, in both lines we have our material options which include wood, aluminum, and acetate. From there, the next options are models and colorways. With assisting many customers, we like to start by asking if they are interested in Sun or Rx. After, we can inquire about the material interested in and then we can determine the shape/model that best suits them along with its colorway.
Where do you expect your biggest growth in 2023?
For 2023, we plan to have consistent stock of our inventory, to connect with more retailers and businesses across the country and internationally and to further the growth of our pillars of purpose within sustainability and giving back as a small business. We are ready for this year, better than ever and with all the love and purpose.
What frame shapes and colours are most popular from your offering and why?
Because we are most well known for our wood sunglasses since the beginning of 2010, our top sellers tend to be from the wood collection. The Ontario, available in six colorways, is a wooden interpretation of the popular trapezoidal silhouette and adorns itself with unique variations of wood grains and steel spring-loaded hinges. Lightweight, yet reinforced with a cotton fiber layer, this model is a hit for lifestyle and sport wear alike. Our most popular colorway in the Ontario is the Ebony Zebra for its sleek and dark faced front accompanied by its distinguished grain zebrawood on the temples. Afterall, if you buy wood frames you want people to know they are. A popular acetate based frame in our collection is the Rainier; a bold oversized frame with a sleek minimalist design and a unique laser-etched interior nose bridge detail. If you wear a bigger frame or just prefer an over-sized look then this is the perfect frame for you: it has a medium to large fit and a good amount of face coverage. Top colorways for the Rainier include the Black Marble and the Tortoise Split for its iridescent and attractive gradient.
What lens technologies are you currently working with?
For our lenses, we work with a polycarbonate polarized anti-reflective lens that has UVA/UVB 400 protection. These lenses have a coating that protects the eyes from harmful UV rays and reduce and remove glare from the sun and its reflections. Not only do they protect against the vertical UV rays, but they also protect against the horizontal light that is reflected off of water and solid objects.
Which lens colours and tints are you offering this year?
For lens colours and tints, we offer a brown, grey, green, brown-fade, sky-mirror, fire-mirror, purple mirror and rose.
What are the main materials used in your 2023 sunglasses offering?
The three main materials used in our eyewear collections are (wood), acetate, and aluminum. We take pride in the quality of our materials with the sustainable sourcing of wood supply, recycled aluminum and biodegradable cotton-based acetates. Wood models vary and include options like rosewood, lacewood, ebony, walnut, mahogany, white zebrawood and dark zebrawood. All wood is hand polished with a water/sweat-resistant natural plant-based sealant.
Do you offer prescription glasses?
We offer a full collection of optical frames in varying material bases such as wood, acetate and aluminum. Every frame comes default with blue light technology lenses as blanks for those who do not desire a prescription filling, which allows frames to serve a dual purpose.
Anything new in terms of sustainability?
We are continuing forward with donating a portion of our profits, intentionally choosing sustainably sourced materials and making efforts with other local businesses and nonprofits regarding clean ups, donations, organized events and further on.
How are you helping retailers sell this category?
Proof Eyewear creates a full sunglass line, offering a wide variety of different shapes, colors, and sizes to cater to the many different faces and personalities. Doing this sustainably is important to us as we rely on this great earth to provide safe oceans, and snow covered mountains for us to enjoy! Both of these combined have led to many partnerships with like minded retailers for us to grow together and promote the lifestyle we love most.
What's your situation regarding stock and deliveries?
The supply chain issues have been resolved. We are stocked, receiving more and ready to ship!
Best Sellers
Ontario:
The Ontario is a wooden interpretation of the popular trapezoidal shape, handcrafted & assembled from the finest woods available. The wood used in these frames is sustainably sourced making them environmentally friendly. The Ontario is one of our best selling frames and it's not surprising because of its classic style and unique look
Grove:
The Grove features the perfect mix of materials, handcrafted from wood and featuring a double bar metal bridge. Extreme attention to detail is placed in each frame and every style features a unique laser engraved quote on the inside arm. Like all Proof frames, the Grove is handcrafted for a one of a kind look that stays true to our beliefs and represents the values that Proof was built on.
Rainier:
The Rainier is a bold oversized frame with a sleek minimalist design. If you wear a bigger frame or just prefer an over-sized look then this is the perfect frame for you: it has a medium to large fit and a good amount of face coverage. Adorning stainless steel spring loaded hinges, each frame has a unique laser-etched interior nose bridge detail.