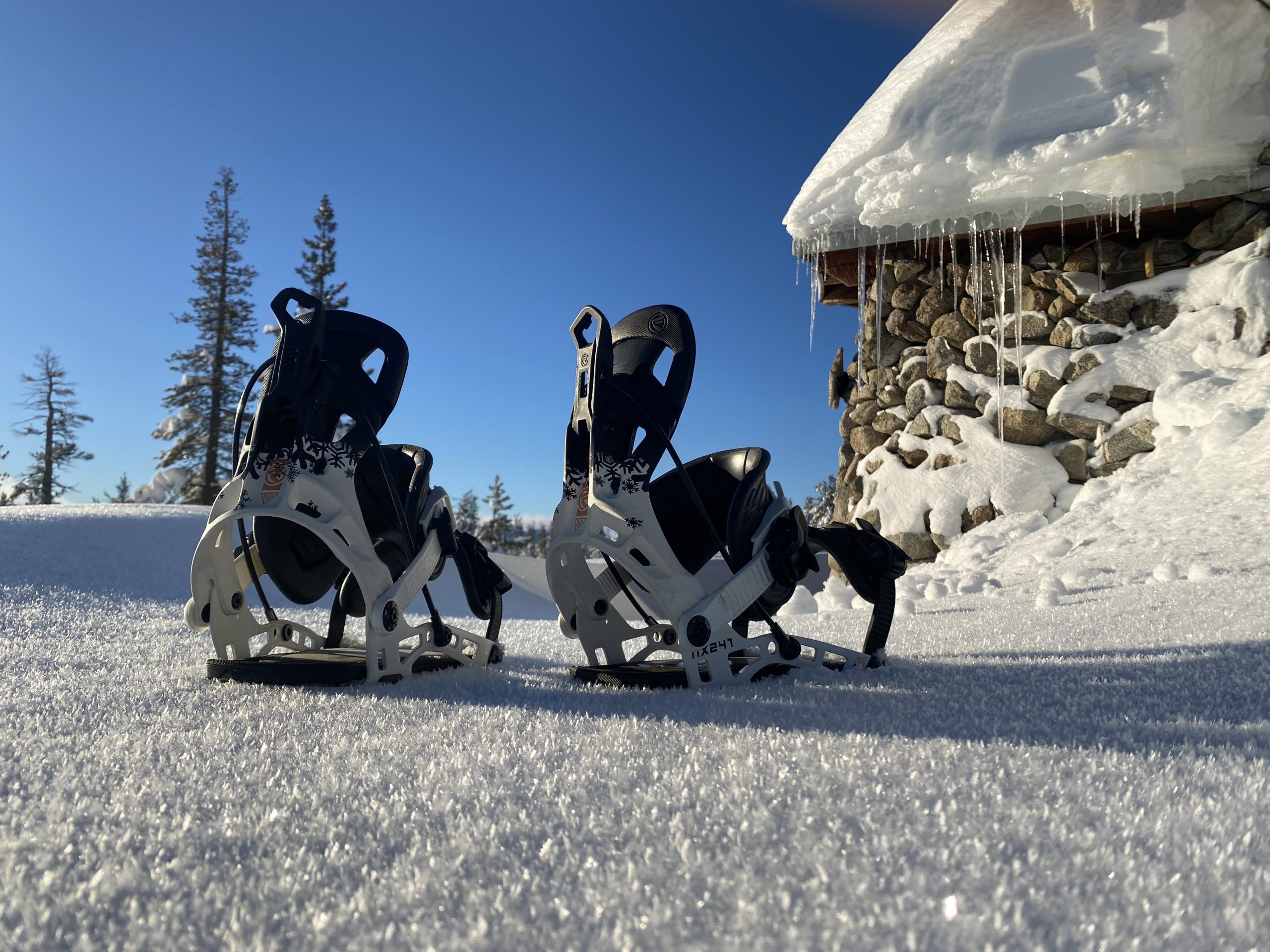 Flow Bindings 2023/24 Preview
Retail Buyers Guide: Bindings 2023/24 Retail Buyer's Guide
Brand: Flow
Interviewee: Lucien Vink, Bindings Product Manager & Designer
How would you describe the current state of the snowboard market? What big developments, changes, challenges, and/or opportunities are you seeing and how is your brand navigating them?
I think last season was overall a pretty good one, although there were globally some areas that saw more challenges with snow and trailing effects of the pandemic. This season will definitely be another challenging one, especially due to the state of the economy; increasing inflation will make it more and more challenging for customers to decide where to spend their money. But we upgraded some models with new tech and we have some great new colors, so I'm confident for W24.
Everyone has been affected by raw materials and shipping price increases and transport issues. Have you had to make any significant changes with regard to manufacturing, sourcing, or logistics? Are there any examples you can share of how your business pivoted effectively? Any positive developments with regard to these issues and the changes you've made?
We have learned to be leaner, more efficient, and more on-time, pushing our production schedules earlier to have a buffer for increased lead times and logistics.
After two years of heavy carryover in the industry and more of a return to normalcy last season, what're your overall sales and production/inventory strategy for 23/24?
We are actually keeping our product mix pretty consistent. Carry-over where it makes sense, and a slightly higher percentage of new colors and tech upgrades compared to the last couple of years.
Do you anticipate any shifts in the ratio of e-commerce sales vs. brick-and-mortar sales now that most Covid-19 restrictions are gone?
I don't foresee huge shifts. The pandemic for sure gave online sales a big boost, but brick-and-mortar is still the pillar of the snowboard community.

Does your brand have any new developments concerning sustainability and/or how you are positioning any environmental messaging?
We are already pretty conscious of material usage, minimizing gluing and painting processes, and we are now making a push in making our packaging more environmentally friendly by reducing single-use plastic bags, etc.
Are you introducing any new innovations in buckles, straps, high backs, bases baseplates, heel cups, etc.?
We have integrated our new Slip-N-Grip plates on more models throughout our product line; now all Fuse, Omni, and NX2-Series bindings feature new canted Bunkbeds with Slip-N-Grip technology.
Are you using any new materials in your bindings for 23/24? If so, what, and why? 
No, we are currently sticking to our true and tested materials, specifically engineered for the uniqueness of Flow bindings.
Are any quick-entry bindings in your collection for 23/24? Do you see that as the future of snowboard bindings or just as a functional alternative?
Flow is basically the inventor and market leader of the modern-day easy-in, easy-out binding solution. Our Speed Entry system has the perfect mix of convenience, comfort, and performance to suit everybody's needs, whether it's a customer who is new to snowboarding or a long-time rider who loves powder, park, groomers, and/or everything in between.
Does any new design or pattern approach in your 23/24 gear? Are any collaborations on the line?
A big part of the line lives in the safe and tonal zone, but we strive to keep them visually interesting and rich with nice badging, material selections and small details. But as always, we also create some pop colorways and models with stronger visual graphics. We did a fun collab with Mike Basich and took one of his 241 graphics as a direction for the NX2-4-One, and Tim Humphreys gave us some great inspiration for the NX2-TM BlueFlame colorway.
Price wise, which area of the market do you cater to?What developments are you seeing with regard to product pricing? 
Product pricing has been seeing adjustments to the global supply chain, exchange-rate and economic challenges. We do offer models at all the price points, from great value-for-money to top-shelf technology and material options.
What are your top product marketing stories for next season?
Speed Entry: Flow bindings are convenient to use, easy-in easy-out, without sacrificing comfort or performance. In fact, because of the energy transmission of the steel Power Triangle cable, and the energy transmission and comfort of our boot-hugging and pressure-relieving Power Strap footstraps, even if you were to not use the reclining hiback feature, Flow bindings are arguably the most comfortable and performance-oriented bindings on the market!
Set-it and Forget-it: Adjust your Flow bindings to your boot once, and then enjoy the simple easy-in and easy-out convenience of the reclining hiback.
Versatility: Flow bindings fit almost all boots on the market, are offered in 2 types of straps to suit your personal preference (a boot-hugging 1-piece Fusion PowerStrap or a toe-gripping cap-strap in our Hybrid PowerStrap), and feature full-sized Locking Slap Ratchets for the option to get in and out of your bindings through the easy-in easy-out reclining hiback and new Slip-N-Grip plates, or use the ratchets to get in&out through the side by opening the footstrap. The possibilities are limitless.
Best Sellers/Hero/Key products
NX2-4 One: Amazing color-way directly inspired by Mike Basich himself; we captured the iconic snowflakes pattern from his legendary truck. Technically, we are most excited about adding the Slip-N-grip plates to the NX2 models, after introducing them on the NX2-Carbon and NX2-TM's previously. Now the whole NX2-Series combines ActiveStrap technology with Slip-N-grip for the fastest and smoothest SpeedEntry&exit, no matter the tightness of your preferred strap settings. In addition, the new NX2's come with new lighter weight Aluminum LSR-levers, and new lighter-weight SupportPanel EVA-pads. Overall, the 2024 NX2-Series is better than ever!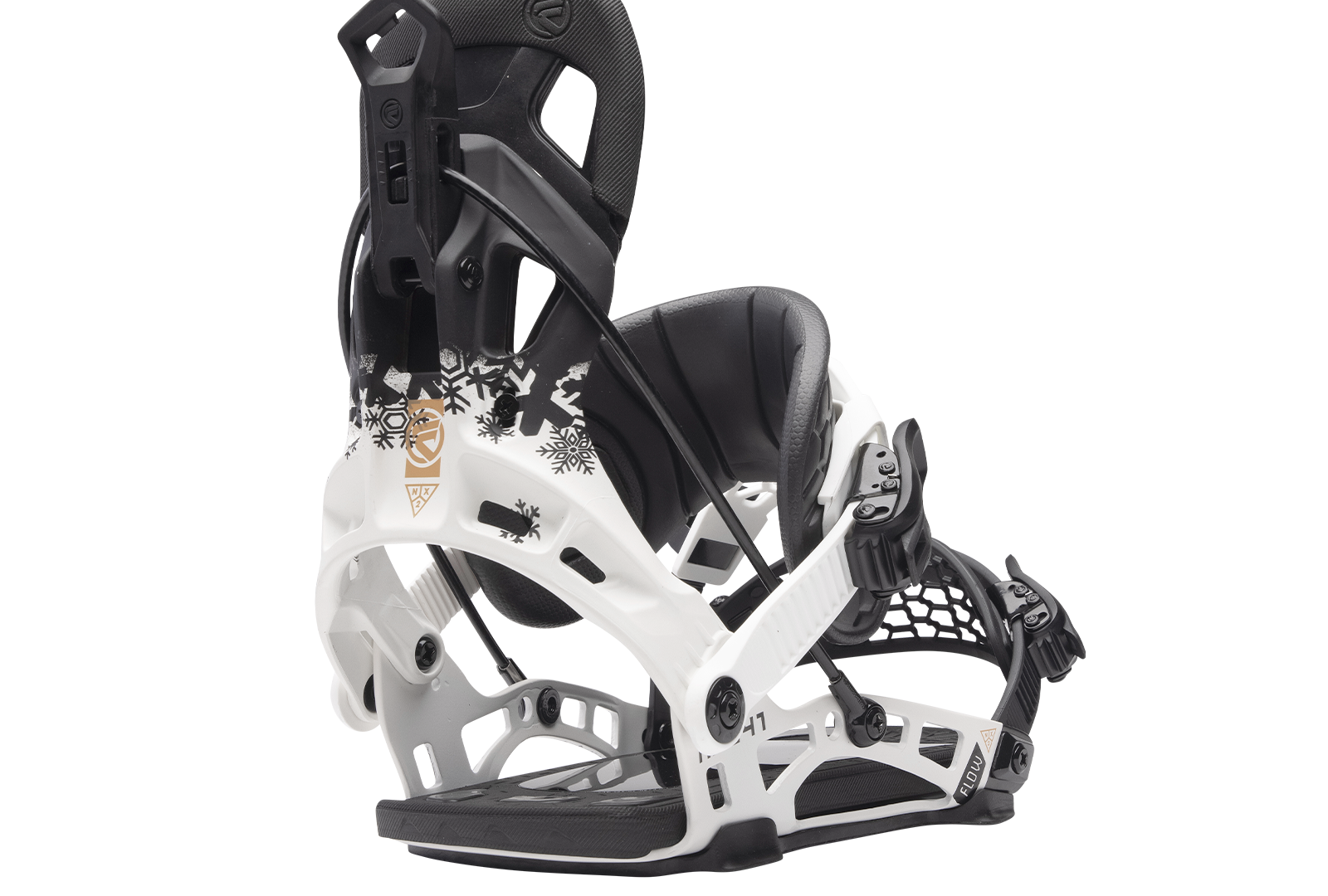 Fuse Grey: We love this fashion forward color-way. And the Fuse-Series offers that unique mix of molded Glass-filled Nylon materials and Aluminum side-wings for a great feeling of support and response, yet playfulness, making them incredible versatile all-mountain bindings. Best of both worlds! Either with Fusion or Hybrid strap versions, the expanded-EVA bottom layer of the Exo-Kush strap provides a perfect combination of comfort, control and lightness. And new for W24 they feature the highly acclaimed Slip-N-Grip footbeds for a superior Easy Entry&Exit.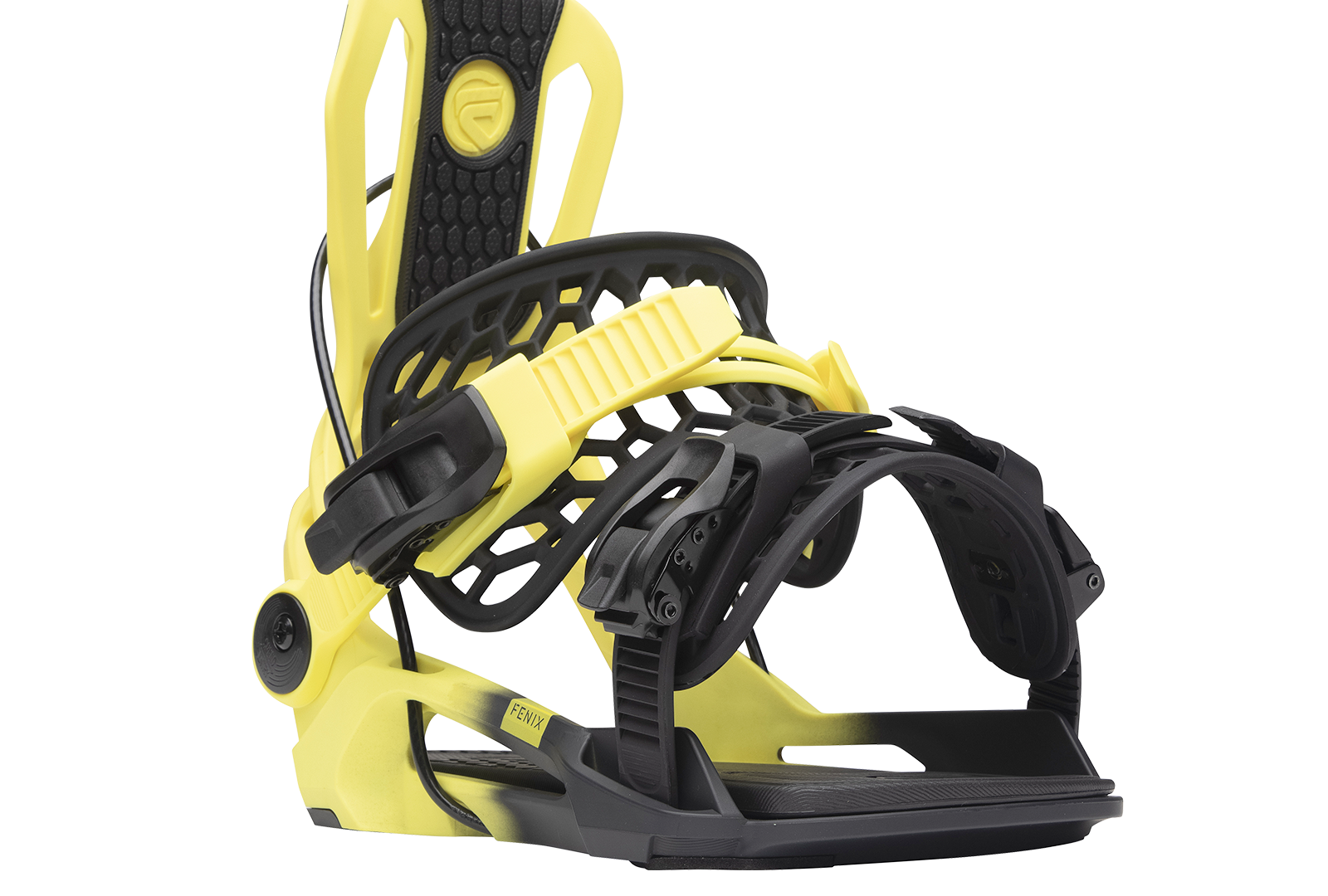 Mayon-Plus BlackAqua: Outstanding dark tie dye combination for the most-versatile ladies binding. But, why do girls love Flow? Well, it's fast, comfortable, Activestrap, so easy on easy off, convenient, and the straps result in less pressure points, which especially for women is great; better blood circulation so no cold & cramped feet. Featuring a glass-filled Nylon rockered baseplate with PowerBeams, a responsive edge-to-edge Asymmetrical hiback but with forgiving lateral flex, and is available in both Fusion or Hybrid ExoKush PowerStraps. The Mayon-Plus is a lightweight solution for all-around female riders.