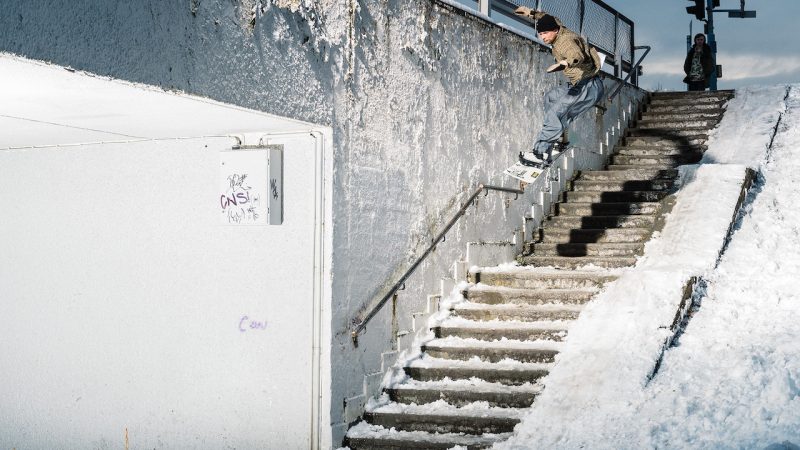 Vans 21/22 Snowboard Boots Preview
Retail Buyers Guide: Snowboard Boots 21/22 Retail Buyer's Guide
Brand: Vans
Interviewee: David Atkinson, Sr. Merchandising Manager, Action Sports
If you will be carrying over a larger proportion of your products than normal, how do you hope this will be received by retailers?
We haven't let COVID slow down our development of new products, working with our athletes on projects, or collaborating, although we can't support as many of these projects with marketing as pre-COVID. Our carryover product remains the same, the Black/White colourways in our iconic boots that retailers ask for season on season anyway
If you're pressing ahead with new items, what are the top three most important products of next year's line, and why? Please refer specifically to new products here, and not just new marketing stories.
A brand new Infuse Boot. Our top of the line Hybrid boot has been updated and improved with direct input from Arthur Longo and the team at Baldface Lodge for comfort, adjustability, and performance. This boot will blow people away.
A powder surfing boot for Wolle Nyvelt – The Standard XF – I'm pretty sure no one has ever made a boot specifically for the Bindingless snowboard community so we are excited to get this out there. The boot also doubles as an amazing resort boot.
A new hybrid Women's boot called the Luna Ventana Pro – a high-performance boot with a modern design language that provides comfort, versatility, and performance all over the mountain.
Will you be using any previously unseen materials (in build, cushioning, support, or grip) or construction methods?
We introduced a lot of new tech with last season – Pop cush footbeds, Flash dry liners, etc, and you will continue to see this as well as the update of some molded toe caps and heel counters and powder shrouds for laces across more of the line.
What lacing systems are your main focus in 21/22, and why? Is shifting customer preference influencing what you offer, or are things pretty stable now?
We have a range from top tier to entry-level in all 3 systems, we believe they all have a place in snowboarding and we have consumers for all of them.
What are your top marketing stories for next season?
The new Infuse inspired by Arthur Longo
The Hi-Standard OG Kennedi Deck colourway
A collaboration with Public Snowboards
The Hi Country and Hellbound Sam Taxwood Colourway