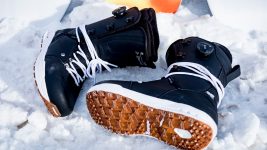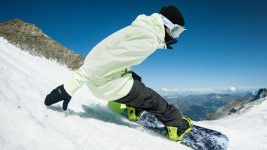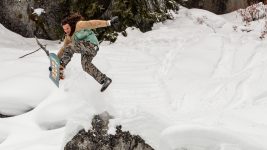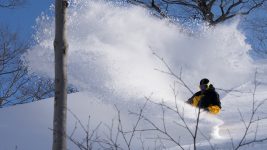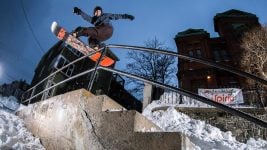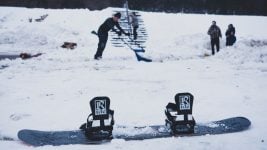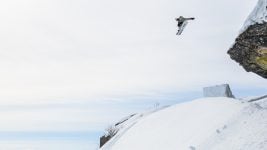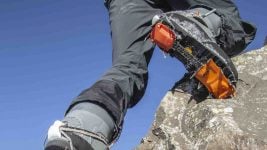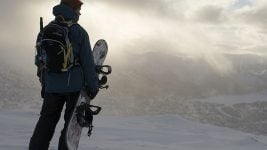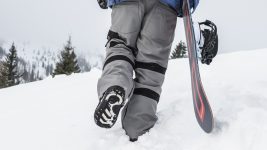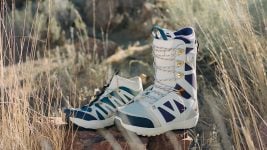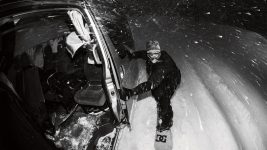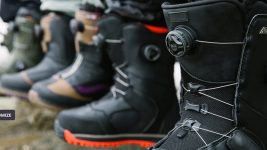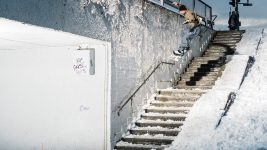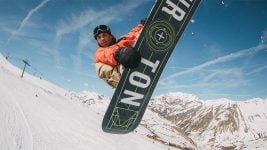 Snowboard Boots 21/22 Retail Buyer's Guide
In its approach to 2021/22, snowboard boots are a category that could go one of two ways; tread gingerly towards an uncertain future, or jump in with both feet and take what comes? Andrew Duthie takes a look at brands' varying approaches to what will hopefully be a post-pandemic world. 
Stick or Twist?
Snowboard boot manufacturers certainly aren't marching in lockstep towards 2021/22. You need only consider the differences in approach taken by DC ("We had several innovative projects in the works, but based on the current situation we decided to put them on hold as we are not sure of the investment/revenue ratio.") and Ride ("What's COVID? We are continuing to focus on building the best riding, best working, best looking snowboard boots available to our customers…we are just doing it from quarantine.")
What's on offer from each brand is not just about attitude, however; some brands had their hand forced. Nitro would have had an extra release on the slate were it not for COVID-19's effect on production, while Northwave had to pause a few things due to the lack of field-testing opportunities. Conversely, Rome were left relatively unaffected, having only just overhauled their entire boot range the previous year. "We are happy to roll into the second year of a very dialled down and streamlined offering," says Marketing & Team Manager Matt Stillman. Likewise, Flux had only recently upgraded key features like their speed lace system, so are happy to stay the course with their range into 2021/22.
From the looks of things, most brands will be aiming for what Burton's Jan Grimm describes as, "the right balance of offense and defence; still focusing on providing new and exciting products, while maintaining strength and consistency in key parts of the line." Indeed, Burton will be upping their carry-over in 2021/22, primarily to support their retail partners.   
The pandemic arrived quite late in Salomon's manufacturing process, leaving them relatively unaffected. "90% of the boot line is refreshed," said Product Marketing Manager Baptiste Chaussignand, before adding ominously, "Carry over program will be mostly focused on FW22/23. The challenges are ahead of us…"
Maybe he's right, and you can expect a few brands to follow his logic at least, in which case next year's version of this article could be low on new, exciting developments in the boot world. But for now, at least, there's still much to shout about.

Liner Notes
While there are plenty of advances in exterior features (more of which later), it looks like just about everyone is stepping up their liner game in 2021/22. Perhaps there's a universal understanding that after the year we've just had, heel lift and frozen toes could be the last straw… 
Deeluxe have taken this further than most, completely redesigning their already impressive liners so that each is matched to the style of riding for which the boot is intended. They're all fully heat-mouldable, too. DC will be applying their new 'Response' liners across their entire range, including an expanded 'Step On' offering that now includes the men's Judge and women's Mora models. Nidecker, meanwhile, have adopted an antimicrobial bootstink-banishing treatment known as Silveradur into their liners, and Rossignol have jazzed up the inside of their upgraded Primacy Focus boot. 
 Head's snowboarding division will be celebrating its twentieth anniversary in the 2021/22 season, and the onset of the pandemic actually provided an unexpected boost for the party planning. "We used the slow time to work on a few very interesting and innovative projects." explains Katharina Acham, Junior Marketing Manager. "Snowboard boots customisable to this level are unseen so far on the market!" Top of the list of new features is 'Liquid Fit' tech, already present in their ski boot line but now coming over to the snowboard boots. A paraffin-based material is injected into areas around the ankle and heel, in order to fully conform to the shape of each individual foot. You do need to get to a Head dealer to have it done, but it only takes a few minutes once you're there. Look out for it in new versions of the Eight Boa and Four Boa Focus models. 

New Tech
It's also a milestone season for Northwave; 2021 will mark thirty years since the brand first got off the ground in Italy, and despite the aforementioned setbacks they'll still be marking the occasion with some new bells and whistles. As well as a fresh outsole feature that they're calling a 'popcorn shock absorber', their speed-lace system has been refreshed. Look out for the 'X Track', featuring a dual button release mechanism, on a special anniversary version of the ever-present Decade boot. 
Boa looks like it'll be as popular as ever; the wire lace system won't be taking much of a leap forward, but they've got that pencilled in for 2022/23. For the time being, the H4 coiler will be coming to all new boots from DC and Nidecker, as well as Rossignol's updated Primacy Focus and Document models. Even brands with their own proprietary lace systems have Boa present somewhere in the line, with the trend skewing towards higher-end boots like the new Nitro Chase. In Deeluxe's case, they've worked directly with Boa to combine the wire with their own L3 speed-lace.  
Burton are backing Vibram outsoles in a big way next year, applying it to their women's and Step On ranges for the first time. Find it on the Ion Step On, as well as both versions of the Photon and Felix. On the insole front, Nidecker are getting exclusive use of the Remind Medic insole for their new Helios APX boots. The lower-end Aero model will also be getting a significant upgrade in 2021/22, with an asymmetrical build previously only seen on more expensive options. Meanwhile, Nitro are replacing some of the rubber in their boots with a new eco-friendly material known as eFoam. You can add "lighter, more flexible and more durable than rubber patches" to its green credentials. 
We could go on for a while here, but for the sake of brevity, some other models that have caught our eye include Rome's new Ace youth boot, Salomon's improved entry-level offerings, and the latest incarnation of the Vans Infuse (now featuring a powder shroud over the lace, courtesy of input from Arthur Longo and the crew at Baldface Lodge). There are also some excellent new women's boots incoming, such as the Nitro Futura and Nidecker Helios W. 

A Brighter Future?
Inevitably, you can expect to see a lot of black on the boot shelves in 2021/22 – it's still the safest choice, after all, closely followed by earthy, muted tones. Aside from the perennial reason that darker designs go with just about anything, there's also a COVID element to consider. As Nitro President Tommy Delgado explains: "For 21/22 we have kept the black colourway of some models completely identical to give distributors and shops more flexibility managing their inventory."
Over at Burton, the thinking is a little different. "In these difficult times, it is all the more important to stay positive and spread positive vibes," says Jan. They're promising a lot of "vibrant colour use" for 2021/22, and if we find ourselves riding high on a post-vaccine cloud on the approach to winter, maybe that kind of stuff will be flying off the shelves. That'd also be a welcome state of affairs for Salomon and their forthcoming fashion-inspired models. 
On the collab front, a couple of big-hitting brands have paired up with relative minnows; K2 with independent mag Torment (on the Darko), and Vans with Public Snowboards (on the Hi Standard OG). Meanwhile Deeluxe have let team riders Kevin Backstrom and Miyon Yamaguchi loose with their paintbrushes for the Team ID and Lara ID respectively, and Ride are excited about Spencer Schubert's colourway for the Fuse.
Conclusion
Along with bindings, this is one of the sectors of the market where brands playing it safe are likely to be accepted by retailers and customers alike. However, it's nice to still have so much good news for feet in 2021/22. Heading into your local shop and trying on your next pair of boots still scores high on the stoke scale, and that ritual will be more important than ever in the post-COVID-19 world. "The last thing that the snowboarding scene needs right now is brands taking the excitement out of our sport," suggests Deeluxe's Florian Heim. "Accordingly, we see it as our duty to come up with fresh, innovative and exciting gear." Amen to that.