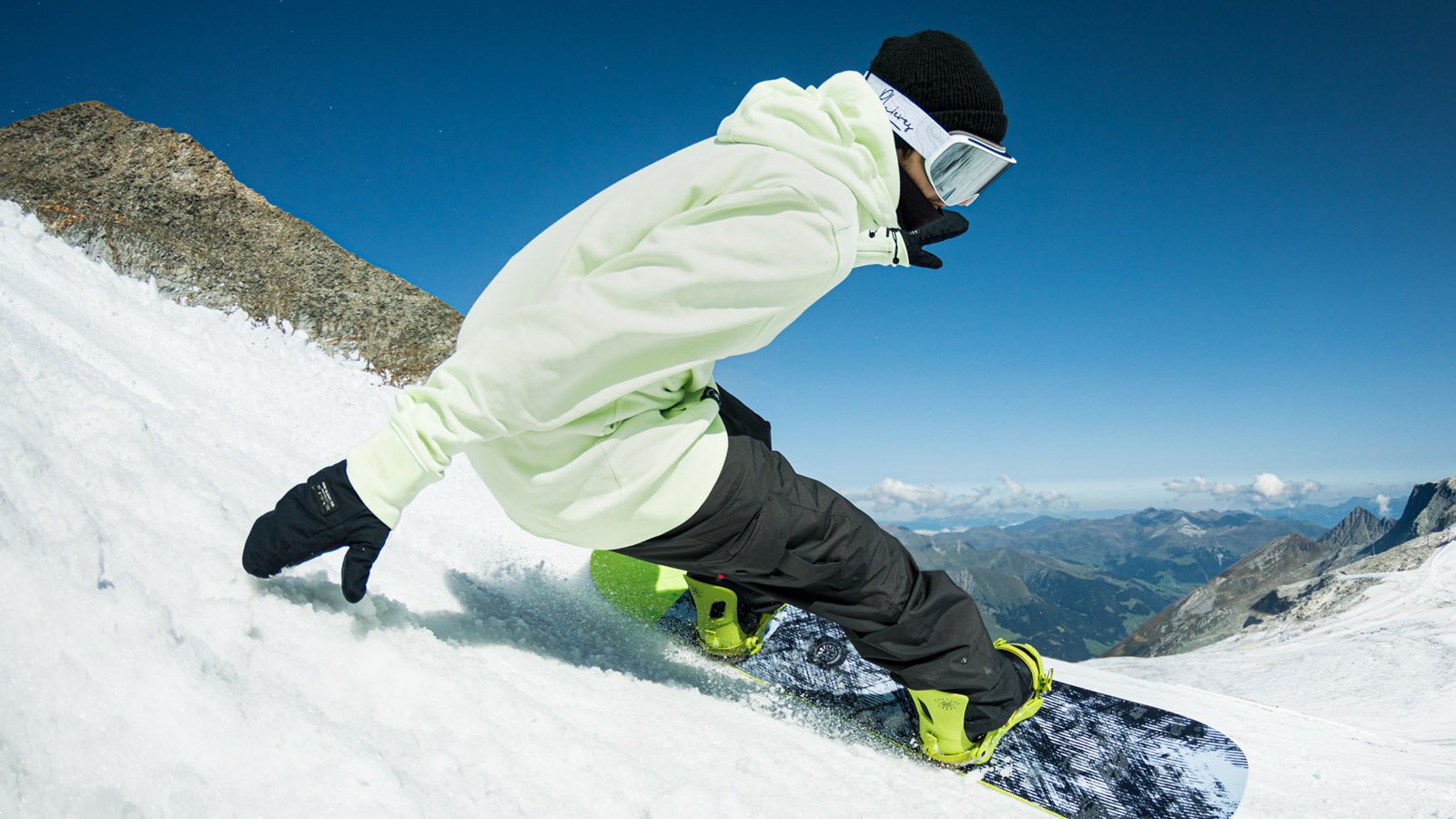 Nitro 21/22 Snowboard Boots Preview
Retail Buyers Guide: Snowboard Boots 21/22 Retail Buyer's Guide
Brand: Nitro
Interviewee: Tommy Delago, President
Please provide an overview of how 2021/22 is shaping up for your brand. Has COVID-19 affected your line? If so, please explain the changes you've made, and how you came to these decisions.
With our current development timing, we had finished the majority of new models and all updates before travel restrictions hit and budgets needed to be planned more carefully. So our boot line is about 95% of what it was going to be anyway. We just dropped one new model, as we were not able to fine-tune it directly at the factory to meet our fit and quality standards.
How much of your new line (pre-COVID) is normally dedicated to new models and artwork, and how has this changed, percentage-wise, for 21/22?
We normally bring in about 25-30% of new styles/models. We are restyling another 25-30% of boots and keep about 45-40% of models the same style, but with new colors and/or materials. For 21/22, we are keeping this ratio, but have kept the black colorway of some models completely identical to give Distributors and shops more flexibility in managing their inventory.
If you're pressing ahead with new items, what are the top three most important products of next year's line, and why? Please refer specifically to new products here, and not just new marketing stories.
The most exciting new model for 21/22 will be the SKYLAB, a hybrid boot bridging the gap between our Team and Incline models. The SKYLAB is our lightest splitboarding boot and is made using innovative 3D knitting technology: The entire bottom part of the boot is made from one piece, improving waterproofing, and reducing weight. Key features are our Hike'n'Ride construction and welded lower reinforcements against binding and crampon abrasion make it perfectly suited for splitboarding, while a traditional sole prevents toe and heel drag in any riding situation. The SKYLAB is definitely one of our most well-rounded boots and my personal favorite for 21/22.
We are also introducing a new higher-end boot model with BOA, the CHASE. We have worked with BOA Technologies to customize the lace routing in this boot to provide better tensioning and fit.
We're also proud of the new FUTURA, a mid-priced women's boot that is coming not only in two colorways, but in two distinct paneling and material choices.
Will you be using any previously unseen materials (in build, cushioning, support, or grip) or construction methods?
3D knitted material is used on the new SKYLAB
eFoam®, a new eco-friendly material used to replace rubber for protection panels. eFoam® is lighter, more flexible, and more durable than traditional rubber patches. It is recyclable, contains no harmful substances and no solvents are used during its production.
What lacing systems are your main focus in 21/22, and why? Is shifting customer preference influencing what you offer, or are things pretty stable now?
TLS is still our main focus, as our own lacing system has been developed over many years and it gives us the possibilities we like to fine-tune the fit of our boots.
We have also added a higher-end boot model with BOA, catering to this part of the market as well. Overall, we see roughly the same mix of lacing systems for Nitro boots with no substantial changes.
Please tell us about the dominant visual themes in next year's boot line (materials as well as colours), including any interesting artist collabs you have lined up.
The typical Nitro look is dominant with a utilitarian feel, earth tone colors, and sturdy materials with a nice hand feel. Fabrics used are seeing the biggest change, moving away from standard weave patterns to more technical solutions as 3D knit, structured two-tone materials as on our SENTINEL boots, or woven graphics like on the FUTURA.
Which part of your range are you investing in the most? Freestyle, freeride, do-it-all, beginner…? Why?
We are typically pushing on the high end with new models and materials. That's also where the majority of Nitro boots are sold. Most people are happy to invest in boots, knowing they will have more fun on the mountain. But also, our entry-level is receiving a lot of love from R&D, and we're working hard to give riders with slimmer budgets the typical Nitro look and fit.
Which other footwear sectors do you follow which influence the line?
We are looking at many sectors, from running with their innovative dampening solutions all the way to ski boots, where mechanics and the concept of soft-to-stiff layering is predominant. It's important to stay open-minded if you want to advance your products.
What are your top marketing stories for next season?
'The Ultimate Fit' may sound like something many brands are claiming. But we go in-depth here, explaining our construction philosophy 'From the Inside Out' and the many details in a boot that are used in specific ways to achieve this goal.
We also focus on the fact that Nitro designs and builds boards, bindings, and boots. Working on all hardgoods is giving us more in-depth knowledge on how these elements work together and are allowing us to fine-tune our boots, especially in the way they are interacting with bindings.