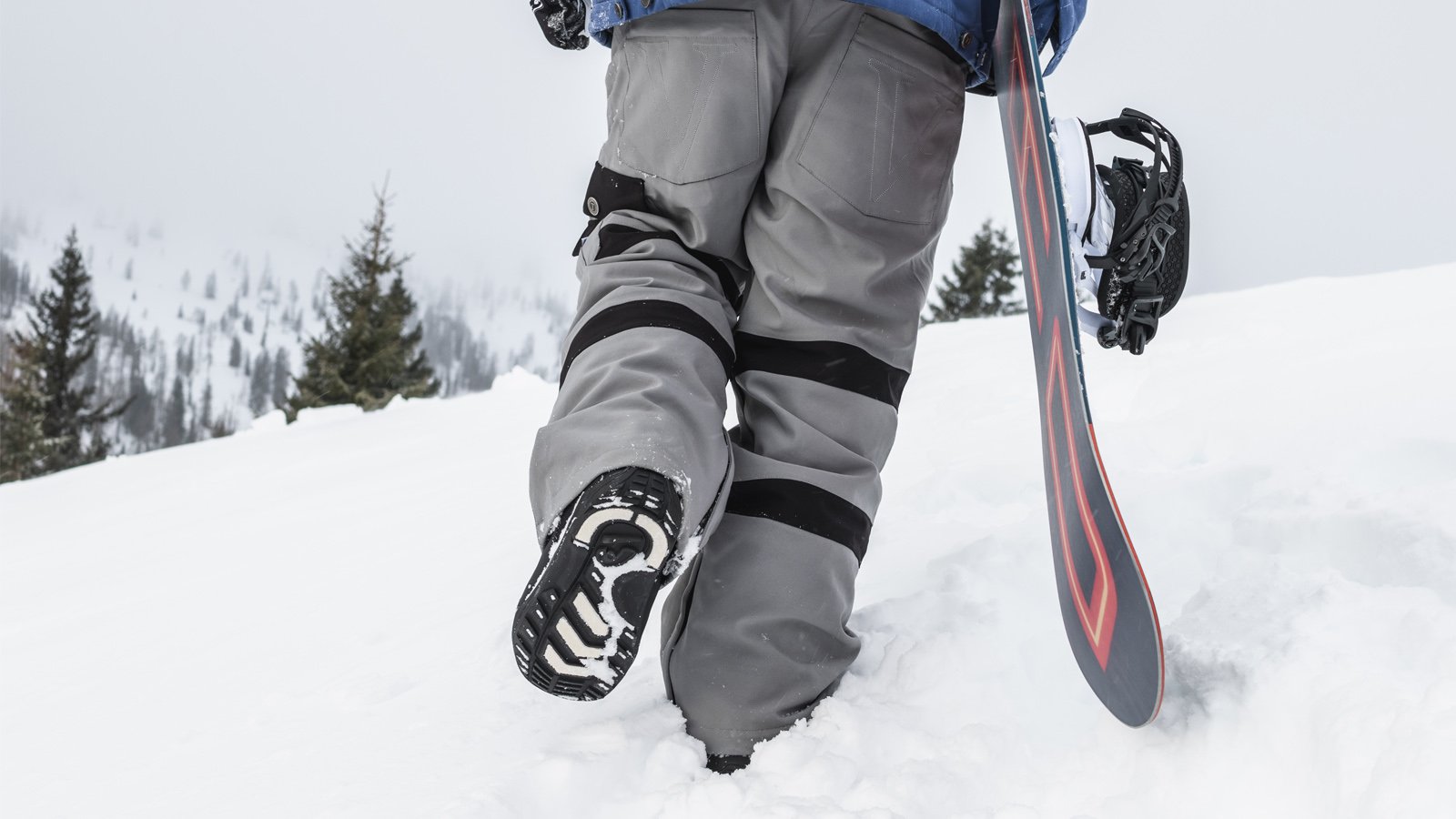 Head 21/22 Snowboard Boots Preview
Retail Buyers Guide: Snowboard Boots 21/22 Retail Buyer's Guide
Brand: Head
Interviewee: Katharina Acham, Jr. Marketing Manager
Please provide an overview of how 2021/22 is shaping up for your brand. Has COVID-19 affected your line? If so, please explain the changes you've made, and how you came to these decisions.
This year is a tough year for the entire world. The lockdown earlier this year forced people to stay home and some of our business partners had to carry quite a bit of inventory into the upcoming winter. We had to consider that when building the new product line and decided to offer more carry-over products compared to the seasons before.
But we also celebrate the 20th anniversary of HEAD Snowboards in season 2021/22. 20 years full of snowboarding, passion, traveling, developing, and innovation. And a year of the celebration cannot be left without introducing new products. So we used the slow time to work on a few very interesting and innovative projects.
How much of your new line (pre-COVID) is normally dedicated to new models and artwork, and how has this changed, percentage-wise, for 21/22?
In general, we introduce one highlight product in the bindings segment every two years and except for the carry-over products, all our bindings get new artworks each season – perfectly matching to the boards and boots within this season.
This is a policy we have been working with over the past years which has been well accepted by our business partners. For the coming season, we do a few more carry-over items for the ones that need to fill up their inventories but we also offer new products to the ones that had a good season the last winter.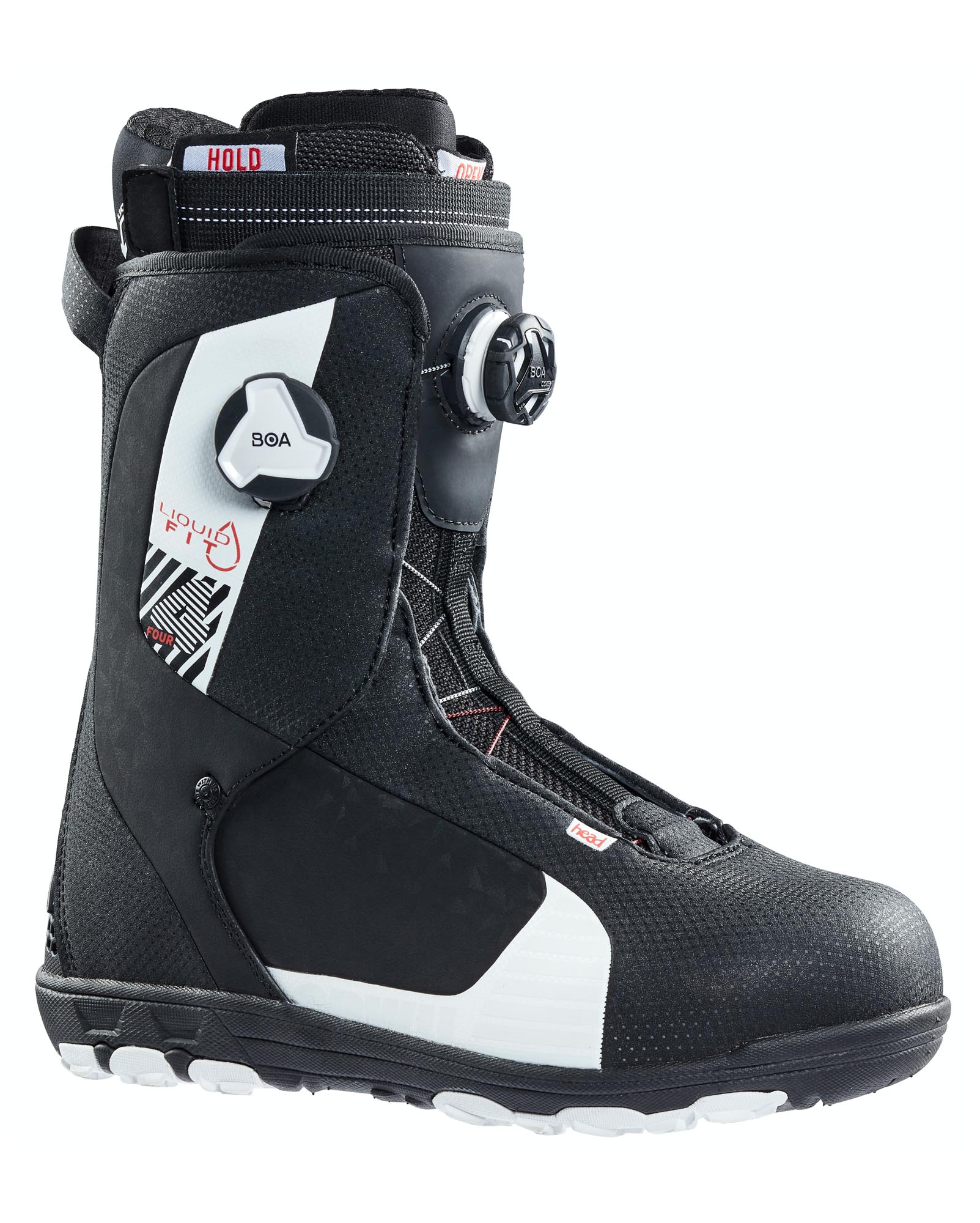 If you will be carrying over a larger proportion of your products than normal, how do you hope this will be received by retailers?
More carry-over products provide our retailers with more security in these uncertain times, as they can plan and sell their stock for more than one season. Nobody knows the exact effects COVID-19 will have on the industry in the upcoming season.
If you're pressing ahead with new items, what are the top three most important products of next year's line, and why? Please refer specifically to new products here, and not just new marketing stories.
The EIGHT BOA LIQUID FIT is our brand new fully customizable high-performance boot in season 2021/22. This boot is the right choice for advanced riders and pros. It guarantees a foothold and customization until it feels like a second skin. Although this boot has already a great out of the box fit, it features a heat-moldable liner and is also Liquid Fit ready and can be fully customized to your individual foot shape in less than 10 minutes! For lacing, it features BOA® for the lower section, combined with two Velcro power straps for the cuff. This assures the best foot and heel hold, even after many days of riding. Regarding design, we use techniques from the running footwear industry, featuring ultrasonic welding. This enables us to offer a lightweight, 100% customizable, water-resistant boot. And, last but not least, just looking sick!
Built for intermediate to advanced riders the FOUR BOA FOCUS LIQUID FIT boasts excellent comfort, fit, and response for the progressive freestyler and free-rider. Although this boot has already a great out of the box fit, it is also Liquid Fit ready and can be fully customized to your individual foot shape in less than 10 minutes! While the sole of the boot delivers maximum grip and shock-adsorption, it's upper features a zonal BOA® Fit System, which guarantees an individual, solid fit. Add to this a fully customizable liner and you have a boot that is hard to beat.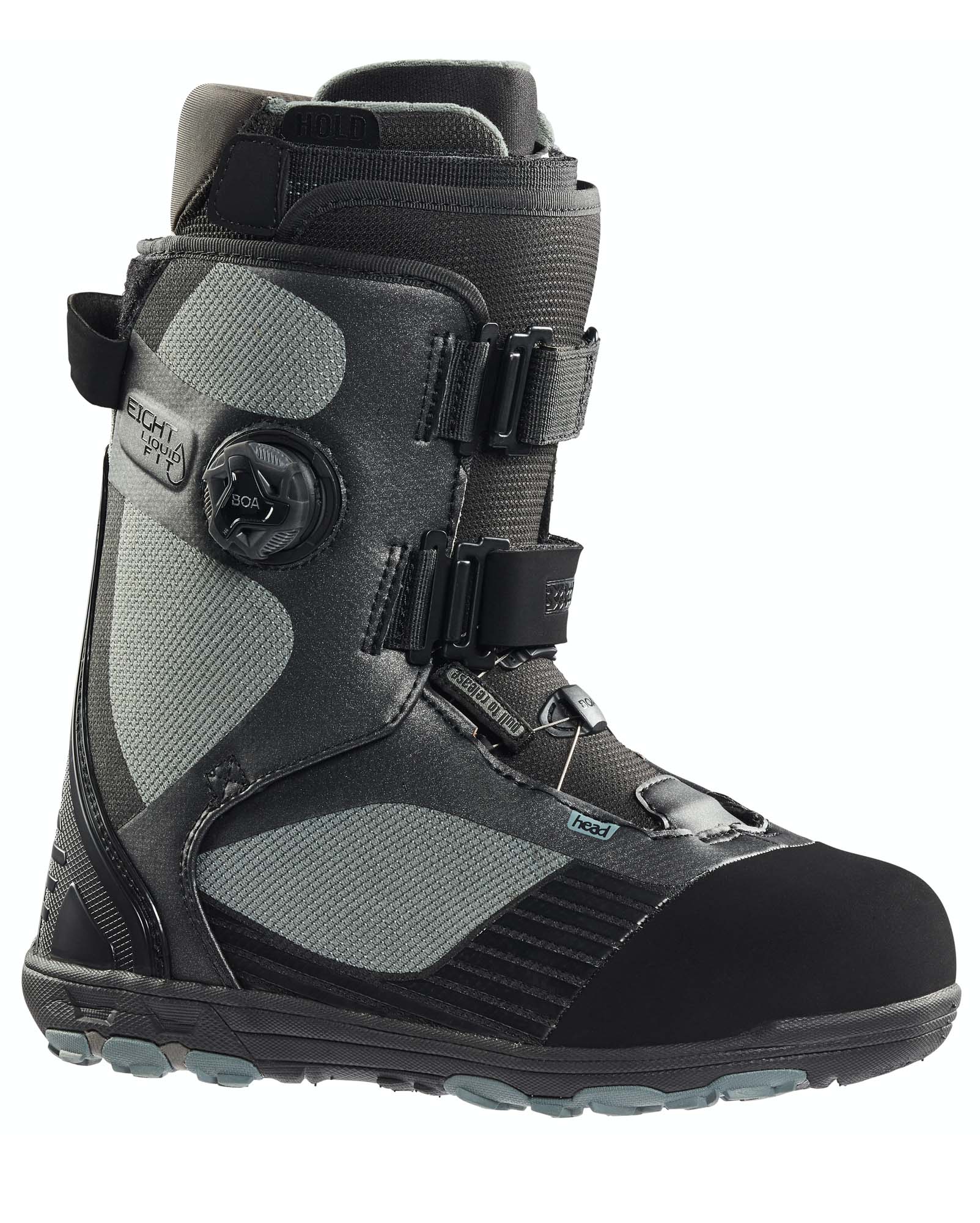 The THREE LYT BOA FOCUS/ JILL LYT BOA FOCUS is a comfortable, easy-to-ride boot with a medium flex and subtle forward lean. The Perfect Fit liner is heat-moldable and has an incredibly adaptive fit, with no pinch points, while the two BOA® dials feature two independent lacing zones for a custom fit with variable forefoot and upper pressure. The Cuff Cut construction offers comfort and a snug fit without bulging out and the Treadlyt outsole adds lightness and grip in all conditions.
Will you be using any previously unseen materials (in build, cushioning, support, or grip) or construction methods?
We introduce Liquid Fit, a revolutionary boot fitting system from HEAD, used in alpine ski boots and snowboard boots to increase the comfort and performance of the boot. Liquid Fit is a 100% flexible, paraffin-based material that can be injected into Liquid Fit ready liners. The Liquid Fit material then automatically adjusts to the individual shape of the foot, focusing on the most critical areas of the foot: the ankle and the heel section. This increases precision, performance, comfort, and heel hold. Liquid Fit material can be added or extracted from the inner boot, according to your individual demands. The customization process has to be done by your local HEAD retailer. It is a quick and easy process, which does not require a lot of time. Liquid Fit technology is used in the EIGHT BOA LIQUID FIT and FOUR BOA FOCUS LIQUID FIT in season 2020/21.
What lacing systems are your main focus in 21/22, and why? Is shifting customer preference influencing what you offer, or are things pretty stable now?
We mainly use BOA® Fit Systems for many years as they are simple to use, comfortable, time-saving, and durable at the same time. No more fumbling with laces in the cold. Depending on the boot model, we use different BOA® Fit Systems.
EIGHT BOA LIQUID FIT: BOA® Hybrid
FOUR BOA LIQUID FIT: BOA® Mid Power FOCUS
THREE LYT BOA FOCUS: BOA® Mid Power FOCUS
Please tell us about the dominant visual themes in next year's boot line (materials as well as colours), including any interesting artist collabs you have lined up.
Most boot models have simple but modern designs and color themes, like black, white, and brown, to match a wide range of bindings-, boards- and sportswear designs. Even if the boots show a clean look in general, a lot of design details are attached, like the use of different fabrics tone in tone but with little color spots and contrasts attached. These also include elements from running shoe technology, to underline the boot's contemporary and clean look.
Which part of your range are you investing in the most? Freestyle, freeride, do-it-all, beginner…? Why?
We mostly invest in the "do-it-all" part, as we have the highest sales in the beginner segment.
Which other footwear sectors do you follow which influence the line?
Mainly the Running shoe industry. In addition, we are also taking a close look at the bike, skate, and snow footwear industry.
What are your top marketing stories for next season?
In regards to our snowboard boots, our top marketing story is the Liquid Fit technology, a revolutionary and sustainable snowboard boot customization system. Snowboard boots customizable to this level are unseen so far on the market!