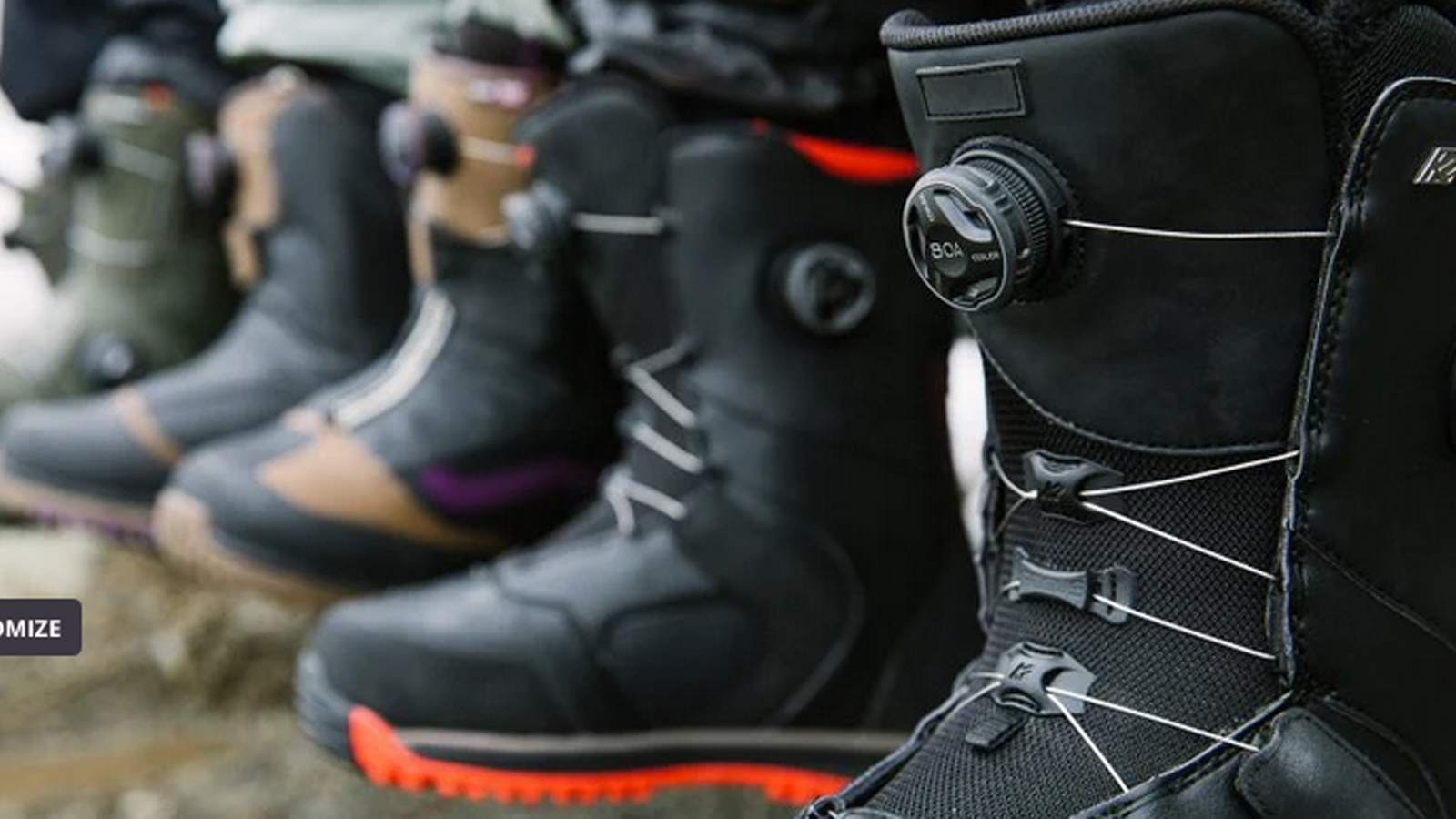 BOA® FIT SYSTEM 21/22 Preview
Retail Buyers Guide: Snowboard Boots 21/22 Retail Buyer's Guide
Brand: Boa
Interviewee: N/A
BOA® FIT SYSTEM
Dialed in with market leading snowboard boot brands since 2001
BOA Technology, makers of the award-winning BOA® Fit System, has revolutionized snowboarding with disruptive, innovative products that lift fit and performance to new heights. While the next edition of the leading sports trade fair ISPO is happening online in February 2021, BOA is excited to present a range of brand-new snowboard boots in collaboration with leading brand partners for FW21/22.
20 years and counting
BOA was born in the Rocky Mountains in 2001 with a revolutionary performance fit system that transformed how snowboarders "dialed in" their boots. When BOA founder Gary Hammerslag, a snowboarder, surfer, entrepreneur and true pioneer moved to Steamboat, Colorado in the mid 90s and snowboarded as often as possible, he envisioned a possibility to dramatically improve the fit and performance of snowboard lacing systems. After numerous prototypes and tests, the BOA Fit System was born, creating a fast, effortless, precision fit. Gary's intensity and belief in BOA attracted its first two brand partners, K2 and Vans, which led to the launch of the first BOA-equipped snowboard boots to consumers in 2001.
More than 300 brand partners, One vision
Two brand partners that took a chance have become over 300 brand partners who trust in BOA today. Nowadays, the BOA Fit System is used in millions of boots, helmets, shoes, and other performance products around the world. What started in a one-room office in the Rocky Mountains has become a global company with offices in the US, Japan, Hong Kong, China, South Korea, and Austria with one shared vision: to create disruptive, innovative, high-quality products that transform fit and performance so you can perform at your peak.
PRECISION FIT, WHEREVER YOUR RIDING TAKES YOU
Built on 20 years of experience, BOA's latest advancement in snowboarding brought the next step in innovation to the H-SERIES platform with the introduction of H4 – a high performance, precision-built fit system for the most demanding rider. Plus a first textile lace specifically designed for snowboard boots – the TX3. Major brand partners, including Burton, Head, K2, Nitro, Salomon, and more, launched boots with the new H4 to the market this winter season and will further enlarge their offer for FW21/22. BOA has spent countless hours over the past 20 years optimizing boot fit. The micro adjustability of the BOA Fit System allows riders to dial in to their perfect fit, while independently controlled upper and lower boot zones allow for a customized fit otherwise unattainable in a snowboard boot. How this works depends on the configuration, but why it works is because of three integral parts: dial, lace, and guides. 
HOW FIT IMPACTS SNOWBOARDING
BOA recently introduced its Performance Fit Lab and is planning on first biomechanical studies on fit to better understand snowboard boots and how boots impact riding over the course of a long day.
Former studies show that ripping groomers requires a different fit profile than carving through the trees or buttering around the park. This means that snowboard boots shouldn't be overly stiff, but they also can't be pillow soft, so adding structure in the right areas is key to creating the perfect hybrid. Furthermore, a personalized fit of snowboard boots and equipment helps keep you riding healthy and at your best. First-day snowboarders using equipment fitted to them are 8 times less likely to be injured than those who borrow or rent gear (Langran & Selvaraj, 2004).
"While the entire body is involved in making turns, up to 28% of snowboard injuries occur at the ankles, which isn't all that surprising when you consider that all of the power being transferred from edge to edge must go through the foot and ankle via the boots. A solid base of support helps the ankles absorb impact, while still allowing freedom in other parts of the boot to enable proper circulation. If your boots don't fit, you are missing out on low-hanging fruit for better riding," explains Dan Feeney, Manager of Biomechanics Research and the Performance Fit Lab of BOA.
As a result, snowboard boots should fit your calf and ankle well enough to provide the support you need to avoid excessive movement, and to allow you to execute the movements you want on the mountain – only you can be the judge of that.
BOA FIT SYSTEM CONFIGURATIONS
BOA's snowboard boot configurations are designed to meet these different requirements by delivering concentrated closure to different zones for a customizable fit. Highlights of BOA Fit System configurations include Focus, Dual Zone, Conda, STR8JKT, and the latest, called SequenceTM. BOA has set up a snowboard boot guide that walks through each of the BOA fit configurations to help riders purchase the best boot for their riding style.