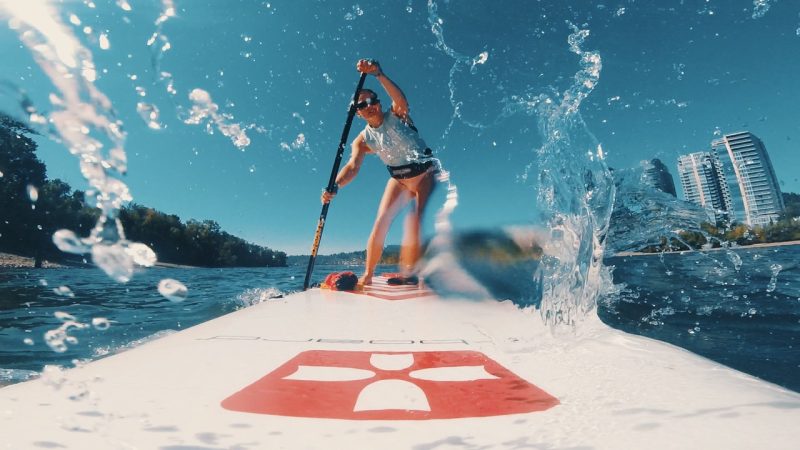 Airboard S/S 2024 SUP
Retail Buyers Guide: Surf Robes and Ponchos 2023 Retail Buyer's Guide
Brand: Airboard
Interviewee: Joe Steiner CEO
How are you dealing with the overstock issue this summer?
We actually did not have a overstock situation with Airboard, nevertheless we have been affected by other brands that discounted there overstock massively
As the sport grows up, do you notice a trend for customers to lean towards more evolved products? (allround > touring or other specific use)
We realized that it was much easier to sell high priced premium and Ultralight SUP boards, then the low prices entry level SUP
The shipping costs are back to normal, what about materials? Can you tell whether pricepoints will be maintained, reduced?
It looks like production cost will go down again, as the demand for inflatable SUP is still down and manufacturers try hard to get customers. In this regard product pricing will remain or it will slightly go down. Hopefully the discounted prices from this summer will not become the standard.
Single or double skin, fusion, welded, cross-stitched, multiple chambers… Technologies and constructions are still very opaque for the average Joe, thus benefiting to the no-name brands with cool graphics or colors. How can we solve this?
Time will show, if no name brands will still participate, as their small margins possibly just works with volume. Product quality and good customer service always works.
Inflatables: Which new technologies & models are you implementing in SS24?
This we will keep a secret – but there will be a new product presented in 2024.
What kind of support do you offer for retailers? (pre-orders sales terms, in-season restocking, demos…)
We do offer free demo boards and free testing of products for the staff of retailers – we also give them the chance to drop ship accessories and models they have not on stock.