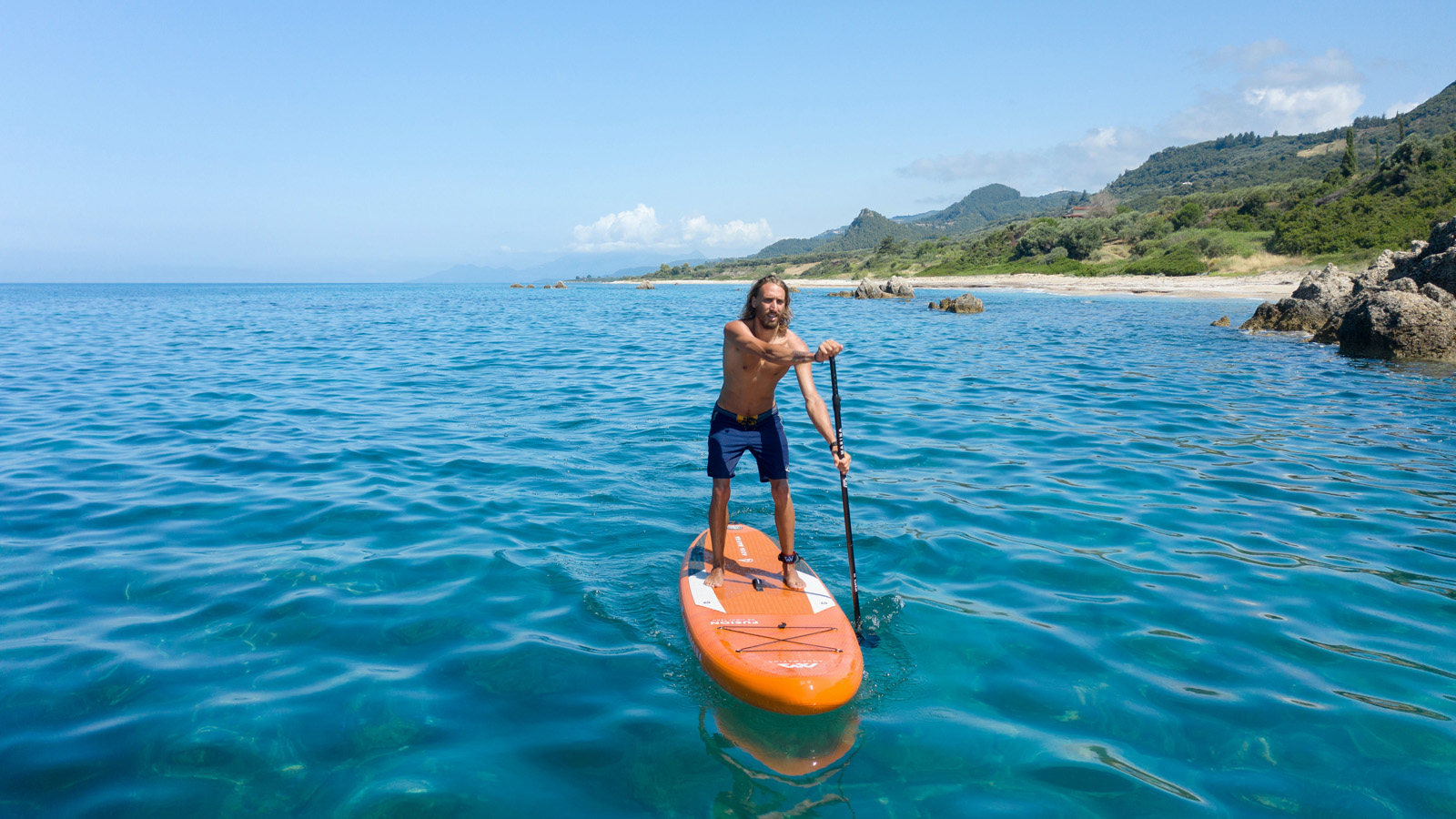 Aqua Marina SS21 SUP Preview
Retail Buyers Guide: SUP SS21
Brand: Aquamarina
Interviewee: Tony Lu, Marketing Director
How has Covid affected your SS21 range's development & production? (delays/range cancellations/carry over…)
We are almost non affected by the Covid-19 in terms of the new range's development and production. We have our 100% self-owned production site and R&D team with over 600 employees. At all our sites, we have implemented all the precautions and highest levels of protection to ensure everyone's safety, in addition to the strict application of national regulations. The situation here quickly recovered from the pandemic. We've even released our new range one month earlier than last year.
Do you have any feedback regarding the post lockdown sales at a retailer's level?
We have received many testimonies from our partners all over the world about how much effort and commitment has been made. It was extremely hard for everyone in the first half of 2020. So ORPC (Aqua Marina's mother company) has implemented the solidarity plan (a series of measures supporting our dealer and distributors) since April. We are mobilizing together to enable our business to survive through these difficult economic times.
With PaddleExpo and all the tradeshows canceled in 2020, how will you connect with distributors and retailers to market the SS21 products?
It was a pity that we couldn't meet our friends at the tradeshow. But the online B2B new product launch is also a good way to talk with our existing distributors. With the cancellation of all the tradeshows, we have invested more budget in digital marketing and e-commerce as. Obviously, people have to spend more time at home with a PC or smartphone. We always encourage our distributors and dealers to develop their digital platforms and we are happy to share experiences and best practices.
Any change to report in the bestselling SUP categories? (allround vs touring/race/waves/river/downwind/foiling…)
All-around is still the bestselling category.
Inflatables: Which new technologies & models are you implementing in 2021?
Basically, we've refreshed the entire look of our all-around, all-around advanced, touring, and race board. Additionally, there are loads of improvements to accessories, features, and fittings. For example, we have upgraded the standard pump in our all-around adv line to a 2.6L double action pump which is able to make the inflation 20% faster. We are implementing a new ladies specific board called 'Coral'. It is an extremely light all-around board (10'2''/8.6kg), with a beautiful graphic, designed for all levels of female SUP paddlers.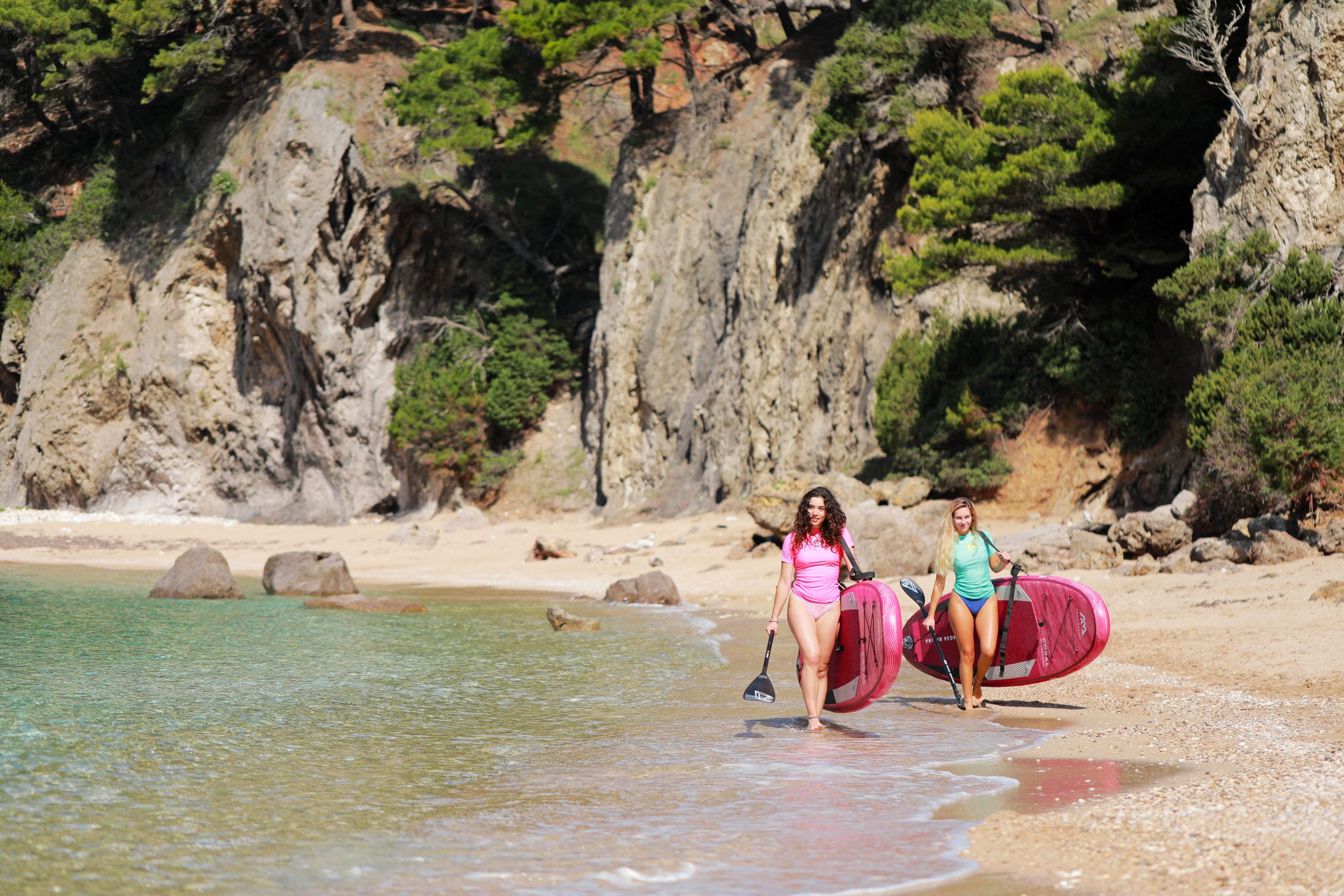 Versatile all-in-one platforms (SUP/FOIL/WING/WIND/SURF) are quite popular. Do you market such a model(s)? Secondly, isn't a one-board quiver deterring people from buying several boards?
I haven't got a chance to test all-in-one platforms, it sounds like a multi-function jacket with detachable sleeves/liner/hood plus a built-in charging system for smartphones. It's a good try, but it isn't deterring people from buying the basic designs, not to mention some all-around boards are doing the same job.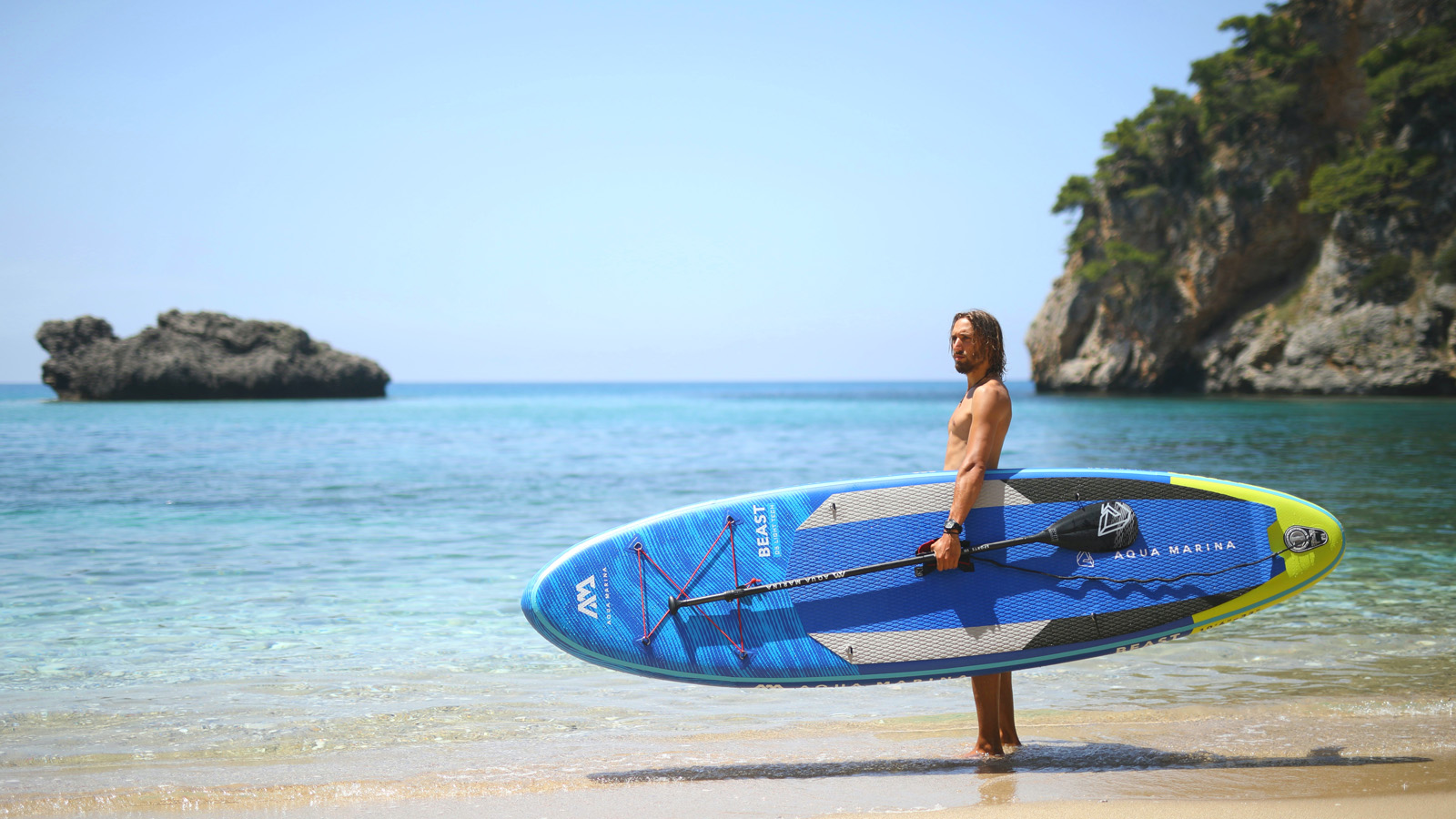 Please name and describe your 3 highlight pieces and items that retailers should definitely order
FUSION 10'10": The new FUSION features a more generous volume and payload that cater to those looking for an easier ride and carrying more luggage. The comfortable diamond grooving footpad provides extra grip while the strengthened stainless steel leash D-ring ensures a safe ride in small waves.
BEAST 10'6″: Designed for use across a wide range of conditions, by all kinds of riders. The shorter models are better suited to catch some waves, while the longer wider models are aimed at heavier paddlers or families who will be paddling together on one board.
CORAL 10'2″: Meet our most fabulous board of 2021 – CORAL. A ladies-specific all-around board designed for all levels of female riders. You will love it at first glance for its unique color design that makes you easily stand out on any beach.