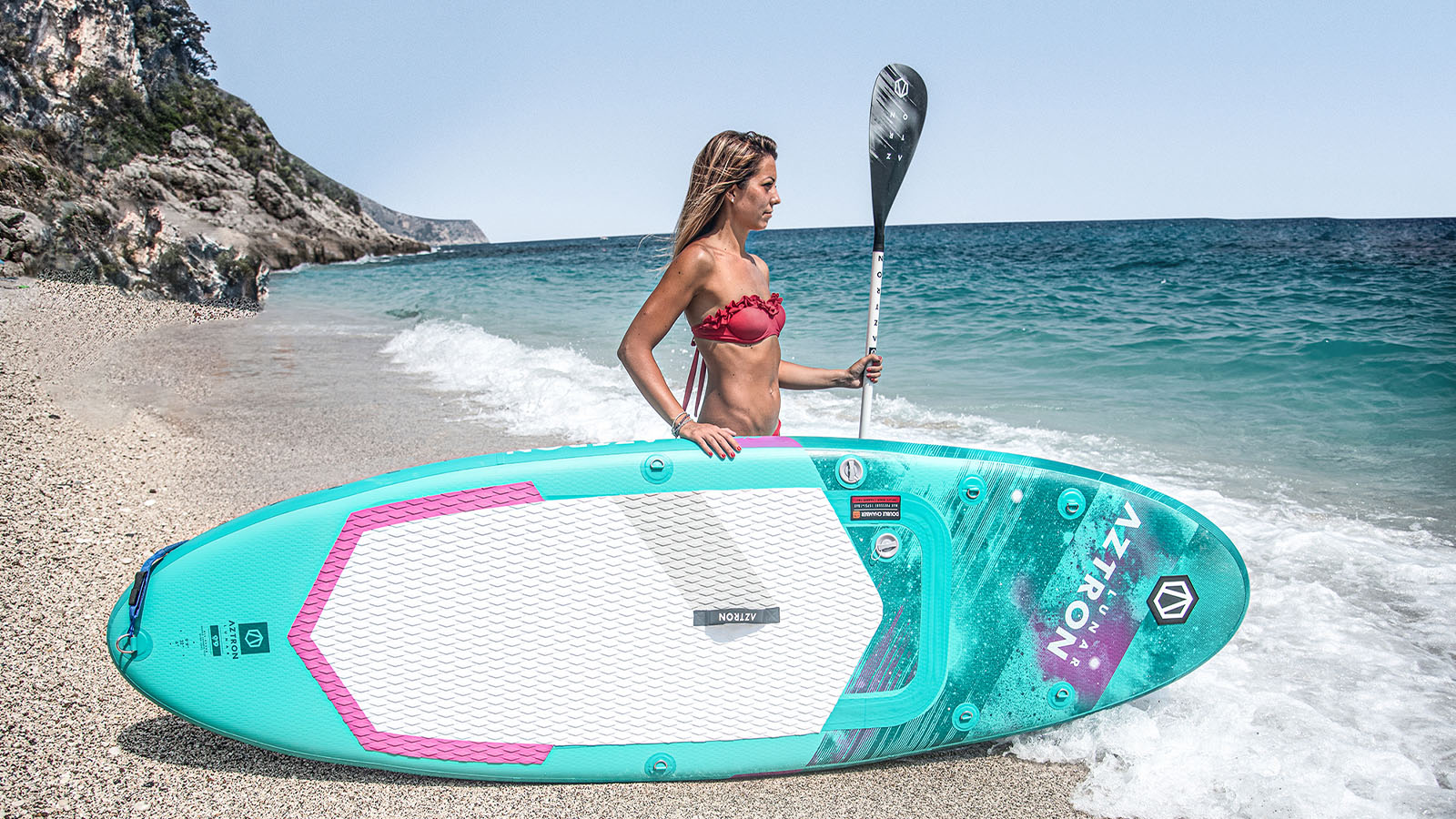 AZTRON SS21 SUP Preview
Retail Buyers Guide: SUP SS21
Brand: Aztron
Interviewee: Tony Yeung, Founder & CEO
How has Covid affected your SS21 range's development & production? (delays/range cancellations/carry over…)
For SS21, we have greatly upgraded and expanded AZTRON and Aquatone's product range, from foil collection including wings, carbon fiber foil, inflatable foil board, carbon composite foil board, to surf skates, dry bags, inflatable safety belt packs, and apparels.
COVID has delayed our new product development process by a month or two. With that said, our team managed to make up the time loss by working very hard.
Do you have any feedback regarding the post lockdown sales at a retailer's level?
Recently I spoke with all AZTRON and Aquatone distributors in our annual video conference and noticed that our distributors around the world all have very good sales performance in the post lockdown period. In fact, at the headquarter, we have received an immense surge of orders since April 2020. I foresee sales will continue to grow at the retailer's level until and throughout the summer of 2021.
With PaddleExpo and all the tradeshows cancelled in 2020, how will you connect with distributors and retailers to market the SS21 products? 
We definitely miss the face-to-face connection with distributors and retailers, and even more important, the opportunity to showcase the new SS21 product line to them in the flesh. Fortunately, with the technological advancements in video conferencing, we were able to have 1-on-1 and group video conference with all AZTRON and Aquatone distributors in more than 50 countries. As a result, all AZTRON and Aquatone distributors have a comprehensive understanding of the new product line and the key features.
Any change to report in the bestselling SUP categories? (allround vs touring/race/waves/river/downwind/foiling…)
In SS21, AZTRON has completed a major upgrade to the best-selling All-Round SUP range, where LUNAR 2.0 / MERCURY 2.0 / TITAN 2.0 is constructed with Ultra-light Machine Woven X-Stitch Fabric, making it up to 25% lighter, starting from only 7kg. It is arguably the lightest double chamber iSUP in the world.
With great success on the NOVA double chamber compact iSUP in SS2020, we responded to our distributors and end-consumers' requests by offering both bigger and smaller versions for different user groups. SUPERNOVA is 30cm longer than the original NOVA model and has a recommended payload of 105kg (20kg higher).
Wings and foils have definitely become more and more visible in the watersport world. Until SS2020, wings and foils are still very much used by enthusiasts only, due to the very high retail price and limited offerings by retailers. In SS21, the most exciting AZTRON products we have launched are FALCON foil boards, ROCKET carbon foil, and wings.  Being able to offer the full Wing Foil Package (Board, Foil, and Wing), end-user can experience Wing Foil for less than 2,000 EUR, comparing to more than 3,000 EUR for most other brands.
Inflatables: Which new technologies & models are you implementing in 2021?
Ultra-light Machine Woven X-Stitch Technology is applied to the entire All-Round 2.0 models. This new technology fabric is made out of stronger and lighter nylon base yarns, comparing to the heavier traditional Dacron yarns. This advanced feature allows the All-Round 2.0 inflatable double chamber boards to weigh up to 25% less and enables the board to move faster and more efficiently.
With the development of AZTRON proprietary dual fitting foil box, we have introduced FALCON Air SUP 7.6, the most versatile inflatable foil board in the market, which is compatible with all foils in the markets (double US fin fitting and Tuttle head fitting).   
Hardboards: Which new technologies & models are you implementing in 2021?
2021 LIGHTSPEED Full Carbon Fiber Composite Race Board now comes with a flatwater version.  With its sharp boxy nose, it is designed for ultimate speed in both lake and flatwater conditions. Accompanied with a concave side plane and dugout recessed deck, it provides extra stability at high speed.
Versatile all-in-one platforms (SUP/FOIL/WING/WIND/SURF) are quite popular. Do you market such model(s)? Secondly, isn't a one-board quiver deterring people from buying several boards?
The AZTRON SOLEIL Windsurf Hybrid SUP series allows users to paddle, windsurf and kayak on the very same board, while the FALCON series offers foil, wing, paddle, and surf options.
Please name and describe your 2 highlight pieces and items that retailers should definitely order.
NOVA Compact Collection (NEO NOVA / NOVA / SUPERNOVA)
All-Round 2.0 Collection (LUNAR 2.0 / MERCURY 2.0 / TITAN 2.0)