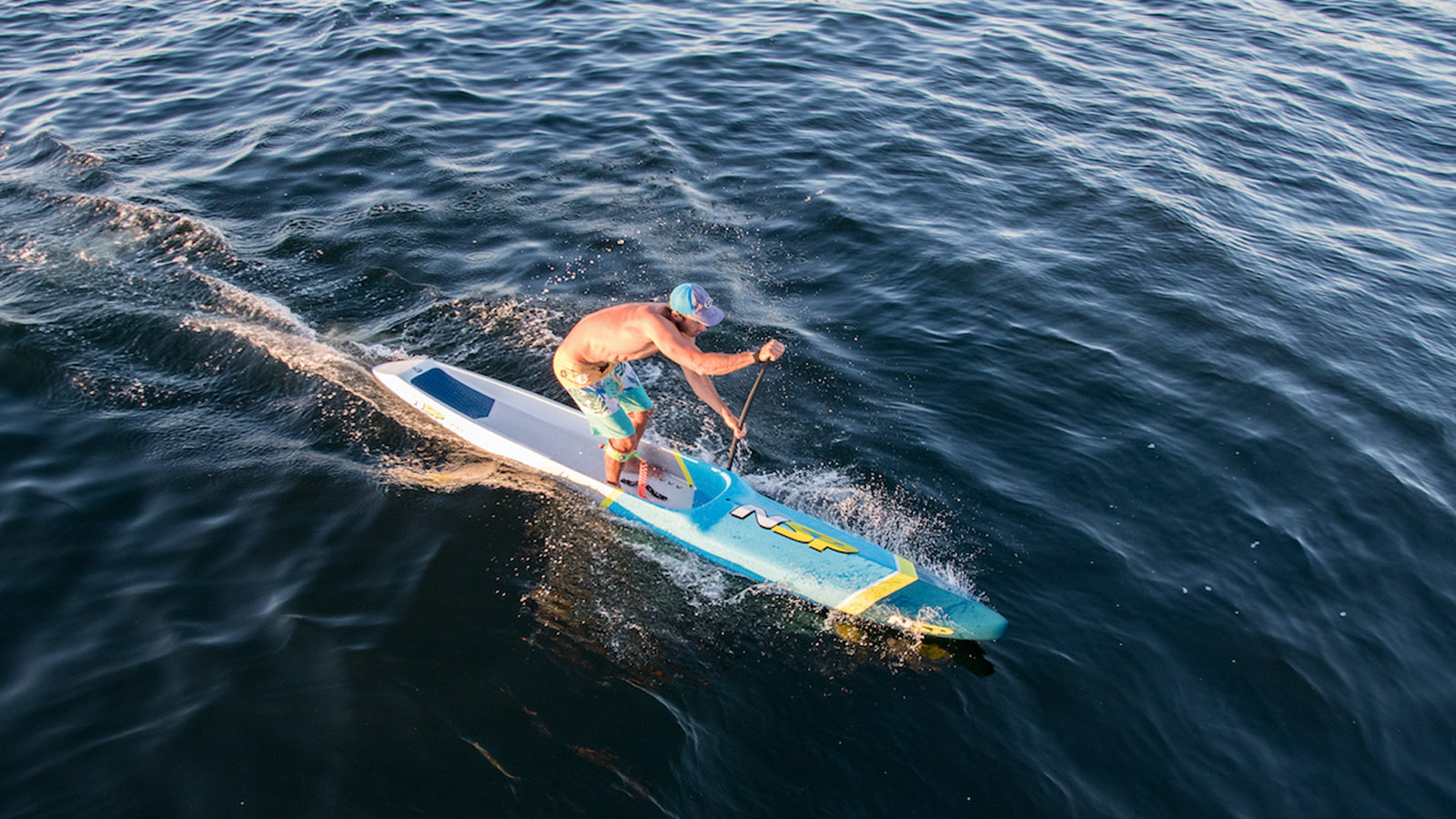 NSP SS21 SUP Preview
Retail Buyers Guide: SUP SS21
Brand: NSP
Interviewee: NSP
How has Covid affected your SS21 range's development & production? (delays/range cancellations/carry over…)
As Covid hit all our 2021 range was already finalised, our main issues came down to launching, starting with the need to cancel our 2021 dealer meeting.
Luckily key markets kept shipping and we were fortunate to have boards in most markets to meet the demand that picked up strongly again from May onwards.
We looked at carrying over the ranges and staggering the launch of the 2021 range, but in the end, the strong demand meant that much of the 2020 models sold through pretty much everywhere, and in the end, we were fortunate to be able to stick to much of our original plans and timelines.
Yes having our dealer meeting would have been better, and being able to execute more of our marketing plans for April / May would have helped too, but in the end, we can't complain and were blessed by the strong sales in SUP….. yes had we had more we would have sold more, but we're not complaining
Do you have any feedback regarding the post lockdown sales at a retailer's level?
Essential that all retailers have an online presence and e-commerce to keep the orders coming and boards moving, especially when traditional stores could not open
With PaddleExpo and all the tradeshows cancelled in 2020, how will you connect with distributors and retailers to market the SS21 products?
More zoom video calls were the answer for us and continued regular contact and pushing the markets to do as many demos as possible to get the new models in peoples hands as much as possible
Any change to report in the bestselling SUP categories? (allround vs touring/race/waves/river/downwind/foiling…)
Foiling was excellent and string growth there, but we saw the biggest growth in general Sup boards as everyone was looking to get out of the house and outside again.
No family holidays abroad and also staying home and not spending meant a lot of people had money to treat and reward themselves on a nice new board and "live a little"
So we saw people from all walks of life looking to buy boards and get out on the water.
Allround and Cruisers were the top sellers by a country mile and more
Inflatables: Which new technologies & models are you implementing in 2021?
We continue with our specialty boards for specific disciplines, including white water, fishing, race, windsurfing, and yoga.
We have more boards with the double chambers and the lighter, machine woven dropstitch for our race. Our race board also features a highly innovative reduced drag, removable fin box.
Hardboards: Which new technologies & models are you implementing in 2021?
Our HIT technology has been our top seller this year with a focus on price and high durability. It's the board you can smack the paddle on the rails on purpose and it will likely damage the paddle quicker than the board. It's super durable, lighter than others of similar construction, and includes features like a locking point on the nose to lock the board when not in use and an M8 screw insert to attach a windsurf mast.
The rest of the range gets new colour ways but the HIT is the one that continues to receive the most attention and orders
Versatile all-in-one platforms (SUP/FOIL/WING/WIND/SURF) are quite popular. Do you market such model(s)? Secondly, isn't a one-board quiver deterring people from buying several boards?
Answered on the foil page, but the short answer is yes there is a market for a board to do everything, but there is also a market for boards and foils for specific conditions, so as the category matures its likely we will see more specialization into different disciplines
Please name and describe your 3 highlight pieces and items that retailers should definitely order.
HIT- most popular model allround board for everyone, from schools, rentals, tours, retail sales
Cocoflax – environment story
NSP race Carolina – new for 2021 with a lower standing zone, delivering a lower centre of gravity to allow boards to go narrower and make their riders even faster