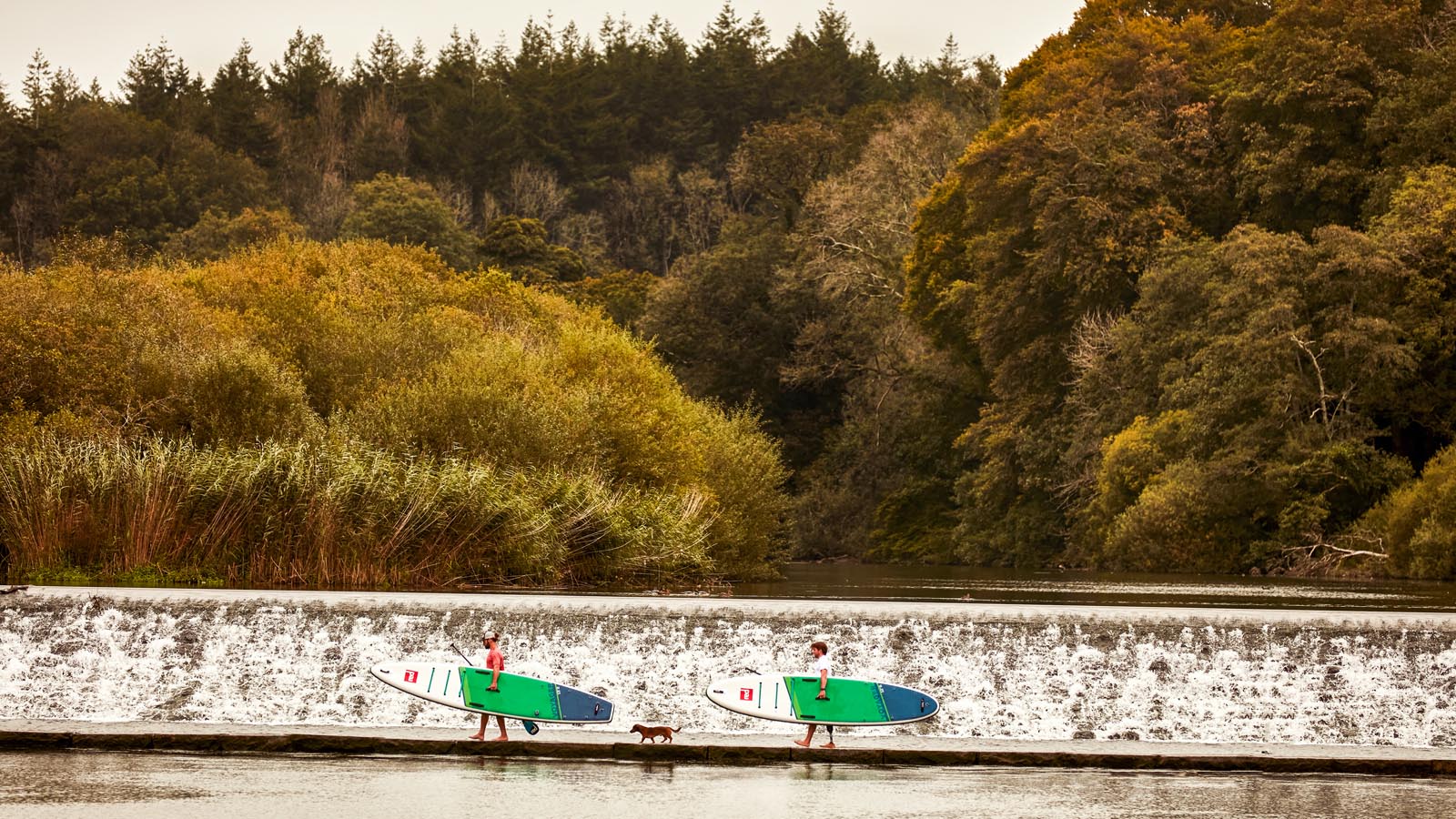 Red Paddle Co SS21 SUP Preview
Retail Buyers Guide: SUP SS21
Brand: Red Paddle Co
Interviewee: John Hibbard, CEO, and Co-Founder
How has Covid affected your SS21 range's development & production? (delays/range cancellations/carry over…)
We kept going with range development as normal so we could launch in October. Like everyone we are experiencing some shipping delays due to the various shipping channels being congested but we expect these to only have a short-term effect over the next month or so. Beyond that, it is business as usual for us.
Do you have any feedback regarding the post lockdown sales at a retailer's level?
Like everyone, the early Lockdowns were uncertain times on all levels. We quickly saw a return to form once restrictions started to be lifted. We saw a big uptick in visits to our website and in the month of July our customer service team handled over 9,000 English language customer service enquiries. This demand flowed to our retailers and from all reports business has been brisk through the season and demand for Red Paddle Co products remains strong through Autumn – thanks in part to our 2021 launch in late September.
With PaddleExpo and all the tradeshows cancelled in 2020, how will you connect with distributors and retailers to market the SS21 products?
Video calling is the new trade show! While there is nothing quite as engaging as meeting our retail partners at shows I have to say that Video calls come a close second. Many of our wholesale teams have put in efforts to build out showrooms that work for video calling so we have seen great use of this technology for the new launch.  It has also put a focus on retailer visits or smaller group meetings.  We have also utilised Live Video for the end consumer comms with Facebook Live now being a weekly appointment for our customer experience team. We also enjoy embracing an opportunity to change the way we communicate. It keeps us on our toes!
Any change to report in the bestselling SUP categories? (allround vs touring/race/waves/river/downwind/foiling…)
Allround is still strong but we continue to see an increase in the Touring category fuelled in part by our new 2021 Voyager boards
Inflatables: Which new technologies & models are you implementing in 2021?
We have a new Titan pump – The Titan II gives a smaller packed board size, easier maintenance, and overall better inflation experience.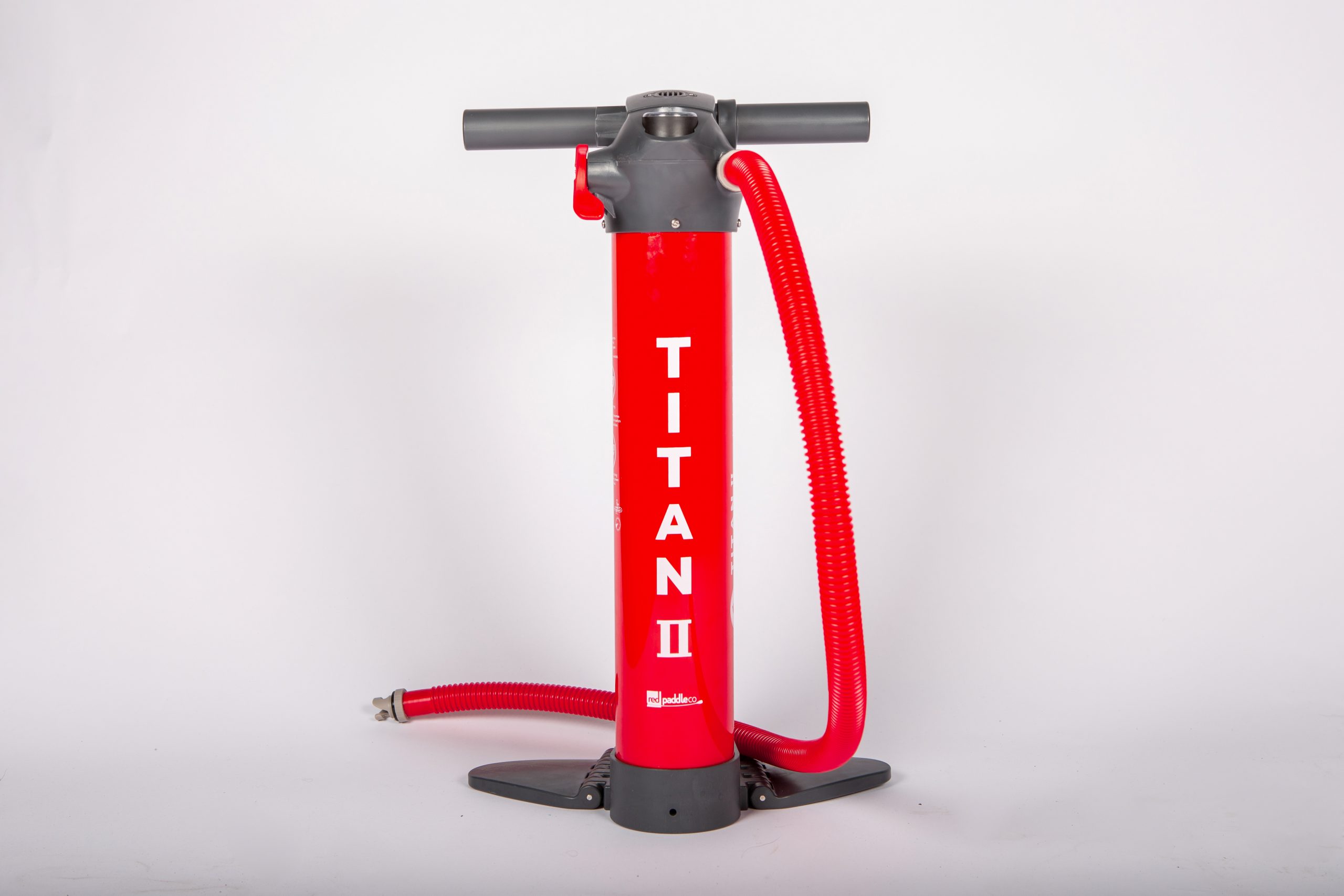 We have taken the learnings from the Twin Fin concept on our top of the range Compact boards and implemented them across the Ride and Voyager range, which gives them increased glide
We have launched a new V-Hull design on our Voyager touring boards. This really makes a difference when it comes to gliding on flat water as well as control in cross chop and side winds. We have managed to create a V-Hull design that maintains a progressive rocker line and good stability.
We have taken the standard lace-up bungee cargo elastic and reimagined the concept to produce our flat bungee system. This makes loading bags onto the boards much easier and takes the tired cargo bungee concept and changes it up a gear.
Versatile all-in-one platforms (SUP/FOIL/WING/WIND/SURF) are quite popular. Do you market such model(s)? Secondly, isn't a one-board quiver deterring people from buying several boards? 
Our motto is "Never Compromise" and we really feel strongly about making boards that have a specific focus. In this way, you can be sure you are getting the best for your main type of riding. While there are lots of exciting things you can do on a board I think it is important to avoid trying to make a board that is everything to everybody. An element of "range of use" is important but trying to cover off too many applications ends up in a compromising experience for the rider and that's before you even consider the commerciality of such a strategy. 
Please name and describe some of your highlight pieces and features that retailers should definitely order.
13'2″ VOYAGER+ TOURING PADDLE BOARD PACKAGE:
The 13'2" Voyager+ inflatable SUP was created with epic adventures in mind and it's the board of choice of many extreme explorers around the world. You'll feel well-prepared for every adventure with this package.
High sides, large volume, and narrower width make this board a high-speed cruiser, designed for competent paddlers.
Whether you're embarking on a solo expedition or heading out on a weekend-long paddle with friends, you'll love how practical this board is without compromising on performance. Like the 12'6" Voyager, it has RSS battens for increased stiffness and glides when it's loaded with gear. It also has a removable fin, manufactured by the world-leading surfboard fin creators FCS. The fin slots into position easily by hand and are secured in place with a finger bolt.
The Revolutionary V-Hull – By cleverly tapering the cut of the drop stitch, the new displacement V-shaped hull on the nose of the Voyager breaks the surface tension of the water and keeps you gliding through your paddle stroke. The board slices through the water with ease and increased speed. This is a real game-changer! Scientifically proven to improve efficiency compared to a flat hulled board, the V-Hull Voyager helps you paddle for longer with less effort. Another bonus is that the concave nose of the upper deck also creates more space under the bungees for all your gear.
11'3″ SPORT SE SUP BOARD PACKAGE:
Everything you need for an enhanced paddling experience – The perfect step up from an All-Rounder.
For paddlers who are looking for speed and performance, the 11'3" Sport inflatable SUP package offers a step up from the All-Round Ride family – available in a choice of colours….special edition (SE) purple or classic blue. Imagine how excited you'll feel unrolling your new board in anticipation of enjoying the open water.
At 32" wide, the 11'3" Sport SUP is the same width as our award-winning 10'6" Ride board, making it stable no matter what your experience level. This board has been designed to deliver more speed and dynamic performance (although it's not a race board). The secret to its performance lies in its sleek shape, which has been crafted to cut through the water cleanly. The drawn-out nose section also gives the board more glide across the water, so you'll be able to reach higher speeds than with our Ride range.
All Sport boards boast our patented RSS system for maximum rigidity, twinned with our exclusive MSL material gives you superior stability and durability.
The Speed Tail -This brand new feature across our Sport range offers enhanced speed and nippy maneuverability. The rubberized edge on the tail aids water release and increases speed.
Across all Red Paddle Co Boards:
Timeless design: The Red Paddle Co iconic design has been updated for 2021 with a more streamlined look and feel. The extended Red embossed deck pad now reaches right down to the tail, wraps closer to the rails, and offers superior comfort and grip. The diamond-cut rear provides extra stability for performing step back turns, or for riding in bigger waves.
Flat Bungee Cargo System – UNIQUE TO RED PADDLE CO! – The self-closing, flat bungee straps are now larger, creating more tension to keep all your gear on your board! All boards come with three bungee straps on the nose, setting you up perfectly for adventures to come.
Ergonomic tubular handles on all boards to give a cushioned, comfy grip when carrying your board.
New Titan II pump! Red Paddle Co's revolutionary Titan II pump has been completely reimagined and re-engineered for 2021. Improved fixtures and fittings make it even more durable and a 30% reduction in its packaged size makes packing it much easier. The pump's new features include an integrated switch in the chamber isolation valve, a double-ended bayonet hose for attaching to the pump, and a redesigned airbox. An integrated pressure gauge and a 90-degree shift in standing position also make the boards easier to inflate. Constant innovation is what has led us to push the boundaries of inflation technology, and as such, we're confident that there's nothing quite like the Titan II pump on the market. The Titan II pump comes with all 2021 boards as standard.