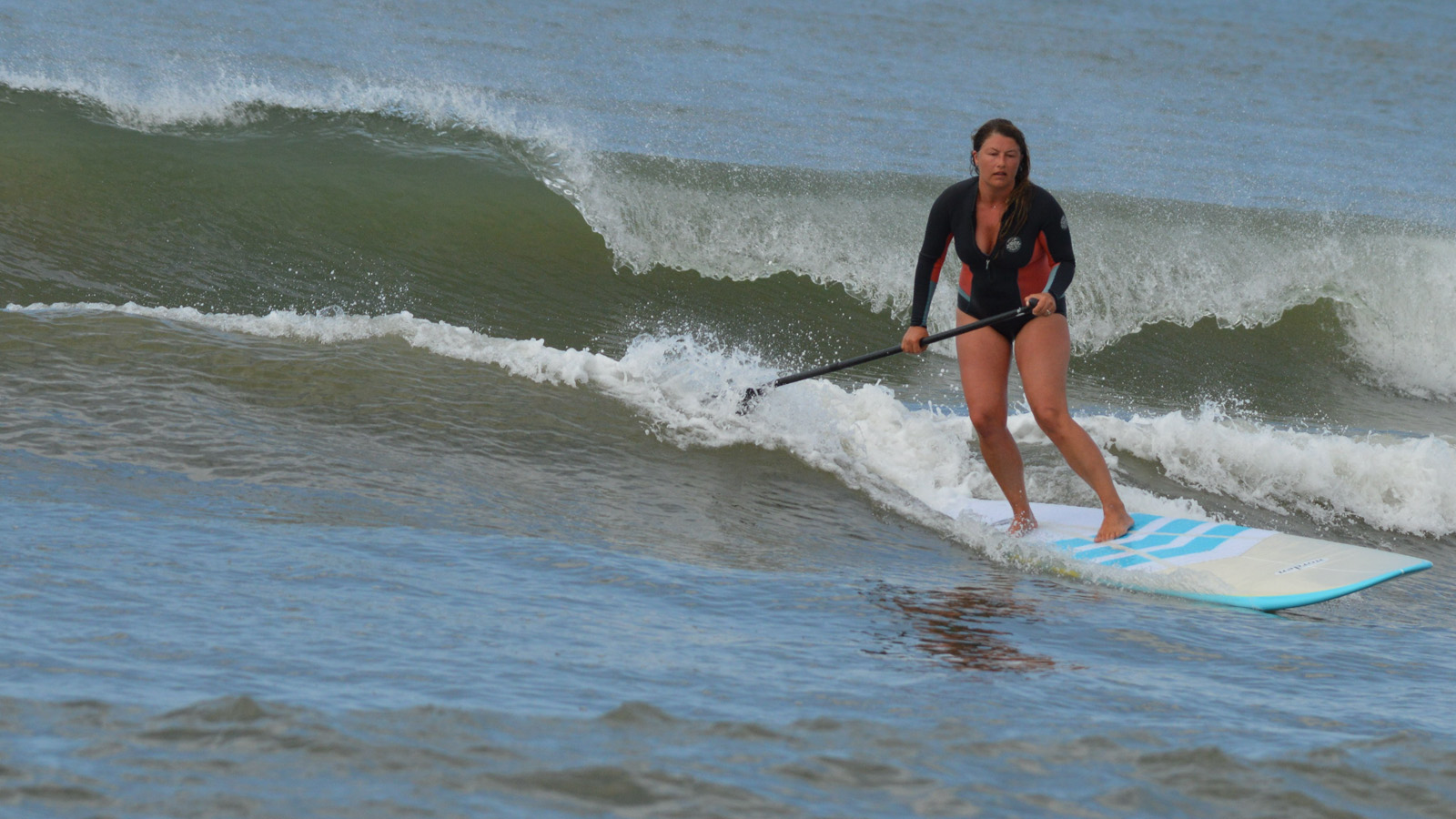 Norden SS21 SUP Preview
Retail Buyers Guide: SUP SS21
Brand: Norden
Interviewee: Andy Wirtz CEO, Product Developer
How has Covid affected your SS21 range's development & production? (delays/range cancellations/carry over…)
We are operating very old school here. All our 2021 products will only be available in 2021 and not before. We had created a lot more new product releases than actually planned when we were first hit by the pandemic. We are going to let all the rabbits out of the heads for 2021. In terms of preorders, we can see a strong motivation from dealers on their orders to make sure they have enough stock for the coming season. Shops that are inland are still a bit skeptical but shops close to the water are super motivated after having such a pumping season this year.
Do you have any feedback regarding the post lockdown sales at a retailer's level?
I guess it was the same for all involved in this business. First, everything stood still, and then the sales pretty much exploded. I am not sure if we have ever cleared our warehouse as quickly as we did this year. Though we have to say, that we can only sell what´s available and plans for the 2020 stock were made before the pandemic. As we don´t manufacture locally we could not restock as quickly as needed, otherwise, it could have been the best year in history.
With PaddleExpo and all the tradeshows cancelled in 2020, how will you connect with distributors and retailers to market the SS21 products?
Trade Shows in general will be difficult in the near future. Speaking for Paddel Expo, maybe they pulled the plug a little too early. I am sure everybody would have loved to go back, especially as it was a business trade show only with not that many people entering at the same time. Anyhow, we will use online media to communicate our products, and hopefully, soon we can also visit open-air events again.
Any change to report in the bestselling SUP categories? (allround vs touring/race/waves/river/downwind/foiling…)
It definitely is and was the all-round models which can paddle and surf at the same time, anything very specific does not do the numbers.
Hardboards: Which new technologies & models are you implementing in 2021?
In terms of technologies, we stick to what we have been successful with. Ultra-Light Carbon for the race boards, double-wood-sandwich for the all-around boards, and Surf-Glass-Technology for the surf sups.
But we have a lot of new models available.
Glider 12´4 – Most importantly to mention will be the new Glider 12´4 which is a Touring-Downwind-Surf SUP without a displacement nose or doug-out deck. Very close to the SUPs in the early days but modernized in detail. It is based on the Glider Surfboard design, parallel rails with pointy nose and tail, a fast paddler, easy wave catcher, and very maneuverable board. A design that will be very important in the future market. We expect this shape to be one of the strongest sellers for 2021.
SUPerFish Pro SGT – Even though the Surf SUP market became very niche again, we can see a demand for Surf SUPs that sit between the wide-body surf SUPs and the ultra-small Pro model surf SUPs. The SUPer Fish Pro will be very easy to ride Surf SUP and offers the same performance as any other pro model.
Futurama Foil SUP – The new Futurama Foil 6´1 and 5´6 is our new cross-over board which can be used for SUP and Wingfoiling at the same time. Next to all the design features of this board, we are using our double-wood-sandwich construction for this model which is light, durable, strong, and affordable, boards will retail between 899 €-929 € already.
Kids SUP Softboard and beginner Surfboard 8´4 – We have a big line up of softboards especially designed for surf schools. The kids often used the bigger surf softtops for SUPing as they don´t need that much volume, so we took this shape, updated the construction, added a full hard rubber rail, and created a SUP-Surf Combo which can be used as an adult beginner surfboard and a kid's SUP at the same time, simple and easy at a very reasonable price.
Versatile all-in-one platforms (SUP/FOIL/WING/WIND/SURF) are quite popular. Do you market such model(s)? Secondly, isn't a one-board quiver deterring people from buying several boards?
Yes, as mentioned above, we have the Futurama foilboard range which does exactly this. The smaller boards are surf and wingfoil combos, the bigger ones are SUP and wingfoil combos. I think these types of boards will open the market to a bigger audience which in the end results in more sales. The water sports enthusiast of today does many different sports, having the same budget available. In the beginning, most people like the cross-over solution, even though they will end up on a specific design, once they are hooked. So to speak, they actually buy more and not less.
Please name and describe your 3 highlight pieces and items that retailers should definitely order.
The Big Diamond: For anyone looking for a shape with maximum stability and that little bit of extra volume, the Big Diamond is the SUP to go for. With a width of 31 ½-32 inches, it is unbelievably stable. However, thinned out rails will still let it carve like a surfboard, and a rolled bottom with a slight V-design in the tail let it turn with ease, even in smaller, slower surf. An additional V-bottom feature in the nose, as well as a flatter rocker line, also allows it to be paddled very comfortably in flat water. Ride it with 3 fins for more stability or simply as a classic single longboard, one thing is for sure, the Big Diamond is one of the most fun SUP boards we ever developed.
Glider 12´4: The all-new Glider 12´4 is the missing link between our SUP longboards and our Touring shapes and combines two worlds in one board, Touring, and Surfing. The stretched out outline with a straighter center rocker make it a very fast paddler, the surfboard shaped bottom with a nice tailrocker lets it surf extremely well whether that be on a wave or going downwind.
Futurama Foil 5´0, 5´6, 6´1: The Futurama Foil board combines a Wing/SUP and Surffoilboard in one shape. Whether you want to use the wind, a paddle, or your arms to get you on the foil, this board can do it all. While the 6´1 & 5´6 is geared more for the SUP/wing combo, the 5´0 combines wing & surf foiling. If you are looking for a board that can do more than just one thing, the Futurama is the right choice.