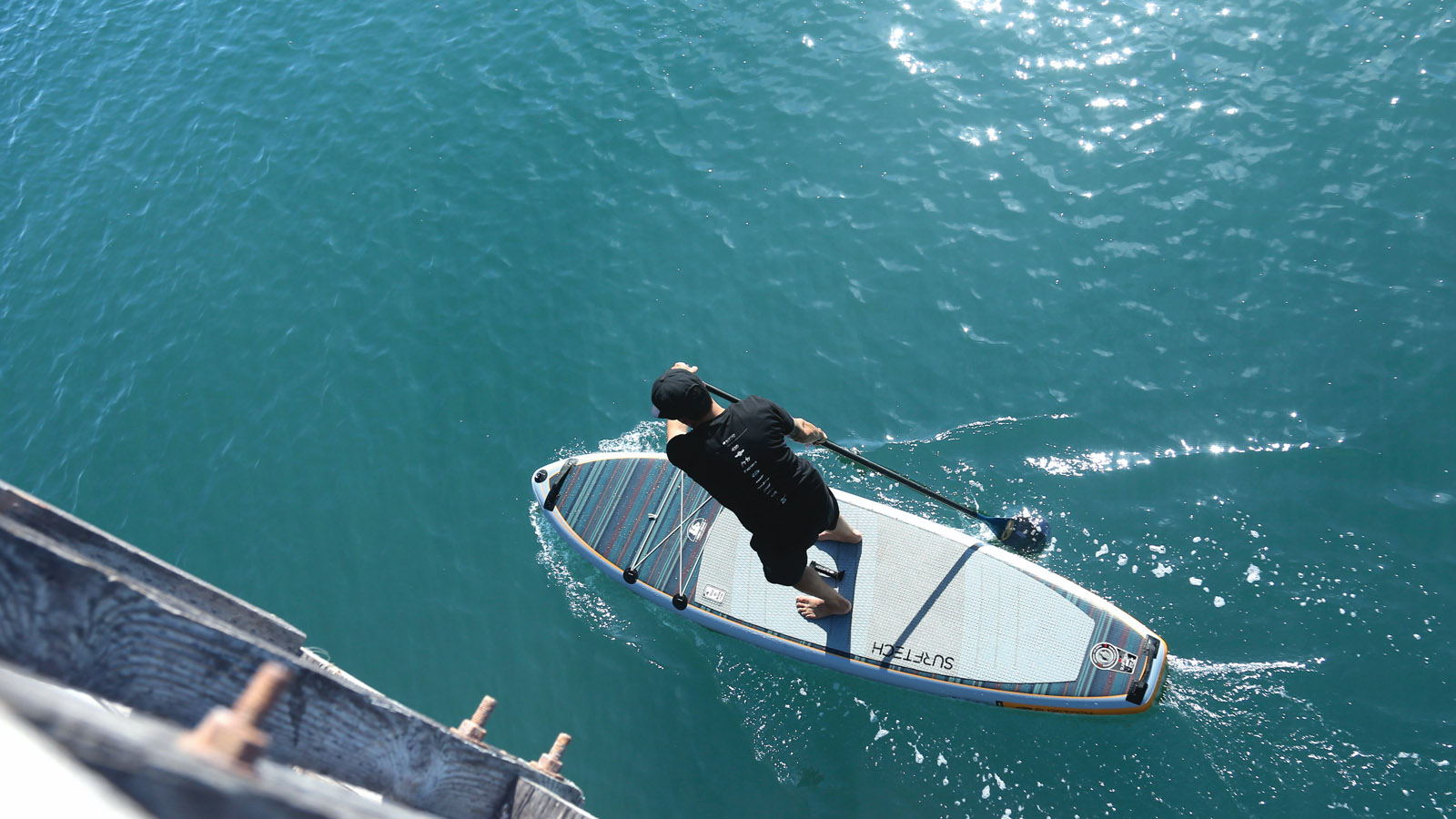 Surftech SS21 SUP Preview
Retail Buyers Guide: SUP SS21
Brand: Surftech
Interviewee: Brand Manager
How has Covid affected your SS21 range's development & production? (delays/range cancellations/carry over…)
The 2020 season really played to our strengths, of superdurable, lightweight hardboards and fashion-inspired women's inflatables. So we essentially built on those successes. We have always carried good stocks and we have just committed earlier to ensure availability for the start of the season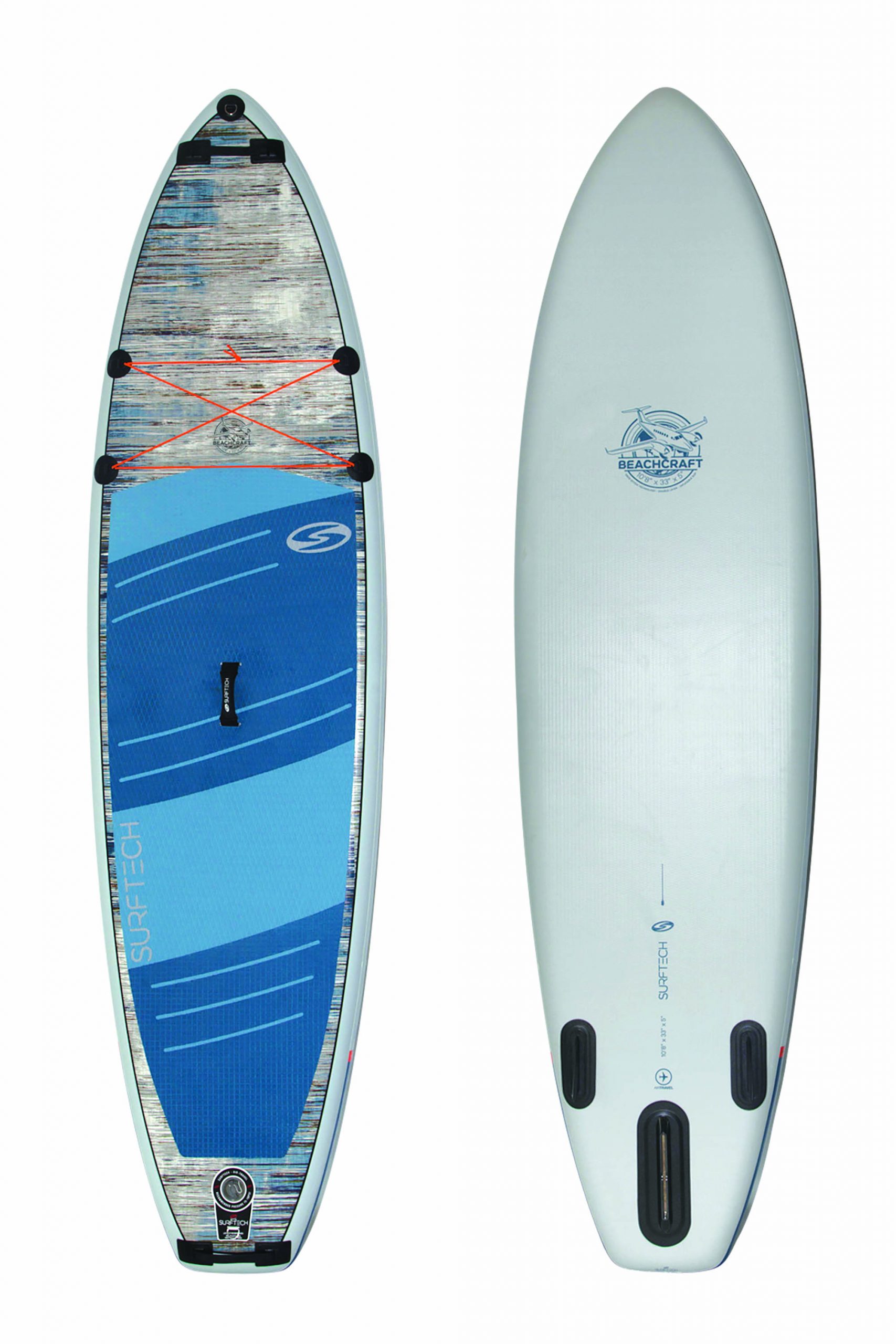 Do you have any feedback regarding the post lockdown sales at a retailer's level?
Sales have been strong with so many people having spare time to get onto the water and SUP is an easy way to start.  We have seen big increases in sales from in-land stores with a lot more people paddling on rivers and lakes. The season seems to be extended, with sales still good.
With PaddleExpo and all the tradeshows cancelled in 2020, how will you connect with distributors and retailers to market the SS21 products?
Zoom is our friend, so where ever we are in the world we can keep current with our suppliers.  We work very closely with our stores, our brochures are online and we have a strong social media presence keeping everyone updated. In November we will release our new website in the UK, with enhanced product information, covering shape, performance, technology, and environmental credentials.
Any change to report in the bestselling SUP categories? (allround vs touring/race/waves/river/downwind/foiling…)
Our biggest selling category is hardboard packages for first time buyers, rental, and school use. This remains predominantly allround, but we are seeing an increase in touring shapes as retailers, schools, and rental sites build their ranges. Inflatables are pretty much all allround shapes.
Inflatables: Which new technologies & models are you implementing in 2021?
We are strong in the women's inflatable category with collabs with Prana (Yoga specialists) expanded for 2021 and a new collab with Pura Vida the extremely popular lifestyle brand bringing more lightweight and attractive boards, available with matching paddles and leashes aimed at the 16-24 market.

Innovative new products for 2021 include: the Tow-Pro – perfect for loading with gear behind a SUP, Kayak, or boat, the Hercules – hybrid SUP/kayak, complete with 2 removable seats, perfect for all the family and for the watermen /ladies the ultimate prone paddleboard – the Bark Commander continues to show growth now in the popular inflatable construction
Hardboards: Which new technologies & models are you implementing in 2021?
We continue with enhanced versions of our super-durable Lido (allround) and Promenade (touring) boards in both standard finish and wood effect.
Versatile all-in-one platforms (SUP/FOIL/WING/WIND/SURF) are quite popular. Do you market such model(s)? Secondly, isn't a one-board quiver deterring people from buying several boards?
SUP customers are already water users and as such enjoy trying new developments within the sport. People build their quiver with a product that gets them on the water in all different conditions. Our aim is to produce the best performing product for each category – we are confident that paddlers who entered with a low-quality cheap product in 2020 and have embraced the freedom and fitness they have found in SUP will be looking to invest perhaps in their first hardboard or a higher quality inflatable complemented with a lighter paddle.
Please name and describe your 3 highlight pieces and items that retailers should definitely order.
Lido – well-priced entry-level super-strong hardboard, loaded with features and sold with paddle
Pura Vida Monarch – Women's inflatable, ¾ Bloom deck pad. Matching paddle and leash options
Beachcraft – Allround inflatable, with a progressive outline