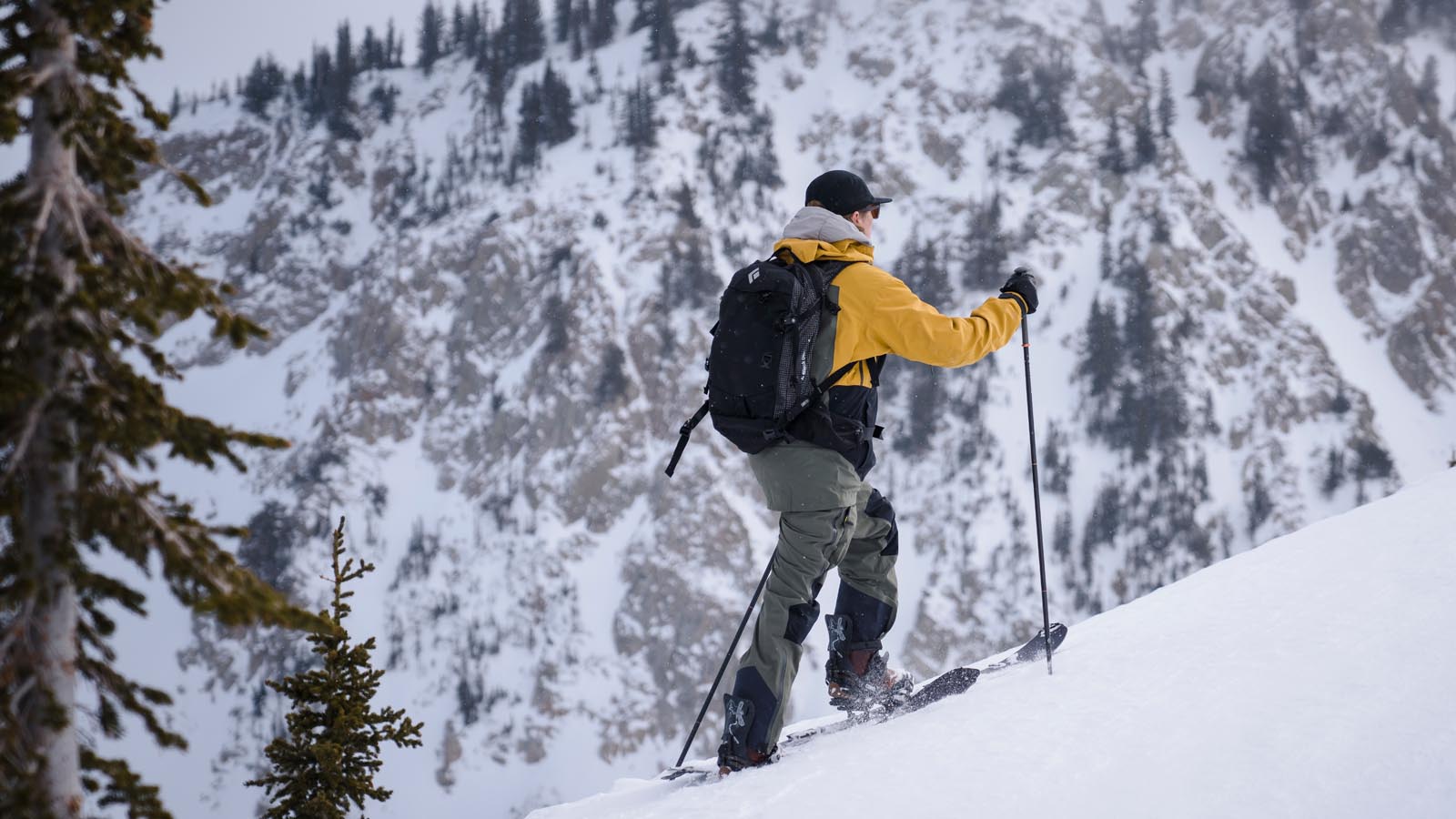 BLACK DIAMOND 21/22 Women's Outerwear Preview
Retail Buyers Guide: Women's Outerwear 21/22 Retail Buyer's Guide
Brand: Black Diamond
Interviewee: N/A
What is the overall theme behind your FW 21/22 outerwear range? From which big trends do you take your inspiration?
Black Diamond considers outerwear as essential mountain equipment. Just like the other equipment that has been meticulously engineered with the most advanced technologies, apparel collections make no exception. Our philosophy, as for all the product range, is founded on the principle that your apparel can be the difference between success and failure. For this reason, also the new apparel FW21.22 collection has been developed to protect you from the elements, according to our attitude "built to last".  Each piece of clothing has been built to move with you, to let you enjoy your activity in the snow, to be versatile. We develop our apparel considering that pieces should work together, to allow you the best performing experience. The new collection continues focusing on more sustainable treatments and processes, adopting, for example, more and more often the EMPEL GTT Breathable Water Protection technology.
What new fits / silhouettes are coming out in FW 21/22? What pant and jacket styles are most important in your range?
The fit and silhouettes we offer vary slightly as every sportsperson has their preferences but also because the line is targeted to specific sports. Talking about snowboard, we'll focus on the Recon Stretch Shell, made with a 4-way stretch shell fabric to allow you more freedom in the movements, and we keep pushing the Recon Stretch Bib to which we are adding new colours for the next season.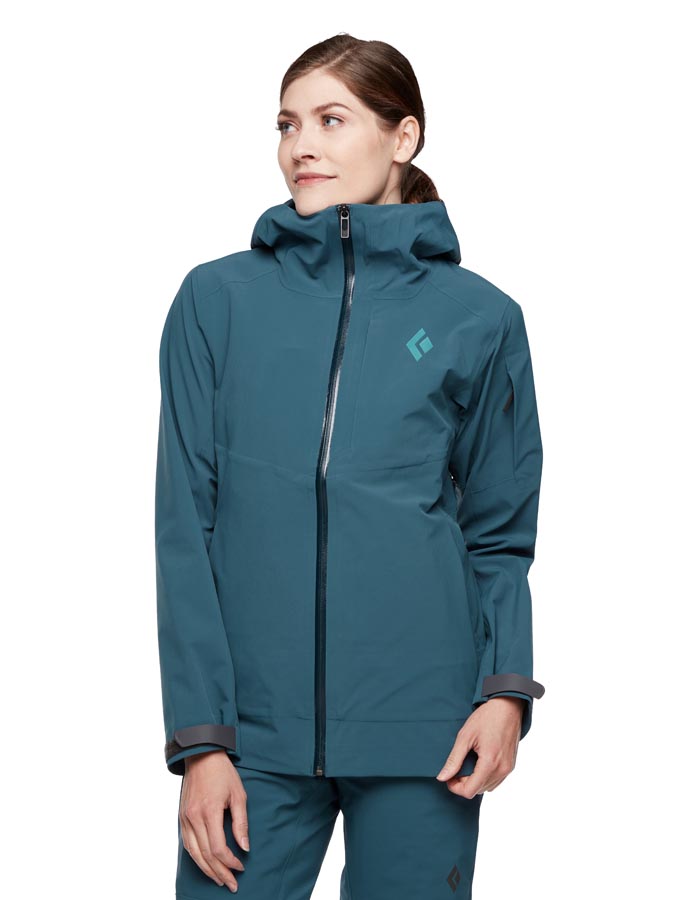 What new colours / prints are you bringing to the FW 21/22 collection?
In the men collection, we will have new warm colours such as amber and crimson, and we will continue to offer different variations of blue such as the "bluebird". For women, we have selected some new more active and fun colours such as dark patina, a kind of bright aquamarine, persimmon and grenadine, but we will continue to push our pastel colours styles as well. In both collections, we've chosen to privilege colour blocking instead of specific patterns.
Any *NEW* technical stories with regards to fabrics and materials?
Our Vision Hybrid Hoody has featured a revolutionary Japanese liquid crystal polymer ripstop construction in high abrasion areas, that makes this product ultra-durable. We already use this technology in the Vision Down Parka and before that in Blitz pack.
Again, it's about "Built to last", we want to offer to our end consumers pieces that serve the sports we do, and we create them in a way that withstands the rock or ice etc. and allows people to focus on the sport without zero distractions.
What are the three most important products in your FW 21/22 range? Why? Please tell us about them.
The new Vision Hybrid, an outstanding piece representing BDs commitment to engineer and push boundaries Hoody.
The Recon Stretch Ski Shell, is a carryover, a mix of technologies and performance that make it one of the best-sellers among our range of ski and snowboard jackets. 4-way stretch shell fabric, BD.dry engineered waterproof, breathable, and windproof technology and new colours choice.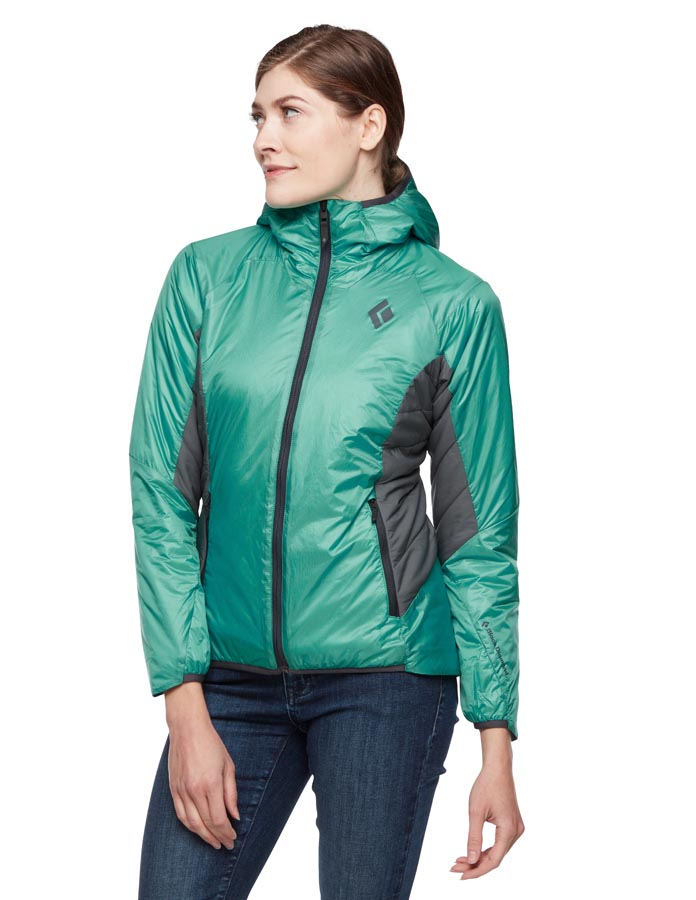 Last one, the BoundaryLine Mapped Jacket, a carryover, that represents the combination of EMPEL Technology and BD.dry Technology, the expression of our focus on sustainable technologies.
Any trends that your brand is moving away from?
We are intensively working with our technology partners to incorporate more sustainable styles and processes. With every season we are moving towards more and more sustainable alternatives. Proof of that is the EMPEL GTT Breathable Waterproof solution we already first launched pieces within fall 2018.
What are your top marketing stories for FW 21/22? This will help us to put some focus in the right place.
Well, for sure the upcoming Backcountry campaign, with the new products we will launch in ski and in the snow safety category. It will be the evolution of our Dawn Patrol campaign, which perfectly represents the soul and the spirit of Black Diamond and our community. Our aim is to further build on the legacy we have in snow sports.
What's your base layer strategy for FW 21/22? Please let us know your tech innovations, materials, colours and price points.
We already have a base layer solutions range, we won't have new pieces in the FW21 collections.
Our base layer selection is designed with innovative technologies, such as the Nuyarn, which produces 35% stretcher and loftier fabric while making it dry 5x faster, thanks to its special spun, and BD Solution Wool, which is responsibly sourced wool, certified non-mulesed merino wool.
For what concerns the price points, the Solution 150 Merino Baselayer QTR ZIP Hoody costs euro 125, the Baselayer Crew version is euro 100. For the bottom, the Solution 150 Merino Baselayer Full Length has a price of euro 90 and the ¾ version is euro 85. We have astral blue and black style for men and wild rose and black for women.
Please provide an overview of how 2021/22 is shaping up for your brand. Has COVID-19 affected your line? If so, please explain the changes you have made, and how you came to these decisions.
We focus on our best styles, recognize this as a chance to further step into opportunities for the brand and further engineer and develop pieces we trust. We have chosen to not launch too many new styles, in order to support also continuity with our retailers while adding colours to the better-performing styles and the ones we see the possibility for.