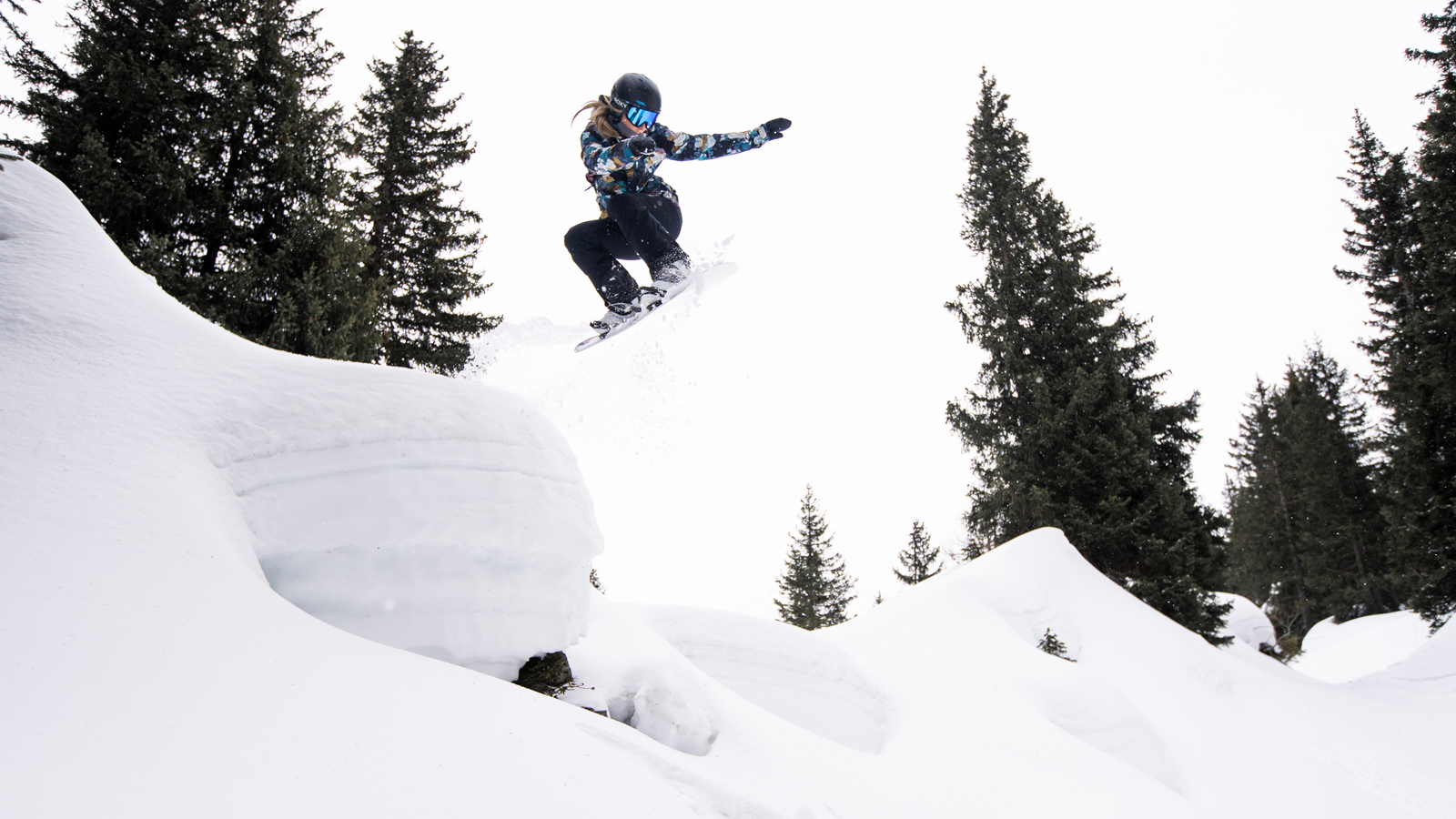 ROXY Women's Outerwear 21/22 Preview
Retail Buyers Guide: Women's Outerwear 21/22 Retail Buyer's Guide
Brand: ROXY
Interviewee: Caroline Lacroix, ROXY EMEA Marketing Consumer Activations Coordinator
What is the overall theme behind your FW 21/22 outerwear range? From which big trends do you take your inspiration?
Offering unrivalled femininity, innovative technology and considered eco-practices, there is no better way to enjoy the ride than with ROXY Mountain wear. ROXY is the first Action Sports brand exclusively dedicated to Women. Since 1990, we have been inspired by the Mountain & Wave and the communities that surround them. ROXY Girls are pioneers, defying the status quo, living with innate confidence & freedom. Our products strike the balance between Style, Femininity, Performance & Sustainability.
There are three main themes in our snow products range:
Comfort: Industry-leading, exclusive technologies are built into every garment to ensure women can ride in unbound comfort.
Sustainability: With mountain preservation in mind, we consider recycled & naturally sourced materials, water input, limited energy usage & decreased eco-toxicity in each design choice.
Style: ROXY design & fits are specifically tailored for women and for movement. Our unparalleled breadth of styles ensure we meet the needs of all riders.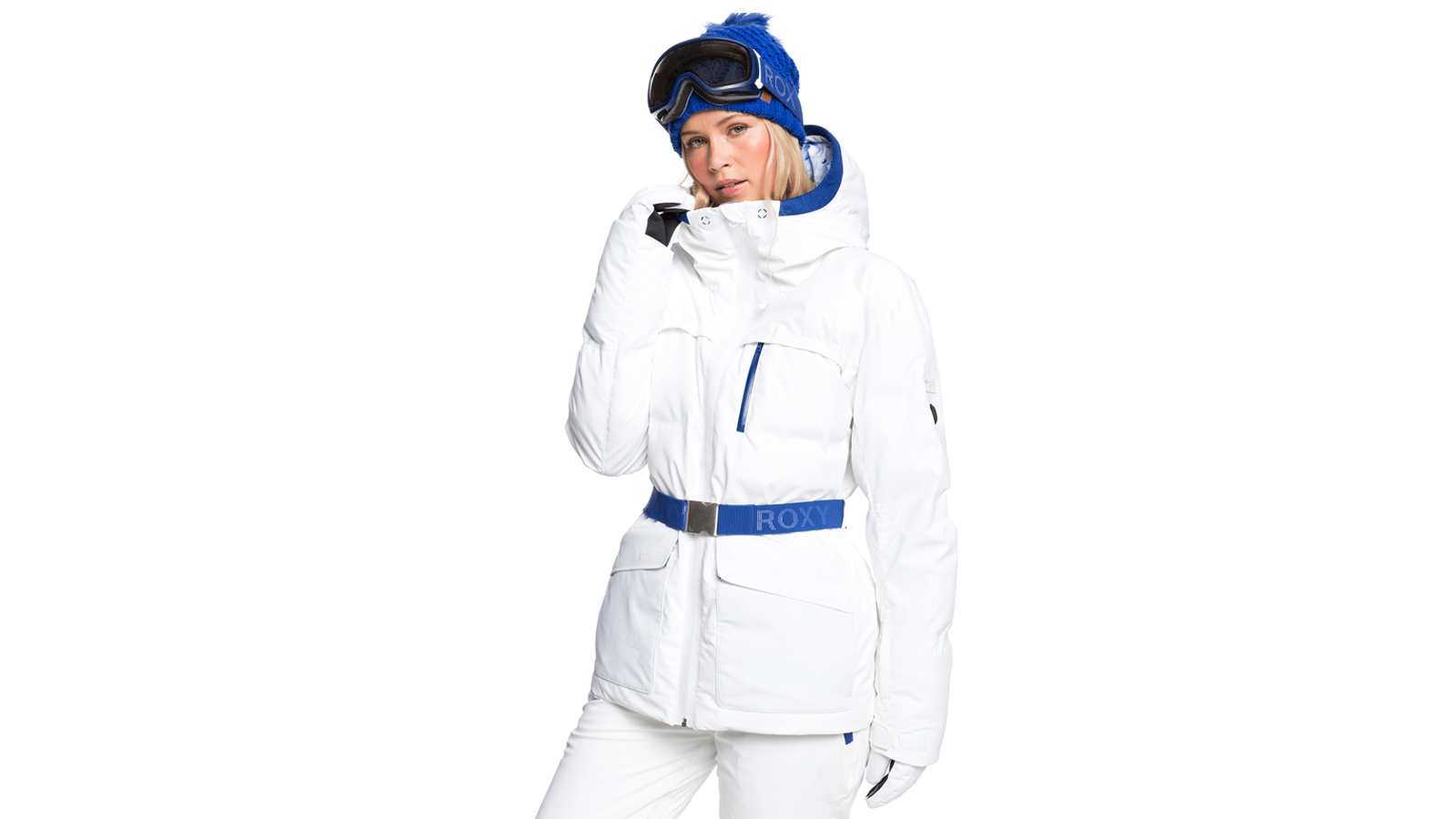 What new fits / silhouettes are coming out in FW 21/22? What pant and jacket styles are most important in your range?
For the Snow jackets, exterior features are expandable collar / hood securing system / helmet compatible hood / shoulder pleat / pass pocket. The interior features are a media pocket / stretch powder skirt / jacket-to-pant attachment system / underarm mesh vents / goggle pocket / snap-away powder skirt / wrist gaiters. The Jackets are tailored & regular blocks (all blocks except slim). We increased for a larger body measure and added 1cm at shoulder/chest/waist.
The Snow pant features a waist adjusters / boot zip and gaiter / mesh vent / hem lift snap / cinching bungee. We worked mainly on a larger leg for boots and added 2cm at legs for the skinny.
Our Winter 22 collection features eco-friendly practices in:
100% of ROXY Snow Jackets (shell or/and lining or/and padding)
100% of ROXY GORE-TEX materials
85% of ROXY Snow Pants
90% of ROXY helmets are in eco-conscious fabrication process.
New sustainable goggles offer grading, that means we increased the grading as per below:
XL: +1/2 size
XXL: new in! on selected styles
Helmets size grid reduction due to the fit system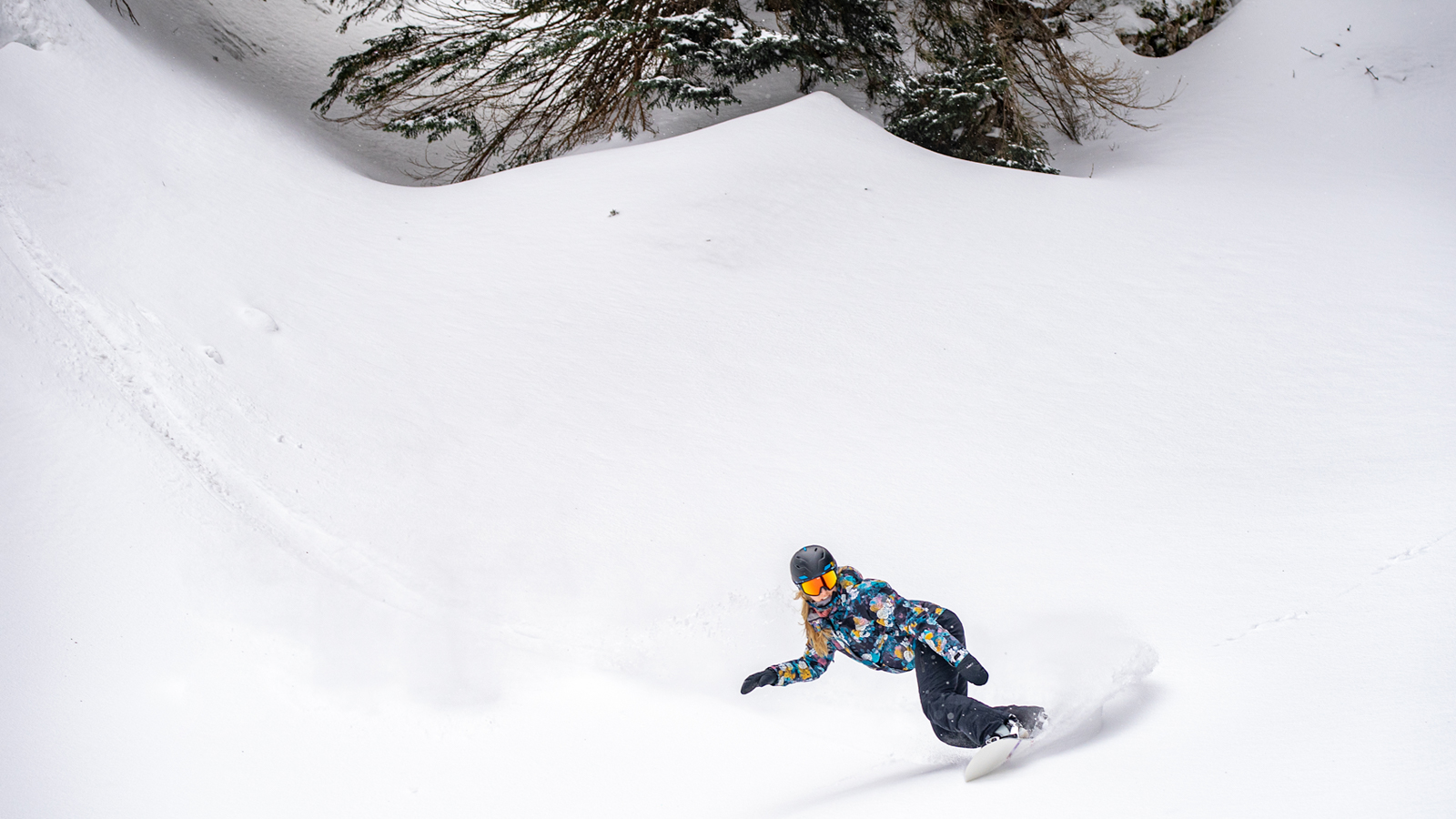 What new colours / prints are you bringing to the FW 21/22 collection?
For the ROXY life there are color blocked / stone blue, parchment, schoking pink and woodsmoke.
ROXY x Rowley are unic prints/patterns and are fresh prints.
Any *NEW* technical stories with regards to fabrics and materials?
WATER-PROOFING: Dry-flight / Gore-text
WARMTH: Warmflight / Primaloft
Unique to Roxy is the Roxy Warmlink, which is an award-winning controllable heating panel integrated in select ROXY jackets to ensure optimal warmth & comfort.
The Hydrosmart technology is an organic, eco-certified skincare encapsulated in ROXY's fabrics to care for your skin in the harshest of conditions. (jackets collars, neck warmers, technical gloves & mitts, chin guard & pocket lining of cold weather jackets, knits collars, knit mittens)
What are the three most important products in your FW 21/22 range? Why? Please tell us about them.
The most important products are the warmlink with the Deltine jacket, which is more urban than last year and Ellie jacket as an everyday jacket.
Roxy life is Ravine jacket with commercial shape, that is modern color blocked and has a Outsider bib pant
The Peack Chic is a Ski chic softshell + Ski chic bib with kinny shape. The ROXY x Rowley is a multicolour long jacket.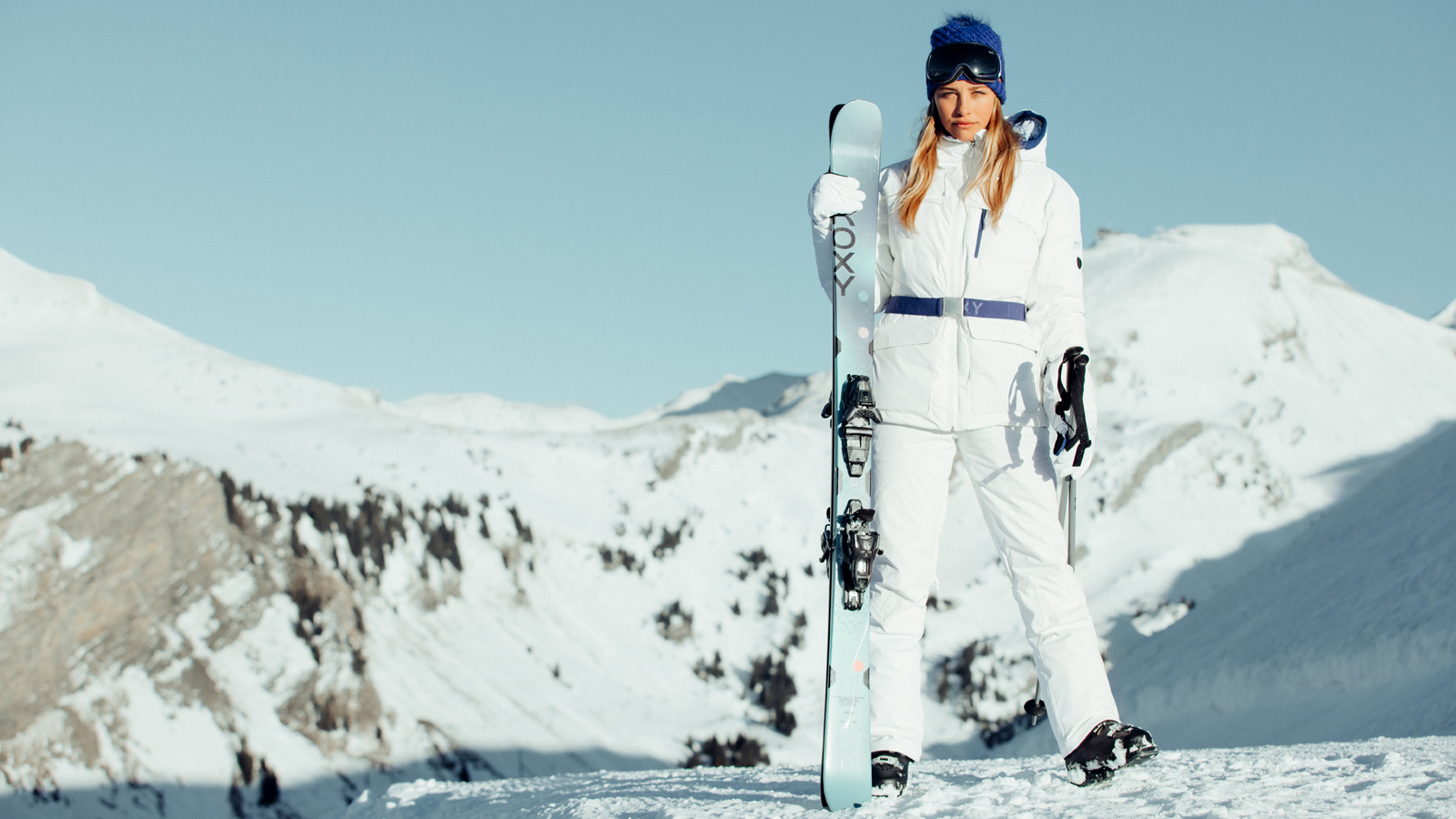 What are your top marketing stories for FW 21/22? This will help us to put some focus in the right place.
The top marketing stories are firstly, the brand campaign: On the mountain then the Collaboration: ROXY x Rowley with unique prints and ,lastly, the Collection: Warmlink / ROXY life (vintage inspired threads, colour blocked, slouchy, sporty and cool) / Peak Chic.