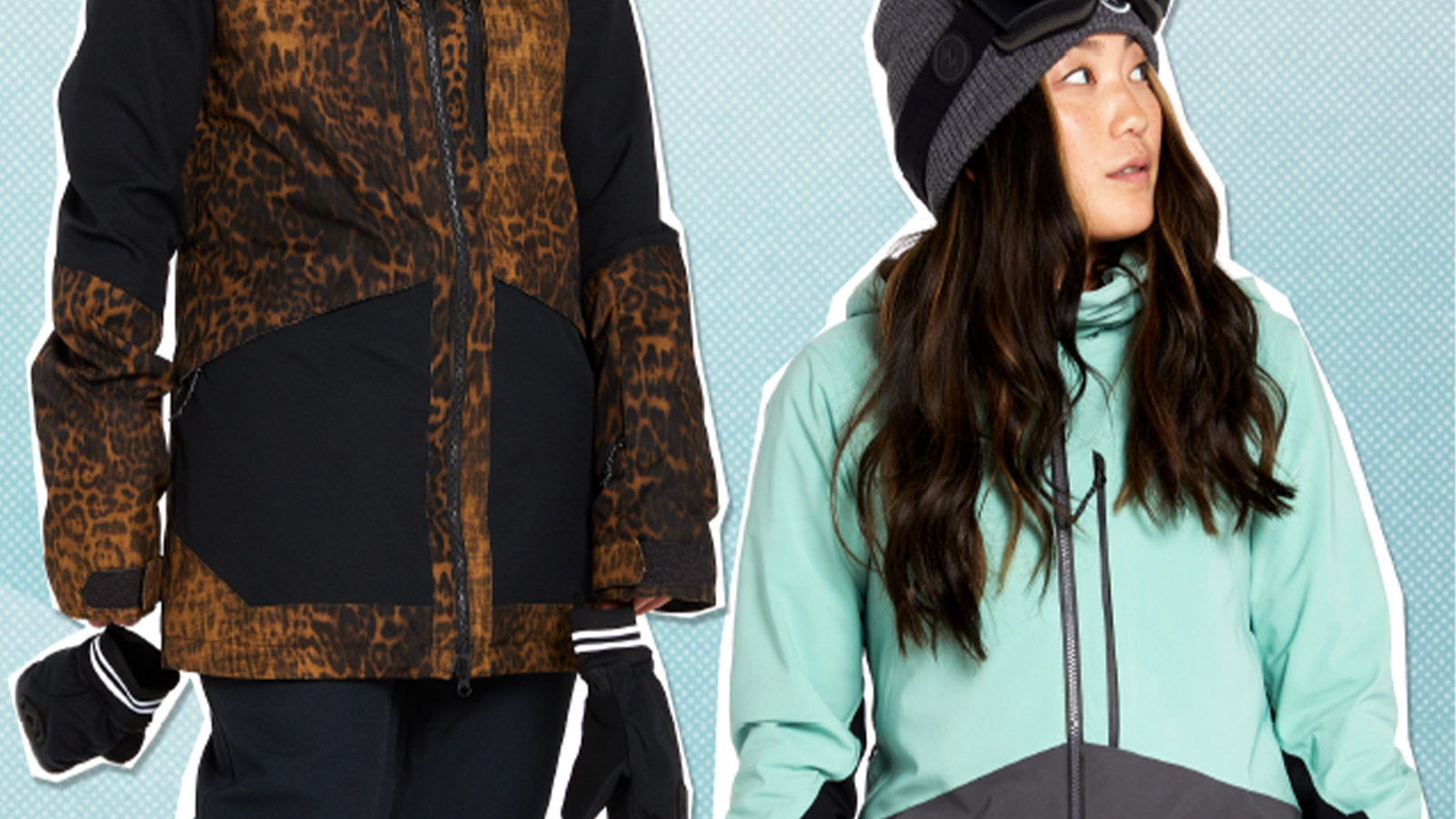 VOLCOM Women's Outerwear 21/22 Preview
Retail Buyers Guide: Women's Outerwear 21/22 Retail Buyer's Guide
Brand: Volcom
Interviewee: Melanie Foulon, Sales Representative Volcom Snow
What is the overall theme behind your FW 21/22 outerwear range? From which big trends do you take your inspiration?
First Big news is our partnership with the Olympic US team in 2022. Our campaign is moving from "True to this" to "stay home for this" during the first lockdown, now the message is simply "For this" I highly recommend watching our new video campaign : https://www.youtube.com/watch?v=c6MjJY0XWlc&t=11s.
Volcom continues to stay true to Snowboarding and to invest in snowboarding despite difficulties due to covid-19. This line is built to perform with style and functionality both on and off the slopes with sobriety, innovation, comfort, and technicality across our entire range.
This year we go further in urban styles inspired from the 90's with, among others, the new "Hailey jkt" choice of team Rider Hailey Langland and we also upgrade our top range named "Guide Proven Technology" or GPT, with some specific Backcountry styles like the "VS stretch Gore jkt + VS 3L stretch Gore Bib Overall", number one choice of our amazing team rider Elena Hight.
We also continue our journey towards increased sustainability with what we call our "ECO TRUE Program", using Repreve fibers from recycled plastic bottles, as well as PFC free Gore Tex layers.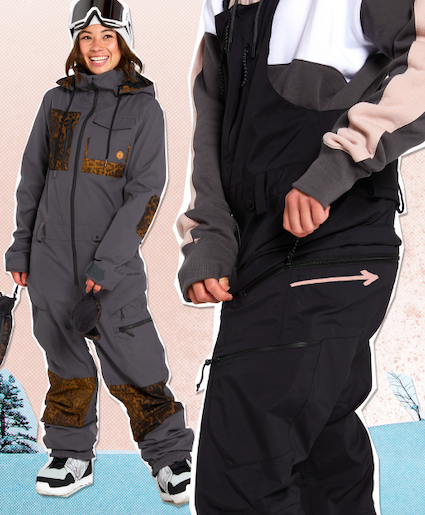 What new fits / silhouettes are coming out in FW 21/22? What pant and jacket styles are most important in your range?
As I said, new fits added to the range are inspired by the 90's: On the Hailey jkt (shorter, wider, removable hoods and colour-blocking) and pants we have a new fit on the Hotlapper pant with an Elastic ankle finish that looks like a jogger.
A super new style is  the "ROMY SNOW SUIT" with the amazing feature from our bibs : the DROP SEAT ZIPPER  and I will ride this one for sure.
What new colours / prints are you bringing to the FW 21/22 collection?
New Colors are Glacier Blue, Mint and Resin gold. New Prints will be Blue Tie-Dye, White Tiger, Acid Blk and Merlot.
Any *NEW* technical stories with regards to fabrics and materials?
Not new, but we continue our ECOTRUE program and our Proprietary features ZIP-TECH , FACE-Tech, TDS for Thermal defense System.
What are the three most important products in your FW 21/22 range? Why? Please tell us about them.
The most iconic and important jkt for us are the most versatile ones, the "IRIS 3-in1 Gore-Tex jkt" and the "VAULT 4-in-1 jkt", because you look amazing in it! They have the best prints and colours on the market! They are super versatile for great value for money! No competitors are offering this.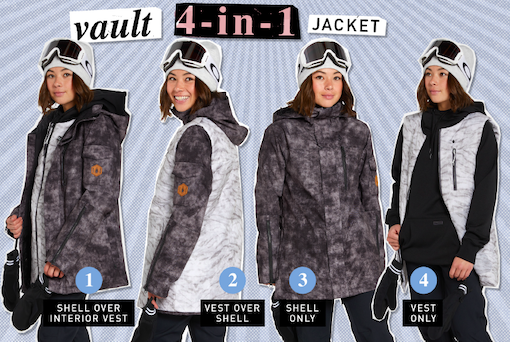 Any trends that your brand is moving away from?
Not technical enough products that ruin your day, not even in our entry range! No compromise.
What are your top marketing stories for FW 21/22? This will help us to put some focus in the right place.
First the OLYMPICS with US Snowboard Team. The ELENA HIGHT backcountry movies and stories. The 3 in 1 & 4 in 1 stories and the 3D Stretch program. 
Please provide an overview of how 2021/22 is shaping up for your brand. Has COVID-19 affected your line? If so, please explain the changes you have made, and how you came to these decisions.
Volcom continue to stay true to snowboarding and keeps investing in snowboarding, despite covid-19 difficulties. We did produce the current line entirely and we delivered it earlier than ever, the 21-22 line is not smaller, today we are ready to welcome you in our showrooms with all samples presented.