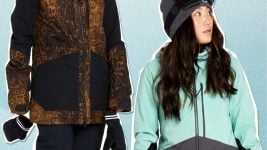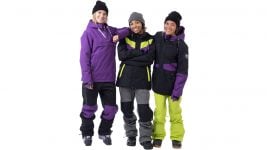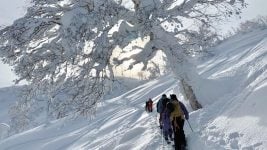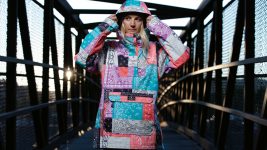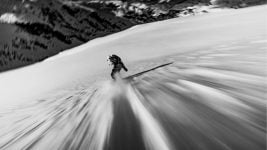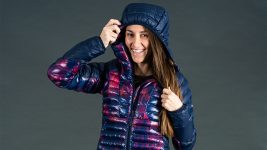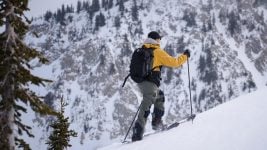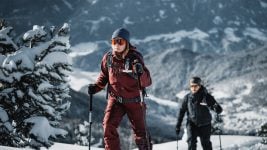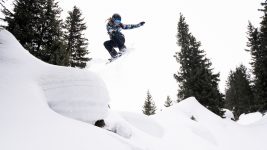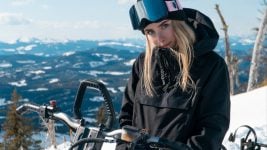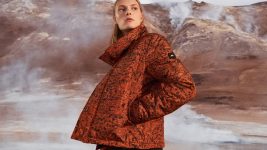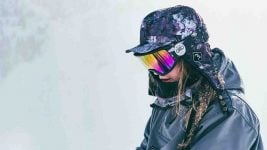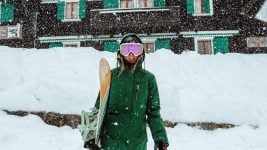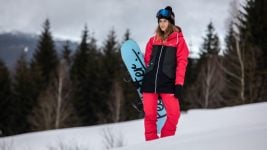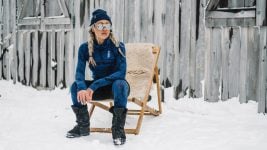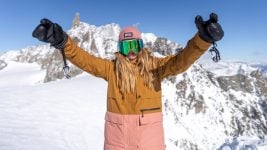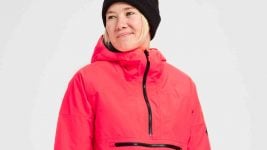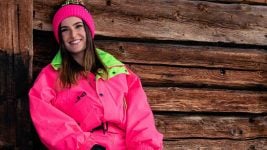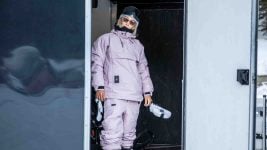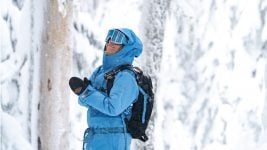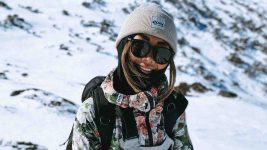 Women's Outerwear 21/22 Retail Buyer's Guide
As women's participation in snowsports increases so does the variety of female-specific outerwear options available. From high-end technical products to mainstream price-point options, the growth of the sport is providing females with the right equipment that they need to shred hard on the slopes. But how has COVID-19 impacted the womenswear market in snow and what trends are emerging next season? Ruth Cutts explores how the market's looking for FW21/22. 
Key Trends 
A trend that has been in flux for a number of years since brands realised that not all women wanted tight-fitting, ultra-feminine pants and jackets, and which doesn't show signs of stopping, is the trend for urban-inspired aesthetic. As Brethren Co-Founder Aisling Kyte explains, "we actively decided to not run separate lines for our male and female followers. The cut and style of clothing is completely unisex, and we hope this reflects throughout our catalogues." Many women continue to seek out outerwear that mirrors the men's lines, with a sporty vibe and a silhouette that allows for a full range of movement on the mountain but that is equally as suitable to wear in the streets. 
Many a post-COVID consumer will be looking to invest in outerwear that is adaptable by design and for FW21/22 this is manifesting itself in the introduction of a number of crossover products. Columbia, for example, are bringing longer parkas and anorak styles, as are Horsefeathers with the inclusion of their long parka style Pola jacket and sporty mid-length Derin anorak. ThirtyTwo's Ava Jacket takes distinctive cues from classic vintage mountain parkas available in a block colourway or a stylish camo print, and ColourWear, similarly, are introducing their Cake 2.0 Jackorackin FW21/22 which has the look of an anorak, and their Track parka is being brought back to the collection which features white trims and other stylish details to make it the perfect versatile jacket for riding or city walk. 
Roxy's Deltine jacket has been given more of an urban edge, Rojo's Bailey pop-over jacket is a great trans-seasonal multi-functional jacket, L1's Freya jacket features the stylings of a traditional parka, DC's Liberate jacket is the perfect blend of on-the-town style and on-the-mountain performance, Kari Traa's Agnes jacket features a longer and looser silhouette with an adjustable waistline for a distinctly urban look on the slopes, and Burton's news Amora collection (built with European Designer Heida Birgisdottir) includes an insulated and waterproof technical parka so there's no need to choose style over function, not when you can have both. 
Many brands are bringing mainstream fabrics into their collections as well, such as Protest's Cissot winter jacket which has been made from functional corduroy. The brand is looking to create clothing that you can wear for a city stroll, your favourite woodland hike or a session on the mountain. "It's not just because we want to create clothing that truly helps you get there, we're inspired by the idea that if one garment can have many purposes, then we'll need less, and use what we have more", explains Head of Womenswear Design Ine Wouters. O'Neill, similarly, are introducing their Lolite jacket, which features a luxurious corduroy fabric and is the warmest jacket in the whole of their women's collection.
Technical Gear 
The increasing interest in backcountry riding (participation figures have shown an upward trend for a number of years as snowboarders try and escape the on-piste crowds and push their riding abilities further, only heightened by COVID), means that the need for brands to sell high-end technical gear that provides effective protection against the cold and the wet is paramount. 
"Despite the pandemic, consumers are looking for continuity and freshness" explains Picture's CEO Julien Durant and the brand's new women's MT Xpore jacket for FW21/22 is just that. Providing excellent all-weather protection in a softer and more breathable product, Xpore's nano-porous membrane technology provides targeted breathability for a high-intensity ride during the most extreme of winter expeditions. The new Xpore nano-porous sustainable membrane is made with recyclable polyolefin and coated with a PFC-free and solvent-free DWR treatment.
FW's women's Manifest Tour 3L jacket and bib are new to the line-up in 21/22. 100% seam-sealed, the jacket is created from high-quality, waterproof, stretch fabric, which has been cut precisely to avoid excess weight. The bib pants are constructed from a lightweight, stretchy, 3-layer fabric and have been cut for ergonomic efficiency. Both items feature a silhouette which was coveted by splitboarders and backcountry enthusiasts when it was first launched in the men's collection for 20/21. FW have taken the concepts and fabrics from the men's model and cut them for women to ensure that every trip to the backcountry is as outstanding as it should be. 
Columbia's Black Dot Powder Keg jacket and pants feature their innovative Omni-Heat™ Black Dot Technology (initially introduced in 20/21). It's the industry's first external thermal shield built to protect the wearer from the cold. Specially designed black dots trap warmth and capture solar heat from the outside in, trapping the heat to retain more warmth. These dots are focused on the main areas that you generate heat such as your core and upper legs and arms to help keep you warmer whilst you're outside and active.
Burton's Pillowline anorak provides the necessary reliable storm coverage and all-day utility to keep the wearer warmer, drier, and riding for longer; thanks to the 2L GORE-TEX with bluesign® approved, 60gr ThermacoreECO insulation. The anorak also features lots of handy pockets (interior mesh dump pockets, zippered hand-warmer pockets, zippered kangaroo pocket, and zippered sleeve pass pocket), for easy-access to equipment pieces. 
Silhouettes & Fit 
More than ever the need to cater for different body types and personal styles is essential, so brands that offer a diverse selection of silhouettes within their jackets and pants will prove popular. 
L1's standout new silhouettes for 21/22 are the Snowblind and Lovecat collections which feature their most relaxed / oversized fits in the line paired with a contemporary interpretation of 90s snowboarding. New for this season they're also introducing the Quin pant, a relaxed technical interpretation of a classic chino silhouette built to pair perfectly with their aforementioned technical parka jacket (Freya).  
Brethren continue their legacy of unisex fits, ensuring that each new garment is tested on both men and women to ensure the cuts are as reflective of this as possible. And new fits for Nikita include the 'modern jacket' fit; a little wider through the body than the classic fit, the 'relaxed long' fit; their take on the boyfriend fit featuring a dropped shoulder for a baggier feel, and their 'loose fit' pant; a straight legged pant that provides ample room for all-day shredding. 
Volcom are looking to urban styles inspired from the 90s with, among others, their new Hailey jacket (choice of team rider Hailey Langland). It's a shorter and wider silhouette with a removable hood and colour-blocking design. When it comes to their pants, Volcom have a new fit with the Hotlapper pant which features an elasticated ankle finish to mimic sportswear joggers.
For retro snow brand Elho, they're benefitting from the nice coincidence that 'comfy' styles combining the past with the trends of today are proving popular. Oversized sweatshirts with soft brushed fabric and eye-catching colour blocks were worn in the past for a super cosy and warm feel on the slopes and, for 21/22, Elho are introducing products that not only pay homage to these designs but also feature contemporary fabrics for effective warmth on the mountains. 
Picture are showcasing new fits in their women's collection, with a range that is dedicated to more athletic frames to meet the Nordic, Scandinavian and North America markets, with the Latin fits now sitting very close to the body.
Print & Design 
When it comes to colour palettes, the approach for many brands is similar to what has been successful in seasons past; strong neutral tones throughout the majority of the range with bright accents included as a point of difference. 
Desert rose and red clay are the standout colours for 686; it's stone blue, parchment, woodsmoke and shocking pink for Roxy; glacier blue and resin gold for Volcom; limeade, purple, a rich green, and a subtle slate blue for Nikita; nostalgic 90s retro brights combined with rich burgundies for Burton and autumnal hues fixed with bright contrasts for Picture. 
Traditionally feminine infused palettes are key for brands such as Kari Traa who are introducing three main colour themes in their 21/22 range; firstly their 'trendy traditional' palette which features a marine dark blue with fiery flame red, denim blue and peachy pink, secondly a 'pastel harmony' theme with a light green combined with pastel pink, dark grey and a neon yellow for a fun pop contrast, and thirdly their 'modern chic' theme, with olive green, burgundy red and dark raspberry combined with mango orange and 'oh so girly' pink. 
Black Diamond have included new colours such as dark patina, a kind of bright aquamarine, persimmon and grenadine, alongside their popular pastel colours styles as well. 
When it comes to prints many brands are looking to the outdoors for inspiration. Burton's Waveless collection features a print inspired by Icelandic landscapes, Rojo are showcasing a snowscape print; a photographic pastel and icy water colours matched with tonal blues alongside two other floral prints, and Protest are featuring a unique Japanese spirit on a topographic map background alongside a vintage floral print.  
Other brands have chosen to go bold with their prints with O'Neill, Nikita and DC all featuring animal prints in their collections, Volcom, Kari Traa, ColourWear and Nikita are going back to the 90s with their tie dye patterns, as are L1 with their grid check print. ColourWear and ThirtyTwo are bringing their camo prints and Protest are including a distinctive houndstooth, weave design. 
Oakley continue to work closely with their athletes during product development and team rider Jamie Anderson's collaboration was inspired by her love of mixing her favourite prints as well as incorporating blue in the colour palette. Her love of traditional Native American patterns mixed with cheetah print, has been developed into a chic pattern peppered in jackets, one-piece suits and hoodies for a feminine but chic look.
Sustainability 
As in the men's outerwear collections for FW21/22, sustainability plays a major role in the women's ranges as well.
Nikita are using a new Eco-Aquarius fabric made from recycled PET bottles which remain completely un-dyed to maintain the natural green hue from the green PET bottles. Volcom continue their journey towards increased sustainability with their 'ECO TRUE Program', using REPREVE fibres from recycled plastic bottles, as well as PFC free GORE-TEX layers. The entirety of O'Neill's range has been certified as 'O'Neill Blue' (a product is considered 'O'Neill Blue' when it is made from at least 40% recycled materials), and Kari Traa have introduced recycled polyester lining to all of their three-layer garments as well as the use of REPREVE fibres in their Voss Ski Jacket and Voss Ski pant. 
Roxy are looking after you as well as the planet with their Hydrosmart technology which features an organic, and eco-certified skincare formula within their collars, neck warmers, pocket linings, and chin guards to care for your skin even in the harshest of conditions. 
For Australia-based brand Rojo, they learnt pretty quickly how the COVID-19 lockdown would impact their supply chain and retail base in the southern hemisphere. "Whilst we could see the reports of summer sports and related outdoor products booming during the northern summer, we were experiencing a winter COVID-19 lockdown restricting snow resorts down south", explains Founder Jo Buckle. 
Out of this unknown situation the Rojo 21/22 range concept of 'Tread Lightly' and 'Positive Change' was formulated. In an acknowledgement to their 'Positive Change' philosophy of reducing their carbon footprint and environmental impact, the concept of 'Tread Lightly' ticked their goal of waste reduction in the fashion industry. 
Consequently, the brand has reviewed their supply chains, introduced new key recycled fabrics and yarns, and looked at a sustainable approach to the clothing 'loop' ensuring that all fabrics and trims meet, and where possible, exceed global sustainability practises.
Picture continue to focus on bio-sourcing (moving away from fossil fuels to look for cleaner materials with a lower carbon footprint) for next season, whilst continuing to work with Xpore on their membranes which are to be implemented in more women's products next season. The membrane will be integrated into the high-end stretch Expedition range, in the form of body mapping in the necklines, in order to improve the breathability of the products.
Baselayers 
Regulating your body temperature on the slopes is the key difference between an all-day session and an early, soggy lift down to the resort. Once a potential oversight for many, effective baselayers are now considered an integral part of any snowboarder's outerwear arsenal. 
Baselayer brand Eivy are not only bringing the goods in terms of performance with their entire range being made of GRS® certified recycled post-consumer waste fabric and their ribbed fabric featuring moisture wicking 4-way stretch and UPF50+ properties, but they're also proving that baselayers don't have to be boring with cheetah prints, dark florals, hockey shirt inspired designs and bold retro colour-blocking adorning their range. 
Mons Royale will continue their use of Merino wool and wool blends across their entire line, but this time with the inclusion of their Cascade series in which they introduce their Merino Flex technology. Bringing together all the warmth of Merino alongside effective 4-way stretch fabric. When it comes to colours, they're keep it neutral with rich, earthy tones, and have added pop colours and all over prints as a point of difference.
Rojo's FW21/22 range of baselayers are all made from 92% recycled poly spandex and feature prints that co-ordinate with the outerwear prints and colours from their most popular styles, and Picture's layering range features anti-odour, anti-UV and anti-bacterial treatments for all-day freshness. 
Horsefeathers continue to push their successful Mirra top and pants within their baselayer offering. Made from stretchy and lightweight fabric with Silverplus antibacterial and odour protection, they feature flat seams and are made from quick-drying and highly breathable Bluesign approved fabric. 
Black Diamond's baselayer range is designed with innovative technologies, such as the Nuyarn, which produces 35% stretcher and loftier fabric while making it dry 5x faster, thanks to its special spun, and BD Solution Wool, which is responsibly sourced wool, certified non-mulesed merino wool. 
Kari Traa' are introducing the WASTELAYER in FW21/22 in which they will use any wastage from their heritage Rose baselayer design, which is gathered from the cutting process and shredded back into fibres. Combined with lyocell Re-Fibra (based on cotton scraps and wood) it becomes the WASTELAYER. 
W RAW is FW's merino baselayer collection for women. The collection includes a lightweight merino three-quarter tight, crewneck and a midweight jogger all made from naturally technical merino wool. FW's classically understated aesthetic shines through and all products are featured in black merino with minimalist logos.