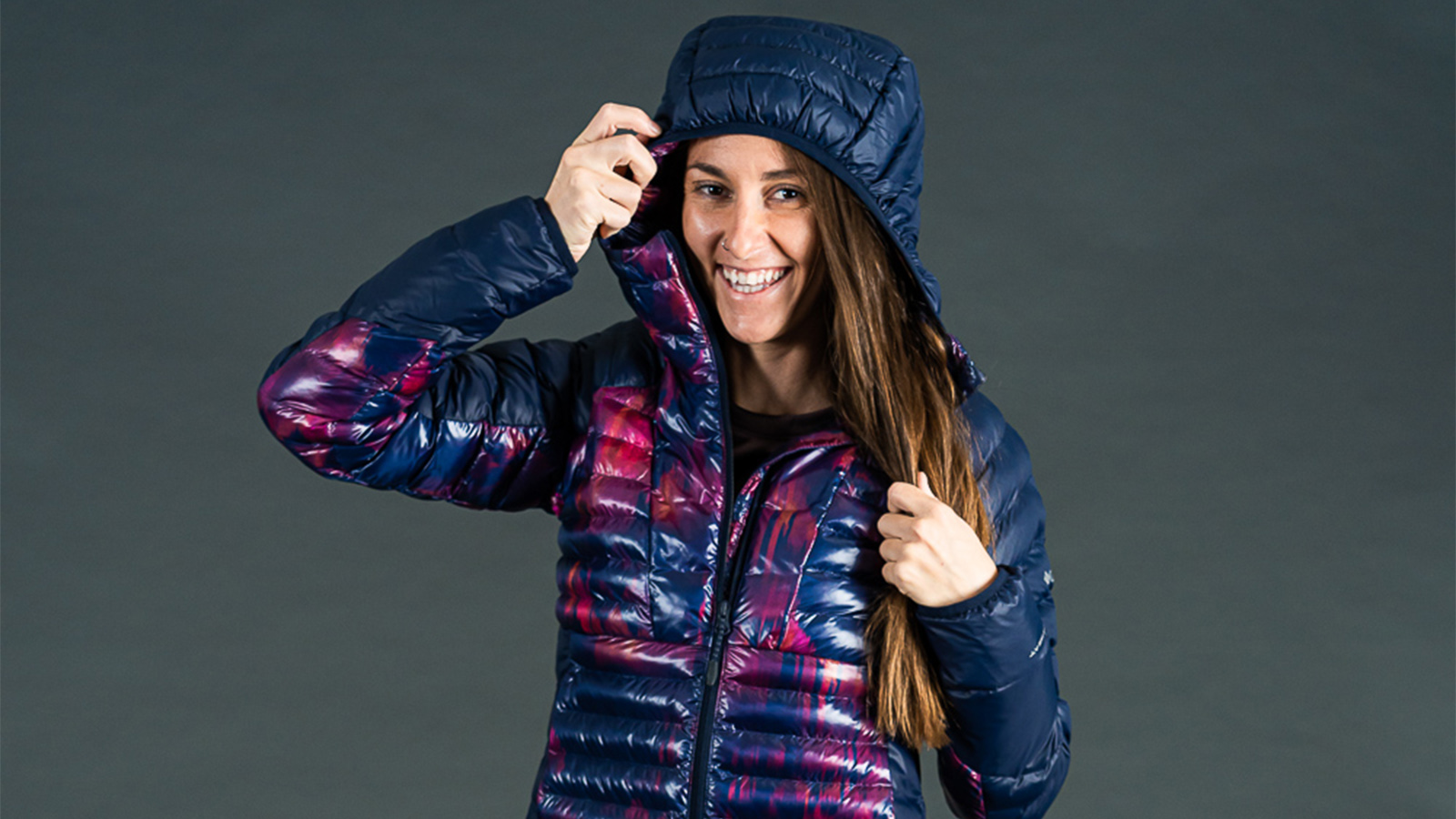 Columbia 21/22 Women's Outerwear Preview
Retail Buyers Guide: Women's Outerwear 21/22 Retail Buyer's Guide
Brand: Columbia
Interviewee: Cilia Keser, Women's Europe APP Merchandiser
What is the overall theme behind your FW 21/22 outerwear range? From which big trends do you take your inspiration?
The overarching theme of our Outerwear this season is based around our new technology of Omni-Heat Infinity. This celebrates our Omni-Heat Reflective technology while elevating it with a different look (gold colour) and better performance – check here
In terms of trends, we see that different shapes are having a moment in Outerwear in general. From cropped shapes to extra-long parkas, that we represent really well in our extended puffer range (Pike Lake family for example). In terms of colours, Neutrals are very important this season, with the tonal beiges, mixed with blacks & navies being much at the forefront.
What new fits / silhouettes are coming out in FW 21/22? What pant and jacket styles are most important in your range?
We have many new silhouettes coming out in F21 in OW, with focus on the shapes mentioned above in puffers. We are expanding our Pike Lake and Puffect families. Also on the trail, we have some very interesting new pieces as the Labyrinth Loop family. This synthetic puffer family has a matte & shiny technical look while bringing reassurance and good-look to that modern female trail adventurer. Furthermore, as most of our new insulated styles in the line, it has recycled insulation. At the same time, we also focus on offering a wide variety in Wintersports, with longer parkas as Mount Bindo, and anorak styles such as Dust on Crust. We also have a new Bird Mountain silhouette embracing feminine cut lines. In terms of more technical pieces, we are offering a new Black Dot Powder Keg jacket that is paired with our Powder Keg ski pant. This jacket has the design of our successful Titanium Powder Keg jacket but with the technology of Black Dot, we introduced in F20. The Omni-Heat Black Dot Technology introduced in Fall20 complements the Omni-Heat Story and the black dots which are visible on the outside of the jackets act as solar heat magnets, like the solar panels. Check our website for more explanation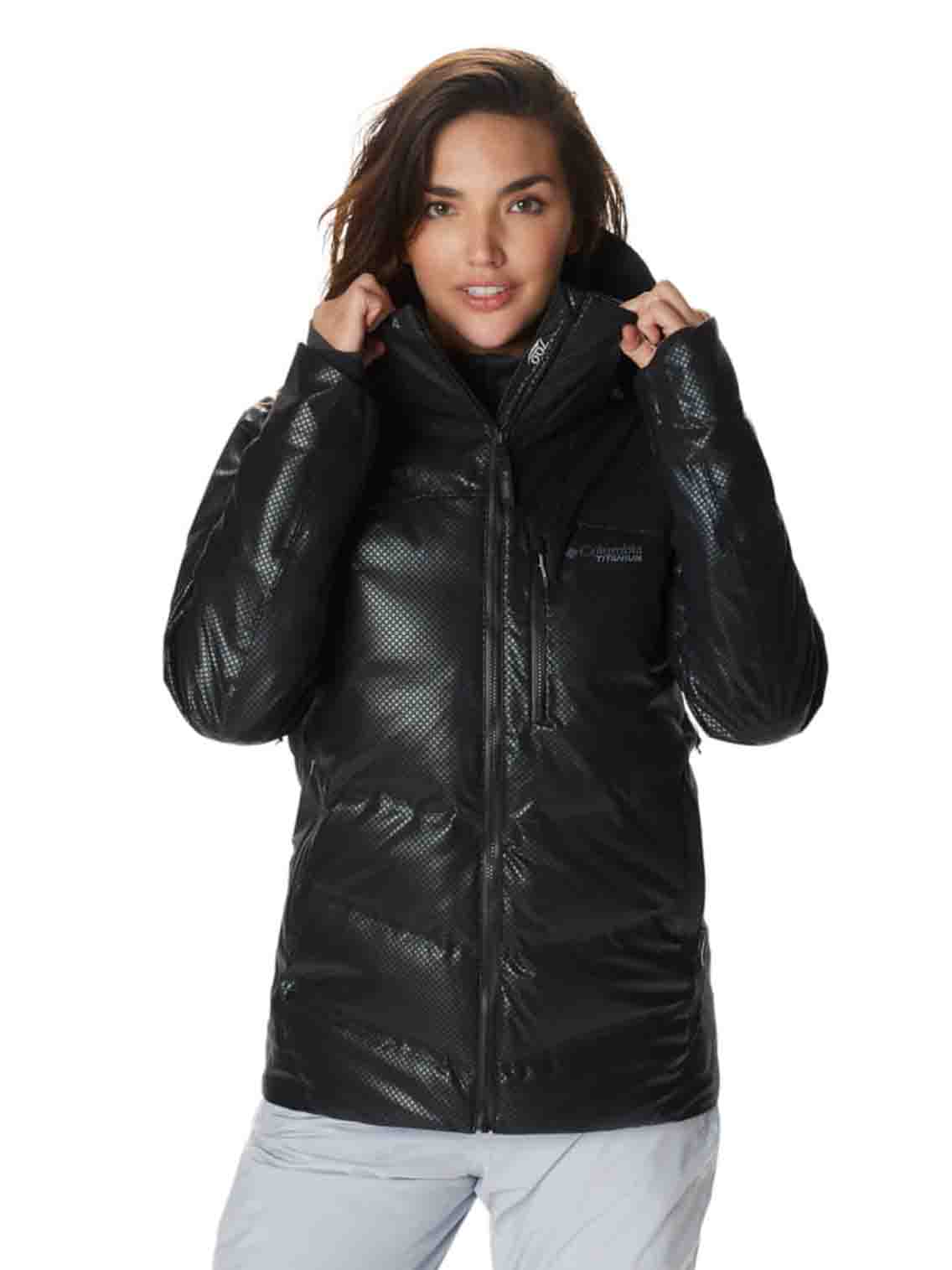 What new colours / prints are you bringing to the FW 21/22 collection?
Colour-wise, we focus on the neutral colourways we see trending in the marketplace, both from an urban standpoint and on the trail. While bold colours are still widely represented, in the traditional blues and reds, we are offering a larger part of neutrals & cargo inspired colours. Therefore, we venture with the beiges and kakis, giving it a more fashionable look, with interesting colour-blocks and refreshing takes on the colour combinations, Concerning prints, we have some interesting new prints in Wintersports, with a mountain-inspired graphic, and a light dye print in Women's. On the sportswear side, we also dabble in Aztec-like prints, both in tonal versions and louder.
Any *NEW* technical stories with regards to fabrics and materials?
The main story for us will be around our Omni Heat Infinity lining technology. 10 years ago, Columbia launched it's Omni heat Reflective technology. The idea is to reflect the consumer body heat to increase warmth. With Omni Heat Infinity we are creating a warmer product by increasing the reflecting surface from 30% to 50%. We are using Gold aspect as it's a very well-known reflective material used for instance in aerospace or also on the emergency blanket. Check the tech sheet here
What are the three most important products in your FW 21/22 range? Why? Please tell us about them.
It's difficult to choose the most important products in the line, but we do have some products that will be more highlighted than others, One is for example the Glacial View Jacket in Wintersports. One reason for this is that it will have the Omni-Heat Infinity technology in the product. Furthermore, the jacket has a very sporty look with feminine colourways, Secondly, we would have the Labyrinth Loop family I talk about in answer 2. And last but not least, I would mention some Sportswear pieces. We all see the Athleisure trend as being pulled into the Outdoor. Our new Weekend Adventure family (a legging and a cropped long sleeve) brings that trend and interprets it in our Columbia Way. The pieces have a very feminine look with versatility at the heart of usage. Besides the shapes being very attractive and cosy, the winner aspect of it is the touch. The fabric is peachy-soft and very buttery. Also, we have some iterations with the Aztec prints we were talking about above.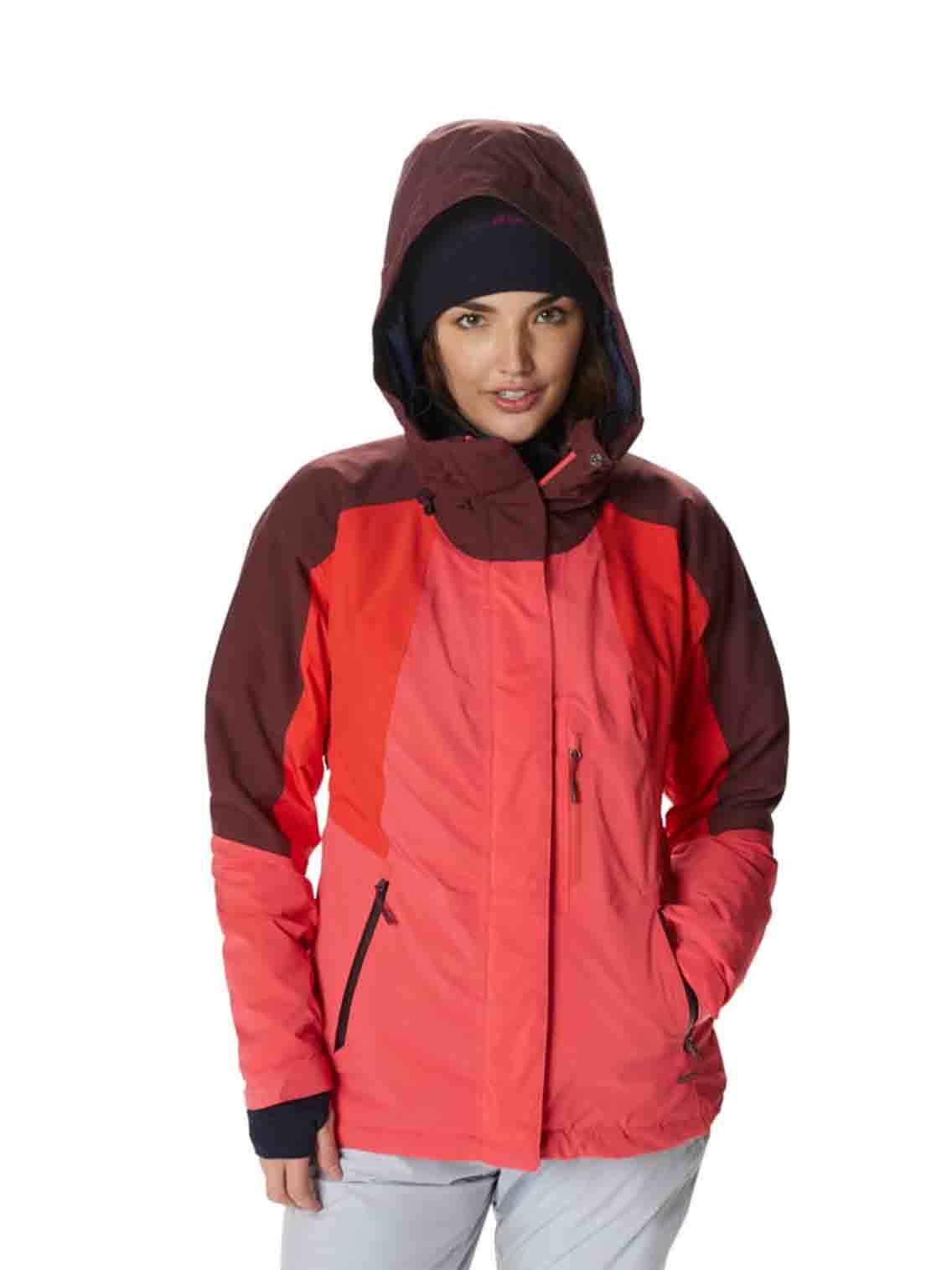 What are your top marketing stories for FW 21/22? This will help us to put some focus in the right place.
We have 1: Omni Heat Infinity which will support the Warm Smarter Campain. This will support the 3 seasonal stories. In the city / On the trail / On the Mountain
Please provide an overview of how 2021/22 is shaping up for your brand. Has COVID-19 affected your line? If so, please explain the changes you have made, and how you came to these decisions.
In extremely challenging times we really wanted to continue to move the brand forward.
We are luckily in one of the few industries who was put under the spotlight because of the pandemic as the outdoor was more or less the only activity which allows you to exercise & respect social distancing. We could not do otherwise than to come with an exciting collection and have a wow effect.
Rather than looking at the pandemic as a deal-breaker, we looked at it as a massive opportunity to bring new  & younger consumers to the table.
We have continued to expand the outdoor part of the collection targeting those urban active consumers eager to glamp, to seek for micro-adventures. We really worked hard to inject a lot of inspiring products in that range in Puffers, Sherpa fleeces, insulated jackets for all consumers wanted to have a piece of the outdoor with them any time, anywhere.