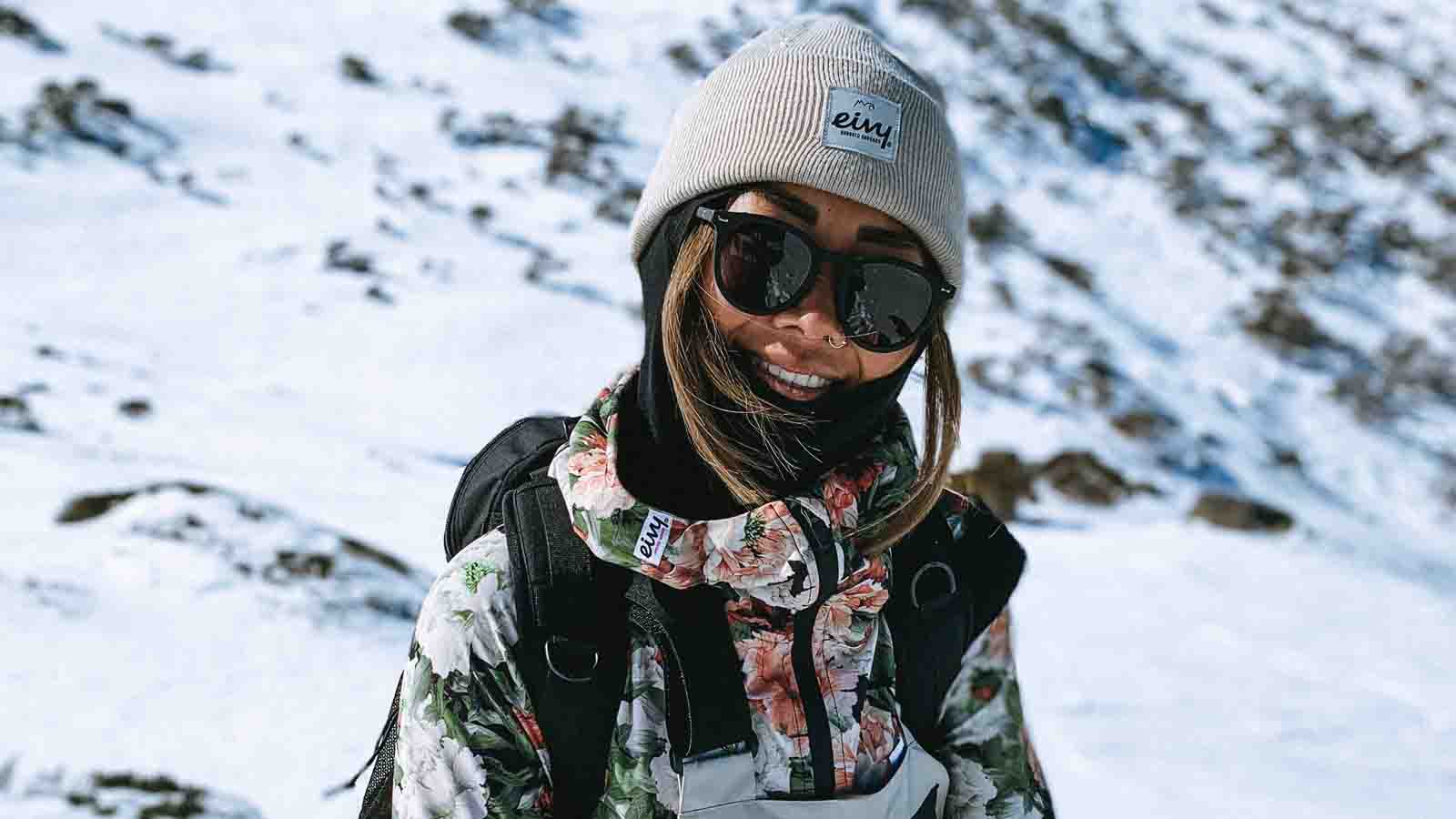 Eivy 21/22 Women's Outerwear Preview
Retail Buyers Guide: Women's Outerwear 21/22 Retail Buyer's Guide
Brand: Eivy
Interviewee: Martin Vister, CEO
What is the overall theme behind your FW 21/22 outerwear range? From which big trends do you take your inspiration?
We have been really into old rap videos and old college movies for colourways and colour blocking. We don't really look at trends or what's going on in the scene in general as have kind of carved out our niche since day one.

What new fits / silhouettes are coming out in FW 21/22? What pant and jacket styles are most important in your range?
We have added a couple of really fun shapes to our second layers, cropped and wide but still functional for riding, and have increased our numbers of Boyfriend Fit Base Layers, which is more baggy and straight cut.
What new colours / prints are you bringing to the FW 21/22 collection?
Our new prints are cheetah, a really dark floral and two colours blocked hockey shirt looking ones. One yellow / white / black and one Green / Offwhite / Purple.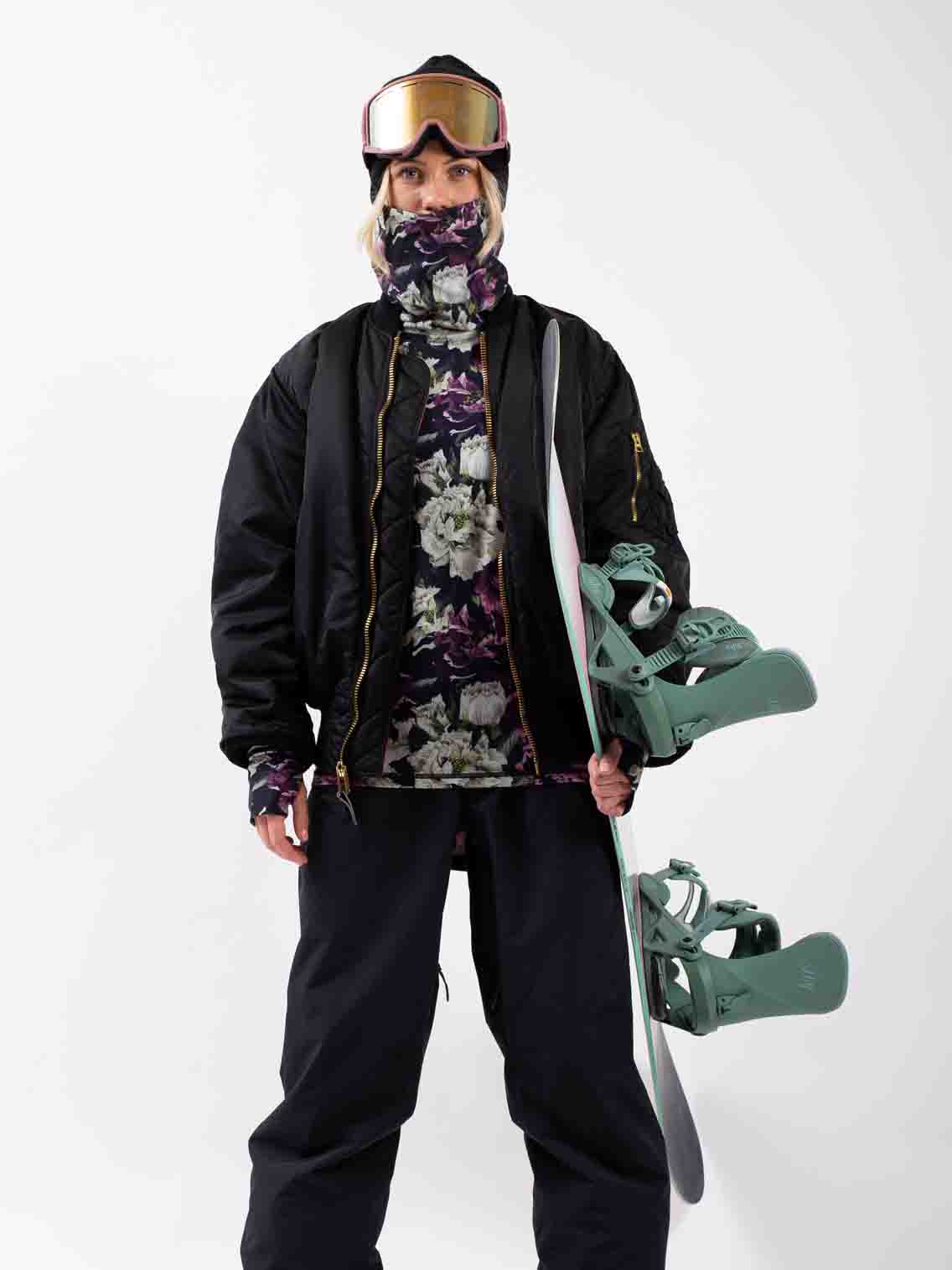 Any *NEW* technical stories with regards to fabrics and materials?
Yes, a whole new rib program of our base layers that combines a ribbed fashion-forward look with our moisture-wicking 4-way stretch UPF50+ properties.
Second and more important is that our whole range of Base Layers will be made of GRS® certified recycled post-consumer waste fabric.
What are the three most important products in your FW 21/22 range? Why? Please tell us about them.
Our Icecold Tops, they have been with us since we started, refined for every season to last as long as possible and be as multiFUNctional as possible. 2. Our Redwood Sherpa Jackets have been gaining traction outside of Sweden which is fun for us since it's based on a workwear garment called the suit of the north here in Sweden  3. Our fleece balaclavas called Mandy that you can wear over the helmet but adjustable enough to not flop around if you ride without one.
Any trends that your brand is moving away from?
Sales, short term goals and sacrificing ideals and visions for profit.
What are your top marketing stories for FW 21/22? This will help us to put some focus in the right place.
That our whole range is made of GRS@ Global Recycled Standard fabric and that our brand is started and owned by snowboarder Anna Vister.
What's your base layer strategy for FW 21/22? Please let us know your tech innovations, materials, colours and price points.
Please see above and tech innovations: Our focus is to fine-tune and develop our innovation, the multifunctional base layer with an integrated neck warmer. Focus the last couple of years have been on the fabric, it is now extremely moisture-wicking, fast-drying, 4-way stretch, UPF50+ UV blocking and really hard-wearing with a soft brushed inside. For price points, we are upper mid at 79 for a top and 59 for pants.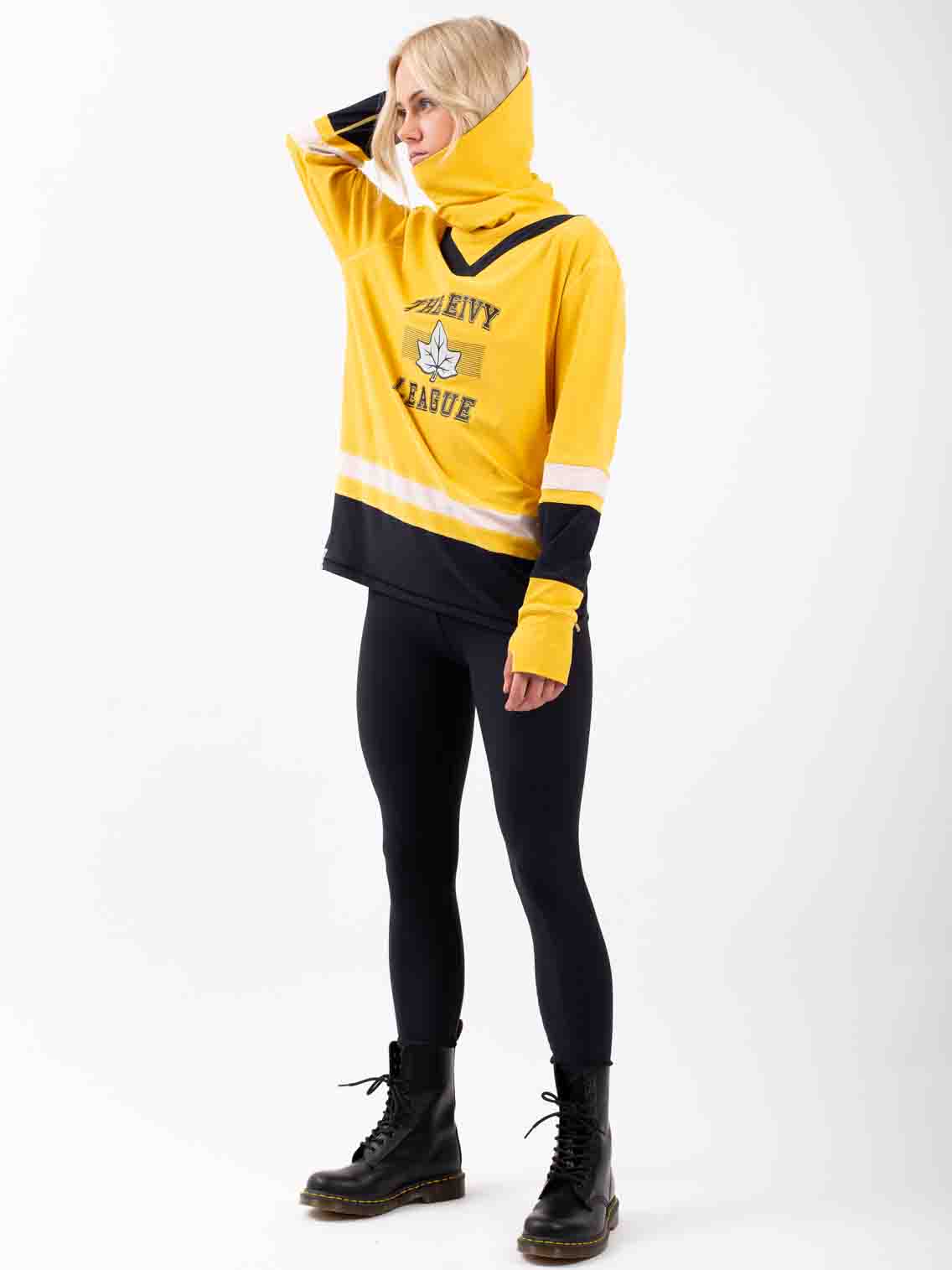 Please provide an overview of how 2021/22 is shaping up for your brand. Has COVID-19 affected your line? If so, please explain the changes you have made, and how you came to these decisions.
We have tried to up the number of carryovers a bit but that came shortly since we are switching to recycled poly for the Base Layers for next season  The season after that (22/23) will have more carryovers which will help retailers and distributors. So far we haven't been hit hard by COVID-19 as most of our retailers are reporting really good sell-through and our e-com is doing good, but the real test will be the selling period this winter for 21/22 preorders!