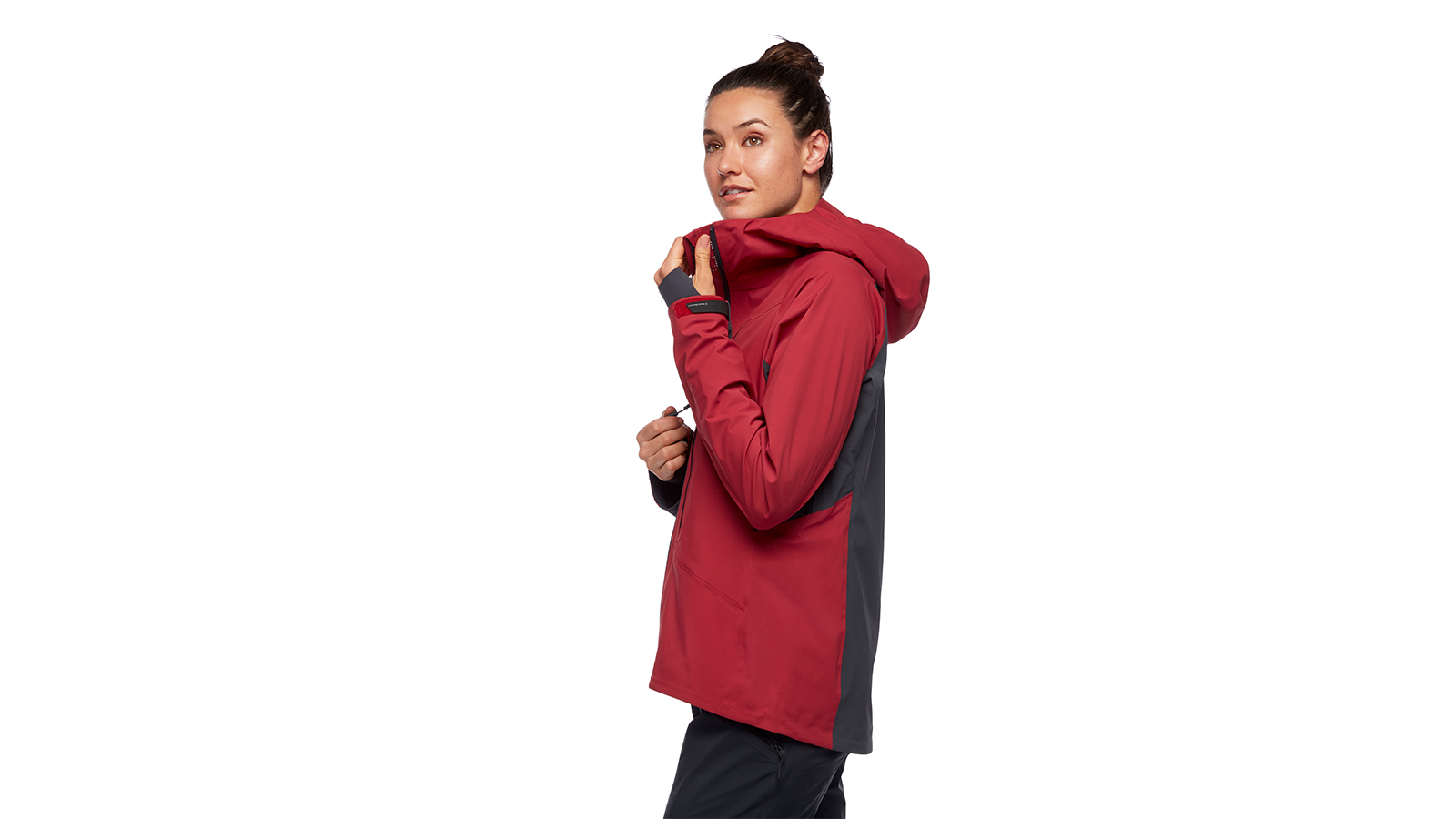 Black Diamond FW20/21 Women's Outerwear Preview
Retail Buyers Guide: Women's Outerwear FW20/21
Brand: Black Diamond
Interviewee: Christian Lehmann, Head of Marketing Europe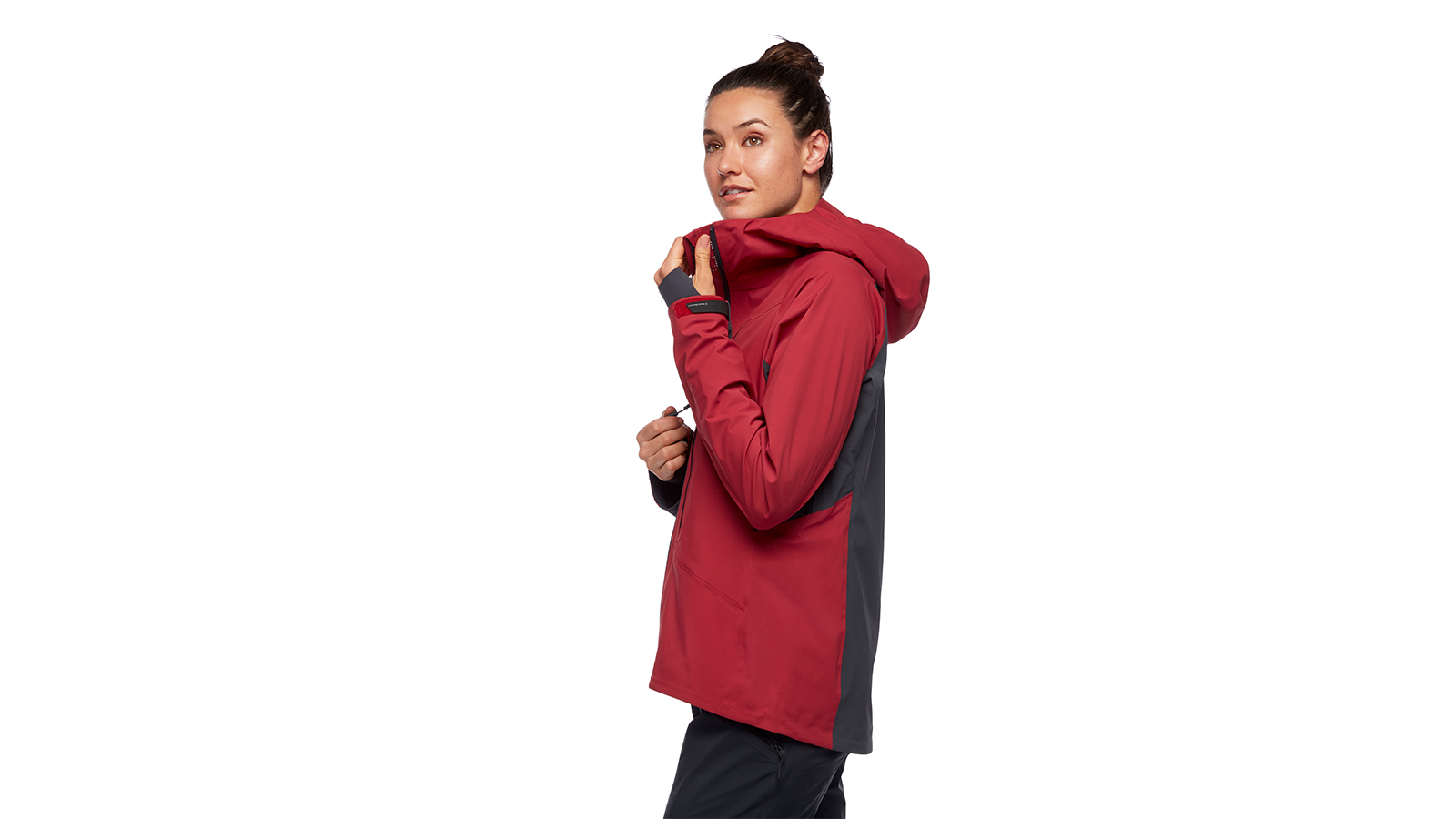 What's the overall theme behind next year's outerwear? From which big trends do you take your inspiration?
The outerwear collection is inspired by the sports we serve and the needs of hard-charging mountain athletes that look to us for comfort, safety, durability, and protection from the elements.
What new fits / silhouettes are coming next year? What pant and jacket styles are most important in your range?
The Fall/Winter 2020 collection launches various new styles from parkas to logowear to fleece hoodies. Depending on the piece the fit varies from on-body to looser styles for outerwear to grant space for layering and silhouettes that move with you. Highlight pieces include:
Dawn Patrol Jacket and Pants are new in F20 from Black Diamond. Focusing on back country use, these are hybridized waterproof breathable with double weave to give a great balance of protection and breathability/air permeability. The shell fabrics are also treated with GTT Empel to provide best in class water repellancy.
Our new fleece collection is built to be versatile and address the needs of the consumer both on-moutain and off. From hard face fleece with weather protection to lightweight, layerable thermal layers, we've worked to streamline layering systems for maximum comfort and compatibility.
In current and upcoming seasons, we are putting increased emphasis on women's specific fit and styling, meant to compliment women's bodies both in function and aesthetic.
What's new in colours / prints?
Black Diamond is staying true to our shades of colors and wants to ensure a certain consistency – not changing colors with every season. New styles include the colorways Sea Pine; Azurite; Anthracite and Storm Blue. Also color blocking will return in certain styles, adding variety and new combinations.
We will still see a strong range of Bordeaux and continuation of Mulberry styles particularly in top parts same as warm and full colors in the overall collection for Fall 2020.
Any *NEW* technical stories concering fabrics and materials?
Black Diamond is continuously broadening the selection of PFC-free DWR solutions among its outerwear collection. Originally launched several seasons ago, Black Diamond continues to move to PFC-free solutions. A major initiative is the use of GTT Empel Breathable Water Protection, a DWR which uses no water in its production and won't wash off. Empel is the new trademarked name. Previously this was called GTT Breathable Water protection. This technology is applied in the Dawn Patrol Hybrid Shell, Dawn Patrol Pants and Element Hoody.
New for 2020 is a cooperation with Global Recycled Standard GRS, which certifies that the recycled content of a material used in a BD product is verifiably and traceably recycled, ensuring the life cycle of materials. While this includes so far only selected products it is planned to extend this collection over time.
Another exciting technology is Nuyarn which is used in our Baselayer and Rythme Tee products. Nuyarn is a new wool yarn spinning method that increases the strength, performance and durability of the fabric.
What are the three most important products in next year's range? Why? Please tell us about them.
The F20 collection inhabits several key pieces we are proud to add to the line.
The Dawn Patrol Hybrid Jacket + Pants already pointed out above is a beautiful hybrid piece purpose built for backcountry use. It stands out through its combination of hybridizing waterproof breathable BD.dry technology and a double weave softshell fabric, providing both protection and stretch. The Dawn Patrol Hybrid incorporates a  PFC and palm oil free DWR. The Green Theme Technologies' Empel DWR uses no water in its production and is integrated on a fiber level – therefore will not wash off.
Black Diamond is really happy to bring back the beloved Coefficient Fleece Hoody which was forced out of the line due to fabric delivery issues for a couple of seasons (from Polartec). It is a slim fit midlayer with grid bac Polartec Powergrid fleece. Its face is nylon for durability while its back is polyester for softness/comfort. The piece offers great balance of warmth, weight and breathability.
Another highlight is the Element Hoody: a woven fleece jacket which also features the GTT Empel DWR, providing breathability, waterproofness and stretch. It can be used as jacket with great weather balancing warmth to have many great uses from back country touring, ice climbing and shoulder season climbing or serve as a midlayer.
The HighLine Stretch Pants will compliment the HighLine Stretch Shell which will be launched in Spring 2020 and received an Outstanding Outdoor Award. It is a great spring/fall outdoor pant which is a 3 layer BD.dry shell, featuring the sustainable Green Theme Technologies Empel DWR.
Any has-been trends that your brand is moving away from?
Black Diamond focuses in its product design less on trends than technical functionality. In the quest for quality and technical precision, Black Diamond strives to utilize the best materials and technologies possible. Therefore BD has been working intensely on expanding on green technologies and expanding the BD internal technologies such as BD.dry and PFC free solutions.
What are your top marketing stories for next season?
Black Diamond has a very unique and technical approach to Outerwear which can be summarized in two words:
Zero Distractions. Just as much as every piece in the line of BD is engineered and thoroughly thought through, apparel is part of our equipment and designed and engineered to let you focus on the activities, guaranteeing that the apparel will hold up.
Looking at over 100 new winter products we are launching, we are talking about a repositioning as winter brand. You will see Black Diamond moving heavily in the space of Backcountry Skiing and Snowboarding. In the freeride segment we position Black Diamond with the Freeride World Tour. For the touring segment you will see strong content and online marketing activities – and for the heritage and core segment of ski mountaineering we will surprise the community with amazing authentic stories.
BASE LAYER FOCUS
Do you do baselayers? What's happening here, what's your base layer strategy next year? Please let us know your tech innovations, materials, colours and pricepoints.
Black Diamond launched baselayers in fall/winter 2019 and will extend its line of baselayers in fall/winter 2020. This season we add ¼ zip pullover options to the line up. Produced from patented Nuyarn stretch merino wool, the fabric dries 5x faster than regular wool and is 35% stretchier, making it the ideal baselayers for every day missions.The styles are available in 2 colorways.
Our Solution 150 Merino Baselayer products are the following silhouettes: M's & W's
Crew
¼ zip
Full Length Bottom
¾ Length Bottom (Ski boot comfort / compatible)