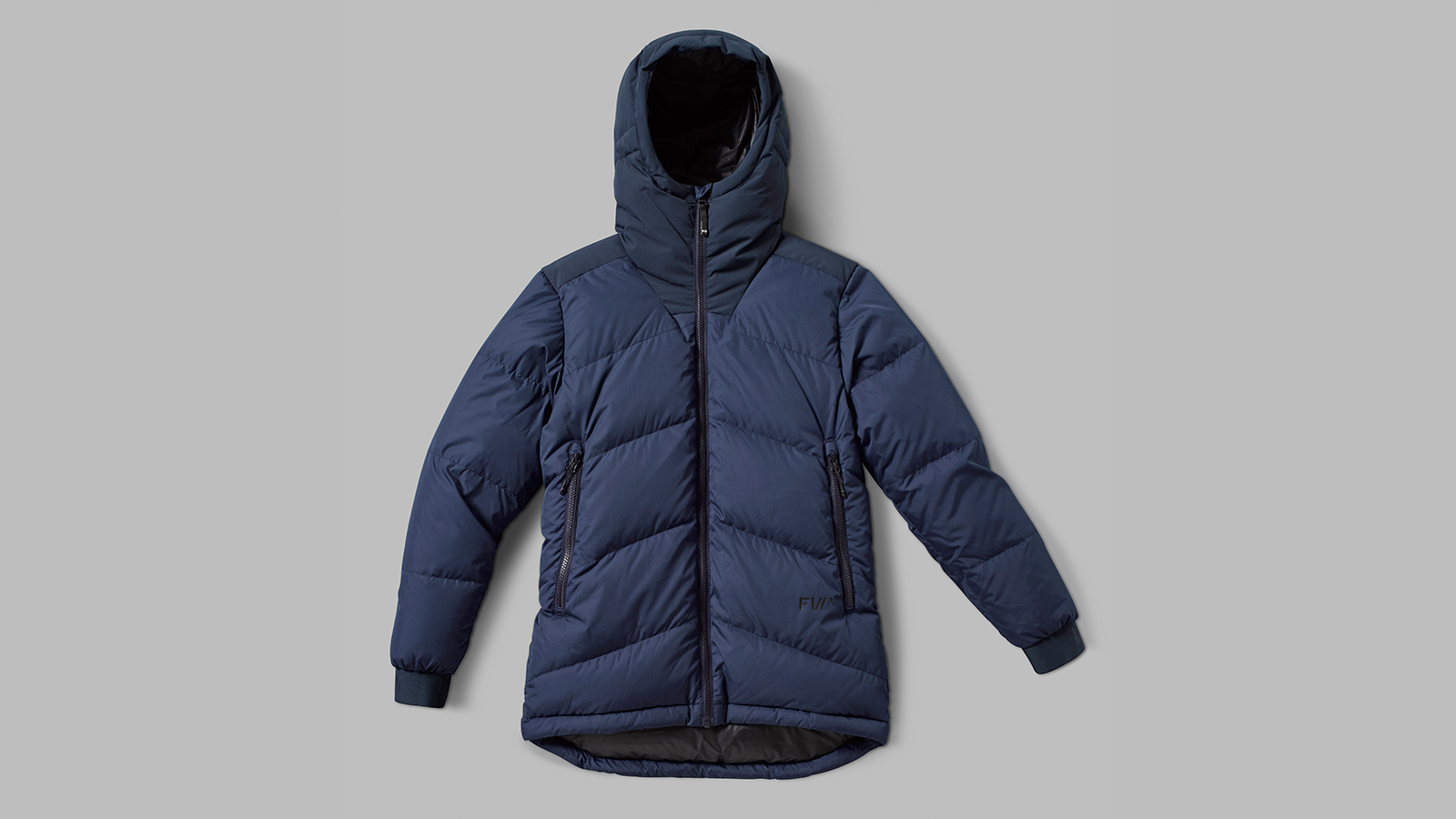 FW FW20/21 Women's Outerwear Preview
Retail Buyers Guide: Women's Outerwear FW20/21
Brand: FW
Interviewee: Anna Smoothy, Global Marketing Manager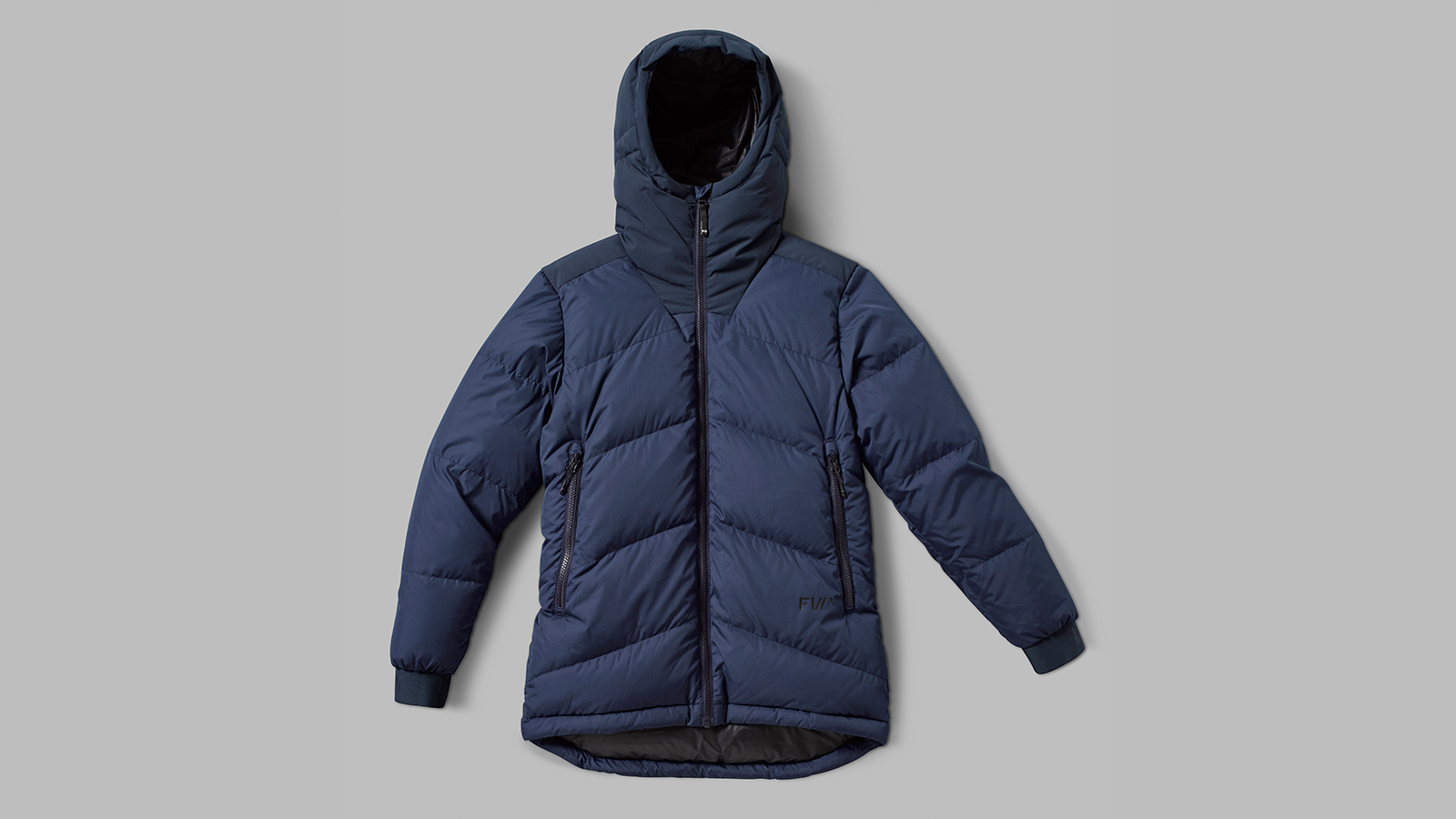 What's the overall theme behind next year's outerwear? From which big trends do you take your inspiration?
FW's 20/21 Collection includes our premiere range for women. True to FW's mission, the women's garments combine high-end functionality with FW's signature, understated aesthetic, speaking to the pragmatic adventurer whose thirst for new experineces requires unparalleled performance.
We were born in the Alps, where life high up is amplified as the elements confront you at full pace. Our garments keep you fully protected no matter the weather, enabling you to experience more outdoors. For us, finding inspiration is as easy as walking out the front door and gazing up at the looming Swiss Alps. Our garments exude the simplicity and intricate detail of the mountains that surround us. The combination of technical fabrics and understated, minimalist aesthetic means that FW apparel is highly versatile, able to withstand formidable weather in the high alpine while also styling perfectly into your streetwear look. FW's progressive commitment to synergizing style and technology is a reflection of years of exhaustive research, development and testing in the heart of the Alps.
What new fits / silhouettes are coming next year? What pant and jacket styles are most important in your range?
All of the women's pieces are brand new. Our garments are ultra-progressive in their seamless blending of style and function.
The most "function-forward" of the women's offerings, our values shine bright in the W MANIFEST Collection, including the W MANIFEST 2L Jacket–WPS and the W MANIFEST 2L Bib–WPS — each featuring high quality materials and uncompromising design, all without sacrificing style. The garments are intended for freeride skiing, snowboarding and other high-intensity winter sports.
Additionally, our progressive outdoor garments within the W Root Collection prove that we are committed to crafting outdoor gear that is as beautiful as it is practical. The Root family epitomizes our dedication to versatility; the technical aspects protect FW fans through extreme conditions, all delivered in rich, tonal colour palettes and a modern aesthetic.
The Root family's debut high-performance gear includes the addition of the all-new ROOT 3L Jackets and ROOT Down Jackets, featured in both Men's and Women's styles. Built from a 3-Layer membrane, the Root 3L Jacket is ultra waterproof and breathable while maintaining the ROOT's contemporary take on classic style. The Root Down Jacket offers a sustainable alternative to insulation, utilizing 100% recycled down.
What's new in colours / prints?
Our colour palette captures delicate shades of Alpine Lake, Pale Leaf, Light Stone and Pastel Canyon, which are accented by a sharp green and snow white. Earthy tones including Deep Forest and Slate Blue provide depth and rich colors. Note: Golden Earth, seen below-left, is not including among the women's pieces. 
Any *NEW* technical stories concering fabrics and materials?
With regards to the W MANIFEST POWERSTRETCH PRO HOODIE–MDL, we have utilized the advanced dual-surface knit construction of Power Stretch® Pro. This unique build gives the material enough tensile strength and abrasion resistance for durable shape recovery. Performance wicking abilities mean it keeps up with any activity, removing moisture from the skin's surface, and wicking to the fabric surface for quick evaporation. The 4-way stretch of POLARTEC® POWER STRETCH® PRO ensures ease of movement while the construction of the fabric provides temperature and moisture regulation.
Regarding the W ROOT DOWN JKT–MDL, we incorporate Re:Down. The Re:Down RAW materials are tracable from the post consumer product stage to the finished, regenerated product. Re:Down comes mainly from textile waste collectors. We choose our partners for their social values and the transparency of their business. Most of them are mixed economy companies between private owners and charity organisations. Re:Down uses the most environmentally friendly methods to regenerate down and feathers – from factory electricity powered by 30% solar, to water treatment, chemical free sterili- zation and the water-resistant finish provided by an ecological FC free formula.
Down and feathers have been recycled since people began to use them as filling material for their bedding products. In the old times, farmers took the down out of the fabric shell when their duvet was too damaged. They washed the down, added new down to it and filled it into a new shell. The Re:Down process is based on this ancient practice but thanks to the most advanced technologies, we offer high quality 100% recycled down and feathers.
What are the three most important products in next year's range? Why? Please tell us about them.
W Manifest 2L Jacket WPS (description + fabrics)
The W MANIFEST 2L Jacket features the beautifully bare necessities. A waxed outer shell and adjustable storm-hood keep you inspired and protected from the elements while a high-quality lining fabric provides coveted comfort. Additionally, extra-wide hand pockets stow all of a gal's essentials. The garment is backpack and harness friendly, features a jacket-to-pant connection system and YKK Vislon Aquaguard® zips.
FABRIC WPS-2L OXFORD WAX & PRINT (10,000MM / 5000G) 
W Manifest 2L Bib WPS (description + fabrics)
To match, the fully waterproof and lightweight W MANIFEST 2L Bib is stylish, comfortable and dependable on the deepest powder days. Polartec® Power Stretch® Pro fabric on the sidebody allows for uninhibited movement. Roll-up gaiters and hidden kick patches provide the utmost durability. Crafted with backpacks and harnesses in mind, this piece is ideal for women who venture into the backcountry. Additional key features include a long front opening zipper; jacket to pant connection system; YKK Aquaguard® zips; non-slip boot gaitors; and flat buckles.
WPS-2L OXFORD WAX & PRINT (10,000MM / 5000G) MDL-POLARTEC® POWERSTRETCH® PRO
W Root Down Jacket PFL (description + fabric focus = redown)
For optimal insulation in freezing-cold temperatures, the W ROOT Down Jacket is the eco-friendly choice thanks to 100% recycled feathers and down. The lightweight liner is soft and comfortable, and underarm vents provide reliable temperature regulation. Additional key features include pre-shaped sleeves and a longer back length; Nylon reinforcement at hood and shoulder; adjustable storm hood; tall collar with polytricot liner for comfort; YKK Vislon center front zipper with flap; two large side pockets with inner zipped pockets; interior security pocket with media outlet and FW laser cut details; interior large stretch mesh pocket; small skipass pocket with laser cut finish.
WPS- LIGHT WOVEN SHELL (600MM / 3000G) WPS-2L LIGHT WOVEN NYLON (10,000MM / 10,000G) RE:DOWN 80/20
 Any has-been trends that your brand is moving away from?
We use less impactful fabrics in FW gear where they have proven to be both functional and durable. We believe that quality is sustainability and therefore strive to make long lasting products that are fit for purpose in the alpine environment. We see that sustainability is a big trend, but we strive to keep this not as a "trend" but at the core of our brand – informing our product design and our business decisions. While we have many recycled yarns, recycled insulations and Blusign / OEKOTEX approved fabrics, not all of our fabrics are recycled or bio-based because we always choose quality first. We compound this decision to make long lasting gear with a robust repair program to keep goods in use for longer, our 1% for the Planet donations and our constant research for high performing sustainable fabrics to build into our collection.
What are your top marketing stories for next season?
We are creating visually compelling FW stories around Progressive Outdoor garments. We will continue to do good and talk about it – activating around our 1% for the Planet donation partners such as Protect Our Winters.
BASE LAYER FOCUS: Do you do baselayers? What's happening here, what's your base layer strategy next year? Please let us know your tech innovations, materials, colours and pricepoints.
The Raw Collection features lightweight and midweight Merino base layers. From the W Raw ¾ Tight that interfaces perfectly with snowboard boots, to the midweight unisex Raw Jogger, W Raw Long Sleeve LW Crewnecks, the FW Raw Collection has your first layer of defence covered. We design RAW BSW garments to act as a second skin: functional in the alpine and comfortable when relaxing off the hill.