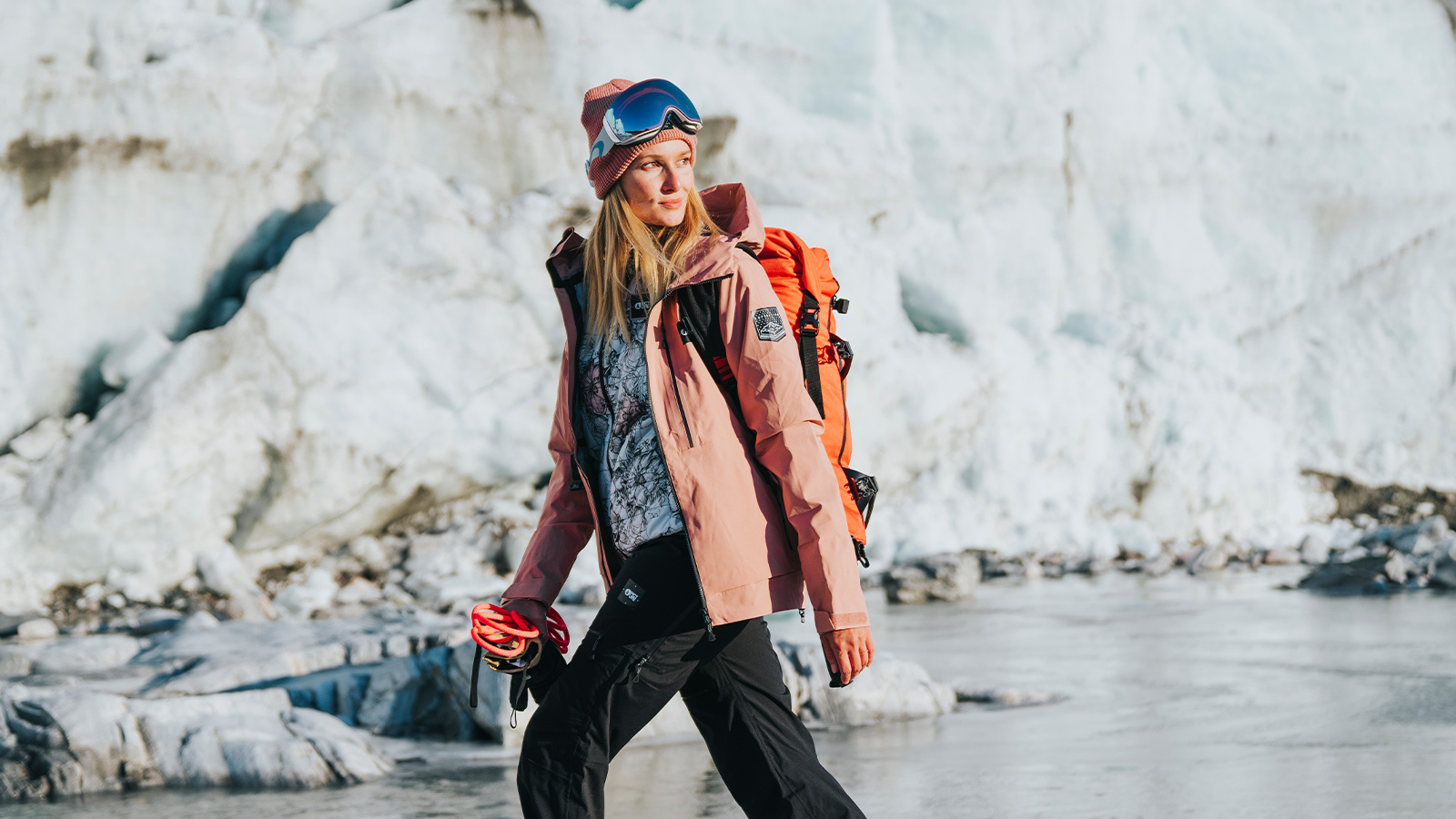 Picture Organic Clothing FW20/21 Women's Outerwear Preview
Retail Buyers Guide: Women's Outerwear FW20/21
Brand: PICTURE ORGANIC CLOTHING
Interviewee: Julien Durant, CEO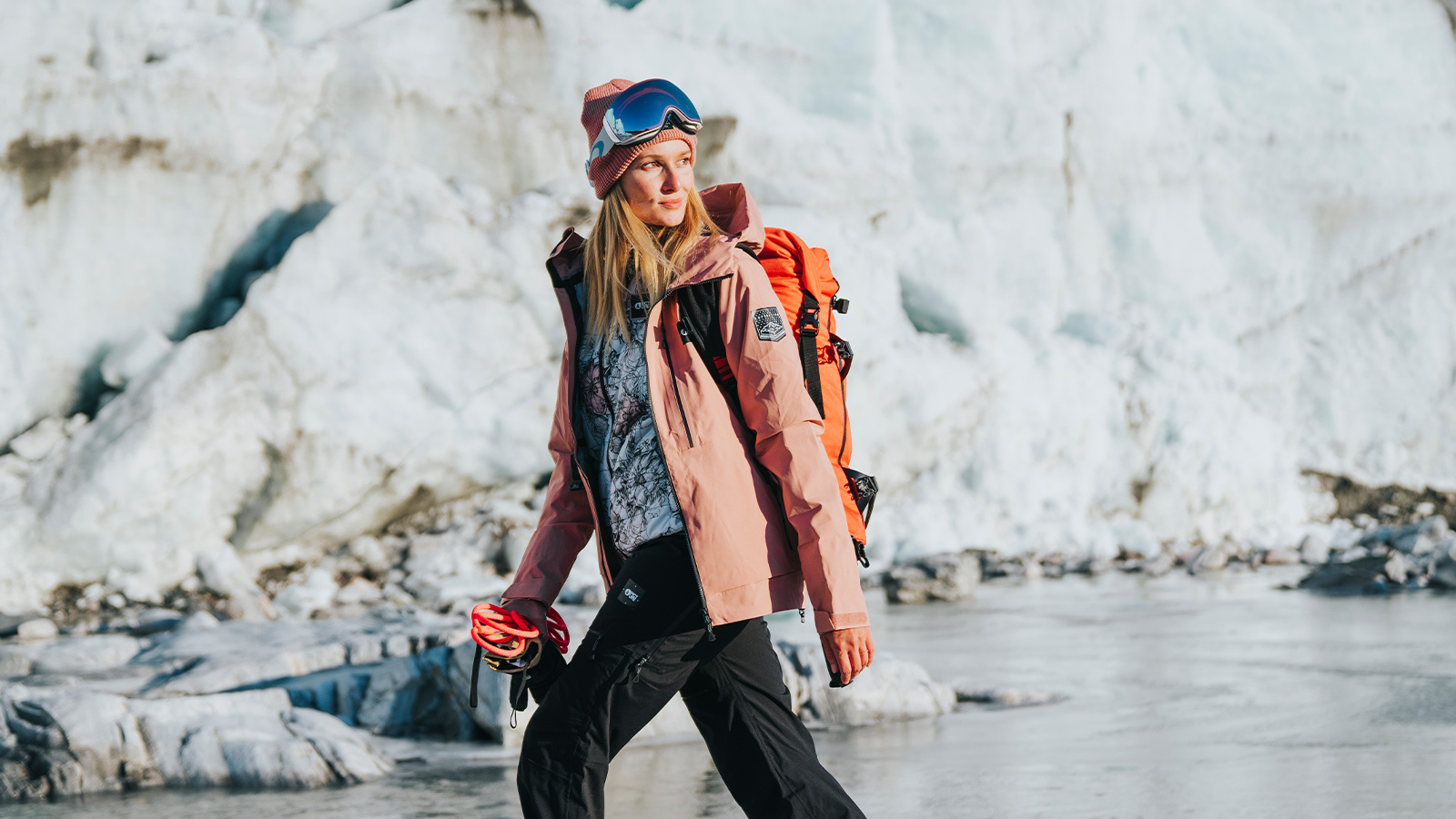 What's the overall theme behind next year's outerwear? From which big trends do you take your inspiration?
What makes us different for FW20/21 will come from our basic thinking about the Wipe Out Fossil Fuels goal. We have been working on the implementation of organic fibres sourced from sugar cane. This follows the current product released for FW19 which received the Outside Gear Of The Year award, which is Harvest, our first biosourced product.
For FW20, we were able to develop this sugar cane fibre to make products by mixing recycled and bio-sourced products, thus completely removing fossil fuels, which are one of the main causes of global warming. From this premise and this innovation, 35% of the collection that will be bio-sourced. It is through this process that we set out on an inspiration for a campaign that will punctuate the whole season and that we have called "Downsizing". "Downsizing" is our way of denouncing the fact that today, polluting elements are taking more and more precedence over man and how we are now able to fight against this in order to reduce the pace.
In terms of trends, designers always draw their inspiration from interior design and architecture. The themes are therefore all inspired by home design and the main colours are saffron, purple and dark green.
What new fits / silhouettes are coming next year? What pant and jacket styles are most important in your range?
For women, the trend is more towards boyfriend hoody style, with products that are slightly oversized but still feminine. The pants are relatively slim.
We have also developed unisex products in the same way, with the same fit for men and women in this "no gender" approach. Finally, the traditional cuts do not change and some of them follow us from the beginning to serve the rather conservative consumer who loves the styles of our beginnings.
What's new in colours / prints?
In terms of prints, we will find prints always inspired by wallpaper tapestry type interior design such as the Lofoten print, which is now used by women with different colours such as navy blue and the Flowers theme.
For men and women alike, we have a big tendency to mix Saffron and Purple with more earthy colours and Stone which brings a little light to contrast with the dark colours. All the Earth colors and primary colors from Picture since the beginning, we always keep them to illuminate the whole through these 3 great colors.
Any *NEW* technical stories concering fabrics and materials?
In terms of fabrics, 35% of the range is made of bio-sourced sugar cane fabric.
The second major story is our new partnership with the BenQ brand, which markets the brand new Xpore membrane. This membrane is a real alternative and today offers the best performance/sustainability ratio. Indeed, we have historically always refused to work with Gore-Tex since it is a fluorocarbon-based membrane that uses solvents during its manufacture. With Xpore, we have a product that has almost similar performances in terms of waterproofing and breathability, it is a microporous membrane and all ports are managed mechanically, without solvents and therefore without environmental problems. The membrane is 100% PFC Free. It is a polyolefin membrane, which allows it to be completely recyclable. This innovation allows us to reach consumers on a very high-end target and on jackets equivalent to Gore-Tex Pro Shell. When we sold products at €500 on traditional membranes, we will be able to move up the range and thus align in terms of performance with Gore-Tex Pro Shell.
What are the three most important products in next year's range? Why? Please tell us about them.
1/ A big novelty: the Aeron Jacket, our first three-layer jacket for women. The observation started last year, when a freeride athlete wanted to join the team, but had to decline because we don't make three-layer jackets for women. We have therefore done our best to integrate a high-performance three-layer product for women and here it is.
2/ The equivalent of the Stone in men which is the Tanya Jacket, also biosourced and with Ripstop
3/ Finally, the Season Jacket from the Friends range. It's a tri-color slip-on jacket. It is trendy and slightly oversized, in a boyfriend hoody style with the Picture button and has a kangaroo pocket on the front. In terms of look, it will surely be highly appreciated by the younger demographic freestyle community.
Any has-been trends that your brand is moving away from?
Yes, we have completely moved away from the whole range of fluorescent colours or colour mixes such as "colour blocks" with major sharp contrasts. We are currently working on color blocking, but with less contrasting and softer colors.
What are your top marketing stories for next season?
BIOSOURCE story with the Welcome Jacket
XPORE TECHNOLOGY with the Demain Jacket
BASE LAYER FOCUS
Do you do baselayers? What's happening here, what's your base layer strategy next year? Please let us know your tech innovations, materials, colours and pricepoints.
We have strengthened the range on the "heat power" part for each layer.
We have a first-layer on a recycled stretch polyester base and at an attractive price. We also wanted to make the link with all the prints of the season and we worked with base-layers for stockings/pants with legs ¾, so as to avoid having the seam in the boot or the shoe for those who want it.
The superior insulations feature classic technologies such as Power Stretch, Thermal Pro,… in continuity with what we have always done with only Polartech materials on the layering part and which matches with the Expedition range.
For women, we worked on high collars to better protect and provide a neck warmer effect with fairly light thicknesses.
The superior insulations feature classic technologies such as Power Stretch, Thermal Pro,… in continuity with what we have always done with only Polartech materials on the layering part and which matches with the Expedition range.
To get a lower price, we have also developed products with Dry Now technology: stretch version of the brushed Fleece Polyester. As far as the look is concerned, it's mainly Basement and Logo Line.
Finally, we also have a more hybrid range with mixes of Power Stretch on areas that need to breathe, and Primaloft on areas that need to be isolated. The range has therefore grown relatively wide, it is a niche that works very well for both men and women for Picture. We also use all our prints and colour codes of the season, which make them lifestyle, crossovers and divertible products, being by default technical products.