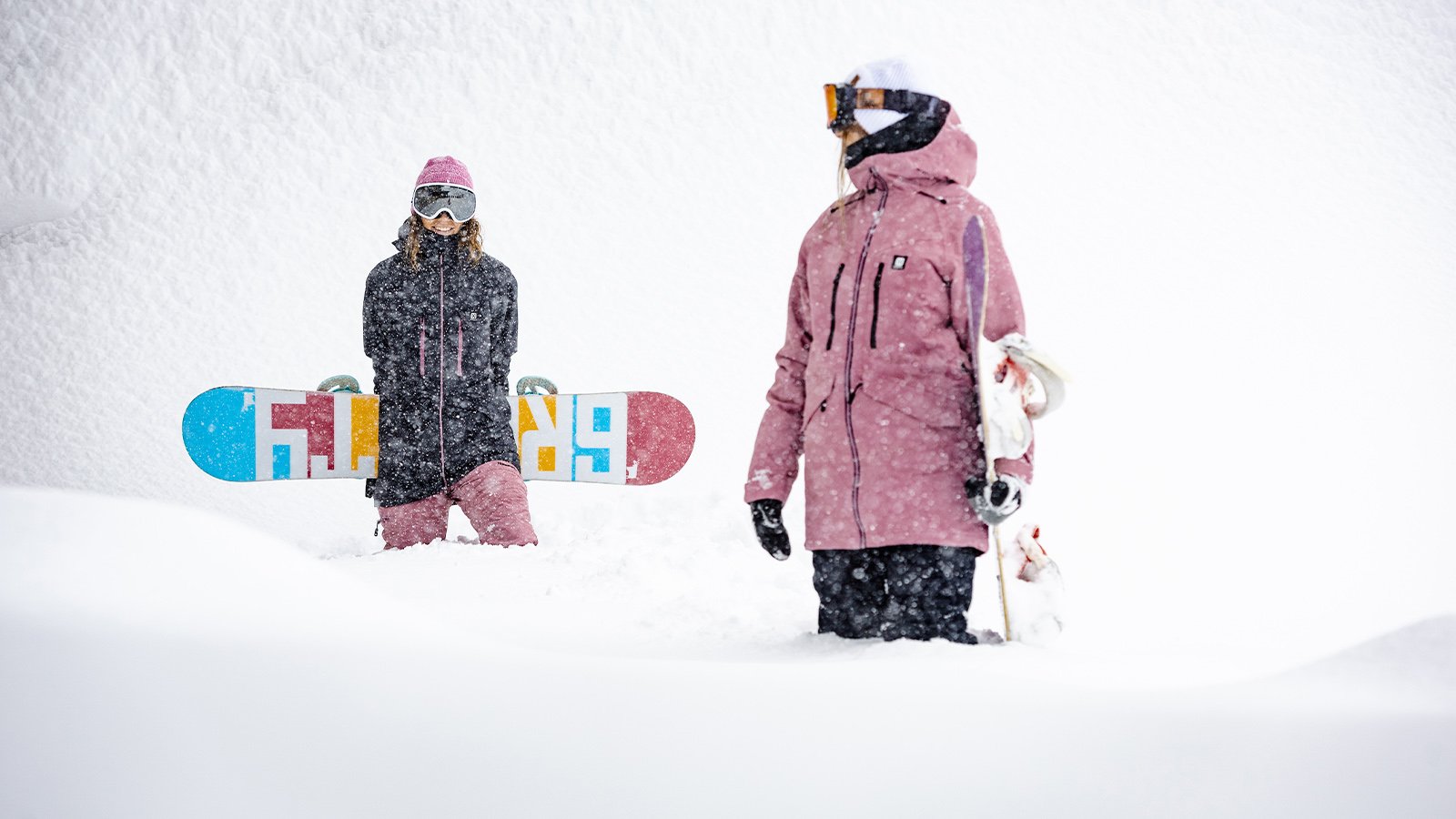 Horsefeathers FW20/21 Women's Outerwear Preview
Retail Buyers Guide: Women's Outerwear FW20/21
Brand: Horsefeathers
Interviewee: Tomas Koudela, Head of Sales and Marketing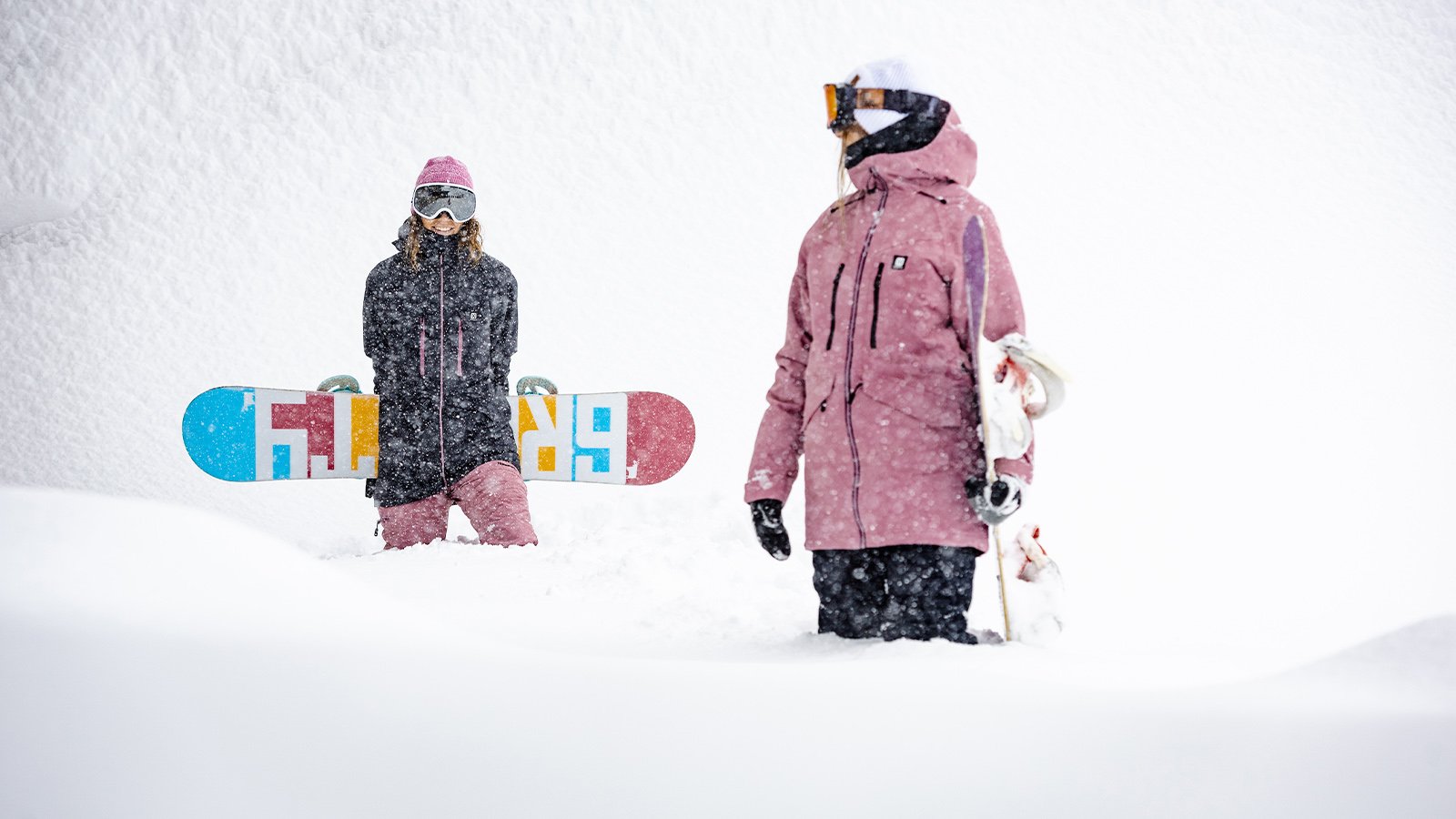 What's the overall theme behind next year's outerwear? From which big trends do you take your inspiration?
Our key theme remains the same since day one, producing the best snowboard outerwear for a reasonable price and having fun when ridin' it. As we all ride our products, the bulletproof quality of our outerwear is what we're really proud of. We work closely with our team riders and the office crew to achieve the highest performance across diverse conditions and riding styles according to the rider's individual needs. Fundamentally, it is what allows us, our team riders, and our customers to ride every day. Regardless of how deep the pow is, how much it is dumping, or how strong the winds are, the quality is our cornerstone. All in a package that doesn't have to break your bank account. So we're happy to see a growing fan base of those who know!
The big "corporate social responsibility" or "sustainability" theme of today we always considered as the basis of our attitude towards the world around us. Long before this topic became a popular subject, we were interested in our influence on the environment, on the people we work with and where and how our products were made. We always wanted to know not only who sells our product, but also who makes it and how it is made. We feel that responsibility is the keyword regarding nature and the playgrounds we all love. For us, responsible is more than just sustainability, a term that became trendy and over-marketed in the last few years. Responsibility goes deeper and means we should think and learn before you act. Therefore we believe many right steps taken at the right time are the key. Just as our bulletproof quality is a major step towards not wasting the finite Earth resources and human energy. The development and growth of the eco-movement in the last years is a positive affirmation of a change in progress, and we are more than stoked about the new possibilities. On the other hand, there are many brands, products, and claims that only ride the hype of "eco" and "sustainability" without going deep enough to make sure the solutions being offered really make sense. Making the right steps at the right time is the approach we have chosen in order to guide our long-term communication with the various suppliers. The technologies are constantly evolving and what was impossible a few years ago is now a fully applicable process. New scientific discoveries come at a fast pace, but not all become proven to perform as expected in time. That is why we strive to do our best in choosing tested solutions that come from renowned manufacturers. Such continuous steps enable us to produce the bulletproof and responsible outerwear we are proud to deliver to our customers.
What new fits / silhouettes are coming next year? What pant and jacket styles are most important in your range?
We added a hi-end fully packed 10K anorak jacket (in both men and women), and in the Horsefeathers atrip line by Halldor Helgason, you can find a new looser and shorter "back in the days" fit. We also continue with upgraded tracksuit inspired fully packed snowboard pants. We also updated our youth line with an in-sleeve Grow-Up System, the sleeve or leg length can be adjusted by 7 cm.
Regular long cuts, anoraks, bib pants and slim fit pants in men's collection.
Tailored Mid fit jackets, anoraks and slim pants in women's collection.
What's new in colours / prints?
We are keeping the bright colors in the line and combining fluorescent neon with colors you normally would not expect to go together. We have four new prints. The Birch and Azteca are killin' it in pre-orders.
Any *NEW* technical stories concerning fabrics and materials?
In collaboration with Taiwanese manufacturers who specialize in technical fabrics and yarns, we created our second generation of Ultratech® Recycled with 25K waterproofness and 20K breathability.
We are continuing with successful Clo insulation in our highest models, but upgrading to Clo Vivo Eco, which is made up of 93% recycled fibres making this product very eco-friendly insulation. The fibres are extruded from recycled plastic bottles. 40 plastic bottles make up 1kg of the Eco93 fibres. Clo Vivo Eco insulation is 30% more breathable in comparison with similar insulations, which makes this insulation perfect for backcountry jackets when hiking.
Back in the days, we were one of the first snowboard brands that started using Primaloft® as the ultimate hi-tech alternative to down insulation, and Primaloft® quickly became an essential part of our high-end lines. Now with the introduction of Primaloft® Bio™, the first-ever 100% recycled, biodegradable synthetic fiber, we are again one of the first snowboard brands who have joined the Primaloft® Bio™ Community and using it on some of our hi-end models.
We also made a significant step in our packaging, and for W2021 collection, we are using P-life: The world's only proven oxo-biodegradable plastic additive. P-Life oxo-biodegradable technology is an effective way to accelerate plastic degradation without harming the environment or compromising functionality. P-Life is an additive that allows manufacturers to custom tailor the life of every plastic product they make, without lowering the product performance. When added to polyolefin polymers, such as polyethylene (PE, LLDPE, LDPE, HDPE) and polypropylene (PP), P-Life creates molecular scissions in the polymer chain, allowing oxygen to bond to the polymer and break it down into smaller and smaller compounds. These can be then naturally consumed by microorganisms, which convert the compounds into organic biomass. This technology results in a plastic product that will begin to degrade in a few years (or even months) after its use, instead of decades or centuries of polluting the Earth.
What are the three most important products in next year's range? Why? Please tell us about them.
Larra jacket – Nocturne
We love to see girls in full send mode, so we made Larra. A fully loaded and great looking backcountry jacket, that's what it's all about. Same as Ymir, Larra is our hi-end, recycled women's flagship jacket. It is made from UltraTech. Recycled shell fabric, with 20.000 mm waterproofness and 15.000 gm breathability. The optimal warmth comfort is guaranteed by Clo. Eco Vivo insulation, which offers 30 % increased breathability, making this jacket bulletproof for any backcountry adventure while keeping girls warm and cozy. The industry awarded Clo. Eco Vivo insulation is made up of 93 % recycled fibers sourced from plastic bottles. Together with the UltraTech. Recycled shell fabric and compostable packaging, this jacket is the right choice when thinking responsibly.
Ingrid jacket – Azteca
Tailored Mid fit Urban Mountain jacket with 10K/10K Ultratech in awesome Azteca/Raisin color combo.
Derin anorak jacket – Birch
Fully loaded Tailored Mid fit anorak in Birch/Golden Yellow/Black colorway. Packed with all snowboard features.
What are your top marketing stories for next season? This will help us to put some focus in the right place.
Our key marketing stories for the next season are:
Horsefeathers atrip line by Halldor Helgason. This will be the 3rd Halldor's Signature line in the Horsefeathers collection, and as the W1920 was sold out pretty fast, we are looking forward to seeing these sick new pieces in the shops.
AddictedToPowder line (ATP line) and Tyler's Signature Ymir colorway. We have great feedback on our ATP line, so it will be definitely one of the important stories to tell. With the connection to Tyler, there is always good content to share.
Girl Squad Rocks crew repping the women's line – https://www.instagram.com/girlsquadrocks/
Youth Line with the upgraded Grow-Up system.
P-Life biodegradable packaging.