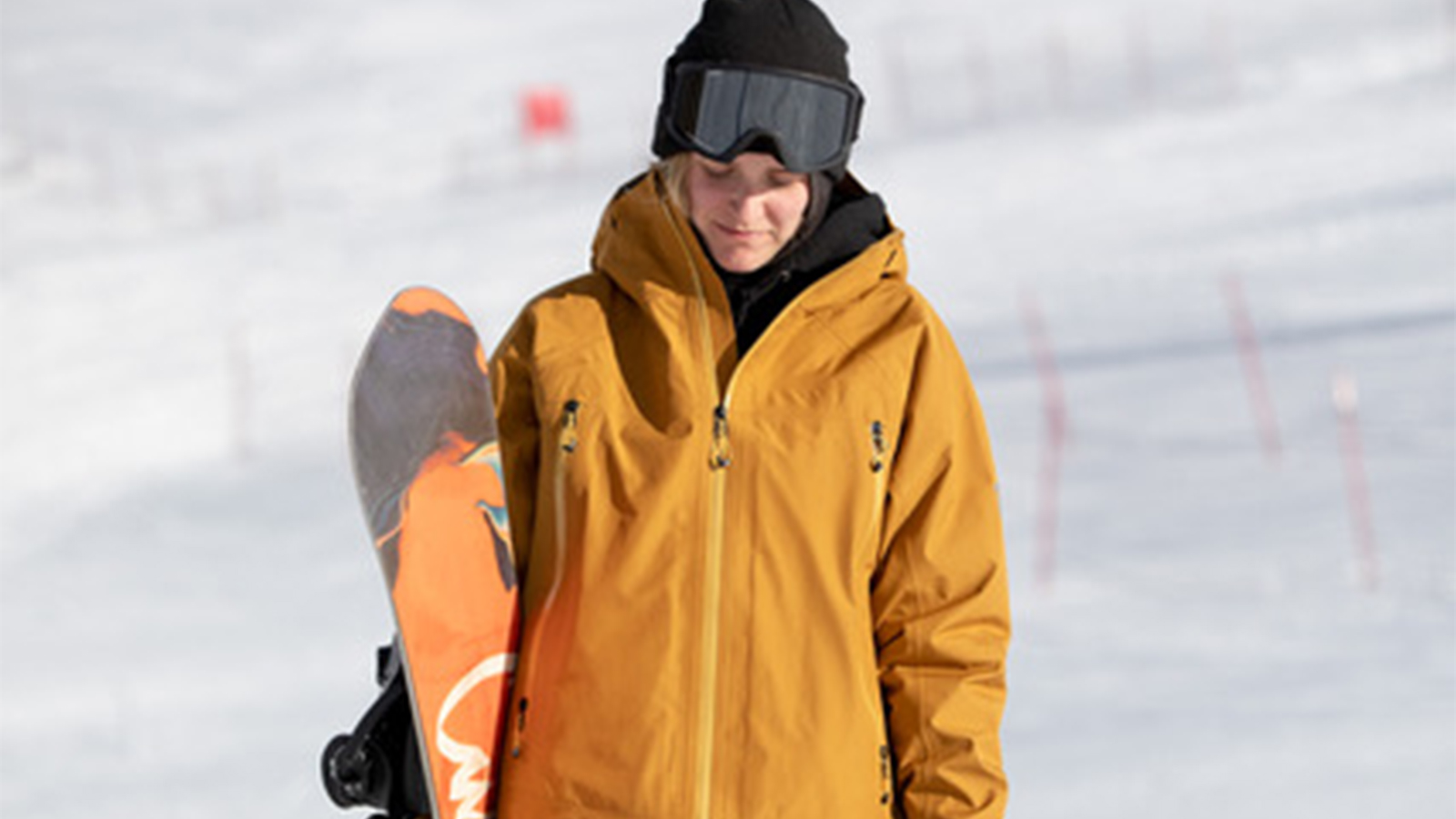 686 FW20/21 Women's Outerwear Preview
Retail Buyers Guide: Women's Outerwear FW20/21
Brand: 686
Interviewee: Brent Sandor, VP of Marketing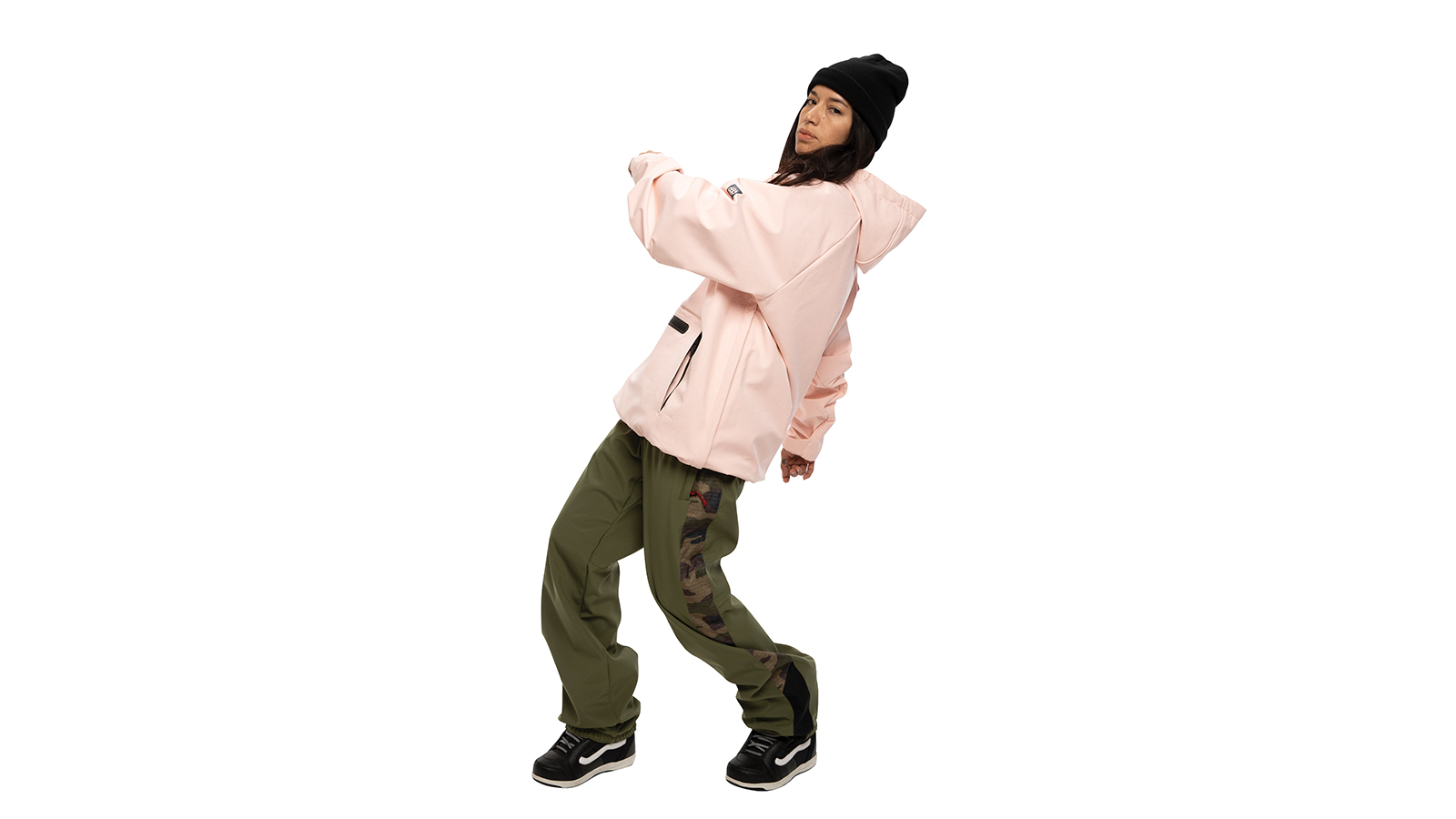 What's the overall theme behind next year's outerwear? From which big trends do you take your inspiration?
Our new collection is really a blend of making sure we reinvigorate best selling styles to support current retail while pushing the edge of features and technologies on select new SKUs.
Our inspiration falls into a few buckets – we have introduced more sustainable material stories, we have built on our award winning Hydrastash range, introducing new silhouettes and we also have strengthened our lower range, inspired by streetwear basics – track suits and hoodies – which also now is being marketed as a large part of our borderless/unisex collection.
What new fits / silhouettes are coming next year? What pant and jacket styles are most important in your range?
We have not introduced any new fits, but have continued to refine the fits. The biggest amount of refinement comes in our women's collection where we have taken a very close look at all of our patterns and tweaked them according to feedback from feedback during our Women's Roundtable, consisting of 27 women from across the ski and snowboard industry which was held this past summer.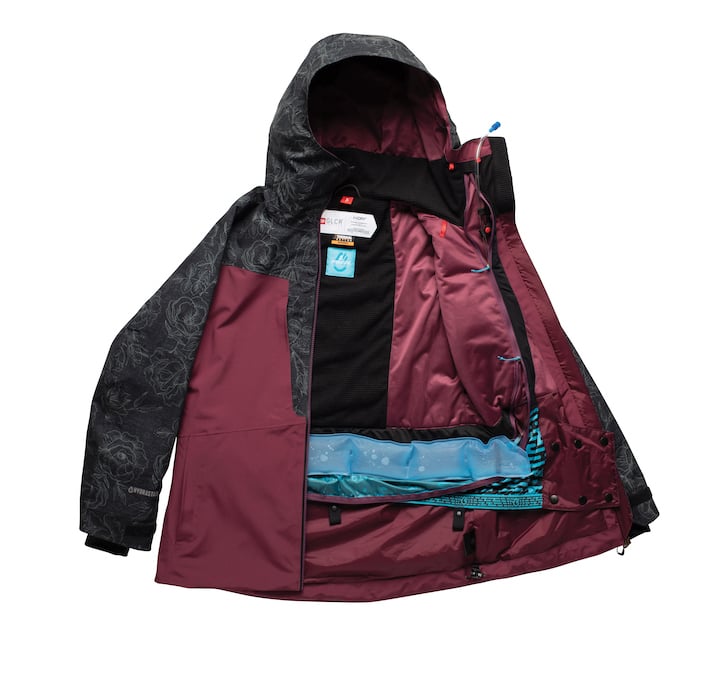 We are also marketing our borderless collection of unisex fits to women for the second year. We received a lot of amazing positive feedback during the introduction this current season.
What's new in colours / prints?
We have kept the best selling colors in and added a few new colors inspired by our athletes. Gigi Rüf's pro model jacket is based on our new "clay" color, for example. For women, we are mixing subtle brights with great jewel tones.
Any *NEW* technical stories concering fabrics and materials?
We have updated all of our insulation in our GLCR range for men and women to much more sustainable, eco-friendly recycled insulation. We are using both Clo and Primaloft branded insulation with a minimum of 70% PCR recycled fibers made from plastic waterbottles.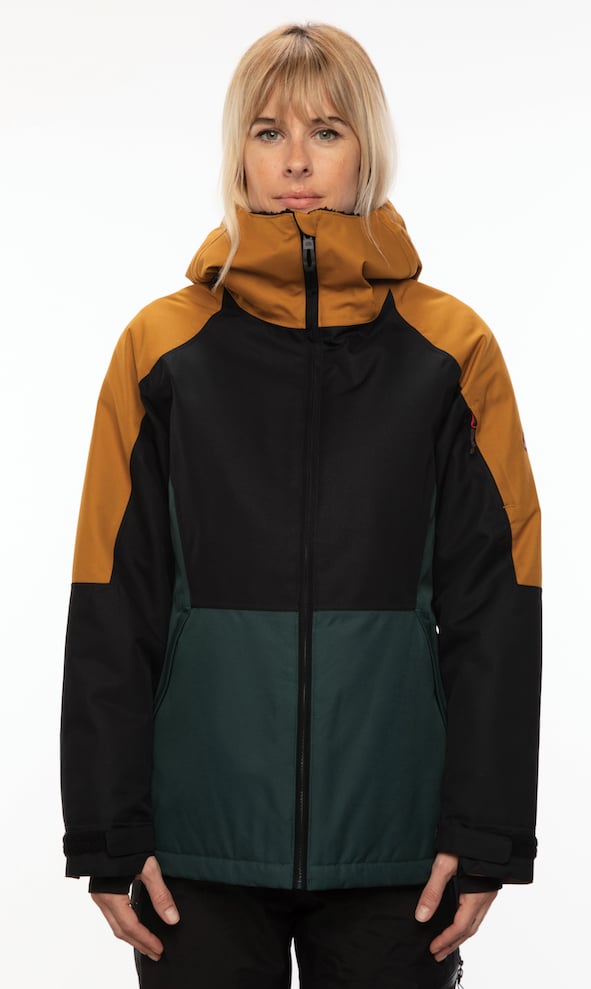 MAJOR STORY! We have extended our award winning Hydrastash in-apparel hydration range into two new silhouettes. We are introducing the GLCR Hydrastash Quantum bib and Hydrastash vest, both with Hydrastash now in the low back area and even closer to the body than the previous jackets. The vest is unique as it also snaps into any pant to create a"bib" feel as well. We launched the bib in limited numbers as an early introduction via our direct website this year season and have already nearly sold out. We ahve been testing both with athletes already and everyone from Parker White to 3x Freeride World tour champion Sammy Luebke have been impressed with both silhouettes. We are very excited for this next chapter of Hydrastash.
What are the three most important products in next year's range? Why? Please tell us about them.
GLCR Quantum Thermagraph Bib – Our most technical bib for women is introduced with thermagraph body-mapped insulation and the same durable 500D knees and bootcuffs that the men's Dispatch Bib has become famous for. This will be the pant the women's team is wearing all season.
Lightbeam Jacket – a mid-price jacket with athletic styling and just the right features. In preseason showings, this unique colorblocked jacket has gotten an amazing response.
Borderless Collection – this is more of a concept than a collection, but we are backing the trend that our women athletes have put forward of wearing the men's gear in their own sizing and styling.
Any has-been trends that your brand is moving away from?
We continue to focus on only products that work and make sense for our brand, retailers and athletes. We have moved away from replacing too many colors and silhouettes year after year in order to be more conistent for our retail partners. It's chanllenging to balance consitency with still looking and feeling fresh, but we feel like we have struck a good balance.
What are your top marketing stories for next season?
Hydrastash – Our awared winning Hydrastash range continues to grow. When we launched Hydrastash, we knew we would need to spend a few seasons really educating retailers, customers and athletes about the benefits and feel. Now in its third season, Hydrastash is flourishing and gaining more and more believers.
Gloves & Mitts – Re-introduced three years ago with a new partner, Serius, our gloves and mitts business has grown by leaps and bounds. We are seeing amazing sell through with retailers and adoption by consumers. We are excited to announce the addition of Gigi Rüf to our glove team starting in 2020.
GORE-TEX – we continue to extend our GORE-TEX range into new styles. For retailers who do well with GORE-TEX, we are seeing amazing sell through. The vast majority of our athletes are wearing the GORE-TEX styles and we feel very confident in our products.