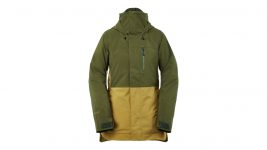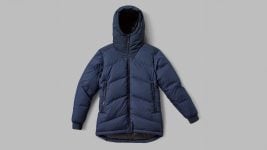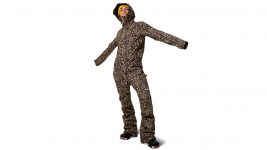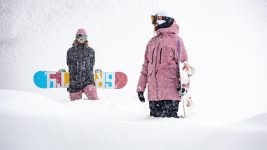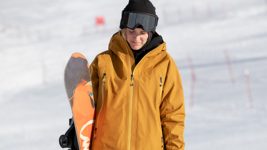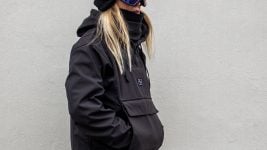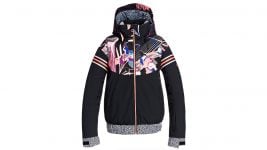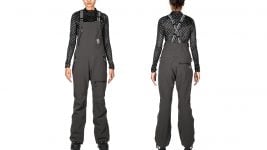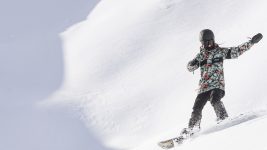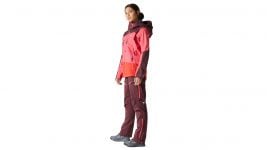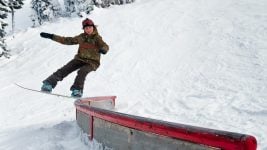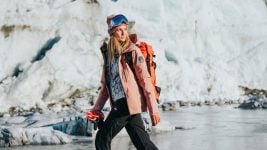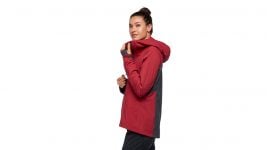 Women's Outerwear FW20/21
Outerwear brands have a wide choice of garments serving fashion as well as functional demands on offer next winter, serving up something for all the discerning ladies out there. Anna Langer has a closer look at the trends for FW20/21. 
As in the Men's Outerwear collections for FW20/21, sustainability plays a major role in the Women's ranges as well. Besides the approaches of Burton, Horsefeathers, Picture Organic Clothing, Protest and O'Neill, (see the article directly after this one for details), also smaller players like FW focus on their environmental impact. "We see that sustainability is a big trend, but we strive to keep this at the core of our brand – informing our product design and our business decisions" explains FW's Anna Smoothy, Global Marketing Manager. Black Diamond have also been "working intensely on expanding on green technologies and expanding the BD internal technologies such as BD.dry and PFC free solutions." Roxy are also working with "earth-friendly materials and processes," says Global Product Manager, Marion Bertrand. "We challenge ourselves every day to set tracks to a better future. Our Pop Snow capsule has been designed utilizing sustainable practices and environmentally conscious fabrication and materials."
Swedish base layer brand Eivy take their eco approach one step further by replacing plastic packaging with multifunctional bags in the same prints as their base layers. Horsefeathers will introduce P-life to package their FW20/21 collection: "The world's only proven oxo-biodegradable plastic additive. P-Life oxo-biodegradable technology is an effective way to accelerate plastic degradation," explains Tomas Koudela, Head of Sales and Marketing.
Volcom's collection includes more versatile and technical products than ever before, "focusing on 3-in-1 and 4-in-1 jackets as well as superior stretch fabrics in Gore-Tex for touring, following the trend of splitboarding with our team rider extraordinaire Elena Hight," says French Sales Rep Melanie Foulon."Dakine has built its reputation on building gear you can rely on to perform when you need it. The theme of 'TRUSTED' is the inspiration behind our outerwear range for next season. We don't focus on trends as much as we rely on rider feedback and product performance," says Michael Fox, Brand Director, Dakine Apparel.
Holden also continue to move toward more technical fashion apparel, "as customers look to increasingly engage with the elements not only in the mountains but also within urban landscapes as well. Having that versatility, depth of technical knowledge and desire to make truly innovative creations will be crucial for any outerwear brand looking to succeed in the marketplace of the future," says Scott Zergebel, Design Director / Co Founder.
"Classic styles from various time periods clash and style together to form an unusual harmony of slope-street and high-low dressing. The organic feel of hand spun Americana heritage is made new with solid pops reminiscent of 90s retro sport and street influences favoured by ROJO in the 90s," elaborates Robyn Carter, Design. Nikita go even further back to the 80s: "We have taken on a 20th year anniversary of Nikita bringing back past prints and colours, adapting it to the new and fresh look," says Natalie Sullivan, Head of Design.
Volcom pay tribute to the X-Wing jacket from their very first outerwear line with No-Hood Unisex jackets, tapping into the next trend that is also big for Burton: unisex. Bonfire feature "XXS sizing in key pieces that use our unisex colourway.  This is to offer our men's styles for women, as this has been a request from our female patrons," says Bonfire Outerwear Developer Shasta Metcalfe. DC continue to focus on their design philosophy of "his is hers. This direction has resonated well with the DC consumer," states Erik Leines, Global Snow Sr. Merchandizing Manager4. 686 agree that they received a lot of amazing positive feedback for their borderless collection of unisex fits. Picture Organic Clothing also develop unisex products with the same fit for men and women in a "no gender" approach.
KEY PRODUCTS & LOOKS – JACKETS
In general, women can find a whole range of fits to "cover every need and taste from skinny to loose/baggy silhouettes", as Volcom sum it up, in most of the collections. 686 have refined all of their fits according to feedback from their Women's Roundtable, consisting of 27 women from across the industry which was held this past summer.
Oversized pieces are a definite trend though, like the "boyfriend hoody style, with products that are slightly oversized but still feminine" as Picture show, "oversized proportions and boxy fits" by Holden or L1's Genesse Fleece Jacket "made from 100% recycled high pile fleece with PFC free DWR in an oversized type of silhouette that reflects street inspired culture in snowboarding", as Creative Director Jon Kooley explains.
Anoraks and pullovers are especially strong and mentioned in most brands' key looks. Examples include Horsefeathers' high-end fully packed 10K anorak jacket, Rojo's Bailey Anorak with microfleece lining, Protest's workwear inspired anorak, Picture's Season Jacket in a boyfriend hoody style with kangaroo pocket, Nikita's Eco Black Anorack and the Hemlock Jacket, L1's Theorem Atlas Jacket that is "inspired by pure performance and was built to accommodate the needs of women from a functionality and fit standpoint" as well as Columbia's Dust on Crust. Volcom mention pullovers as "2nd top sellers thanks to the 90s trend," and offer them in Gore-Tex (Fern GT Insulated Jkt) as well as in "15K for a price sensitive version."
Tailored fits are still important as well, as DC state. Rojo's fits"are flattering without being restrictive as well as multi functional." Dakine combine a longer fit with stretch materials and a unique side split hem for freedom of movement and Columbia add a parka, which is a new style for them and attracting a different consumer.
A segment that is gaining ground is technical high-end gear for female freeriders. "Last year, when a freeride athlete wanted to join the team, we had to decline because we don't make three-layer jackets for women. We have therefore done our best to integrate a high-performance three-layer product for women and here it is: the Aeron Jacket," presents Picture CEO Julien Durant. Horsefeathers agree, they "love to see girls in full send mode, so we made Larra. A fully loaded and great looking backcountry jacket." Dakine combine a refined fit with a new Gore-Tex 2L stretch plain weave and Dainese offer a removable level 2 Flexagon Back protector in their S+ Jacket. FW feature high quality materials in their W MANIFEST 2L Jacket–WPS, ROOT 3L Jackets and ROOT Down Jackets and Black Diamond introduce the Dawn Patrol Jacket and Pants with double weave.
Last but not least "overalls are on fire and we offer a full range of colours and prints, technicality levels and prices. Our overalls in Gore-Tex features our 'drop seat' system, which is very much appreciated by Women" says Melanie from Volcom, and Nikita bring their Mondrana One Piece back for their 20YR Anniversary: "better than ever with the addition of a drop seat in the back, to make those bathroom breaks go smoother." DC agree that "jumpsuits are back", serving this trend with their Vanguard Jumpsuit and Protest offer the "boiler suit."
KEY PRODUCTS & LOOKS – PANTS
Pants are staying relatively slim at Picture, DC introduce a new fit, "slim fit that hugs the legs just right in softshell, providing an incredibly comfortable stretch fit" while Holden continue their popular performance fit, as well as a skinny fit. With slim, relaxed pants and classic bibs Nikita offer something for all the different styles and preferences. The Ruben Bib is a flattering stretchy slim line softshell made for comfort and curves by Rojo, while L1 add a functional variation with superior performance attributes and a smart and sleek silhouette with their Theorem SOA Bib. FW combine high quality materials and uncompromising design in their W Manifest 2L Bib and Roxy highlight their POP SNOW Summit Bib Pant.
FABRICS
Protest introduce a functional velvet fabric for next season, which is water resistant, warm and breathable. O'Neill keep the ladies warm with their Firewall Magma in conjunction with 3m Thinsulate, Primaloft or down. Holden meld the technologies of Polartec Alpha and Alpha Direct into their fashion-forward styling and DC introduce a proprietary insulation called Profill that varies from 40g up to 300g.
Volcom focus on mobility with superior stretch fabrics at new price points and Roxy "take on a new challenge: keeping women warm in freezing conditions while keeping the gear light and flexible. To respond to this need, we partnered with IWARMTM and created ROXY WARMLINK, an advanced heating panel built into the fabric and engineered to keep you warm." Rojo add a stretch corduroy fabric that brings a great retro vibe. L1 also work with a new 20K/20K 4-way stretch 3-layer Cordura fabric that is especially abrasion resistant and durable. FW offer a dual-surface knit construction: "Polartec Power Stretch Pro. This unique build gives the material enough tensile strength and abrasion resistance for durable shape recovery. Performance wicking abilities mean it keeps up with any activity, removing moisture from the skin's surface." Dakine highlight the new Gore-Tex 2L mechanical Stretch plain weave: "It has a beautiful soft hand and matte finish with a unique look while elevating the outerwear's performance."
In line with the big focus on sustainability, more eco-friendly fabrics and approaches also play a major role for FW20/21. As in their Men's collections, Horsefeathers introduce Primaloft Bio and the 2nd generation of Ultratech Recycled, O'Neill feature Gore-Tex Infinium from recycled PES fabrics with PFC free DWR coating and Picture Organic Clothing use bio-sourced sugar cane fabric next to the new 100% PFC Free Xpore membrane.
Rojo introduce recycled polyester plain dye throughout the range, 60% PET recycled ottoman in key styles, 100% recycled polyester sherpa in mid layer garments as well as a recycled yarn, Polyana: "For every yard used we are diverting approximately 9-10 PET bottles from landfill" says Robyn. Their second addition is a Sarona profile fabric: "37% of the polymer is made using annually renewable plant-based ingredients and the production uses 30% less energy than regular nylon fabrics." Nikita aim to save water through a Solution dye process: "The dying is done during the manufacturing of the actual fibre before it is woven into a yarn" and use bluesign approved Recycled Eco down created by Thermore for their insulated jackets. Holden also feature select materials that are either GRS or blue-sign certified and made in Italy, Japan or Switzerland. Eivy make all their fleece from recycled fabric.
COLOURS & PRINTS
Colour palettes are earthy and tonal, with a certain focus on purple by Protest, Picture Organic Clothing and FW. "A more tonal colour stays relevant for longer and also enables the rider to wear the garment off slope, meaning they may only buy one jacket for the season therefore reducing their wardrobe's environmental footprint" argue Rojo. Dakine agree that they do well with earth tones, which for FW20/21 "are feminized with a rich Dark Rose and brighter Crabapple pink" says Melle Sansalone, Designer. Eivy combine Rust with toned down Turquoise and Black Diamond show a strong range of Bordeaux and continue their Mulberry styles.
As usual, this is complemented by brights, like Neon Pink alongside Bright Pink and Cobalt Blue at Protest, bright colours in combination with fluorescent neon from Horsefeathers, very bright colours for technical vibes at Volcom and "bold solid retro summer colours that make a statement when styled with traditional, authentic winter natural tones" by Rojo. 686 mix subtle brights with jewel tones. 
No real surprises or novelties in store on the print side either, with animal prints, camo and florals in all kinds of variations as trusted classics. Dakine combine a fun abstract floral / animal pattern on a black background for femininity with a bit of an edge. Nikita bring back a retro print from 2009 in Red / Grey and Black as well as bright popping prints in the 80s generation: Blue Jaguar, and Black and White Zig Zag and also Rojo sport retro logos and artwork, 90s sophisticated mini stripes and plaids paired with ethnic prints. Eivy count on "intricate prints with details that are symbolic to us like mountains, waves, the ivy flower and snow." Roxy "worked on a strong monochromatic palette mixed with a high quality definition water inspired print to emphasize the importance of water in our industry, the respect we must have about its usage." 
BASE LAYERS
Nikita are looking at this expanding category in a whole new direction: "there are so many activities we do in our day to day life that we can use the base layers when designed with this in mind." Super.natural call their products "the perfect companion, whether for daily life, travelling, outdoor adventures, winter sports, fitness or yoga." Picture Organic Clothing equip their layers with high collars to better protect and provide a neck warmer effect, as do Eivy, who have worked a UPF40 into all of their pieces.
With materials needing to be "lightweight, breathable and insulating," Polartec is a favourite choice that many brands feature in their line. Volcom work with them for polars, sherpas, hoods and neck gators, Picture feature them in their Expedition range, and Black Diamond bring back their Coefficient Fleece Hoody with grid back Polartec Powergrid fleece. They also use patented Nuyarn stretch merino wool, a fabric that dries 5x faster than regular wool and is 35% stretchier. Holden's layers are extra comfy due to the WHOLEGARMENT knitting process that eliminates cutting or sewing and creates 30% less waste. Rojo offer a "fun, luxe and cosy" choice with their new Velvet Skivvy. DC see "tremendous growth in the mid-layering categories with Veneer Hoodie and the Snow Star hoodie.