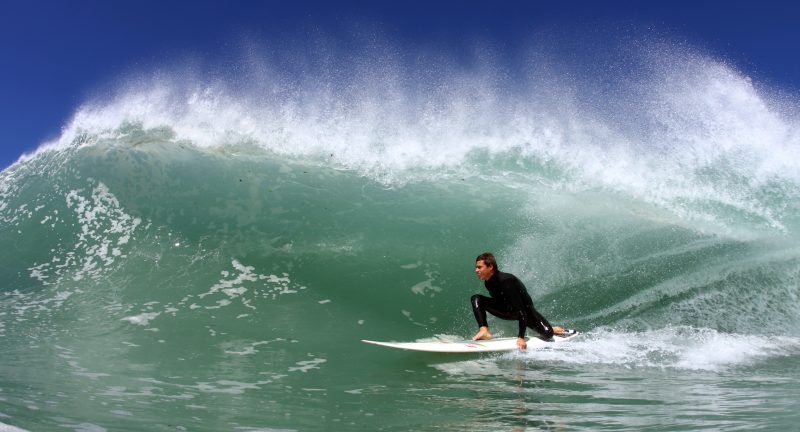 MDNS F/W 23/24 Wetsuits Preview
Retail Buyers Guide: Wetsuits F/W 2023/24 Retail Buyer's Guide
Brand: MDNS
Interviewee: Brecq Benoit, Marketing manager
Already an expensive piece of the surfer's kit, the winter steamer took a hit with the rise of material/shipping costs. How much of a rise of RRPs are we talking about for FW23? How do you justify the rise to retailers & customers?
The wetsuit is part of the essential accessory of the surfer in winter. At MDNS we have tried to keep our prices as low as possible for 2023, but despite this we have an increase of up to 15/20% between our 2022 and 2023 prices on isothermal products. It is obvious that raw material prices have exploded, but this is not the only reason for this price increase. The short EURO/DOLLAR exchange rate and the increase in transport costs are also responsible for this significant increase.
On the one hand, surfers are now keen on wearing hooded wetsuits for the coldest days, and the other hand, the "4/3 with more 3 than 4" are on the rise for extended mild autumns these days. How do you handle those new habits?
Things are indeed evolving and we are trying to respond to consumer demands. At MDNS we have developed a PURE range in YULEX where we offer fleece lined suits from 2mm to 5mm. These thicker suits are glued and taped and allow surfers to surf with thinner suits while keeping an extreme level of warmth and comfort. All of these innovations are requested by surfers and we are keen to meet their needs.
With technologies trickling down in the ranges, is GBS to be the new Flatlock? Otherly said: is the flatlock wetsuit set to disappear in a near future?
At MDNS we don't think that the FLATLOCK will disappear so quickly. It is obvious that the GBS is an excellent product and a very good solution for the daily practice. However, the FLAT LOCK remains an ideal solution for maximum robustness for intensive practice in surf schools or in rental. So we still have 2 FLATLOCK models in our range to meet the demand of SCHOOLS, RENTAL or sport shops looking for robust products at controlled prices.
What are you bringing on the table in FW23 as far as neoprene and linings are concerned?
In our top range we work with 2 types of foam: Neoprene Superstretch and YULEX HEVEA. In fact, we meet both types of demand: some are looking for maximum flexibility with our PRIME model in S-FOAM superstretch and others are looking for a very warm wetsuit that respects the environment as much as possible with its internal Eco foam designed with HEVEA.
There has been a lot of focus on fits lately, as opposed to a few years ago when the stretch was the fit. Is there room for improvement on silhouettes (and genders)?
At MDNS we work a lot on the cut of our suits. We take great care to ensure that each piece of our products is perfectly adapted to the surfer's morphology. We work in close collaboration with our athletes and our partner surf schools to rework each year our cuts and adapt them to the surfers.
The lifespan of a wetsuit is 3 year — 4 tops — whatever the durable efforts are made by brands and manufacturers. Recycled and compostable are the way to go for a sustainable future?
Surfing suits have a limited lifespan. Recycling is obviously important for our future. Europe has implemented a new ECO Tax since January 2022 which is applied to wetsuits and aims at recycling them. At MDNS we have been working for years in this direction and offer our used wetsuits to associations or professionals who use them to manufacture numerous neoprene-based accessories. We also encourage surfers to bring their old wetsuits back to the shop for recycling.
When it comes to the order form, what piece of advice do you have for retailers? Stick to the pre-orders for better margins or split your purchases in separate batches to oil your cash flow?
The answer is complex. Like all brands we need pre-order volume to produce our stock. However, it is obvious that shops have large stocks and also have to manage their cash flow. We therefore work hand in hand with our partners to find the right solutions to ensure that our retailers do not run out of products while managing our joint stocks and cash flow..
Key Products
4/3 PIONEER
Our excellent value for money, both strong and comfortable at an excellent price.
5/4/3 PRIME
Our most stretchy wetsuit ! incredible comfort at a controlled price.
4/3PURE
Our vision of the ECO suit, made with YULEX, solvent free glue and recycled Jersey ! If you are looking for a very warm and environmentally friendly wetsuit, the PURE range is for you!