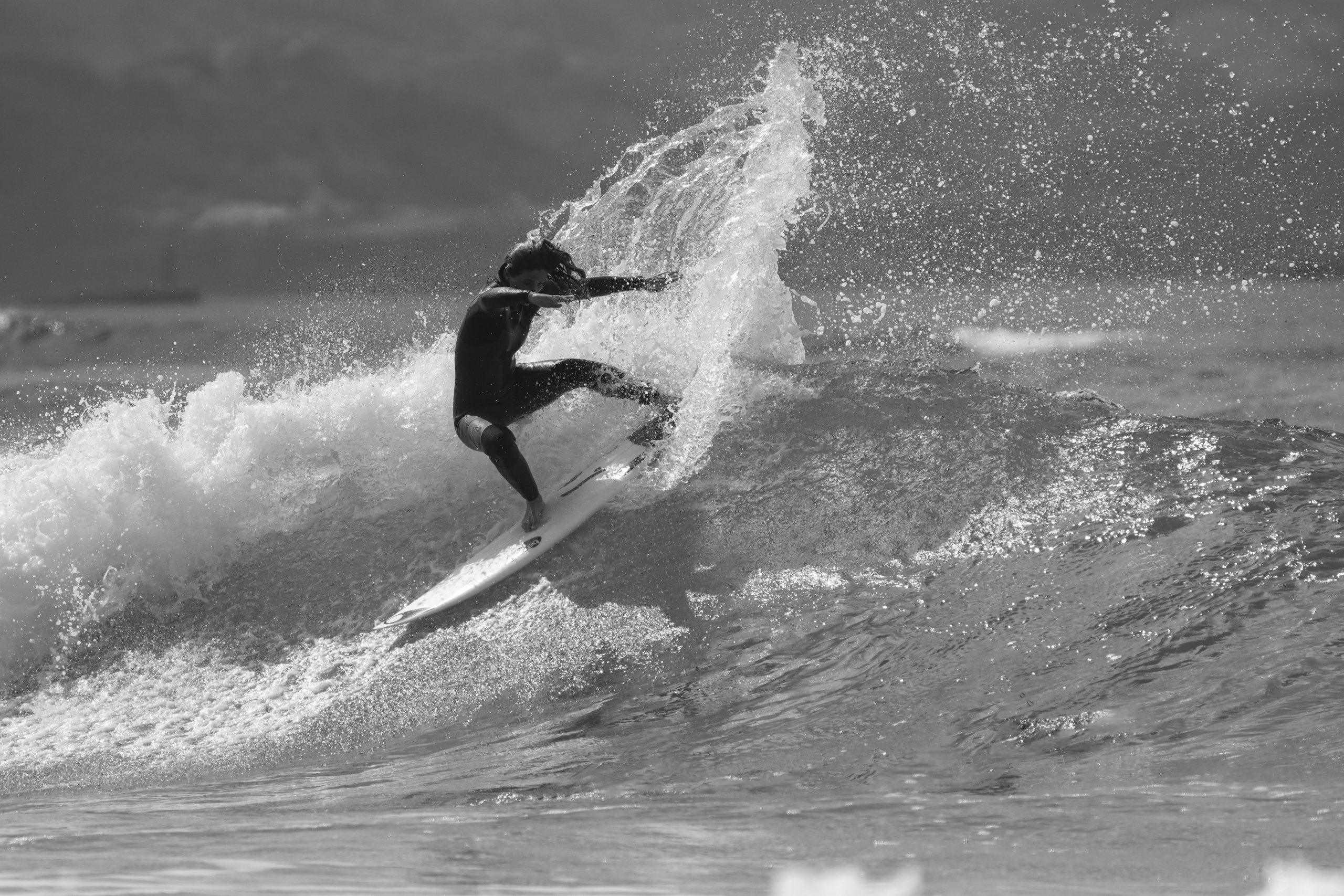 Sooruz Wetsuits F/W 23/24 Preview
Retail Buyers Guide: Wetsuits F/W 2023/24 Retail Buyer's Guide
Brand: Sooruz
Interviewee: Marin MAURIAC Product Engineer
Already an expensive piece of the surfer's kit, the winter steamer took a hit with the rise of material/shipping costs. How much of a rise of RRPs are we talking about for FW23? How do you justify the rise to retailers & customers?
SOÖRUZ is a brand that care about making performance product and make it in a sustainable way. For FW23 we kept working on innovation, performance, ecodesign and the life cycle of the wetsuit, but we also focus on stabilizing our prices. So, for FW23 we are happy to say that there will be no increase.
On the one hand, surfers are now keen on wearing hooded wetsuits for the coldest days, and on the other hand, the "4/3 with more 3 than 4" are on the rise for extended mild autumns these days. How do you handle those new habits?
We try to adapt the best we can to our customers' needs. Today neoprene is so flexible that customers look less on the repartition of the thickness on the wetsuit when they search flexibility. At Soöruz we always make sure to have a good balance on our thickness so that our wetsuits are warmth and stretch at the same time. 
This winter we focus on two innovations, first our inside recycled THERMOLOOP lining made of recycled polyester that give really good stretch and keep your body warm for winter sessions. Recycled THERMOLOOP is available for men and women wetsuits. Second, we worked on a hooded wetsuits on our FIGHTER range. This hooded wetsuit will be available in 4/3 and 5/4/3 using recycled THERMOLOOP lining on all the inside of the wetsuit which makes the wetsuit warm and stretch at the same time, perfect for the cold days. For the women the hooded wetsuits are available on the GURU range which our most flexible, warmth and comfortable range. 
What are you bringing on the table in FW23 as far as neoprene and linings are concerned?
Our FW23 collection follow our SS23 collection, with our new OYSTERPRENE Y8 one of the most flexible, sustainable sandwiches on the market that will be available on the GURU range. Also, we integrate a hooded wetsuit to the FIGHTER range with full THERMOLOOP inside and OYSTERPRENE foam. The idea was to offer a stretch, warm and comfortable hooded wetsuit but at a more affordable price. We work hard in order to integrate our ecological foam OYSTERPRENE on the FLY+ range as well. 
We also expend our accessory range, with a new hooded neoprene thermo top which is perfect if you want to keep a thinner wetsuit for the winter. And our Gloves collection goes from 1.5mm really flexible to 6mm for extreme condition. 
There has been a lot of focus on fits lately, as opposed to a few years ago when the stretch was the fit. Is there room for improvement on silhouettes (and genders)?
We constantly review the shapes of our wetsuit because the materials are evolving each years, we need to adapt in order to offer the best fit possible for our customers. We also work on the fit so that there is no weak point on our wetsuits to increase its lifespan.
The lifespan of a wetsuit is 3 years — 4 tops — whatever the durable efforts are made by brands and manufacturers. Recycled and compostable are the way to go for a sustainable future?
Yes, even if we are doing everything we can, there is an expiration date on a wetsuit when you use it frequently. Currently no one can take an old wetsuit and make fresh neoprene out of it in an industrial or semi industrial way with low energy cost.  As for biodegradable part people should be careful regarding that term, because every part of the wetsuit needs to be biodegradable that include the zip, details etc… And I think in every case, the wetsuit is not biodegradable in landfill but only industrially, which is better than nothing but there is no collect point to those biodegradable facilities yet.
That why at Soöruz we launched our second life program more than 2 years ago which give another life to the neoprene by shredding it and using the shred to make new product. Our latest product is a floor tile for sports. The real advantage is that we are able to make a difference by upcycling big quantities. We already upcycled over 20000 and we are investing new machines in order to be able to shred 60 000 between 2023 and 2024. To our knowledge, no one is investing as much as Soöruz to reduce the environmental impact of a wetsuit.
When it comes to the order form, what piece of advice do you have for retailers? Stick to the pre-orders for better margins or split your purchases in separate batches to oil your cash flow?
In order to have a more stable market retailers should stick to the pre-orders. It gives them better margin and avoid overproduction. Overproduction leads to big sells with broken prices on the web from brands  which is not good for them and the market in general.