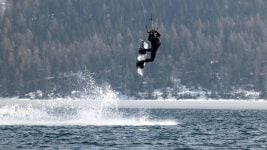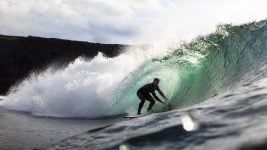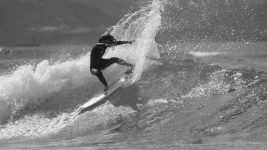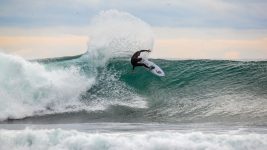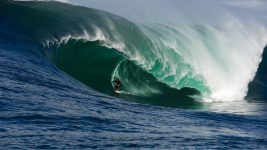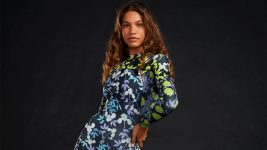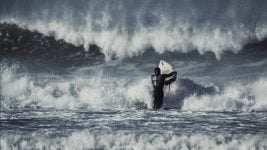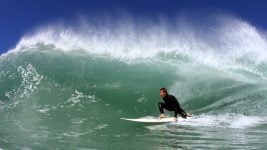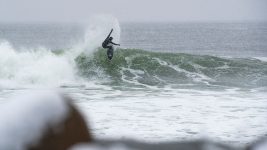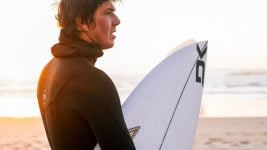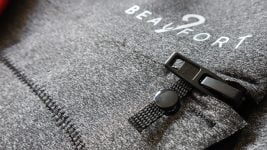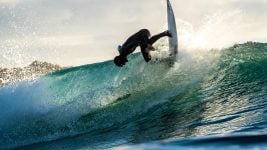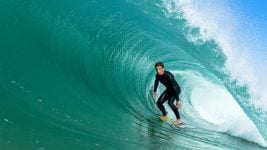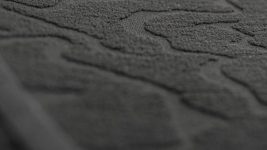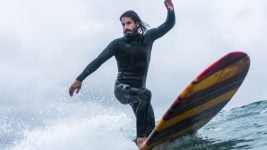 Wetsuits F/W 2023/24 Retail Buyer's Guide
While most retailers are still trying to sell off their 2022 (over) stock, neoprene brands are already coming through with their 2023 fall-winter collections. Will they manage to convince them? Spoiler alert: they have some solid arguments! By David Bianic.
While the U.K. is covered in a blanket of white at the time of writing, climate change is causing more and more extreme weather – summer heat waves and snowfall on the coast. Is this good news for winter wetsuit sales? That would be too easy. On the one hand, during the Covid boom consumers (over) equipped themselves and the renewal rate of this type of surfing equipment is about three years so it's too early for them to be back at the cash register. On the other, double-digit inflation affects both parties in this economy: the manufacturers and the participants. Wetsuits have been hit hard by this price increase with psychological barriers being crossed when 5/3s are on sale for over 400 Euros…
BREAKING THE BANK
Before we talk about the wetsuits themselves, let's look at the thorny issue of pricing in 2023. "A £10 increase," reveals Gul Watersports' Commercial Director. "I don't think they will be too shocked considering what we know." And indeed, they are not, confirms William Doornekamp, Brand Manager at Jobe, "every brand has a rising price." All of them? Not all it seems, 9 Beaufort have not touched their prices "but tried to find ways to keep the cost down", much like Soöruz, Saint-Jacques and Hurley, except one model (Advant) which sees an increase of 5 to 10 Euros, "because we added an extra insulated panel in the front part of the wetsuit", justifies Fernando Rivero, Hurley EMEA Product Manager.
The miracle solution of the last three years – partially rerunning ranges – doesn't necessarily work any more, regrets Julien Salles, Manera's Brand Manager. They still suffer from price increases and "that's the hardest to justify". The brand have warned their partners of this increase at the pre-order stage to avoid nasty surprises upon delivery. From 8 to 16% at Manera, 10% at Roxy, 15% at Picture, 15 to 20% at MDNS, these increases are not only the result of ballooning production/transportation costs but also due to an unfavourable Euro/Dollar rate, explains Benoît Brecq (Marketing Director at MDNS).
Before gulping a Xanax and sinking into the gloom, it is important to put things into perspective by looking at the past, says Alex Cretier, Director of Prolimit. "If you bought a wetsuit 30 years ago for DM 549 (€ 275), you can now buy a much better wetsuit, with much more stretch and warmth for € 379. In the same era, if you bought a VW Golf you paid €8,500, now a Golf costs €36,000." That's a factor of x4. And he is right, wetsuits will not cost 1100 € in 2023! The same goes for historical brands like C-Skins, a 3/2 was worth 100 pounds 35-40 years ago and you can still buy a full-length Element C-Skins at that price today. Feeling better now, starting to relax?
FW23 WETSUIT TRENDS: BLOWING HOT AND COLD
Let's put the wallet issues to one side and look at more exciting topics such as the developments in winter neoprene usage and the consumption of surfers. On the one hand, cold water surfing has shaken up the codes for "heavy duty" models and surfers now love hooded models that were considered uncool for aesthetic reasons just ten years ago. On the other hand, autumn and early winters are getting warmer and warmer, and this has given rise to 4/3 fulls with "more 3 than 4". "The range of wetsuit specs available now (thickness, distribution of panels etc) is more nuanced today than it was even, say, 5 years ago," confirms James Trevelyan, Director of Circle One. How brands react to these new trends is a good question. Thanks to their warmer liners (Thermal Rebound, Zodiac), Prolimit are seeing widespread use of thinner wetsuits, and "even good 3/2mm suits are being worn by people in winter and some prefer layering with our innersystems undergarments," says Alex Cretier.
Historically, O'Neill have always had success with their hooded models due to their location in Santa Cruz, Northern California, while 5 and 6mm models are outpacing 4/3s in terms of sales. Conversely, MDNS are offering 2mm full-lengths with fleece lining (Pure Yulex range) for the beginning of autumn in Europe.
It should also be noted that women seem less attracted to models with integrated hoods, says Valerie Hill, Global Manager Wetsuits & Swimwear at Roxy.
Another subtlety is revealed by Julien Salles from Manera, namely 4/3s that have only a 4mm panel on the chest and the rest in 3mm. This is an option that the brand refuses to take, their 4/3s have more than 50% 4mm neoprene: "I never want to hear about a customer being cold in a MANERA wetsuit." The same is true for Dakine and their Wetsuit Designer Phil Bridges who regrets the lack of norms for measuring neoprene thickness: "some measure only the foam, some measure foam and lining." Dakine chose to take into account the thickness of the foam before lamination, which in their opinion is more reliable than with liners included since they can vary.
Another question crossed our minds: since the trickle-down theory also applies to wetsuits and yesterday's premium technologies are now found on entry-level models, will GBS (Glued & Blind Stitched) seams soon appear on entry-level models, signalling the end of flatlock seams? The short answer is no. In addition to its lower cost and durability, flatlock technology will remain because "You don't need a GBS wetsuit in warm water; it is a waste of money," says Patrick Watin, Sales Manager for West. He points out that flatlock seams are not watertight and therefore reserved for temperatew closer to warm water. Tom Copsey at O'Neill adds that blind stitched seams are very difficult to make on thinner neoprenes and water ingress is unavoidable because of the stitching, even when using internal tapes. Once again, "less is more" applies!
FW23 NEOPRENES
It'd be nice to save some oysters for the New Year, wouldn't it? The use of oyster shell powder is being extended in 2023, providing us with cleaner neoprene. Pioneer in this field, the French brand Soöruz are ahead of the game and are integrating the latest generation, Y8, into its Guru range for fall-winter 2023. Alder are also relying on this powder for the Luxe and Evo Fire ranges, as are their British compatriots C-Skins on their Halo X2 neoprene. O'Neill are being totally transparent by indicating that this powder is used in up to 10% of their neoprene (Hyperfreak and Hyperfreak Fire, Psycho Tech, Blueprint): a detail that is rarely provided. We're actually talking about a mix of technologies, like for example in Picture's Eicoprene, which uses oyster shell powder, limestone neoprene and recycled tyres (carbon black). It's the same principle but with big innovations at Saint-Jacques with their Bio II range, "a closed-cell sponge made from renewable raw materials such as sugar cane, oyster shells, rubber and non-edible vegetable oil". Tested by independent laboratories, this material has obtained a USDA Biobased certification.
New brands are joining the Yulex movement as well, proving that price is not a barrier. Manera are introducing a newcomer to their range, the ALT model, 100% Yulex and 100% recycled jersey. While we're on the subject, Patagonia are highlighting another benefit of this foam made from rubber tree sap, in addition to its carbon impact that's 80% lower than conventional neoprene, there are also terrible consequences from the production of chloroprene on the workers and communities living nearby. Prolimit are offering a rubber-based solution other than Yulex: Nature Prene. Their PF2 range is based on this rubber produced from FSC-certified trees, with recycled polyester linings and solvent-free glues.
The rest of the herd is divided between chloroprene-neoprene and limestone-neoprene, the latter of which holds performance benefits for many surfers with its flex/heat properties, especially when it comes from the Japanese manufacturer Yamamoto or Circle One. Dakineare opting for it too and the brand are even offering it in biodegradable FriendlyPrene form as well.
FW23 LINERS
Even more so in winter, the inner/outer liners play a crucial role, both in conserving warmth and preserving the dynamic properties of neoprene over time. Some inner jerseys have names that make you feel warm just reading them. Such is the case for Prolimit's Thermal Rebound (on the Mercury and Vapor lines), inspired by the principles of survival blankets. This is an extra layer of aluminium inserted between the neoprene and their Zodiac liner. You get the same warm feeling from Soöruz' Thermo-Loop, a fleece liner (recycled polyester) that covers the upper thighs, stomach and back. Better still, on the 4/3 and 5/4/3 Fighter hooded models, it lines the entire inside of the wetsuit to make a real slipper!
At Manera, watch you don't get burned by the new Magma+ liner! This fleece insulation has proven thermal and quick drying properties so comfort comes guaranteed. GUL have renewed their Graphene-X technology, integrating graphene into their inner jersey, and you only need minimal quantities if it to warm you up. Let's finish with Dakine who will soon be naturally combining their FriendlyPrene with biodegradable liners.
FIT & ZIPS FW23
Beyond an already pretty elaborate sizing system (e.g. "medium large" vs. "medium tall"), wetsuits nowadays are adding even more into "fit". Adjusting the silhouette of a wetsuit is a delicate balance, as Phil from Dakine explains: "The usual compromise is between fit and everything else – the best fitting wetsuit needs more panels and more curve. But more panels equals more seams, more construction, more cost, more areas for failure, poorer neoprene yield." Each brand is coming up with their own solutions, but there are a few recurring patterns to note. For example, at C-Skins, the Future models offer a very high performance fit, while the classic fit on the entry-level models is more neutral. Picture recommends the Dome models for surfers looking primarily for warmth, while the Equation suits will focus on comfort and stretch. Similarly, the AIR models at Hurley meet the demands of experienced surfers who prefer flex and lightness, surfers "who want to maximize their energy and avoid getting tired by paddling," says Fernando Rivero.
At Manera, fit has been a priority from the start, says Julien Salles who uses specific software to design models in 3D: "Doing everything in 3D allows us to choose our mannequin body morphology and position, and then adapt it to our sports and customer's body type." In a second phase the software flattens the panels, taking into account the thickness and elasticity of neoprene. "Lay one of our wetsuits flat on the ground and you'll see how it is pre-shaped and actually looks like human arms and legs are already inside." Impressive, as is the number of silhouettes in the O'Neill line, no less than 20 between men, women, kids and girls, plus 8 more in the Bahia women/girls collection.
Patagonia do not change their models unless it is for the sake of durability and in fall-winter 2023 this applies to the new Regulator range (Yulex of course). This pays special attention to fit through new, more flexible liners, leaves out seams on high stretch areas and abandons"liquid seams" to "improve repairability," explains Gabe Davies. The founder of Saint-Jacques, Stan Bresson offers an interesting perspective on fit: "It must be said that with the current levels of interest in water sports and the new clientele that this involves, brands and factories are going to have to adapt to offer wetsuits for different silhouettes that are less sporty and aging."
Fit is also a credo for Solite, the accessories brand famous for its booties. Their Thermofoam, a proprietary heat-mouldable foam used in their booties, is evolving into something more flexible and "sticky": "It is very malleable and conforms even better to every little curve or bump of your foot," explains Co-Founder Jamie Meiselman. This features on the Custom Pro 2.0 and Custom Plus 2.0.
Finally, let's talk about closing systems, which indirectly constitute part of the fit. Not much new except the return of back zip options at Hurley, on the Advant models and particularly on Kids models, "especially at those ages where they don't have sufficient ability to fit on a front zip and need parents help".
Brands have a lot to offer for FW23 and it's down to you to give something back by thinking about your used wetsuits' end of life. Benoît from MDNS reminds us about the new eco-tax in force since January 2022 which applies to wetsuits, encouraging us to recycle them. Solutions do exist, like from Manera who are partnering with Circular Flow to recover neoprene and recycle it into various accessories. The brand have installed collection bins in the 10 largest French surf shops with a target of 2,500 wetsuits in 2022. At Soöruz, the Second Life program has already upcycled 20,000 wetsuits to date and the brand are aiming to reach 60,000 between 2023 and 2024. There are local solutions on the other side of the Channel too with Circle One teaming up with a recycling partner in South Wales to turn used wetsuits into bags and other neoprene accessories. And it should be noted, "we accept all brands," adds James Trevelyan, all in the same boat.