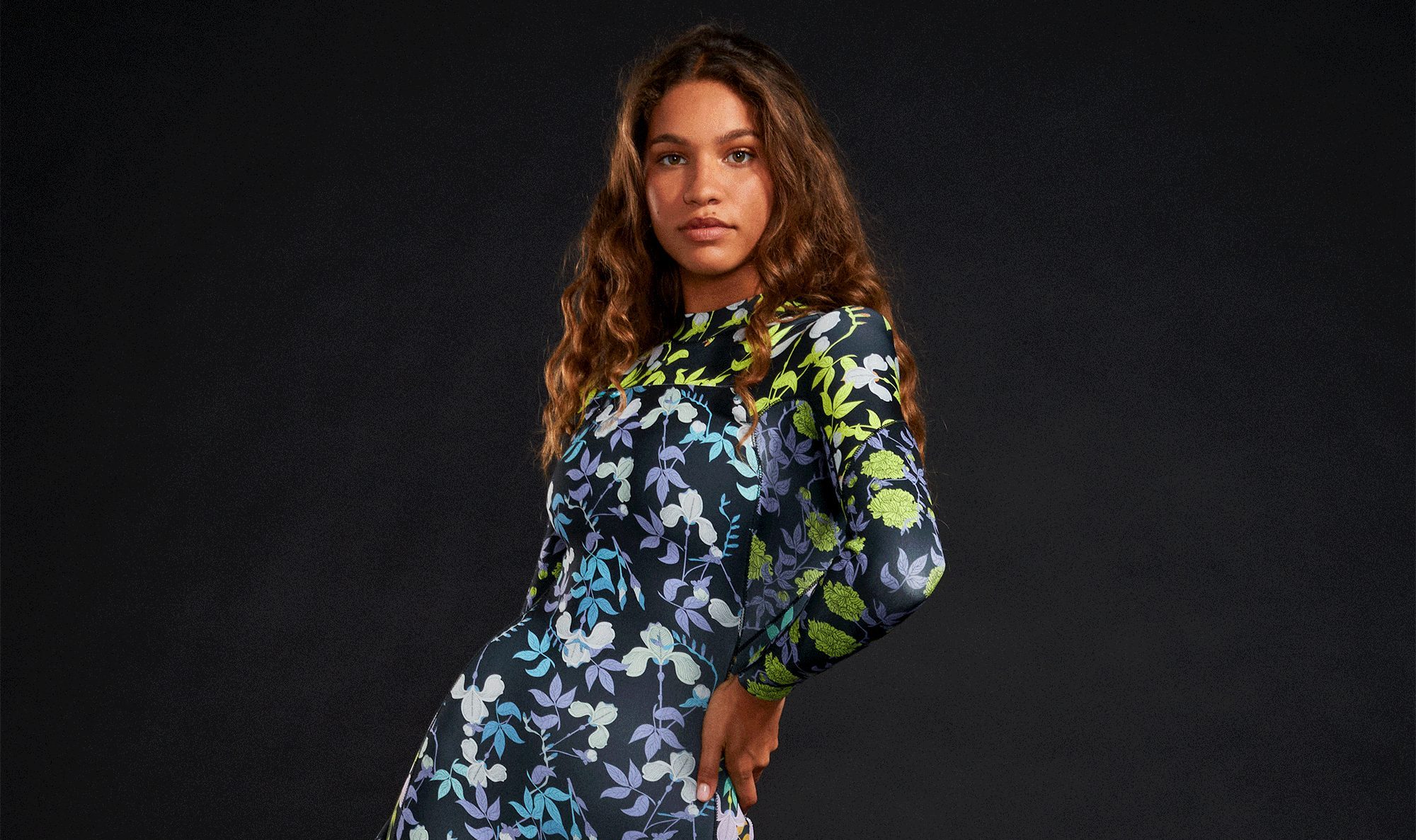 Roxy Wetsuits F/W 23/24 Preview
Retail Buyers Guide: Wetsuits F/W 2023/24 Retail Buyer's Guide
Brand: ROXY
Interviewee: Hill Valérie / Roxy wetsuits and swimwear global manager
Already an expensive piece of the surfer's kit, the winter steamer took a hit with the rise of material/shipping costs. How much of a rise of RRPs are we talking about for FW23? How do you justify the rise to retailers & customers?
We are aligned with the rest of the major players of the industry with around 10% of RRP increase on the average of our lines. The explanation we are giving is exactly the one you are mentioning: rise of material cost, shipping, adding labor and energy.
On the one hand, surfers are now keen on wearing hooded wetsuits for the coldest days, and the other hand, the "4/3 with more 3 than 4" are on the rise for extended mild autumns these days. How do you handle those new habits?
This hasn't affected our business and range structure, no specific request from our clients on that specific matter. If men are more keen to wear Hooded wetsuits women are not moving too fast in the direction.
With technologies trickling down in the ranges, is GBS to be the new Flatlock? Otherly said: is the flatlock wetsuit set to disappear in a near future?
For Roxy there's no plan to stop Flatlock for now, this is a technology that allows to have better price point and is performant enough for some of our  3/2 wetsuits and totally for  spring suits.
What are you bringing on the table in FW23 as far as neoprene and linings are concerned?
We have already integrated new linings in last season and in the actual climate we are limiting the number of different technologies. We have been focusing especially on the sustainable side of our product, so we have integrated recycled lining in our price point products, which was not the case last season.
There has been a lot of focus on fits lately, as opposed to a few years ago when the stretch was the fit. Is there room for improvement on silhouettes (and genders)?
Roxy has been on that focus for a few years now, this is not new for us. Wetsuits designed by women for women. Our wetsuits are designed with our female athletes, in order to offer the perfect fit adapting to the women body, offering at the same time the ultimate comfort and the most flattering seams.
The lifespan of a wetsuit is 3 year — 4 tops — whatever the durable efforts are made by brands and manufacturers. Recycled and compostable are the way to go for a sustainable future?
For now, it is, we are also working on reclycling our wetsuits, re-using the neoprene of old wetsuits, but regarding durability we don't have any solution… but things can change.
When it comes to the order form, what piece of advice do you have for retailers? Stick to the pre-orders for better margins or split your purchases in separate batches to oil your cash flow?
For wetsuits retailers are only doing preorders, leadtimes and factory capacity do not allow to split purchases for most of the products. 
Key Products:
4/3 RISE BZ GBS
ERJW103156  
Features:
Fabrics: Eco stretch-flight neoprene
Eco sleek warmflight lining
Seams: GBS glued and blind stitched seams
Print Print placement may differ slightly
Water based glue used for lamination
Recycled polyester and nylon used for linings
Entry system: Back zip entry system with YKK™#10 plastic zip
Features
Flush lock 2.0 seals at wrist and ankle
Supratex knee pads, durable, lightweight & flexible
Glideskin neck seal
Hydrowrap adjustable neck closure with hydrosheild water barrier
Fabric Content:
88% Recycled Polyester, 12% Elastane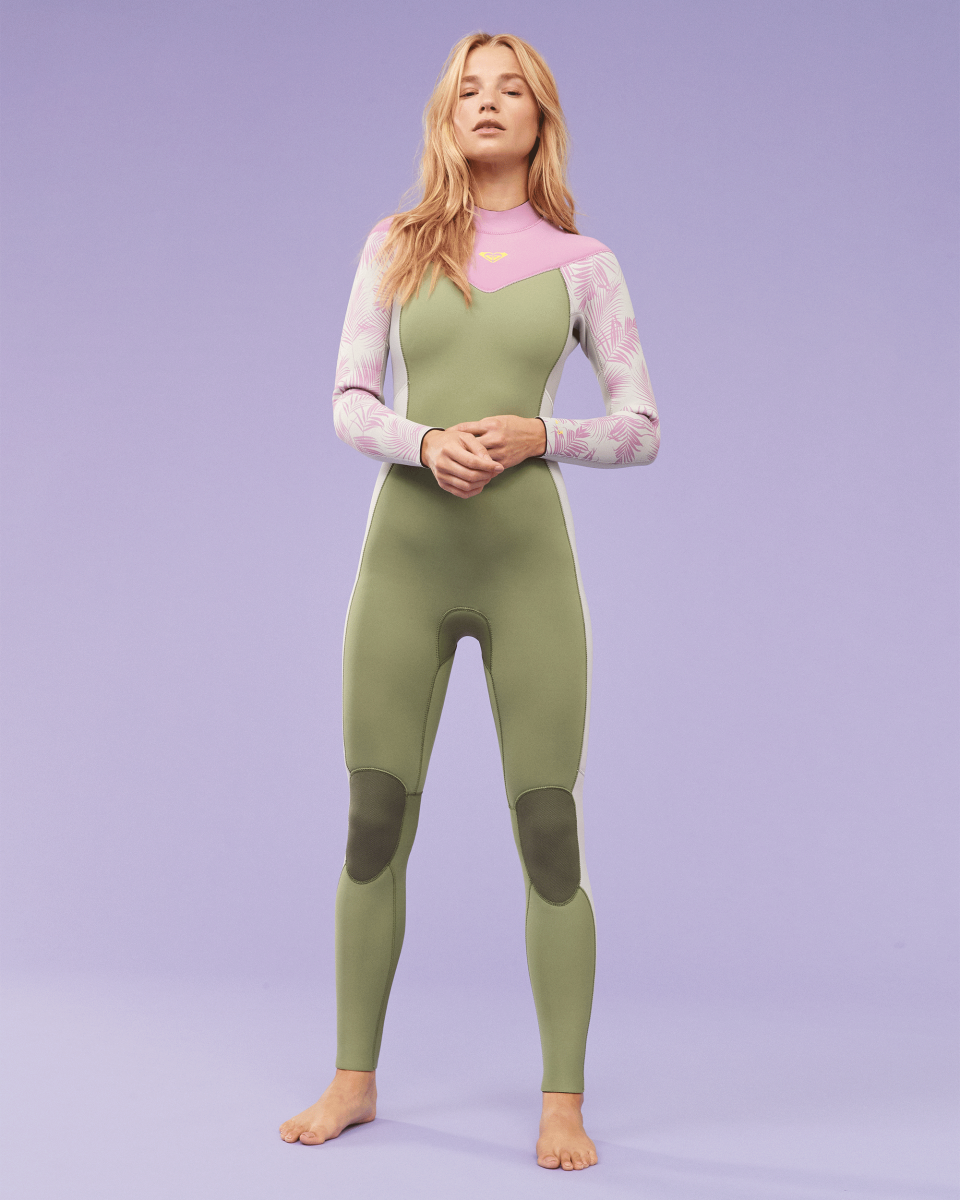 4/3 ELITE XT ST PRINTED FZ GBS
ERJW103134 
 Features:
Fabrics: Eco Xtra-stretch
Seams: GBS glued and blind stitched seams
Inside taping: Xtra-stretch taped at full suit excepted shoulder cuts and knees
Thermal lining: Eco sleek warmflight at full body expected overflap, underarms and calfs
Technology1: Water based glue used for lamination
Technology2: Recycled polyester and nylon used for linings
Chest Zip entry system with PK#8 plastic Zip
Print placement may differ slightly
Features: Flush lock 2.0 seals at wrist and ankle
Fused Edges at neck, wrist and ankle
Supratex knee pads, durable, lightweight & flexible
Glideskin neck seal
Key loop
Fabric Content:
87% Recycled Polyester, 13% Elastane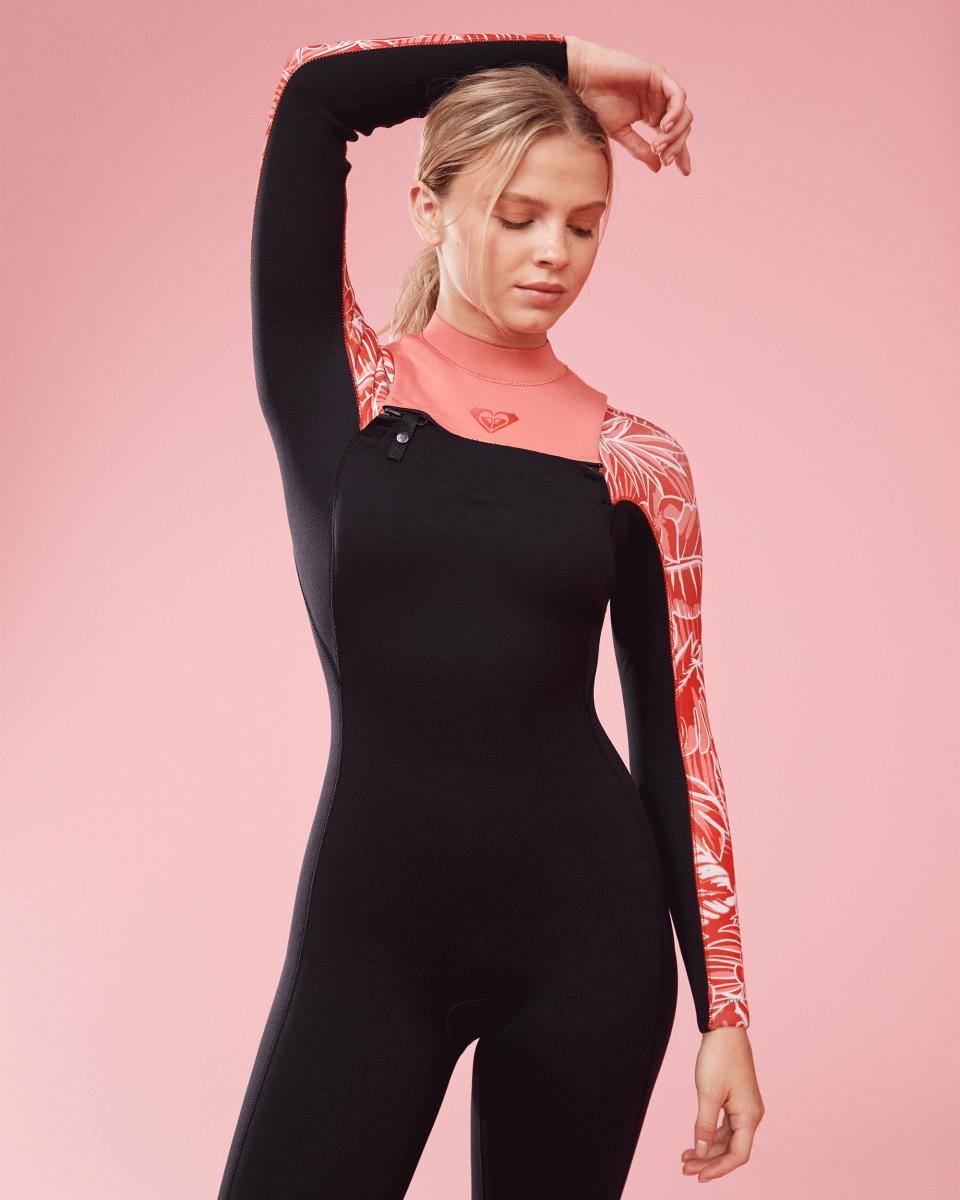 3/2 ROXY X ROWLEY FZ GBS
ERJW103158
Features:
Fabrics: Eco stretch-flight
Seams: GBS glued and blind stitched seams
Inside taping: Xtra-stretch taped at front, back and top legs
Thermal lining: Eco sleek warmflight at bust (front, sides, back) and wrist
Technology1: Water based glue used for lamination
Technology2: Recycled polyester and nylon used for linings
Chest Zip entry system with PK#8 plastic Zip
Print placement may differ slightly
Features: Supratex knee pads, durable, lightweight & flexible
Glideskin neck seal
Fabric Content
88% Recycled Polyester, 12% Elastane