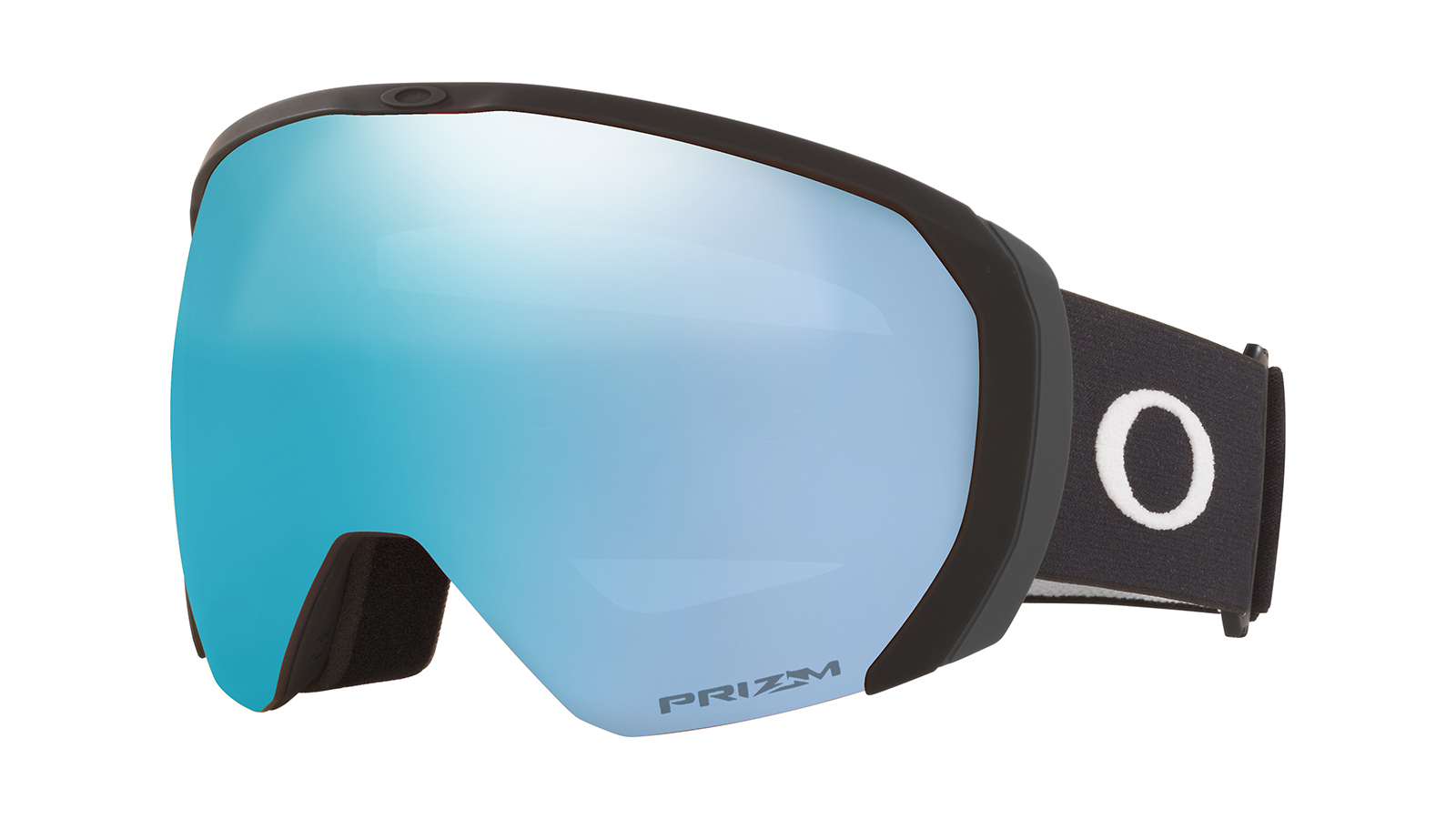 Oakley FW20/21 Goggles Preview
Retail Buyers Guide: Goggles FW20/21
Brand: Oakley
Interviewee: Mike Turner, Global Category Manager
MARKET
What are your main price points for next season?
We have two new styles for 2020, the Flight Path XL and Flight Tracker, which are positioned at our "Core" price point retailing from 153-189€ and 117-153€ respectively. The 153-189€ price point has been a sweet spot for the snow collection for the past three years, the plan in 2020 is to add to it and compliment around it.
How are you segmenting your goggles collection?
We use a combination of factors to guide the segmentation of our line. Everything from targeted end user needs, to features, price and even lens style. Lens style is a very intuitive/recognizable point of difference between goggle styles. We've started using a consistent descriptor within the product naming to help consumers identify the different lens styles. For example, if the goggle name contains the word "Flight" it will use our Toric lenses; if the style name contains "Line" it is constructed using our Cylindrical lenses. We see different lens shapes and frame design creating regional trends in the snow space.
In 2020 we are introducing two new styles, one that evolves and modernizes a previous Oakley goggle and the second which combines designs from two of our top selling goggles. We will also introduce a wide variety of new color and graphic combinations including a special athlete signature series.
What general trends are you noticing and how healthy is the market in Europe?
For us the European market is very strong. We've seen significant growth over the past three years in goggle sales. Being the first to market with a contrast enhancing lens, Prizm™, Oakley's leading lens technology, has been the largest contributor to that success. The market in Europe is quite mature, and I believe less susceptible to trends. But there is a strong appetite for new product innovations, especially those that enhance the on-mountain experience either in terms of safety or functionality.
MARKETING
For 20/21, what's the main product news you have in store for retailers?
The main product news we're looking forward to sharing is our all-new styles – Flight Path XL and Flight Tracker XL/XM/XS. The goggles are inspired by Oakley's first true oversized snow goggle, Canopy, but are tuned for different end users and on mountain needs.
What is the secret to selling high-quality snow goggles?
Quality and reliability are key. Using athlete insights to help guide our development is also very important. As a brand we strive to innovate with each new product release, either by design, technologies or constructions. Having a robust technology roadmap and an athlete and customer focused mindset is a recipe that we believe is working.
How do goggles fit with the rest of your line?
Internally goggles are referred to as the "tip of the spear." Typically the goggle platform is a testbed for learning and experimentation, so it is highly influential into the rest of our Optics product lines.
PRODUCTS
Any new shapes for 2020?
We are introducing two new styles in 2020: Flight Path XL, which has a true semi-rimless frame, and Flight Tracker XL/XM/XS which is a full frame design. Flight Tracker was inspired by Oakley's first true oversized snow goggle, Canopy. While Flight Path, is inspired by both Canopy and Flight Deck, leveraging the best elements in both goggles to create a new semi-rim design for Oakley.
Flight Path XL was tuned by the on-hill needs of ski racers and was developed in conjunction with Super G World Champion Aleksander Kilde of Norway. A semi-rimmed design maintains the top and side coverage of a fully rimmed goggle and integrates with helmets, while the semi-rim bottom enhances field of view. The XL size maximizes field of view at all angles but the new Ridgelock EV lens construction specifically leads to greater upward visibility, appreciated by skiers for when they are  in an aggressive skiing position.
Flight Tracker XL features an oversized full-rim toric design, promising to become another staple in the line. The intent was to provide a timeless design with modern flair, simple yet proven features, and an optimized field-of-view in all directions.  With large, medium and small sizes, the Flight Tracker will fit a wide variety of faces, engineered to fit perfectly with most helmets.
What are the tints/colours on trend for 2020?
We are continuing to innovate and expand upon Oakley's Prizm™ Lens Technology. These lenses are engineered to help you see contrast on the mountain in a variety of light and snow conditions. We feature multiple lens options that allow riders to identify terrain, detect snow contours and enjoy riding in any condition.
New to our assortment will be a Prizm Dark Grey. This comes from the request of our athletes for a flat black (non-Iridium® coated) lens. This is will be great in bright light conditions.
How important is helmet compatibility in your strategy?
Goggle and helmet pairing is key to comfort and performance on the hill. No matter the goggles' size or shape, the optimal fit is possible with Oakley's line of snow helmets, MOD5, MOD3 and MOD1 – bringing skiers and snowboarders an enhanced riding experience.
We recommend our MOD1 series for Flight Tracker XL/XM/XS. MOD1 strives to suit to more riders' heads, without sacrificing protection or comfort, by offering three fits – Standard, Youth and Asia.
Do you have any design collabs or artist collabs for 2020?
We worked with Super G World Champion Aleksander Kilde of Norway to design our highly optimized ski racing goggle, the Flight Path XL.
TECH / ECO
What new technical features are debuting for 2020?
Oakley's Ridgelock EV Technology is our latest tech feature. The technology maintains the same quick and easy lens changing system of Ridgelock but is improved with extended field of view for unobstructed visibility throughout the lens. This will be available in the all-new Flight Path XL goggle.
Which lens technologies/coatings are key for next season?
The Ridgelock EV Technology will be important to maximize your field of view while on the mountain, and Prizm™ Snow will continue to be a key lens technology for next season. Prizm Snow enhances visibility of snow contours, bumps and textures, providing clear vision while you're skiing or snowboarding.
Are you implementing digital technologies in your goggles for 2020
No, we will not be implementing digital technology in our goggles for the upcoming season.
BEST SELLERS
Please name and describe your 3 highlight pieces and items that retailers should definitely order.
Retailers should purchase Oakley's all-new goggles, the Flight Path XL and Flight Tracker XL. Additionally, the Mod1 snow helmet is a great item that's compatible with most goggles and available in three fits – Standard, Youth and Asia.