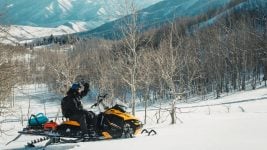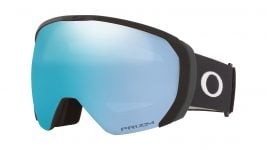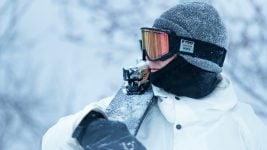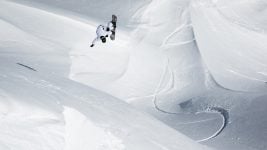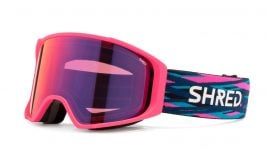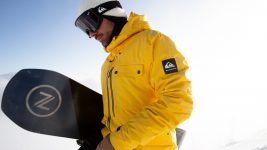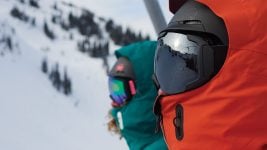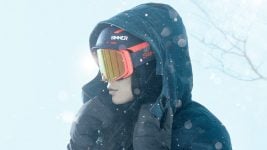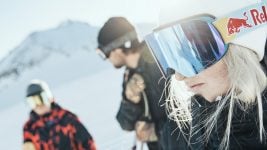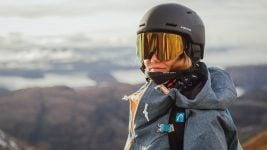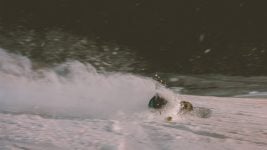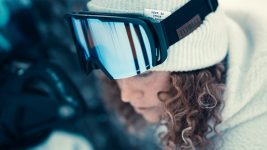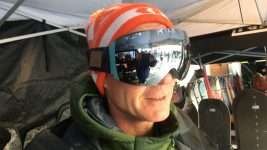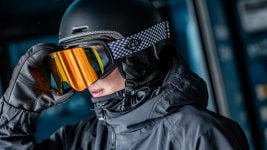 Having a hard time keeping up with all the new brands, models and innovations in the goggle segment? Here's a clear overview in our Snow Goggles Retail Buyer's Guide for FW20/21 by Dirk Vogel.
MARKET & PRICE POINTS
Snow goggles count among the most trusted pieces of gear for snowsports enthusiasts. Goggles offer protection from UV rays, cold wind, slush, and tree branches. They will cushion a harsh blow to the face. Goggles provide fog-free, crisp vision under a variety of lighting conditions. Basically, proper goggles directly translate into a longer, safer, and more enjoyable day out on the slopes, which makes them a timeless, fundamental product category. "The market in Europe is quite mature, and I believe less susceptible to trends. But there is a strong appetite for new product innovations, especially those that enhance the on-mountain experience either in terms of safety or functionality," said Mike Turner, Global Category Manager at Oakley.
With that said, not every company in today's rapidly growing goggle landscape is able to offer added value and innovation. As Neil Slinger, International Sales Manager at Melon Optics noted: "We see that the market is being flooded with many online-only, off-the-rack brands. These brands are launching mainly via Kickstarter with open-mould goggles straight from the factory, just with a logo added and their strap design." Nevertheless, an influx of new brands, including eyewear label Komono launching their first goggle in 2020, also indicates a healthy market. Putting things in perspective, Mike Lewis, Director of Marketing at Zeal Optics said: "At the end of the day, we're snow farmers, and the health of the market is a direct function of how much snow we're getting – not just this season, but for the last couple – to drive inventory."
Looking at the last two seasons, winters in Europe have not been great, but actually downright amazing! So, it's no surprise that customers are ready to upgrade their goggles for FW20/21. Speaking on current consumer behaviour, Shay Williams, Product Development Specialist at Dragon, noted an important trend: "A lot of the consumer base is bifurcating to either the higher-end premium goggles with more functionality, or the cheaper but well-designed goggles that offer great value. A lot of the middle tiers – at all brands – are decreasing due to the effect of this consumer split." Accordingly, value-oriented customers can find fixed-lens models and even interchangeable lenses between €29.00 and €119.00 with a lot of action around €89.00 to €99.00. Prices for high-end models will drop slightly next season. The hot price point for premium goggles is now €239 instead of €279.
When it comes to sustainability, Spektrum has actually won an ISPO award for their frames that are made of plant-based non-food derivatives from corn. 64% of the product are produced with plant-based bio-material and recyclable materials. They are modified into polymers and become pellets that are injected with colour. The dye process ensures a superior durability and depth of colour for all their frames. This vastly improves colour performance, durability and scratch resistance. The process also spares workers and the environment from exposure to hazardous solvents and chemicals.
The 7 Hottest Snow Goggle Trends for FW20/21:
SEASON TREND: HELMET COMPATIBILITY
The adoption of helmets at ski resorts is at an all-time high this season. Brands are already seeing the impact on purchase decisions. "Goggles are less seen as stand alone, but mostly in combination with a helmet," said Max Thurner, International Marketing Manager Snowboards & Protection at Head, adding: "Our helmets and goggles are developed together in terms of fit, design and colours." Several equipment brands pursue such a synchronized approach, including Oakley, Burton (Anon), Giro, Rossignol, TSG, POC, Dirty Dog, Sinner, Bliz, Cairn, and Shred. Speaking on the advantages, TSG Head of Marketing Nadja Herger offered: "A gap-free fit is vital, as only then helmet and goggle form a unit and can deliver the best performance." At Bliz, Marketing Manager Andreas Person points out that, "the adjustability of our goggle side clips makes it easy to also fit with other brands and models." Brands without their own helmet lines rigorously test their goggles for maximum compatibility, but as Shay at Dragon points out: "It's impossible to design a product that will work for 100 percent of potential situations in the world." Ultimately, that's where a proper fitting at the pro shop comes in.
XXL GOGGLE SHAPES
Oversized frames are blazing hot in eyewear and in snow goggles, XXL shapes also offer added functional advantages. "We are definitely seeing a trend towards oversized goggles with large field of view," said Martin Walter, COO and Co-Founder at Vertical Unit. At Red Bull SPECT Eyewear, Brand Manager Marius Cadalbert confirmed the trend: "Sizes are getting bigger and specific lens properties are becoming more and more important." Oakley is charging into 2020 with the Flight Path XL featuring Ridgelock EV lenses for maximum upward visibility and the full-toric Flight Tracker XL, both "inspired by Oakley's first true oversized snow goggle, Canopy, but tuned for different end users and on mountain needs." TSG just finished development of the Goggle Four: "These supersized goggles, for riders with medium to large faces, are equipped with an oversized, distortion-free cylindrical dual-lens that is both anti-fog and anti-scratch." Also look out for generously sized models engineered for max peripheral vision, including the Rave goggle (Bliz), Axis and Contour (Giro), PXV (Dragon), Legacy (Spy), Horizon (Head), Brody (Quiksilver), Larfe (Cairn), Amazify (Shred), Magnetron Eon (Red Bull Spect), Blaze (Vertical Unit), Reference (Cebe), Mutant 2.0 (Dirty Dog), Airs and Maverick (Rossignol), and Portal XL (Zeal).
NEXT-GENERATION LENS OPTICS
The speed of progress in lens optics is breath-taking, as every brand presents state-of-the-art tech next season. Attaining a big-picture perspective is hard, but Boukje Bontenbal at Sinner offered that "the Toric lens is the newest trend," pointing to their Panotech toric lens featured in the PXV2 model. Shay at Dragon confirmed that, "spherical lenses continue to shrink in market share, while cylindrical and popular toric lenses are on the rise." Giro teamed up with Carl Zeiss to develop injected toric lenses, while Melon, POC, Rossignol, Spektrum, Quiksilver, and Roxy also trust German-engineered Zeiss lenses. Anon worked with athlete Anna Gasser on new WM3 goggles and unveil new Perceive Lens Technology for true visual clarity. At Shred, Co-Founder and CEO Carlo Salmini is proud to say: "We continue to work with MIT – one of the world's leading research universities – to refine our Contrast Boosting Lens technology, which maximizes contrast and image definition. It's a true flat light killer and we offer it in a diverse range of lens tints." Oakley continues innovating upon proprietary Prizm technology: "Prizm Snow enhances visibility of snow contours, bumps and textures, providing clear vision while you're skiing or snowboarding."
Quiksilver advances last season's Color Luxe tech with the NXT Varia winter photochromic offer. Cairn has EVOLIGHT NXT photochromic lenses in store, while Bliz is introducing Nano Optics with supreme anti-fog properties. Zeal launches Observation Deck Technology – replicating an eagle's view of the mountain, in the new Beacon goggle. Also, with field of vision in mind, Smith knocks one out of the park with the 4G Mag goggle, with a cylindrical lens top portion and spherical bottom for full surround vision. For highest contrast, Sinner implements Sintrast that also filters blue light from devices, whereas all premium Spy goggles, including the Legacy model, feature mood-enhancing Happy Definition lens technology.
BLACKOUT!
Judging by what today's hottest snow athletes like freeskier Henrik Harlaut are wearing, the must-have look this season (aside from XXL Wu-Tang hoodies) is: Blacked-out goggle lenses! Henrik's goggle sponsor Oakley introduces a new lens this season, Prizm Dark Grey. "This comes from the request of our athletes for a flat black, non-Iridium coated lens. This is will be great in bright light conditions," said Mike Turner at Oakley. Dragon serves the trend with the new Lumalens Midnight, "perfect for spring or summer days, especially in the high alpine. It clocks in at 6% VLT and is a category S4 lens." Bollé has the cool Northstar style, Komono serves their Anton model in Black, while Robert Olsson at Spektrum is hyped on the Black Line, featuring "a Zeiss dark smoke-tinted lens, aimed at glacier riding with really bright light and high UV exposure." Then again, FW20/21 lens tints also spin the colour wheel with Neil at Melon pushing, "pink chrome lenses which seem to be a hype right now – we'll see if the hype will continue into next year." Across collections, bronze and gold lenses continue to be eyecatchers, much like the alpine blue and neon red tints. Also don't miss this season's sleeper trend that could be hot next year: white sonar lenses by the likes of Spektrum and Rossignol.
BUILT FOR KIDS AND WOMEN
The XXL goggle trend is not the only new game in town next season. Brands are doubling down on their commitment to ladies and kids – in other words, smaller faces – with specific goggle designs. Nadja at TSG explained: "To give kids quality eye protection on the mountain we made a mini version of the Expect goggle. It features the same scratch-resistant, anti-fogging and distortion free, surround vision of a cylindrical dual-lens, with a helmet compatible hybrid frame, frameless construction, triple-Layer face foam and a non-slip strap." For added flair, TSG features cool designs both on helmets and goggles, like the Yeti graphic by Kathi Macheiner on the Expect Mini 2.0 goggle. Spy created a downsized classic with the Legacy SE. Spektrum launches the Templet Jr. model to fit small faces (and helmets), Aphex has the slim Oxia cylindric frame. Boukje at Sinner is proud to announce the Sin Valley model: "Our magnetic goggle is now available in a lady's version, so better suitable for people with small faces. It has a very thin frame that gives it a slick look." Head serves petite wearers with the Solar FMR, "a slim-line, lightweight goggle with a frame-free construction."
RE-ENGINEERED QUICK-CHANGE FRAMES
Exchangeable lenses still represent a strong value proposition, especially for all-terrain riders dealing with fluctuating lighting conditions. For FW20/21, several brands have updated their proprietary quick-change systems. Dragon launches the one-sided Swiftlock 2.0 mechanism in the RVX OTG model, featuring an injection-moulded cylindrical lens and over-the-glasses compatibility. At Spy, Snow Category Manager Casey Pavlosky announced a new, patent-pending system: "Deadbolt's magnets securely guide the lens into place while the locking levers bolt it down. No searching for connection points, no worry of losing a lens." Head has confidence in the magnetic lens exchange system featured in the new Magnify model, because "the lenses are also sealed into the main frame, so no wind and water can enter the goggle." Oakley boasts Ridgelock EV Technology, "improved with extended field of view for unobstructed visibility throughout the lens." Quiksilver brings to market the new Switchback magnet speed connect exchangeable lens frame, sold with bonus spare lenses. Further tech updates include Bliz Nano Switch Optics, Dirty Dog's Mutant Magnetic interchangeable goggles, and Sinner's Avon model with Sintrast technology in Cat 1 and Cat 3 lenses. Red Bull Spect continues to bank on the Magnetron one-click system,  featuring 2 lenses –  a good and a bad weather one – which will give you the opportunity to board regardless of weather changes.
HEADBAND FLAIR
Lens tints may be blacking out, but riders still like to party in the back with vivid graphics on lens straps. Cairn is adding flair with a light blue lens strap called Ice Blue for women and gold strap details for men. Giro is playing with neon and slime green, Spy ups the ante with mushrooms and galaxy designs, plus airbrushed wildlife with artist Dmasso Sanchez. Speaking of collabs, Melon and Horsefeathers got together for flavourful goggles like the Parker and Chief models. TSG implements sown-on logo emblems, checker patterns and stripes, also mirrored in the helmet collection (see Season Trend). For Tom Lazarus at Dirty Dog, it's all about contrasts: "We are enjoying playing Darks and Lights off against each other, for example, Black Frames with a pop of Merlot Purple on our strap." Quiksilver keeps goggle graphics in sync with their apparel and outerwear collections, while Dragon makes "a concerted effort to cross-pollinate between our product lines of goggles, sunglasses and optical frames" and works with UK artist Schoph. Newcomers to the goggle segment Komono introduce a cool concept in the Anton model: "Referencing the practice of personalising your board, every pair will come with replaceable patches that can be added or removed according to your state of mind," said founder Anton Janssens.
FRAMELESS LOOKS
Smartphones have been trending towards models that are all screen, no visible boundaries. Next season's goggles are similar: "We see the frameless look trending which we've capitalised on in our new Marauder goggle," said Casey at Spy. Boukje at Sinner recommends the Avon model with a "frameless look with spherical double lens and outriggers to fit nicely underneath your helmet." Oakley achieves a sleek look in the Flight Path XL: "A semi-rimmed design maintains the top and side coverage of a fully rimmed goggle and integrates with helmets, while the semi-rim bottom enhances field of view." If panoramic vision without visible boundaries is your thing, also look out for the Hatchet model (Zeal), Explorer (Aphex), Goggle Four (TSG), Tranxformer (Spect), Simplify (Shred), Nevada (Bollé), Blaze (Vertical Unit), and Airis (Rossignol) to name a few options.
So, there you have it: Next season's goggles are advanced, stylish, and available at multiple price points. But no matter how much customers spend, everyone wants their goggles to last a lifetime. This is where a new add-on product comes in: gogglesocs are stretchy microfibre covers crafted from recycled plastic bottles with fun and hysterical graphics. The Canadian brand made its official European debut at ISPO 2019 and has sold over half a million gogglesocs, saving over 165,000 plastic bottles. They also support initiatives like Protect Our Winters to ensure a safe future for winter sports. Here's cheers to a banging 2020 snow season!