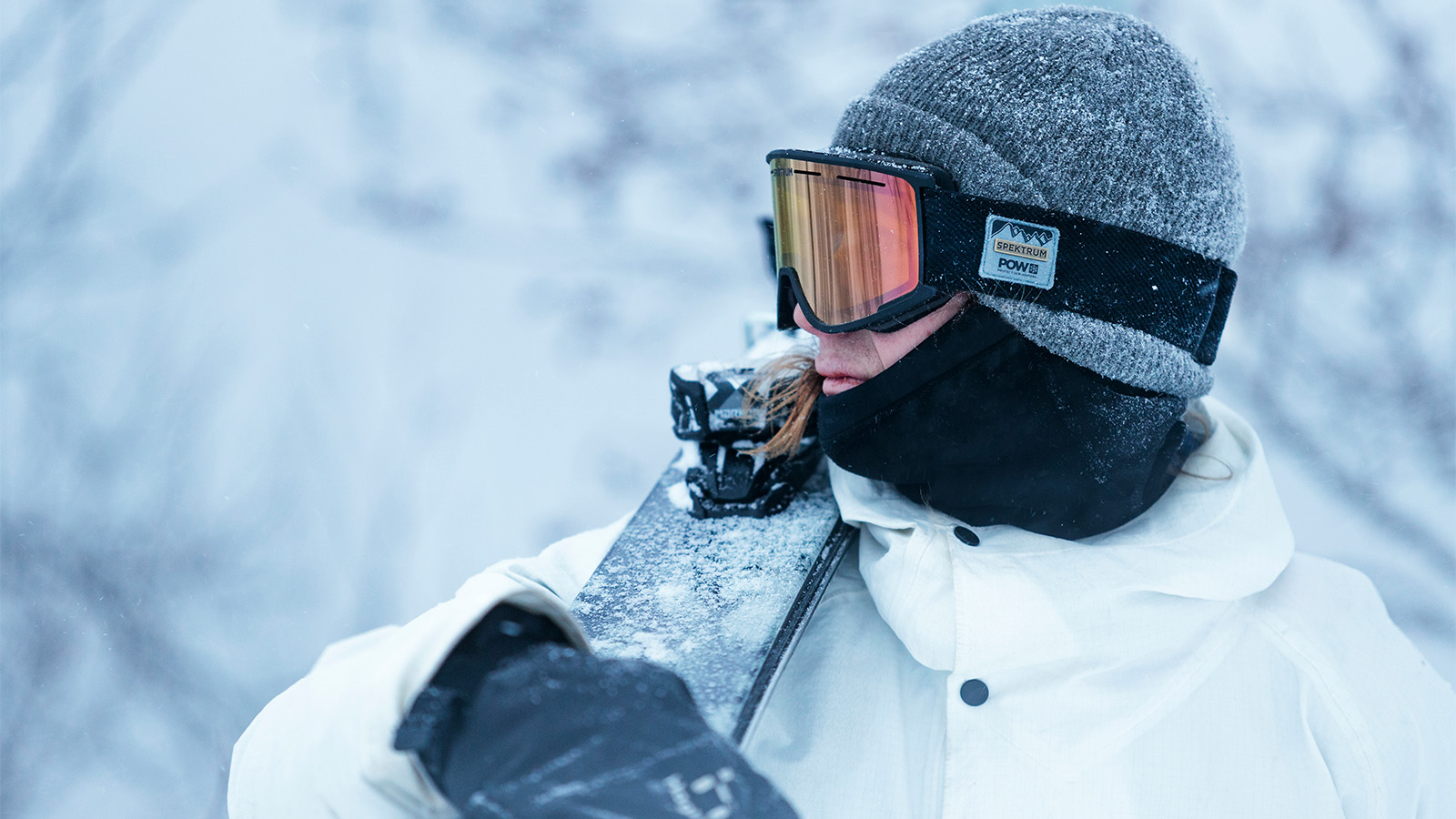 Spektrum FW20/21 Goggles Preview
Retail Buyers Guide: Goggles FW20/21
Brand: SPEKTRUM
Interviewee: Robert Olsson, co-founder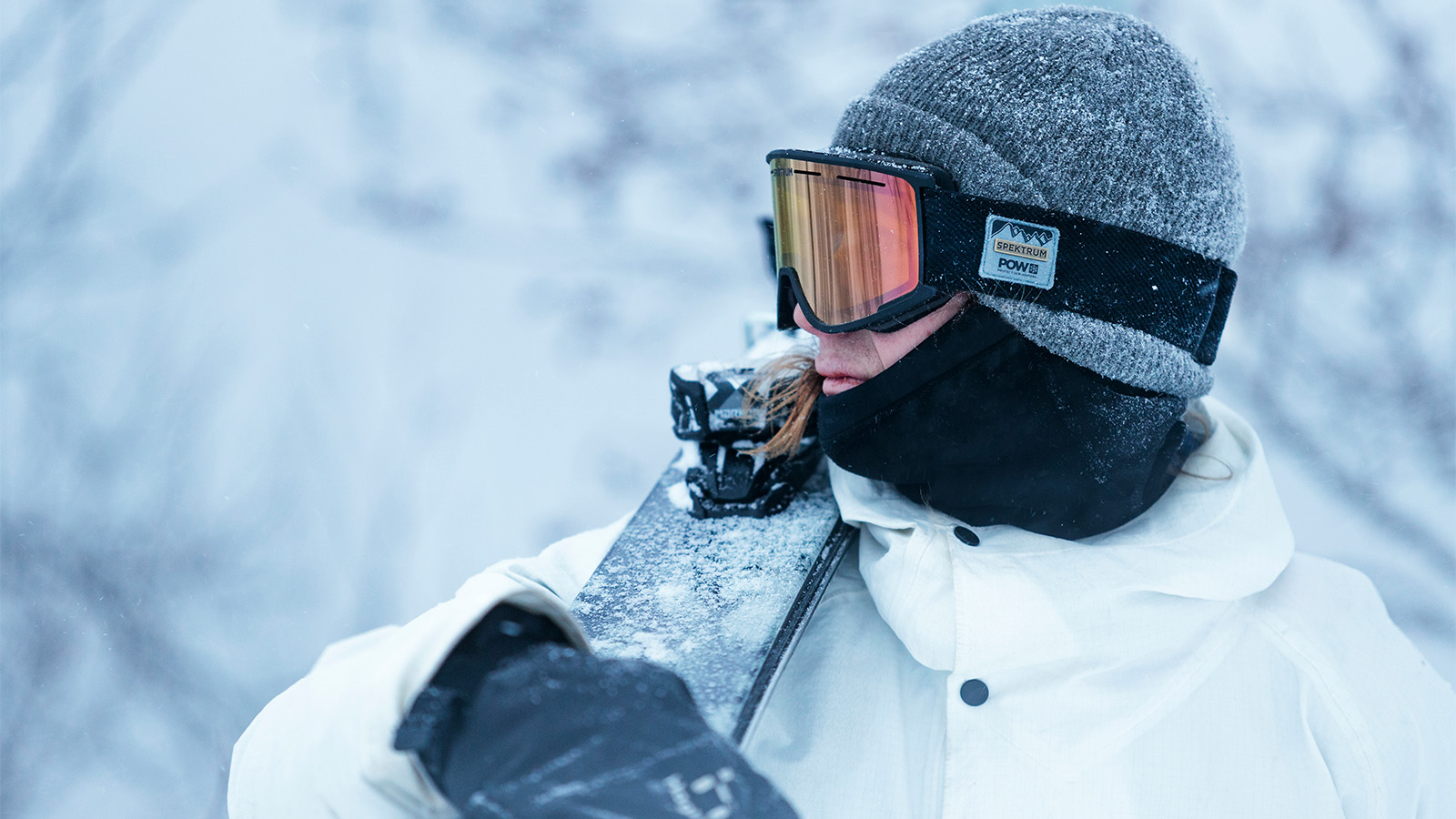 MARKET
What are your main price points for next season?
We are extending our ladder both down and up introducing new designs with new executions for both adults and juniors. At all our price points we are delivering an extremely competitive value for money as well as plant-based materials.
How are you segmenting your goggles collection?
We are finally introducing our plant-based materials and plastics in all of our goggles and eyewear, it's been a journey to get here and we are really proud to roll this out for 2020. Segmentation is mainly done by lens options, with the Basic Line we are hoping to attract consumers a bit newer to the snowriding world with less advanced demands on their equipment still wanting lasting quality and functionality as well as to look good out there.
Our Essential Line is where the bulk of our business lies, and we offer lenses from Carl Zeiss with different multilayer mirror coatings as well as an extra lens for low light conditions in that package.
The Premium Line offers a redesigned strap that looks really mint as well as dual Zeiss Sonar lenses for different light conditions.
We have had great success with the Black Line that offers a Zeiss dark smoke-tinted lens and is aimed at glacier riding with really bright light and high UV exposure.
As a Yin to the Yang of Black Line we are introducing the White Line this season that features a Zeiss lens with Sonar technology as well as a smoke spare lens from Zeiss. White Line is naturally the opposite of Black Line and aimed at really poor light conditions where you need additional contrast to navigate and the Zeiss Sonar lens is doing that job better than anything else out there.
Together with POW (Protect Our Winters) we are doing a limited collaboration series, naturally made with our bio-based polymers and featuring Zeiss Sonar lenses for less than perfect light conditions. Proceeds will of course support their great work protecting and preserving where we play. As an added step in our sustainability work, we also support 1% For The Planet and their heroic efforts to do the same.
The Photochromic series features a next-level injected photochromic lens (as opposed to a photochromic coating normally used) that provides a quicker shift in tint when the weather changes as well as much better durability of the tint-shifting function.
Last but not least we have our Signature Series where riders like Ingemar Backman, Ingemar Stenmark and Evelina Nilsson get the opportunity to create their dream goggle and build it just the way they like it.
What general trends are you noticing and how healthy is the market in Europe?
We see a continued shift from technologies being used as gimmicks that no one really needs to tech that actually benefits the consumer with a big focus on lenses. There is also an array of smaller brands offering open mould goggles direct to consumer by social media or crowdfunding. I have yet to see one with a solid brand, a solid story and product to match but I'm guessing that will come in the not too distant future. As in all markets there is great pressure from e-tailers fighting for space and using price as their weapon, these are turbulent times and I guess quite a few businesses will continue to struggle.
MARKETING
For 20/21, what's the main product news you have in store for retailers?
The main thing is that all our goggles are built in sustainable, plant-based materials and we are super happy about making that a reality. We have also designed and developed three new frames, one for juniors and two high end options with magnetic lens solutions for adults.
What is the secret to selling high-quality snow goggles?
Nurturing a solid, trustworthy brand with a good story and being consistent in telling that story.
How do goggles fit with the rest of your line?
Goggles is our main business and will always be our backbone, but we are introducing new products to support that and transition into a more complete full-year offer.
PRODUCTS
Any new shapes for 2020?
Yes we have three newly designed frames, the Östra, the Sylarna, both offering magnetic lens tech and the Templet Jr. They come in a bunch of different configurations depending on your riding needs and lens preference.
What are the tints/colours on trend for 2020?
In terms of tints the "trend" is functionality and being fit for use in a specific environment or condition. In effect a dark smoke polarized lens for glacier riding or a Sonar Infrared for white-out navigation. We see an increased demand for these specialized lenses, especially in our own on-line store with informed consumers.
How important is helmet compatibility in your strategy?
We are keeping on top of what the helmet brands are doing and adapting our products accordingly trying to be as universal as we can. Obviously, you can't make a goggle fitting all helmets but the way we position straps, use outriggers and general shape takes us a long way.
Do you have any design collabs or artist collabs for 2020?
We normally out those a bit later in the year as we have with our Vimana, Pabst Blue Ribbon, DPS or other collabs. The one we can talk about is the one with POW that we hope are going to help in raising environmental awareness even more, we certainly have some interesting things on the drawing board.
TECH / ECO
What new technical features are debuting for 2020?
We are working with our renewably sourced materials across the board that also are providing better comfort and fit, retaining its softness better in low temperatures. For all frames we also introduce injected dye technology that not only increases performance in terms of colour depth and durability but also saves greenhouse gas emissions and takes better care of our workers not exposing them to hazardous solvents and chemicals.
The injected photochromic technology is a huge step forward for riders not wanting to change their lens throughout the season so that's a great improvement.
Zeiss lenses are introduced in most parts of the collection and the Sonar versions are standing out as a tech that really improves your experience in low light conditions significantly.
For our premium lines we are using an exclusive inner lens made in Japan with an amazing ability to repel fog and moisture as well as impeccable visual clarity. They provide a 50% improvement from our already high standards, a 140% improvement to industry standards and are market-leading in fog management, clarity and quality.
Which lens technologies/coatings are key for next season?
What is key really depends on what conditions you will use your goggles in. The Zeiss Multi-layer mirror coatings in our Essential Line are really lifting already stunning products to new levels both visually and in terms of performance. The Sonar lenses are a real game-changer for low light conditions and the injected photochromic lenses are a huge leap forward. Besides that, our new Kyohuo inner lens made in Japan with an amazing ability to repel fog and moisture in or premium lines provides a 140% improved fog management to industry standards.
Are you implementing digital technologies in your goggles for 2020
No, we have yet to see a digital tech that really improves your experience in the mountains
BEST SELLERS
Please name and describe your 3 highlight pieces and items that retailers should definitely order.
ÖSTRA, new frame for 2020
This fully featured top-of-the-line goggle built in plant-based plastics comes with magnetic lens exchange system for quick and hassle-free switches on the go. To prevent the optically precise cylindrical Zeiss lens from shooting out of your frame we've added a snap-lock function at the sides to firmly secure it -you can't trust magnets alone! Strap outriggers secures a great fit with your helmet and an unsurpassed field of vision helps you spot that elusive landing during advanced spins or just to have full control of your surroundings during your ride.
SYLARNA, new frame for 2020
As all frames constructed in plant-based materials and with a slightly smaller fit than big-brother Östra, the Sylarna is ideal for medium to small faces. Featuring our magnetic lens exchange system for quick and instant-fit lens switches en route along with a snap-lock function at the sides to firmly secure it to your frame. The premium spherical lens from Carl Zeiss Optics keeps your ride crystal clear and distortion free at all times and a snug fit to your helmet is provided via pivoting strap outriggers. Colour durability and depth of the frame is guaranteed by injected dye which means no paint that can be scratched off and it spares our workers and the environment from exposure to solvents.
TEMPLET JR, new frame for 2020
As the name implies this is a down-sized version of our classic Templet frame adapted to fit modern junior helmets like a glove and provide a wide field of vision for safe riding. The cylindrical lens from Carl Zeiss gives a distortion free reading of the terrain and the fit is adapted for the ergonomics of younger faces. Made in plant-based materials the original design is developed together with ski racing legend Ingemar Stenmark to provide a durable and hassle-free ride with optimized protection and vision.