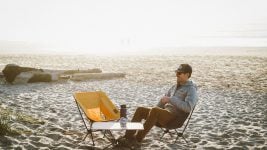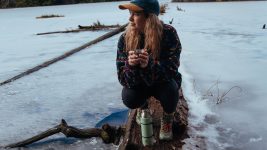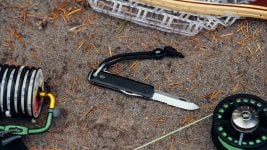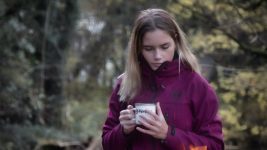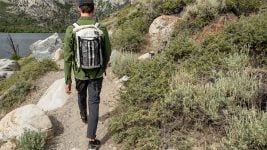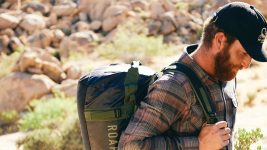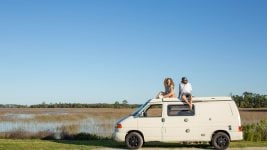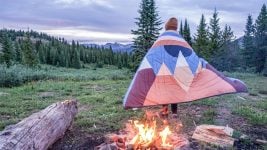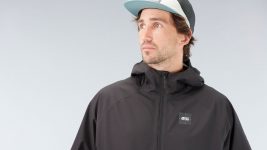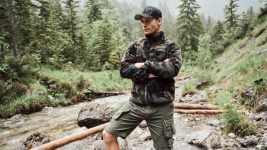 After the initial shock of the lockdown in the wake of the Covid-19 pandemic, the situation in the outdoor market is continuing to stabilise. In times of social distancing and travel restrictions, outdoor activities and camping vacations are booming. The Great Outdoor Retail Buyer Guide for SS21 provides information on the latest developments in the market segment. By Natalia Maruniak.
In recent years the outdoor market has benefitted from great popularity and proved to be stable. In its current 'State of Trade' study on the development of the segment, the EOG sets in stone "the resilience of the outdoor sector in already turbulent times before the Covid-19 pandemic". In 2019, the total market in Europe was worth 5.82 billion Euros; this corresponds to an increase in value of 0.5% and a volume increase of 2.3% over the previous year. According to an EOG survey on the effects of the Covid-19 crisis on the outdoor industry, the brands are confident and believe they will emerge from the crisis stronger than before. The result: the sector has great market potential and the industry remains stable.
The results of the survey are hardly surprising, as the pandemic reinforces the already existing trend towards a reconnection with nature. "Covid-19 has certainly increased people's need to be active outdoors in nature," explains Peter Räuber, CEO and Founder of Maloja. And the tourism industry is also feeling the effects of this trend: "Online search and campsites booking data is indicating that camping has been a popular holiday choice this year for people in Europe looking for an alternative to an overseas summer holiday. Camping is accessible to many people, and it offers opportunities to spend time with family in the outdoors where social distancing can be achieved more easily," explains Joe White, European Head of Marketing at Helinox and adds: "After the stress and confinement of the last few months, camping can give people an ideal way to relax, have fun and reconnect with nature." The Voited team confirms this development; many holidaymakers "are more inclined to travel locally, especially younger travellers. This means an increase in camping and living in a van." At the same time "people are now more concerned about their environmental impact." Sustainability therefore continues to play a major role in the outdoor market.
Sustainability
For almost all brands interviewed, sustainability is at the heart of their collections and production process. In connection with the relaunch of their brand in Europe, Kavu in particular is making a big leap with its new collection. "In SS20 only 5% of our line was made with recycled or organic fabrics. Fast forward one year and 55% of our SS21 apparel is made with sustainable, eco-friendly fabrics. It's an amazing improvement in just 12 months," says Jeremy Goodman, International Sales Director at Kavu. The brand also uses environmentally friendly packaging, recycled labels and vegetable dyes. Voited is also committed to "avoiding the depletion of natural resources by creating eco-friendly products from ethically sourced raw materials". And Picture Organic Clothing is known for using "sustainable and durable fibres", as is Roark, which makes sustainability combined with style the main trend for FS21.
"Outdoor function – urban look"
In addition to sustainability, crossover products continue to be in demand, 'urban outdoor' is the key phrase here. "Not everybody who is wearing outdoor apparel wants to look like she/he just stepped down from Mt. Everest. There is a big demand for "Outdoor Function – Urban Look", explains Peter Bauer of Pally'Hi Merino and adds: "Outdoor vibes with urban influence made of sustainable and functional fabrics is our key to reach our clientele." Outdoor apparel must blend in with urban everyday life as well as with outdoor activities. "All of our spring products function from daily life in the city to travel and life in the outdoors. It is important that our apparel can be useful during most aspects of a person's life," says Brent Sandor, VP Marketing at 686. Jeremy Goodman from Kavu confirms this: "We think it's ok to play in the mountains or on the water all day and then grab a beer in town at night. All while wearing the same, good looking shirt."
Looks should not only be versatile, but also wearable all year round. "We see a trend to products that function regardless of the season on many days of the year. Products that practically become best friend – everyday attendants," reports Thomas Spieker of Brandit, Business Development & Marketing. At Picture Organic Clothing, the SS21 collection revolves around 'Action Outdoor' again – the outdoor category is inspired by the brand's action sports philosophy, which athletes can rely on in their daily outdoor activities. 'Soul in the Woods' is not only the slogan of the Maloja brand, but also the theme of the SS21 collection: "'soul' of the forests and the community of trees: They prefer cooperation and friendship and deal with almost every challenge you can think of – together. We think the theme of 'together' is more topical than ever," says Peter Räuber, CEO and Founder. And Roark, who are always gathering ideas for new collections on trips and expeditions, are inspired by Morocco next year.
Technical Properties & Materials
Premium outdoor apparel needs to achieve a lot: it should be light, breathable, waterproof, quick-drying, comfortable, durable and sustainable. The particularly tear-resistant ripstop fabric made from recycled plastic bottles is very popular with the brands. In addition to Voited, Picture Organic Clothing also uses ripstop material, among other things in one of its seasonal highlights: "A versatile and robust windbreaker that will delight outdoor enthusiasts and urban explorers will provide an unmatched protection against the wind." Durable water resistance is provided by Teflon EcoElite, a PFC-free PWR waterproofing, which is used by most of the brands presented. In addition, robust Cordura fabrics and breathable stretch material are used, for example by Roark. Petromax is expanding its portfolio to include loden garments made of 100% sheep's wool – sustainable and without additives. Thanks to a special processing technique "the fabric becomes truly strong, dimensionally stable, spark resistant as well as resistant to water and wind," explains Jonas Taureck, CEO of Petromax.
For their 2021 summer collection, Maloja uses Warp-Knitting technology for the first time in their waterproof 3-layer BirkeM jacket, "it enables us to meet the requirements of certain body zones seamlessly, in a single elastic fabric." The advantages of this warp knitting technology are abrasion-resistant structures and breathable zones exactly where they are needed. Furthermore, Warp Knit products are waterproof. Pally'Hi Merino remains true to its main material, merino wool with its sweat and odour repellent properties, but fabric combinations with bamboo fibre or recycled elastane are also awaiting us. The fleece jackets OUT of BORDER (for men) and SHERPINA (for women) are made of 95% merino wool and 5% polyester. "This little amount of synthetic fibre is necessary for carefree washing and durability," explains Peter Bauer, Founder, and guarantees these fleece jackets are, "just a perfect piece for our customers' everyday adventures."
Silhouettes & Styles
"Going our own way…we do not follow trends", is the motto of Maloja. And 686 also relies on classic looks that outlast the times. "We are not in the business of disposable fashion," assures Brent Sandor, VP Marketing. The best example: the brand's number one product is the Everywhere Pant, which was created several years ago with the goal of designing comfortable pants for the office and for outdoor adventures. The pant is made of technical stretch material and is extremely practical with its 10 pockets and excellent fit. "We have seen this pant travel the globe and be used in all parts of life, sports and activities." Brandit also sets itself apart from fast-moving fashion: "We do not follow fashion trends. Functionality is in the focus," assures Thomas, Business Development & Marketing. The brand creates classic and timeless looks with straight cuts and a casual fit, as these ensure "a long life". Kavu is also comfortable. Fans of comfortable cuts with bright colours, fun designs and great prints will find what they are looking for here: The Women Overall San Blas impresses with its relaxed fit and with its light, quick-drying spandex performance fabric is perfect for hiking, music festivals or in your own garden.
Outdoor Essentials
Venturing outdoors for a considerable length of time means you must be well prepared – all the same whether with the tent or the camper/van – and next season sees practitioners spoilt for choice. Many brands offer functional and innovative products that make the heart of every outdoor enthusiast beat faster. According to Joe White of Helinox, European Head of Marketing customers are, "prioritising good quality products that are built to last." A bestseller of the brand, which offers foldable chairs for backpacking, is the Speed Stool, "the lightest and most portable seat in our range." It weighs only 470 grams and offers a stable seat in every situation – whether in your own garden, on the balcony or in the wild. It gets cozy and comfortable at Voited, the brand's pillow blankets made from recycled plastic bottles are much more than just a pillow: They transform into a blanket, fold into a sleeping bag or can be worn as a sleeveless cape. "A four-in-one insulated & water-resistant indoor/outdoor blanket for van life, camping, travel & home," explains the Voited team.
Extremely robust and essential for outdoor enthusiasts: the Petromax Atago is an absolute all-rounder that can be used as a grill, oven, stove and fire bowl. Practical for every camping trip is also the brand's coolbox with its powerless cooling system, which cools food and beverages for up to 12 days and allows for a nature experience in absolute self-sufficiency. Of course, no pocketknife should be missing on any real outdoor adventure. With The Pike, The James Brand has released a "new version of one of their favourite silhouettes". It is reminiscent of the design of the pocketknives from the 50s and 60s. "It's designed as a true pocketknife: small, beautiful and very functional. It's designed to go inside your pocket at the beginning of the day and then go back on your dresser at the end," says Ryan Coulter, Founder and Chief Creative Officer. And Mizu now also offers a leak-proof and airtight stainless-steel lunchbox – available with or without a bamboo cutting board – and a cutlery set, which includes a reusable straw with brush, in addition to its drinking bottles. Perfect for the office and every excursion into nature!