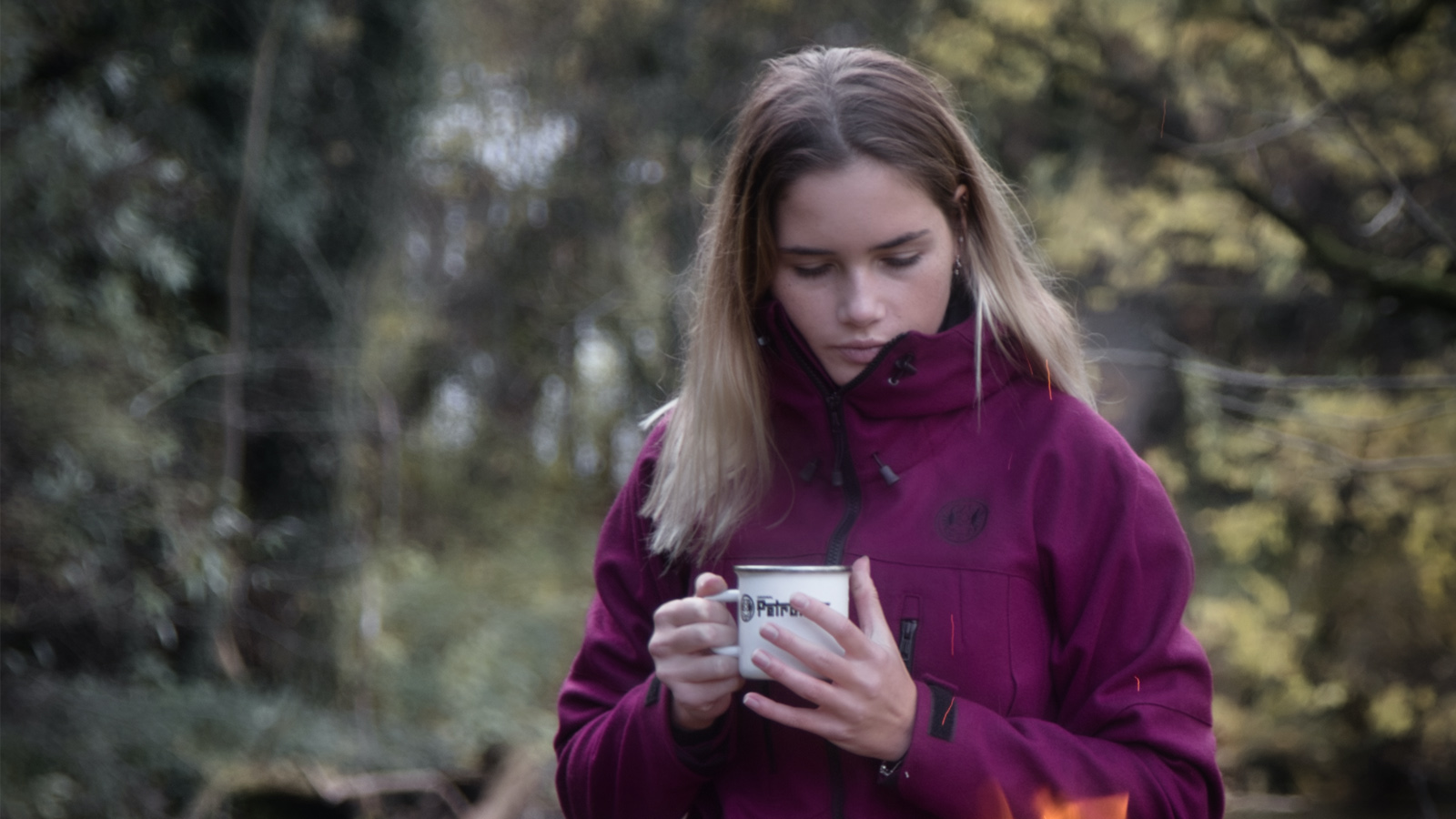 Petromax SS21 Great Outdoors Preview
Brand: Petromax
Interviewee:  Jonas Taureck, CEO
What are the major trends in the Outdoor Apparel market next Spring/Summer?
People are looking for reliable apparel, supporting them during their active adventures in the open air: Petromax provides comfortable clothes with maximum freedom of movement at the same time. As natural and durable cloth with suitable features is preferred, Petromax pays attention to these materials.
What marketing stories and themes are you telling in your Outdoor Apparel line for SS2021?
Petromax enlarged its portfolio with Apparel made of Loden, which consists of 100% of sheep's wool – sustainable and without additives. Manufacture takes place in Germany, using a traditional method in several complex work stages. With this help, the fabric becomes truly strong, dimensionally stable, spark resistant as well as resistant to water and wind.
What are the most important technical features & materials?
For the trips in nature, the materials have to be breathable, climate-regulating, windproof, and water-resistant. On various occasions, such as hunting expedition, they are also appreciated for being noiseless. They must allow you to have all your essential items at hand, for example with ingenious pockets. For the open terrain or on horseback, the materials should be robust and lightweight at the same time. The Petromax Loden line of clothing completely meets these criteria and complete it with 100% natural fibres.
What about silhouettes, looks & styles?
An athletic and straight cut gives jackets a comfortable fit that reduces perspiration during the exhausting trips under the open sky. The Petromax Deubelskerl Loden Jacket has for example two spacious side pockets, lined with mesh that provide for additional ventilation. Little well-thought-out add-ons like the ventilation give a special feeling to adventures.
How do you match the needs of Outdoor Apparel that combines outdoor and lifestyle?
Since its inception, Petromax's goal is to support nature lovers and fresh air enthusiasts in their outdoor adventures. Petromax knows their needs very well and develops its products through its internal product development department. The natural fabric Loden fully meets the requirements on active outdoor wear and is an indispensable element of the year-round equipment. Petromax's customers should be able to enjoy the freedom of movement they need for their outdoor active experience.
How has Covid-19 affected your SS21 sell in plans?
Camping vans have a new hype since 2020 – the new registration of camping cars was the highest ever in June 2020. Families tend to plan camping trips in their near surroundings and want to rely on durable, robust products.  By exploring new outdoor activities such as van dwelling, they stop on the way: Lighting a fire in a Firebowl, smelling the odour of freshly brewed coffee in the Percolator while cutting the vegetables for dinner. These micro-adventures make people feeling autonomy, being together with the family, and going back to nature roots. The Petromax equipment helps them leaving the Covid-19 vicious circle and living family in an autonomous way, supported and well-equipped by-products like the passive Cool Boxes and Petromax Loden clothing. For 2021, our internal product development focuses again on long-lasting, robust items to give people reliable products to break out of their daily routine.
Please talk us through your 2-3 of your key products for 2021.
2020, the caravanning industry experienced the best first half of its history. The new registrations of recreational vehicles show that people are looking for adventures. This phenomenon is growing and the hunger for adventure will be even bigger next year. Thus, Petromax completed its clothing collection so that the nature lovers can discover unspoiled sceneries and remote spots, while completely relying on their Loden equipment such as the Deubelskerl Loden Waistcoat. With the Petromax Bergmaid Loden Jacket and the Deubelskerl Loden Jacket, both men and women can unrestrictedly brave the elements.
How is Covid-19 impacting your business and can you see any opportunities for the Camping market as a result of the pandemic?
People are more than ever focusing on essential things procuring a great experience such as preparing food and being in nature. Combining both as Petromax is doing is of course even more appreciated. Focusing on the basic things is more than a trend, it is settling in the mentality over time and Petromax takes an active part in the establishment of the phenomenon.
What are the major trends in the camping segment in spring/summer 2021?
Being independent on the road is one of people's main expectation to get a little break from daily routine. Petromax products such as the passive Cool Box working without electricity reflect this need of autonomy. Inviting people to experiment self-made dishes prepared over the fire, Petromax also fulfill the back to basic desire. People also are eager to buy long-lasting and high-quality products made out of proven material such as cast iron and Loden: cast iron has been the optimal tool for outdoor cooking for more than 100 years, while Loden has been the natural and durable fabric cloth for outdoor for centuries.
Where have you positioned your brand in the market and why?
Petromax's first outdoor article was created in 1910. For historical reasons, our products have to be reliable, responding to real needs, with features that have been expected by the customers – or even above. Our internal product development department aims to answer these needs actively. We are experts on grilling and outdoor cooking, fire, light, Bushcraft and survival and, new in the range, cooling, and outdoor clothing. To give an example: The Petromax Atago as a portable grill reflects the urge of people for a road trip and camping. Cooking inside with a Dutch oven, wearing a Loden jacket, and later on enjoying the evening with friends: Petromax gives the full range of outdoor feeling. Beyond that, our products are made of robust material that lasts for decades giving people constancy and reliability in these wild times
Which items should every nature lover take with him on the next outdoor adventure?
Petromax makes a great experience out of each meal or coffee break. A portable fireplace and cooking place as well as the minimum of cooking equipment should not be missing: a cast-iron Dutch oven is a must-have for the explorers, dressed in the spark-resistant Waldmack Loden Anorak and preparing the next meal over the fire in the wilderness.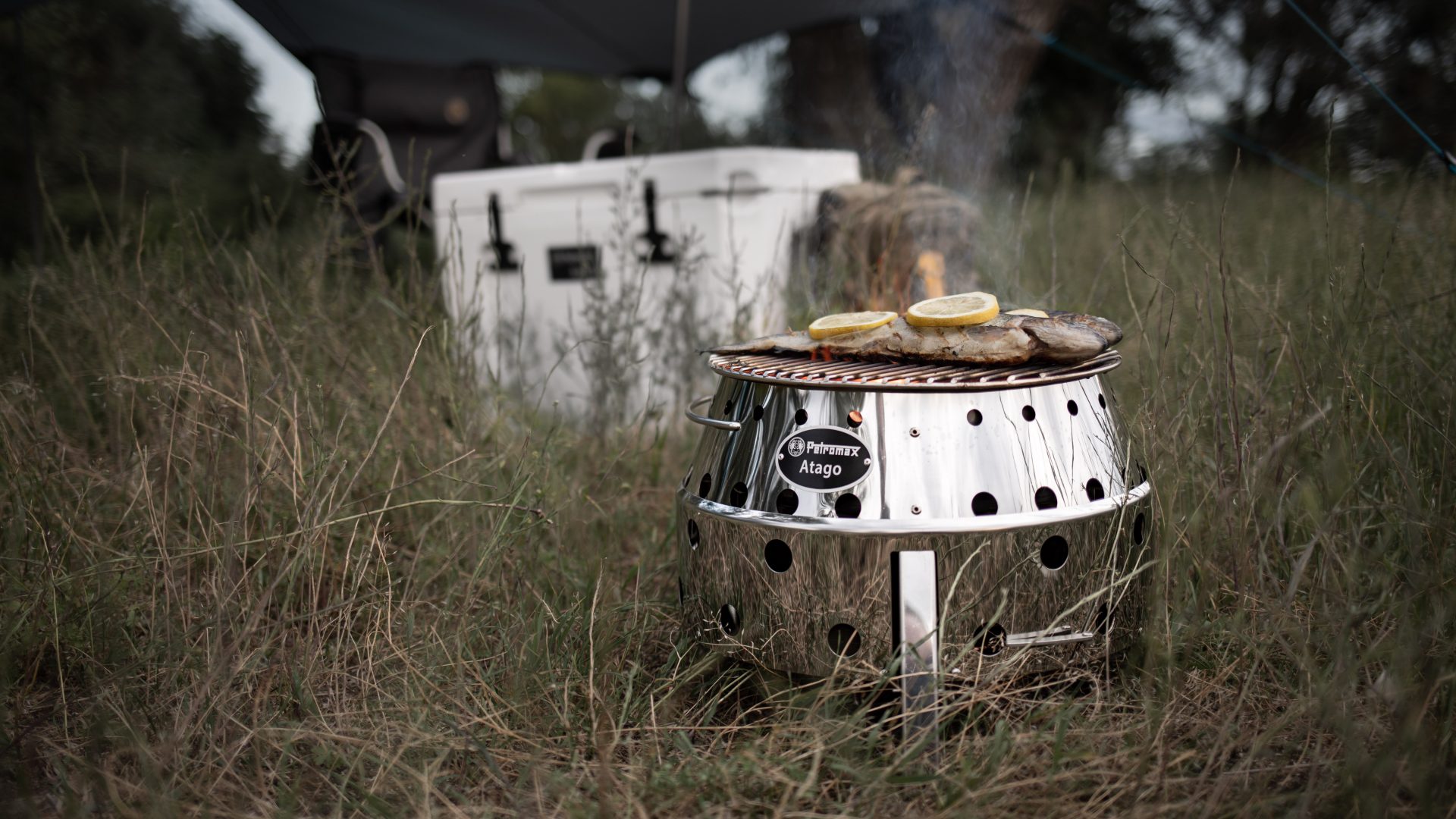 Of course, for people enjoying a multi-day adventure, a passive cooling system that keeps perishable goods cold is compulsory. With the Petromax passive Cool Box, the road-tripper is well prepared for days without electricity. Also freshly caught fish or brought along provisions have their ideal storage place inside the Petromax Cool Box.
How has Covid-19 affected your SS21 sell in plans?
As people are more than ever going back to the roots, they are willing to buy sustainable equipment that is perfect for their outdoor activities. We expect the demand for outdoor cooking equipment to be reflecting this phenomenon. For that reason, our internal product development department works continuously at creating new and innovative long-lasting, and high-quality products. Making the products easy to transport also is an important part of their focus, for example with developing transport bags made of resistant ripstop fabric.
Please talk us through your 2-3 of your key products for 2021.
The Petromax Atago remains one of our key products as it allows our customers to start a fire everywhere. Not to mention that this portable all-rounder is made to be combined to our cast iron Dutch Ovens as well as all our outdoor cooking equipment.
The passive Cool Box lets you make an independent experience of nature thanks to a non-electric cooling system. The insulating layer enables the Cool Boxes to keep food and beverage cool for up to 12 days. It is available in three sizes: 25 l, 50 l, and 75 l capacity and three colours: sand, olive and alpine white so that it is like a tailor-made article.
Petromax always relies on proven material to develop new products adapted to the current needs. The Petromax Loden articles are a good example of this modus operandi: The material is manufactured following a traditional method while their features, such as the large side pockets (one-handed operation), are much appreciated by the today's adventurers