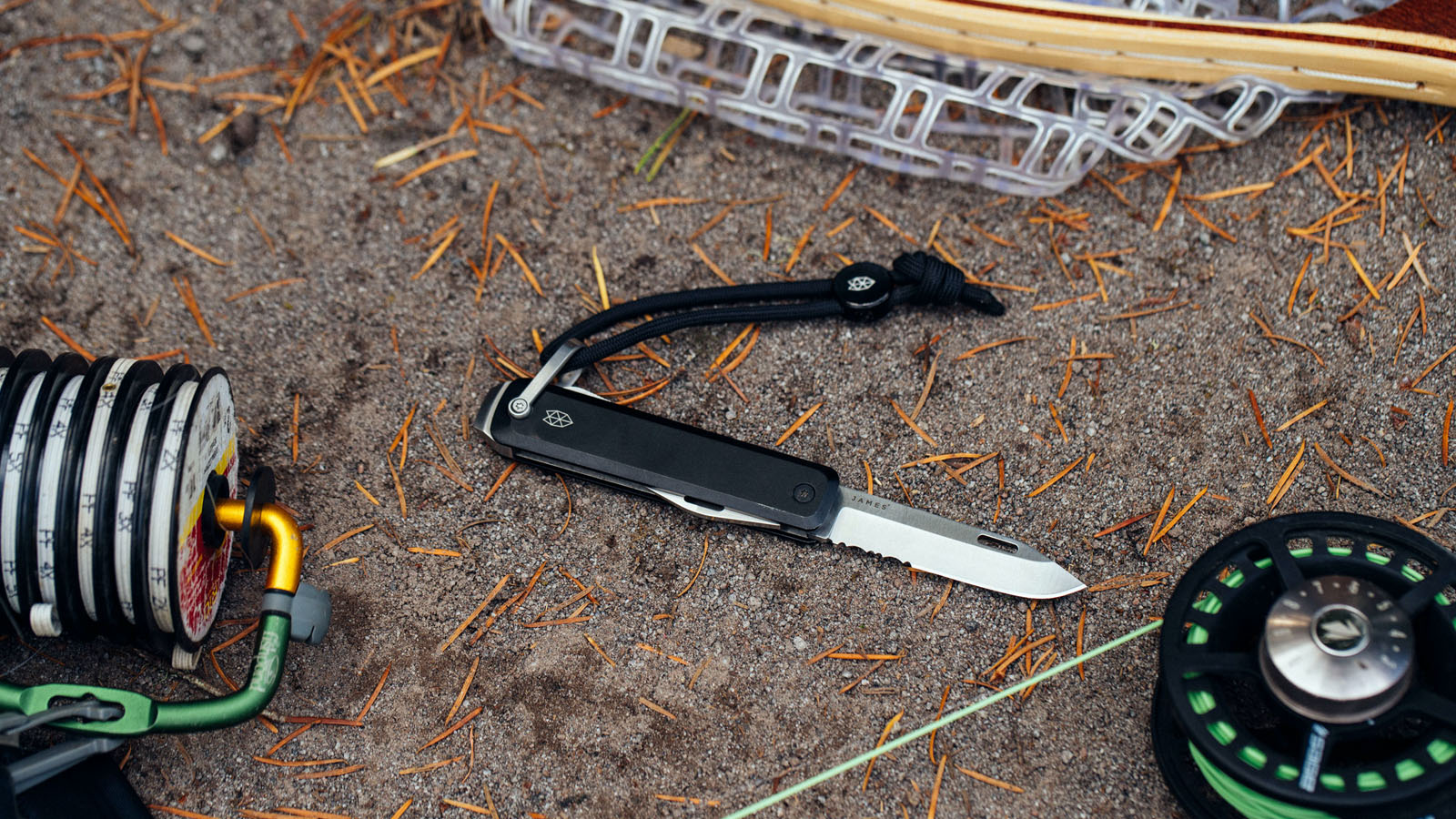 The James Brand SS21 Great Outdoors Preview
Brand:  The James Brand
Interviewee:  Ryan Coulter, Founder and Chief Creative Officer & Pacome Allouis, EU Brand Marketing
How is Covid-19 impacting your business and can you see any opportunities for the Camping market as a result of the pandemic?
Covid-19 gave us a real shock. Many of our partners had to shut their doors around the globe and many of them still have not re-opened.
The good news is that our online business and key online retailers have been really strong.
This is a time when people go to the brands that they identify with for strength, they can also discover products for their daily needs.
For camping, we've seen a lot of people really trying to get outside due to the fact that they will travel more locally this year.
What are the major trends in the camping segment in spring/summer 2021?
From the camping perspective, we've seen a decrease in the car-camping experience and an increase in interest in the true backcountry market.
People want to getaway. They are looking for lightweight, durable gear that they can use to really push out into the backcountry instead of staying local, and making adventure a 2.0 experience.
Where have you positioned your brand in the market and why?
We position The James Brand (TJB) right at the intersection of urban life and outdoor adventure.
We do this because the majority of our customers live in or close to the city, but long for the outdoors and head there as soon as the workday or workweek is over.
We want our products to easily move between both the urban and the outdoor environment and make it easy!
Which items should every nature lover take with him on the next outdoor adventure?
We are biased, but you should always have a pocket knife with you, you can't imagine everything you can do with a pocket knife into your day, and make your life easier.
You never know what jams it will get you out of, but it's nearly guaranteed to get some use and make your day outdoors a bit better.
You should also have a powerful LED flashlight handy, as well as a compass of some kind, and a way to start a fire.
We hate to say it, but it's good to have your phone with you, but we'd suggest putting it in airplane mode and trying to only use it as a camera.
How has Covid-19 affected your SS21 sell in plans (delays/ range cancellations/ carry over)?
We had some major new projects that got pushed into 2021.
We've had to work hard to re-adjust the calendar to get it all to work.
It has not been easy, but we are in great shape now and shipping on time. It's been a good exercise for the brand to see how flexible we can be in the situation.
Please talk us through your 2-3 of your key products for 2021.
The Pike is a new version of one of our favorite silhouettes.
It's designed as a true pocket knife: small, beautiful, and very functional.
It's designed to go inside your pocket at the beginning of the day and then go back on your dresser at the end, and it is reminiscent of pocket knives that were popular in the 1950s and 1960s.
It's a modern take on a classic form, and it's designed to be right there whenever you need it.
We really like the balance of pure functionality and aesthetics with this one.
The Ellis is our take on a multifunctional pocket knife. It's probably our most versatile product, with a partially serrated blade, a bottle opener, a flathead screwdriver, and a pry/scraper, there's not much that the Ellis can't help with.