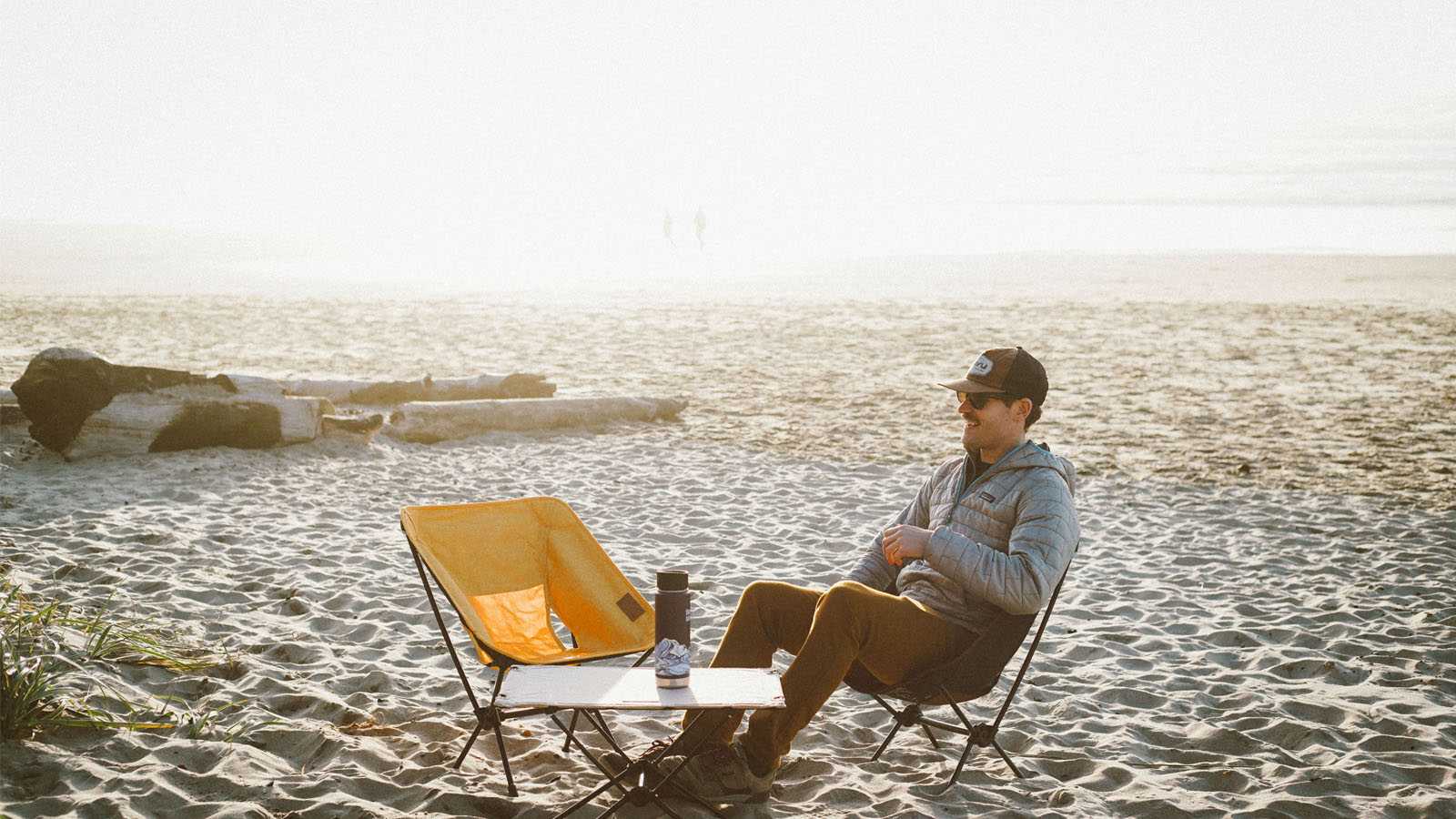 Helinox SS21 Great Outdoors Preview
Interviewee: Joe White, European Head of Marketing
How is Covid-19 impacting your business and can you see any opportunities for the Camping market as a result of the pandemic?
After the initial shock of lockdown and the subsequent shift towards selling through our e-commerce website, online-only retailers, and strong omnichannel accounts; we have seen good stability and even growth for the Helinox brand in the camp furniture category.
Online search and campsites booking data are indicating that camping is going to be a popular holiday choice this year for people in Europe looking for an alternative to an overseas summer holiday. Camping is accessible to many people, and it offers opportunities to spend time with family in the outdoors where social distancing can be achieved more easily.  After the stress and confinement of the last few months, camping can give people an ideal way to relax, have fun, and reconnect with nature.
What are the major trends in the camping segment in spring/summer 2021?
One thing we have also noticed is that those buying seem to be prioritising good quality products that are built to last and have chosen to come back for the supporting accessories that make their enjoyment of the product even greater. We think a Helinox chair can provide real joy whether out in the wilderness or sat at home in the garden or sat on a balcony – our customers at the moment seem to agree!
Where have you positioned your brand in the market and why?
Helinox invented the category of chairs that you can actually take backpacking with you. This concept didn't really exist before the Helinox Chair One was launched, and now we have products like the Chair Zero which weigh under 0.5kg and pack up ultra-small. When you're a company that thinks in terms of redefining and inventing new categories you always have something coming through that will surprise and delight customers. This year we've focused on bringing bright colour and fun to a typically safe and traditional category. We've also developed some very cool shade solutions for sitting outside in on those sunny days! Innovation is important to us, and so is the aesthetic that the materials and functionality create. Sometimes it's also about injecting character and personality into a product.
Which items should every nature lover take with him on the next outdoor adventure?
We would suggest taking advantage of the 'Great British Summertime' by packing up a Helinox sunset chair, our detachable cupholder and our personal shade solution and heading to an off the beaten track beach to surf, swim and enjoy some quality r&r with some family and friends. Just remember, leave no trace of being there.
How has Covid-19 affected your SS21 sell in plans (delays/ range cancellations/ carry over)?
For the SS21 sell in season, we conducted our first series of online sales meetings. We divested resources from activities such as printing catalogues and flying sales teams across Europe and reinvested that money into sustainable, digital-first tools designed to support a remote sell-in. Early indications suggest this move will not negatively affect our order book.
We also decided to offer a slightly slimmed downrange of new products and colourways for SS21; this was primarily to help the sales teams make the switch to remote selling without being overburdened by lots of new products. It also means we've got lots of exciting developments in the pipeline for '22!
Please talk us through your 2-3 of your key products for 2021.
The Incline Festival Chair – Designed to enhance the experience of any outdoor festival or event where you might want to take the weight off, kick back and watch the show.  The low to the ground, large bucket seat chair has adjustable legs that can be alternated to change the seating angle, ensuring you max your enjoyment of the show. Comes in our rad new tie-dye colourway!
Helinox Incline Festival Chair Tie Die
The Bloncho – If you have ever spent an evening sat in a camp chair hanging out with friends you'll have wished you had a poncho or at least a blanket to keep you warm as the night draws in. Helinox has created the perfect hybrid. A blanket/poncho = The Bloncho;  designed specifically to work with Helinox chairs and made from 100% recycled materials.
The Speed Stool – The lightest and most portable seat in our range. The speed stool weighs just 470 grams and can be pulled out in any circumstance to provide a stable sitting surface on the go.