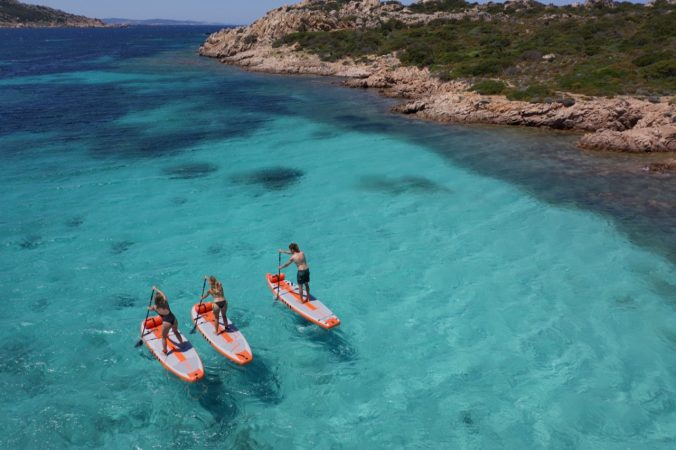 RRD S/S 2024 SUP
Retail Buyers Guide: Surf Robes and Ponchos 2023 Retail Buyer's Guide
Brand: RRD
Interviewee: Marketing and TEAM MANAGER
How are you dealing with the overstock issue this summer?
this is a big question like the big stock we have;) Yes we know that our SUP are made with special features that the other brands don't use, I saw during the year that there a re many riders spoinsored that prefer to use our board to win / take part to the race instead of the their sponsor brand so I think we cn trust in our product and we don't want to discount so much our stock.
As the sport grows up, do you notice a trend for customers to lean towards more evolved products? (allround > touring or other specific use)
yes for sure, we are waiting that the rigid market will come back, for sure now the infalatable board are good but are not so good like the epoxy or carbon one.
The shipping costs are back to normal, what about materials? Can you tell whether pricepoints will be maintained, reduced?
yes the shipping cost are ok bust that stack was buy when the costs were really expensive so now we have to sell the board with a price to compensate the transport cost of last year
Single or double skin, fusion, welded, cross-stitched, multiple chambers… Technologies and constructions are still very opaque for the average Joe, thus benefiting to the no-name brands with cool graphics or colors. How can we solve this?
the technology is for the people need performance so we decided to put it only on the race and touring program,  for the all-round segment we used only te single layer with some PVC stripe reinforcement on the deck and on the bottom.
Inflatables: Which new technologies & models are you implementing in SS24?
for the moment we are ok  with the stock, our compensation policy say if we don't find something different, good , and durable with more performances is better to keep the same collection.
Hardboards: Which new technologies & models are you implementing in SS24?
for sure our HI PERFORMANCE lines, RACE And TOURING board.
What kind of support do you offer for retailers? (pre-orders sales terms, in-season restocking, demos…)
In this moment there is no marketing tools, all the world  wide market is closing the year with the -30% , to sell more the only thing to do let the people go in the water and try our products.