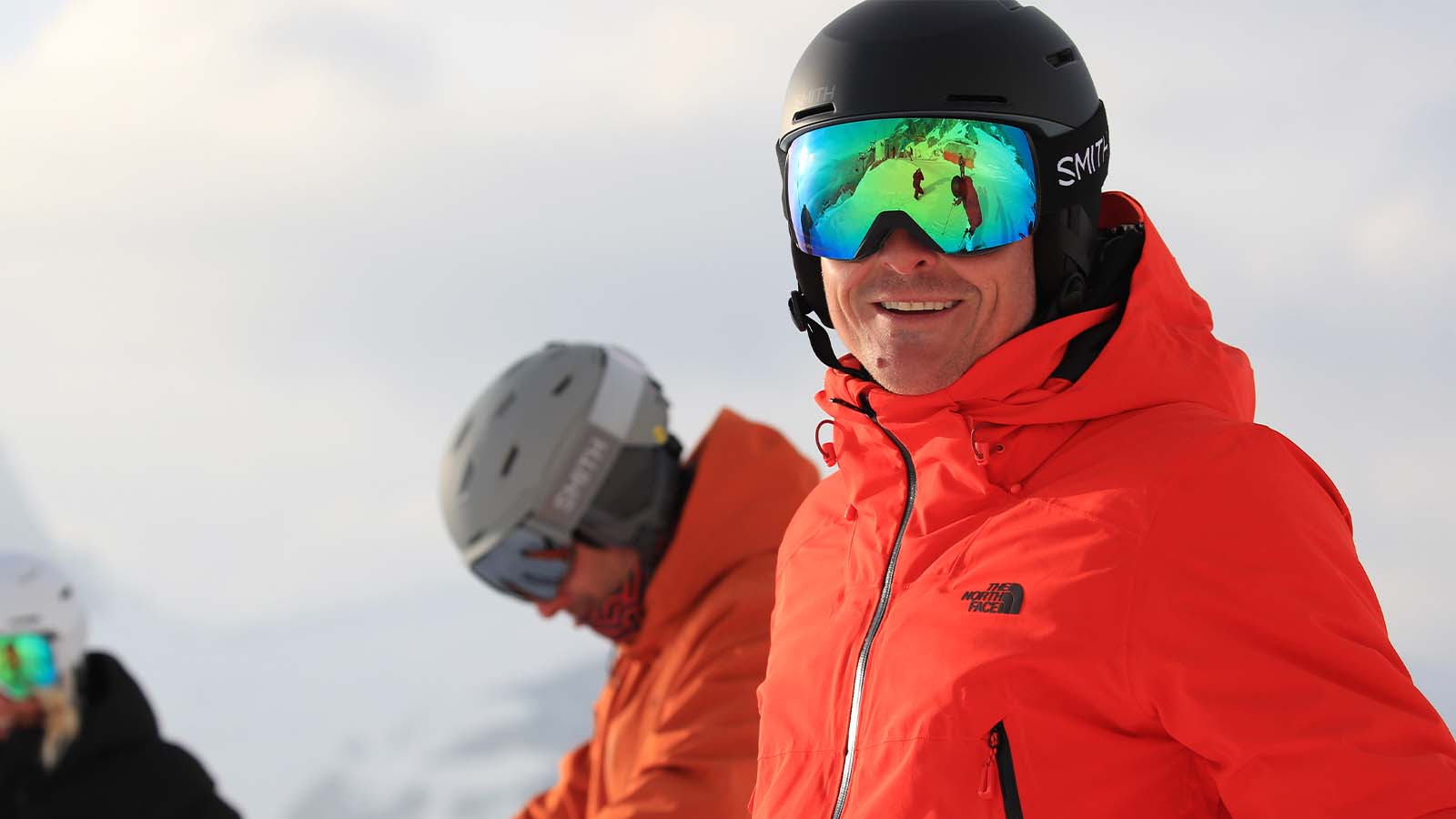 Smith 2022/23 Snow Helmets Preview
Retail Buyers Guide: Snow Helmets 2022/23 Retail Buyer's Guide
Brand: Smith Optics
Interviewee: NA
What are the main trends in the snowboarding helmet market?
It's been exciting that even during a global pandemic – riders have found a way to get out in the snow both on-piste (where available) or off. An increased trend in off-piste/touring has more riders using splitboards to chase terrain outside the resorts. Naturally, this comes with a need for the right gear and riders are looking for lightweight, packable helmet protection more than ever. Performance shield eyewear & glacier glasses integrate with these kits more often than traditional goggles, while touring.
What is the general consumer's attitude towards wearing snow helmets?
It's more common today, than ever, to see riders wearing snow helmets. New trends around touring, ski mountaineering, freeride & backcountry pursuits have more people wearing helmets. This evolution comes with a need for high level protection and the right safety equipment. Most users that already wore helmets – are now looking for something even lighter, more comfortable, and with better protection.
What were your biggest sellers in FW21/22?
The 2021/22 season is not a benchmark due to COVID-19, as almost all ski resorts in Europe were closed and snow business almost totally shut down. Thanks to the increase in backcountry – we did see some sales in our lightest and best ventilated helmet options.
Where do you expect the biggest growth in helmets for FW22/23?
For 22/23 – we're excited to introduce three strong additions to our Snow helmet lineup. At the top of the lineup, the pinnacle Nexus MIPS offers all of our premium helmet technologies in a lightweight, hybrid shell construction. The Summit MIPS, is our first triple certified ski helmet – offering a EN12492 certification to keep riders safe for both backcountry and ski mountaineering conditions. Featuring a Smith x BOA® custom fit system that stashes inside the helmet when stored – the Summit MIPS is the backcountry specialists' go-to for lightweight, packable, protection. Our Survey visor helmet, featuring an integrated ChromaPop™ visor, offers the best of Smith technologies in one package and is a segment of the market we anticipate continuing to grow.
Do you have any innovations in terms of design or materials for FW22/23?
Our new backcountry helmet, the Summit MIPS, was developed with our athletes and meant to check all the boxes for exactly what riders needed in the backcountry.
EN12492 mountaineering certification
Lightweight, minimal styling with zonal Koroyd protection where you need it most.
Smith x BOA® custom fit system for easy packability
Integrated headlamp router
Ionic+ anti-microbial liner
Smith cold weather beanie liner accessory included
Are you offering any accessories to your helmets?
We offer best-in-class helmet audio with our Smith x Aleck audio systems that integrate with almost all of our helmets. All of our racing helmets have an optional slalom chinguard, sold separately.
Are your products targeted to specific customers / rider types?
At Smith, we're proud to offer helmets across our collections that appeal to all types of customers and riders of any skill level. While we pay close attention to the products, trends & topics that drive different consumer types – we also make sure to understand how these consumers work together and influence one another. We build our collections to ensure we have something for everyone, and that our technology and integration stories are consistent throughout our entire line as consumers evolve and try new products from Smith.
How are you supporting retailers to sell this category?
We continue to invest a lot in retailer education and training. It's important to explain what makes Smith's technologies best in class – but also about the importance of wearing helmets, and what kind of protection to expect when wearing one. We want to support our in-store presentations as much as possible with technology infographics that clearly explain how our technologies work to both retail associates and customers. At Smith, we truly believe the Experience is Everything and we encourage our partners to try our products whenever possible, and pass that feedback to their customers.
Did the restrictions at resorts last year impact the sell-through of the FW21/22 collection? If so, how have you addressed this issue?
Absolutely. COVID-19 & resort restrictions have really impacted our sales all around Europe. To support our retail partners, we have increased the amount of carryover product for our Snow collections to allow retailers to move through their remaining inventory wherever possible. Moving forward, we'll continue to support our partners with long-lifetime products and pan-seasonal color stories.
Have you had problems with the supply of FW21/22 product? If so, how have you addressed this issue, and will this result in changes to your FW22/23 sell-in?
We're fortunate at Smith to work with world class suppliers, and are able to leverage our own manufacturing facility to continue making world class product to support our partners around the globe without substantial delays. Our team has done an amazing job of getting ahead of timelines and working closely with our vendor partners to help ensure our ability to deliver 22/23 without issue.
Please name and describe in about 60 words your 3 key models for FW22/23.
Nexus MIPS – pinnacle protection backed by complete Koroyd coverage and best in class helmet technologies
Summit MIPS – a triple certified, lightweight backcountry helmet. Designed in conjunction with Smith athletes, this maxed out minimalist helmet will keep you protected on-piste or off.
Code MIPS – a refresh of a Smith favorite with an improved soft goods package for all day comfort.