Head 2022/23 Snow Helmets Preview
Retail Buyers Guide: Snow Helmets 2022/23 Retail Buyer's Guide
Brand: Head
Interviewee: N/A
What are the main trends in the snowboarding helmet market?
1) Comfort is key – also in regards to safety!
Our patented Sphere Fit and Sphere Fit Auto systems wrap around the customer's head like a beanie, creating a snug and comfortable fit for maximum safety when going big in the park, pipe, backcountry, or on the slopes.
2) It's all about the look!
Our latest helmet C-series with its modern and slim profile is the perfect companion for riders who are craving a slim and integrated helmet look besides comfort and safety.
3) Perfectly matching helmet and goggle combos.
HEAD helmets and goggles are developed in close cooperation to create optimal
integration and optical unity.
4) Visor helmets are still booming.
Having our award-winning, fully integrated visor helmet RADAR / RACHEL (WMN) in our helmet line since season 2019/20, well accepted by prescription glasses wearers as well as from people who usually don't wear visor helmets.
What is the general consumer's attitude towards wearing snow helmets?
We perceive a more open attitude towards wearing snow helmets. Because helmets not only fulfill the safety aspect but are now also super comfortable, warm, and stylish. We are experiencing increasing sales in this segment and are continuously developing new products in close cooperation with our professional athletes to meet the demands of every winter sports enthusiast.
What were your biggest sellers in FW21/22?
R-series: RADAR/ RACHEL & REV/ RITA C-series: COMPACT PRO & COMPACT
Rental helmets: CHARTER, TRACER, TEN & RENTAL
Where do you expect the biggest growth in helmets for FW22/23?
All-mountain helmets, rental and visor helmets.
Do you have any innovations in terms of design or materials for FW22/23?
No, we will only launch new helmet artworks as we decided to offer more carry- over products in season 22/23 to support our business partners.
We launched our C-series platform last season which is focusing on the essentials of winter sports helmets: Great look, perfect fit, and – most importantly – supreme protection.
Are you offering any accessories to your helmets?
Some of our top-of-the-line helmets come with a helmet pouch in the box, for comfortable and safe transportation and to avoid damages and scratches on the product.
Are your products targeted to specific customers/rider types?
No.
How are you supporting retailers to sell this category?
We mainly provide our retailers high quality product videos, including info about features, technologies, fit and use helping them to present and sell HEAD helmets to their customers.
Furthermore, we offer high quality, durable and sustainable POS items such as metal branded helmet holders, highlight displays and much more to highlight our products in the stores.
But nothing beats putting the helmet in the hands of the customer and let them try themselves to feel the outstanding fit of our helmets on their own head. Because the fit is the strongest sales argument when it comes to helmets.
Did the restrictions at resorts last year impact the sell-through of the FW21/22 collection? If so, how have you addressed this issue?
The lockdown earlier this year forced people to stay home and some of our business partners had to carry quite a bit of inventory into this year's winter. We had to consider that when building the new product line and decided to offer more carry-over products compared to the seasons before.
In general, we introduce one highlight product in the helmets segment every season and except for the carry-over products, all our helmets get new artworks each season – perfectly matching to the goggles and other hardware within this season.
This is a policy we have been working with over the past years which has been well accepted by our business partners. For the coming season, we do more carry-over items for the ones that need to fill up their inventories but we also offer new helmet artworks to the ones that had a good season despite the effects of the pandemic the last winter.
But we are deliberately refraining from launching a new product in the helmet segment for season 22/23.
Have you had problems with the supply of FW21/22 product? If so, how have you addressed this issue, and will this result in changes to your FW22/23 sell-in?
On-time deliveries this season are a challenge for us, as well as for many Euro- pean sports brands, whether in terms of summer or winter goods. It's a global problem we are all facing due to the reduced airplane transport because of the lack of passenger planes, container bottlenecks in shipping and even the transport by rail could not fully compensate for this. Capacities are being used to capacity and backlogs are forming.
But we have thought ahead and anticipated these consequences, which is why we have brought forward our order cycles early and are thus able to deliver our core products on time or with minor delay for the start of this season and are also well positioned for the sell-in FW22/23.
Please name and describe in about 60 words your 3 key models for FW22/23.
COMPACT PRO/ COMPACT PRO W: Lightweight helmet with slim profile and timeless design, focusing on the essentials: Great look, perfect fit, optimal inner helmet climate, and – most importantly – supreme protection.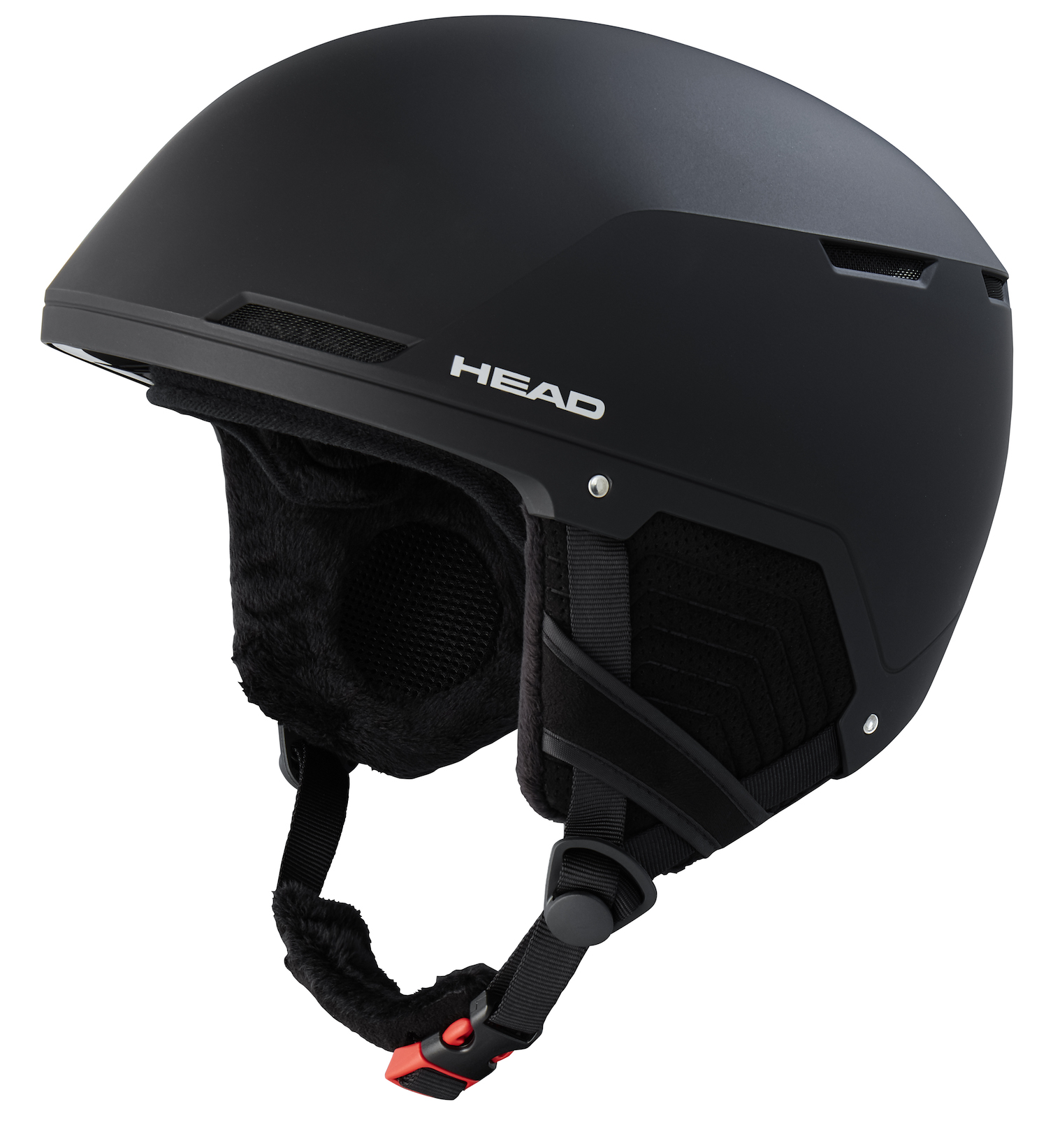 COMPACT/ COMPACT W: Lightweight helmet with a slim profile and timeless design, supported by a durable ear pad frame. This helmet stands out due to its
comfortable and perfect fit and great inner helmet climate.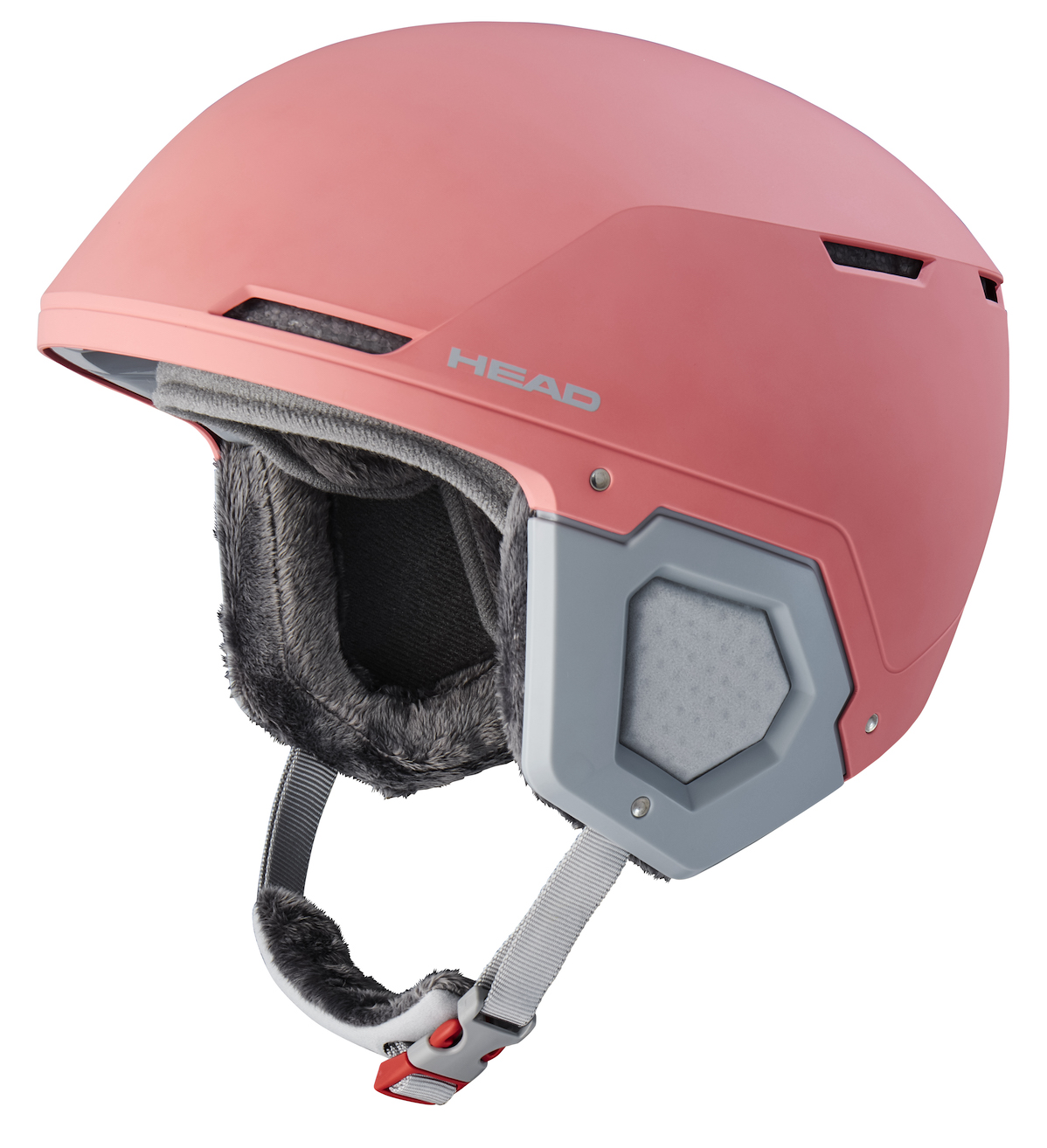 REV/RITA: This helmet sets new standard in comfort and fit with our patented sphere Fit system, wrapping around the wearers head like an adjustable beanie. Also to mention the extraordinary impact performance, adjustable ventilation and safety of this helmet.