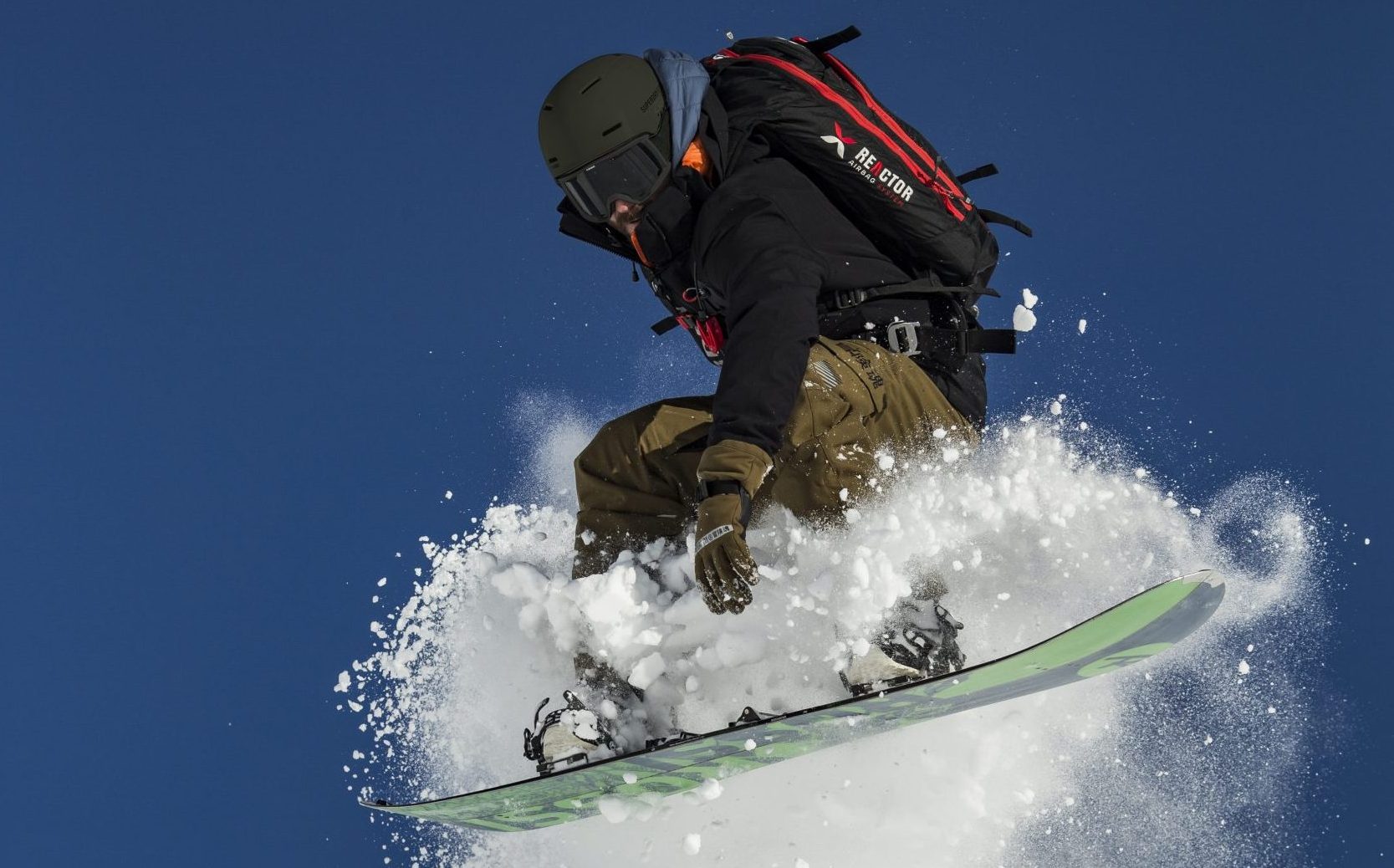 Cébé 2022/23 Snow Helmets Preview
Retail Buyers Guide: Snow Helmets 2022/23 Retail Buyer's Guide
Brand: CÉBÉ
Interviewee: Awena Jouannic, Marketing & Communication Manager / Adélie Gaillard, Product Development Coordinator
What are the main trends in the snowboarding helmet market?
In my opinion, eco-responsibility is one of the key points for the years to come, whether in product development or packaging. The closure of the ski lifts in AW21-22 has forced snowsports to move away from the slopes in favour of off-piste which has generated an increase in ecological awareness. More and more brands are developing eco-friendly helmets, made from cork or recycled plastic bottles for the shell and natural materials such as natural cotton or neoprene for the straps. The ski touring/splitboarding market has also exploded in recent years and as a result consumer's expectations have changed. Brands must therefore find the best compromise between look, protection and comfort. Ventilation and weight are really the key assets for helmets. Finally, we noted a clear increase in sales in the visor helmet segment, these 2-in-1 products, ideal for downhill skiing.
What is the general consumer's attitude towards wearing snow helmets?
In recent years, there has been a real awareness of the importance of protective equipment. It is increasingly rare to see bareheaded skiers or snowboarders on the slopes, whether they are children or adults, beginners or experienced. The helmet is now an integral part of ski/snowboard equipment and therefore the aesthetic aspect is more and more neat. The helmets are therefore worked in combination with the goggles and are also inspired by textile trends.
What were your biggest sellers in FW21/22?
One of our novelties, the Motion Mips helmet has been a real success. This hybrid helmet features Mips technology to ensure enhanced protection in case of impacts, a 360° fit system for customized sizing, and adjustable ventilation for comfort. All these features definitely make Motion Mips THE helmet for freeride experts! Our visor helmets sales also continue to increase, especially for adults. Our biggest sales were on references with photochromic visors, which function by darkening or lightening depending on the UV rays coming from the sun and so adapt automatically to light conditions. Definitely all-in-one products!
Where do you expect the biggest growth in helmets for FW22/23?
With the rise of ski touring/splitboarding, we expect sales of our lightest and most ventilated helmets to increase.
Do you have any innovations in terms of design or materials for FW22/23?
For FW22/23 and to go on with the DNA of the Motion Mips and Versatile presented last year, we've been working on the Intuition. The main objective of this helmet was to create a helmet with an ABS construction with an adjustable venting system on the top and the comfiest padding. Also the idea of multi-use products has been key for us for a couple of years now in our creation process rather than just helmets, goggles or sunglasses. That's why the Intuiton Vision will also be available ie the same helmet with a perfectly integrated visor available in photochromic. FW22/23 will also be the 3rd year of our collaboration with Superdry and we've decided to extend the range by doing an exclusive POW x Superdry design. The range is now composed of 4 helmet styles and 3 goggle models. Finally, even if it's not a novelty, we'll keep pushing our revolutionary Versatile helmet which offers maximum airflow thanks to its innovative construction Ultra Venting System and certified for both skiing and mountaineering.
Are you offering any accessories to your helmets?
Yes, we're offering a pouch with each helmet which is included in the packaging.
Are your products targeted to specific customers / rider types?
We have a target consumer in mind during each product development. This allows us to best adapt the design of the product but also its technical characteristics to its expectations. The wide range of Cébé products allows us to cover a wide range of consumers, ranging from freeriders, to children and downhill skiers.
Here are for example the consumers of 2 of our key products:
Versatile helmet, revolutionary and modular helmet which offers maximum airflow thanks to its innovative construction and certified for both skiing and mountaineering  the Athlete profile, 30-45 years old, sport and nature lover, practices ski touring and mountaineering mainly, +15 days/season, has an inner drive to push themselves outside of their comfort zone, looking for a pro material
Bow Vision helmets, kids visor helmet, a 2-in-1 product made of ABS for maximum shock absorption  The Parents profile, 30-45 years old, are very demanding on the quality of products for their kids and don't want to make any compromise on the look, on-piste skiing 1 week/season
How are you supporting retailers to sell this category?
For all of our product categories, we are working on 2 main pillars to support retailers:
Go-to-Marketing strategy: Training of in-store teams about technologies and products
Brand visibility program: Increase in our presence in the field with the organization of product testing days, visibility of the brand supported by our ambassadors (athletes, influencers), presence of Cébé key visuals in the press, on poster campaigns in our partner resorts… the objective being to create demand which supports our retailers with sales.
Did the restrictions at resorts last year impact the sell-through of the FW21/22 collection? If so, how have you addressed this issue?
Cébé is a brand sold in Europe, so it was greatly impacted by the closure of ski resorts last winter. But we have been able to remain present and in contact with the retailers. In particular, we have reworked our product assortment by postponing the launch of new references and having carried over many styles from the past season so retailers can fill up the gaps in stock. We have also digitalized our tools such as our product catalogue and produced numerous training videos to stay in touch with our resellers.
Have you had problems with the supply of FW21/22 product? If so, how have you addressed this issue, and will this result in changes to your FW22/23 sell-in?
We did not encounter any delivery issues because we anticipated potential delays in product design, production … linked to the health crisis. We were therefore able to deliver to our customers perfectly in time for the start of the FW21 / 22 season.
Please name and describe in about 60 words each of your 3 key models for FW22/23.
Versatile – A revolutionary and modular helmet, the Versatile offers maximum airflow thanks to its innovative construction which allows the upper part of the shell to be lifted. Certified for skiing and mountaineering, Versatile is the must-have for those who are looking for a helmet fitted for both approach and descent.
Cébé x Superdry Pow Mips – sharing the same spirit of adventure, Cébé and Superdry have joined forces to create a capsule collection of helmets and ski goggles including the Pow Mips model. This helmet ensures perfect head protection with its ABS construction combined with the patented brain protection Mips technology.
Bow Vision – The new-for-FW22 Bow Vision combines head and eyes protection. It features an ABS shell for maximum shock absorption and a category 3 visor. Children don't have to worry about their goggles anymore and parents can enjoy peace of mind with this 2-in-1 product!