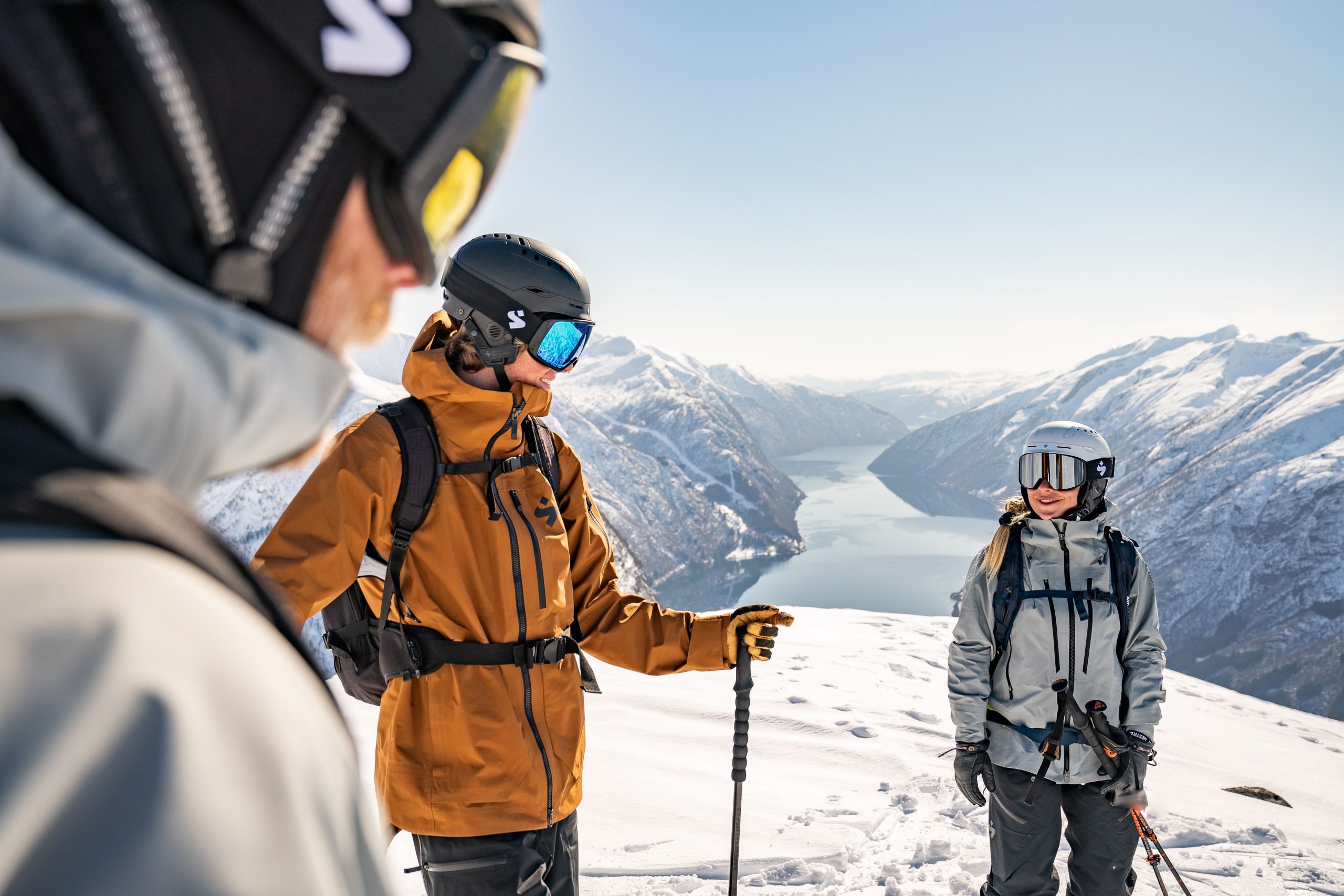 Sweet 2022/23 Snow Helmets Preview
Retail Buyers Guide: Snow Helmets 2022/23 Retail Buyer's Guide
Brand: sweet protection
Interviewee: Atle Enberget, Director Sales & Marketing
What are the main trends in the snowboarding helmet market?
Continues focus on improving performance seems to be a clear trend. Educated consumers demand more and added safety such as Mips is becoming standard.
What is the general consumer's attitude towards wearing snow helmets?
It seems to be a fundamental part of the standard kit for most consumers. In addition to the added safety, you'll be more comfortable and have less risk of your goggles fogging up. The status of the product category has changed dramatically since we started more than 20 years ago.
What were your biggest sellers in FW21/22?
The Looper Mips helmet is a strong seller. We also launched two really amazing products for 21/22 using our brand-new 2Vi™Technology Platform. The models are Trooper 2Vi Mips and Grimnir 2Vi Mips.
Where do you expect the biggest growth in helmets for FW22/23?
Our clear focus markets the next years are USA and Canada. These are also the markets where we hope to see the biggest growth.
Do you have any innovations in terms of design or materials for FW22/23?
We're continuing our rollout plan of our 2Vi™ Technology Platform with the launch of a brand-new helmet; The Igniter 2Vi Mips, offering better performance and comfort while keeping weight and volume to a minimum.
Are you offering any accessories to your helmets?
We're offering outdoor tech speaker/mic systems for all our audio ready helmets, as well as race specific accessories such as chin guards for our race helmets. This year we're offering a titanium chin guard for low weight and massive strength.
Are your products targeted to specific customers / rider types?
We specifically design products for specific end users, so whether you're cruising the grooms, charging big mountain, racing in the world cup or hiking the backcountry, you'll find a specialized helmet for exactly that.
How are you supporting retailers to sell this category?
Most important, continue to focus on making the best possible products. There're also other important aspects, of course – like service, local presence, in-store support and digital assets all our dealers can use.
Did the restrictions at resorts last year impact the sell-through of the FW21/22 collection? If so, how have you addressed this issue?
YES, last year was different. Several of our dealers had a very challenging season and we're still trying to help out any way we can, while at the same time balancing our own challenges arising from the situation. This is a complicated picture. I really hope the coming winter will help to balance things out.
Have you had problems with the supply of FW21/22 product? If so, how have you addressed this issue, and will this result in changes to your FW22/23 sell-in?
Global logistics is a challenge for everyone, but we're handling it in the best possible way. We've ramped up our production capacity in order to compensate and plan a more flexible go-to-market process.
Please name and describe in about 60 words your3 key models for FW22/23.
Trooper 2Vi™ Mips
This helmet is completely reengineered using only the best materials and technologies available – including the new revolutionary 2Vi Technology platform. The 2Vi technology offers a variable elasticity shell combined with a complex geometry multi-density shock absorbing lining, as well as a unique 2-layer Mips technology. In addition, this helmet is 7% lighter than its predecessors. The Trooper 2Vi Mips is the ultimate freeride helmet as well as being a great choice for slalom and bashing gates.
Igniter 2Vi™ Mips
The Igniter 2Vi Mips is a completely new version of the Igniter helmet, and it is an excellent all-mountain helmet. Igniter 2Vi Mips will be the newest model with the revolutionary 2Vi technology, consisting of the 3 components: a variable elasticity shell, multi-denity shock-absorbing lining and a two-layer advanced Mips system. As previously mentioned, it will be offering better performance and comfort while keeping weight and volume low.
Winder Mips
The Winder Mips helmet is a completely new model from Sweet Protection. It is an all-mountain helmet with a brand-new geometry. It provides great ventilation from the front and all the way to the rear part of the helmet. The Winder helmet also comes in a junior version, that is designed specifically for smaller heads.