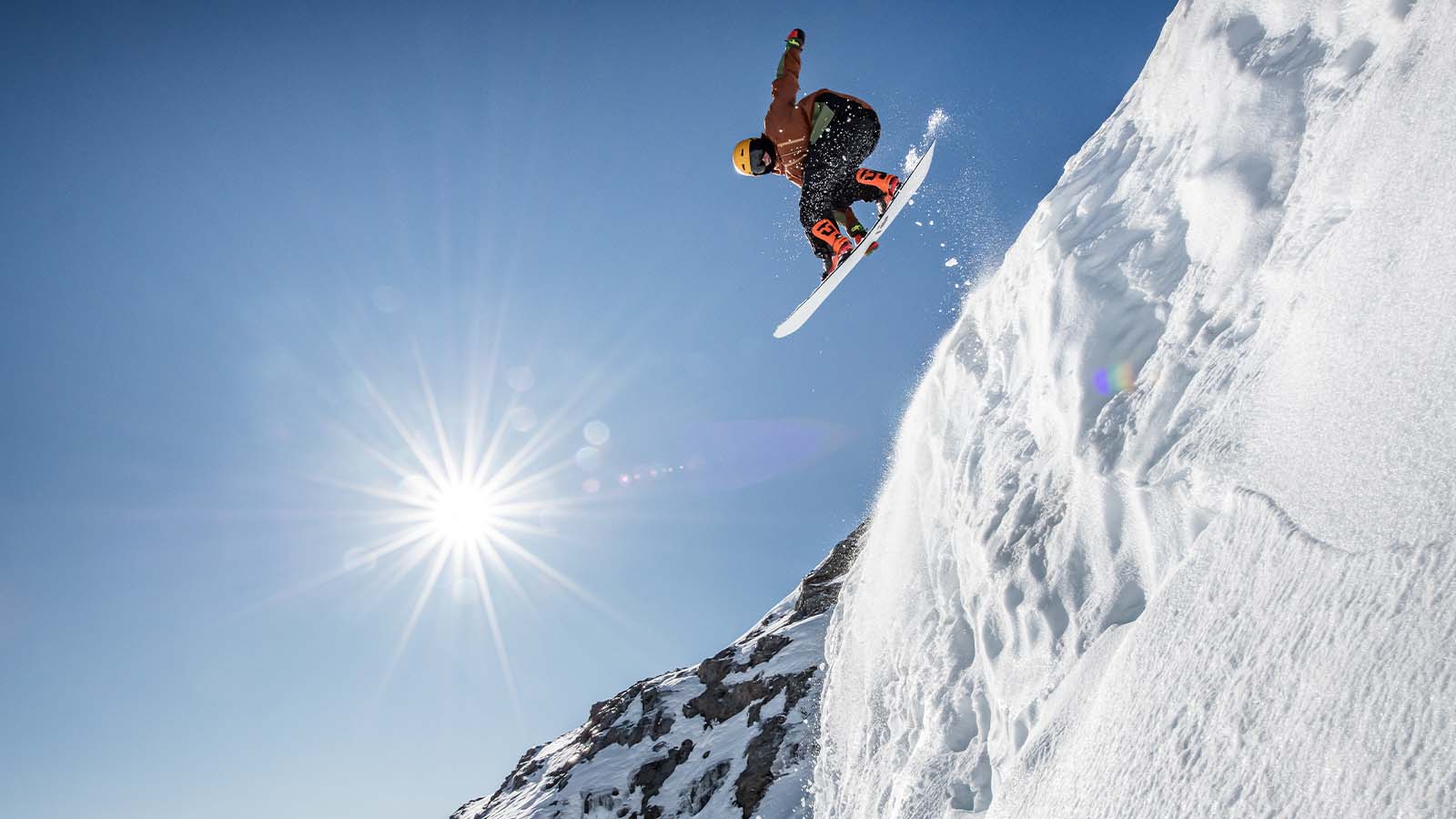 TSG 2022/23 Snow Helmets Preview
Retail Buyers Guide: Snow Helmets 2022/23 Retail Buyer's Guide
Brand: TSG
Interviewee: Nadja Herger, Head of Marketing/Communication
What are the main trends in the snowboarding helmet market?
Fit, Safety, Style.
What is the general consumer's attitude towards wearing snow helmets?
Helmets have been a natural part of the equipment for years. Winter sports enthusiasts without helmets are in the minority.
What were your biggest sellers in FW21/22?
Our biggest sell stays the Gravity Helmet with its classic skate lid design. Black continuous to be the bestseller, but other colors like yellow ochre, white and satin azuro (a nice balanced summer-day-sky-blue) for women were also well received.
Where do you expect the biggest growth in helmets for FW22/23?
As the normal ski season didn't take place in most resorts last season, let's see if people like to invest into new helmets this season. Otherwise, the biggest grow will probably be with the new participants to winter sports.Ski camps are also expected to take place again. This could boost sales in the children's segment.
Are you offering any accessories to your helmets?
We offer a cap brim that can easily be fixed to all our hardshell helmet models. We also have extra ear pads in the line that we designed in cooperation with Earebel. Our Sound Earpads Earebel are specially designed to integrate Earebel headphones into our helmets. They turn our helmet into a safe sound system and communication tool!We also offer spare inside comfort padding, if the user wants to exchange the helmet lining pads.
Are your products targeted to specific customers / rider types?
Each type of riding has its style and specific needs. With a long history in helmet production TSG offers products to all type of riders. Rooted in freestyle but reaching out to freeriders and all-mountain riders with a large line consisting of 15 different helmet models.
How are you supporting retailers to sell this category?
We are very active in building marketing and communication stories together with team riders and event sponsoring. We specially focus on camps and events for kids, from beginner to next-pro level. We are a long-term partner of the World Rookie Tour. Our distributors might have additional dealer support programs running.
 Did the restrictions at resorts last year impact the sell-through of the FW21/22 collection? If so, how have you addressed this issue?
This had an impact for sure. Though sales season for the winter sport. We focused on splitboarding early in the season. Released a "tips for splitboarding" article on our website and recommended what products to use.For Winter 22/23 we kept more carry-overs in the line.
Have you had problems with the supply of FW21/22 product?
If so, how have you addressed this issue, and will this result in changes to your FW22/23 sell-in?
Thanks to our good and long-standing relationships with our producers, we had no problems here.
Please name and describe in about 60 words each of your 3 key models for FW22/23.
Gravity:
Featuring our custom low, snug fit, the Gravity helmet is one of the slimmest hardshell designs available. It features a tough skate-style hardshell construction, which securely protects all the useful bits of your noggin. The design curves anatomically around the head for a great fit and tailored wearing comfort. Also available in a smaller shell for the youth and a XXL shell for larger, rounder heads.
Vertice:
The Vertice is designed with our popular Snug Fit Design, which provides safe fit and exceptional comfort. Thanks to its in-mold construction, the Vertice is extremely lightweight. Its sophisticated size adjustment works in two steps: The Dial Fit System easily adjusts the interior of the helmet to the shape of your head, while the Tune Fit System enables additional fine-tuning, as the helmet comes with different thickness comfort pads, which allow you to adjust the fit on the interior of the helmet. Venting channels ensure breathability and fresh airflow to your scalp.
Arctic Nipper Mini:
The Arctic Nipper Mini Helmet is the lightest mini rippers ski and snowboard helmet ever (from age 2). It offers surround safety thanks to its deep temple and atlas design and features a lightweight In-mold construction with easy-dial adjustment and removable size pads for guaranteed comfort, fit and wearability. 12 vent climate control and removable soft ear pads and neck protection then add to the helmets perfect fit and performance and enhance the idea in kids' heads that wearing protection is natural. Next model up is the Arctic Nipper Maxi.