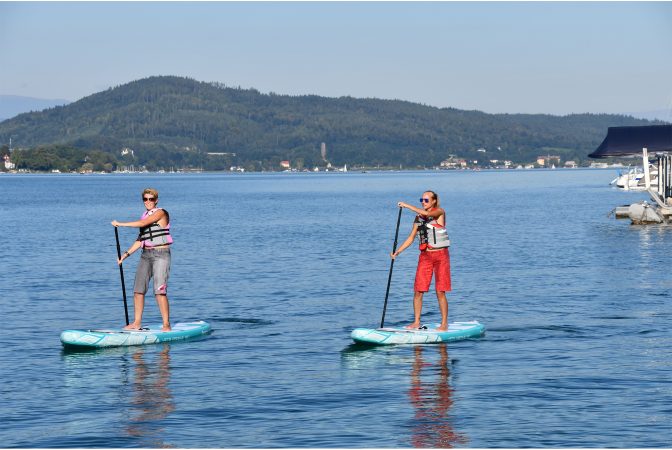 Spinera SUP S/S 2024 SUP
Retail Buyers Guide: SUP S/S 2024 Retail Buyer's Guide
Brand: Spinera
Interviewee: Brand/Sales Manager France Sven Josten
How are you dealing with the overstock issue this summer?Overstock was a big problem this summer nevertheless, we look quite OK despite some models. We were giving retailers better margin and lowered their buying prize to let them adjust the retail price accordingly to the changing market and agressive e-commerce players.
As the sport grows up, do you notice a trend for customers to lean towards more evolved products? (allround > touring or other specific use)
To be honest, I think there is only a small percentage of athletes that calling SUP a serious sport. These athletes will always go for a hardboard. The inflatable sector is totally dominated by a recreational use or activity. Biggest difference in this segment would be the length as this determines how many people can fit on the board. I would say the inflatable SUP has become a totally family affair.
The shipping costs are back to normal, what about materials? Can you tell whether pricepoints will be maintained, reduced?
Good point, we will reduce all our pricepoints due to that fact.
Single or double skin, fusion, welded, cross-stitched, multiple chambers… Technologies and constructions are still very opaque for the average Joe, thus benefiting to the no-name brands with cool graphics or colors. How can we solve this?
I think we can't change this and with the price point between €150 and €250 people will always buy those products single layer, one chamber. Manufacturers and companies need to accept that the inflatable SUP is the new blowup mattress. Personally, I don't have a problem with this. We just need to get margin right again.
Inflatables: Which new technologies & models are you implementing in SS24?
We are carrying over our line from last year with the same technologies and the same models.
What kind of support do you offer for retailers? (pre-orders sales terms, in-season restocking, demos…)
We are offering retailers and aggressive pre-order discount. On certain models, we offer retailers double digit discount on top of the pre-discount. We think it's only fair to support the retailers in a quick changing market and give them the possibility to react and adjust pricing accordingly.