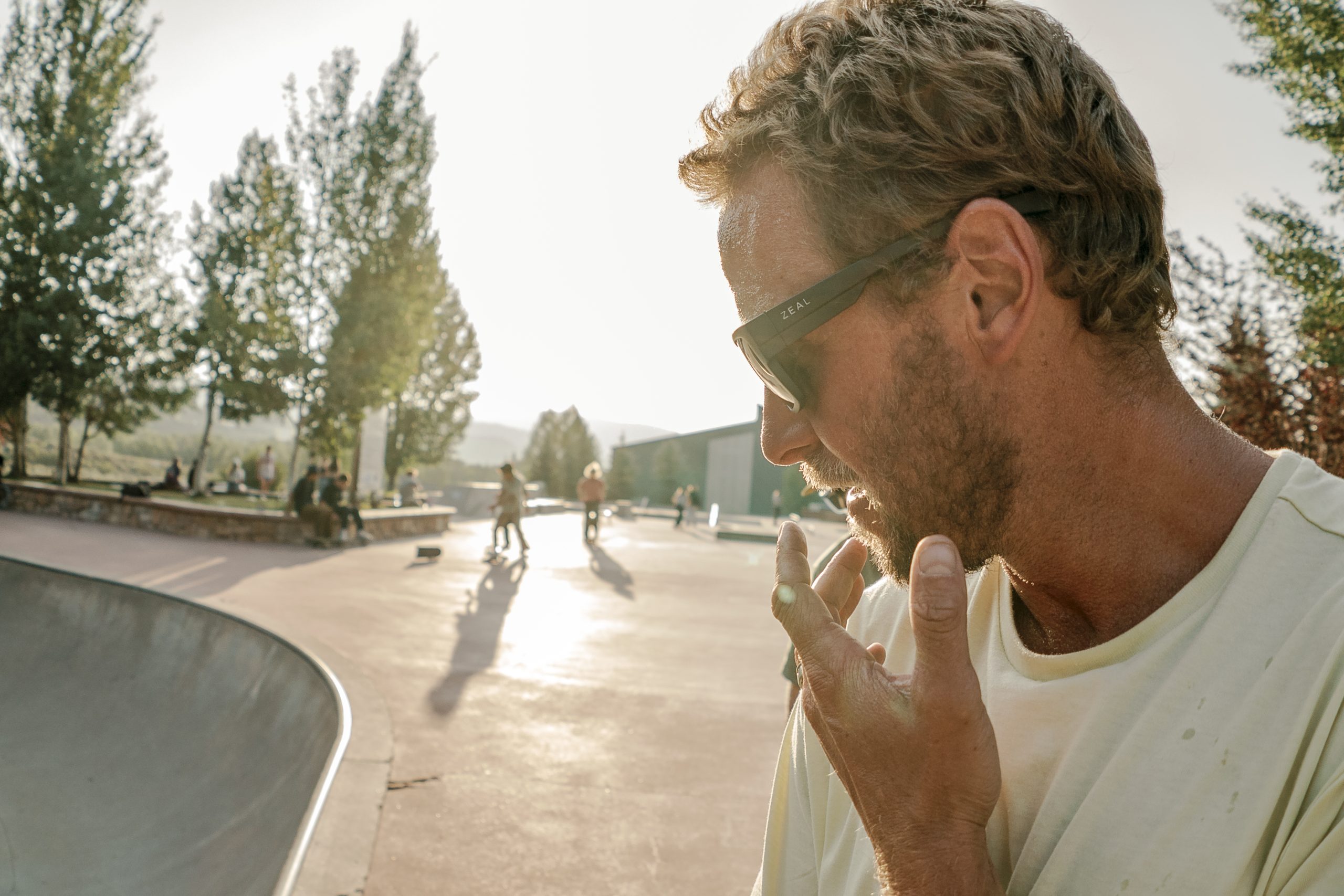 Zeal 2023 S/S Sunglasses Preview
Retail Buyers Guide: Sunglasses S/S 2023 Retail Buyer's Guide
Brand: Zeal Optics
Interviewee: Mike Lewis, Director of Marketing
What are the key trends in sunglasses for board sports for Spring/Summer 2023?
The biggest trends we're seeing and focusing on are superior polarized lens offerings, photochromic & polarized hybrids, eco materials and quiver-killing styles. We're also seeing a surge in demand for more lifestyle-focused frames including metal aviator shapes, which we're calling the Top Gun effect, and other timeless materials like acetate frames.
How are you segmenting your sunglasses?
Our sun line is segmented by frame and lens materials. Nearly all of our line features our plant-based Ellume Polarized lenses, and these are segmented by frame materials. These include our castor-based Z-Resin and Z-Lite frames, which make up the majority of the line, our See Grass collection, which is made from 70% recycled plastic and 30% agricultural grasses in a closed-loop system, and our eco-Metals collection. We are also very much looking forward to the release of our Hexetate collection, a selection of eco-acetate shapes. Lastly, we have our Auto Sun line, which includes our award-winning polarized + photochromic lenses that transition from a yellow to persimmon with changing light conditions and are the perfect companion for all-day adventures where you're in and out of the shade like mountain biking, trail running and fly fishing.
Where do you expect your biggest growth in 2022?
While the optical channel is showing huge growth, for non-prescription we're stoked on the growth we're seeing in France, Spain, Portugal, Scandinavia and the UK. These markets are showing strong growth in board sports retailers thanks to the alignment with our renowned goggles, our eco-focused line and the quality of our sun lenses. These retailers are having huge success with our quiver-killing styles, which are designed to look great when you're hanging out, and perform even better when you're pushing your personal envelope.
What frame shapes do you offer in your SS23 collection? Are you introducing any new ones?
Wow, there is so much in the works! We're focusing on retro and fashion-forward timeless shapes with performance attributes that go seamlessly from alpine starts to happy hours. Look for fun, round and geometric facings, interesting temple designs and some great new materials. We're also releasing our first glacier glass options in 2023 and the demand has been outstanding before samples have even arrived! 
What materials are you using in your SS23 collection? Are you introducing any new ones? 
See above on Z-Resin, Z-Lite, Ellume Polarized, See Grass, eco Metals and our new Hexetate material!
What lens technologies do you offer in your SS23 collection? Are you introducing any new ones? 
See above for Ellume and Auto Sun.
We recently expanded our Auto Sun into four top-selling Z-Resin frames and two more are coming in Z-Lite in time for 2023. These premium lenses are selling incredibly strongly in the outdoor and action channels and provide great margins for our retail partners!
Which lens colours and tints will you be offering in SS23?
Auto Sun, Copper, Dark Grey, Horizon Blue and Rose
Which frame colours and graphics will you be offering in SS23?
The biggest news is in our upcoming Hexetate styles with incredibly rich, unique tortoises, color blocking and patterns. Keep an eye out for these – they're going to crush. Timeless colors continue to perform very well and we're increasingly spicing browns, blacks and greys up with bright color pops in our ProFlex material. ProFlex is a proprietary porous rubber that's in the temples and nose bridges of the majority of our line. This material gets tackier as you sweat, keeping your shades in place no matter what the day brings.
If you do prescription glasses: What will you be offering in SS23?
Nearly our entire line is available in our prescription program. We have two industry-leading, zero-waste digital labs in the US and Germany through our sister brand, Maui Jim. We have also merged with Kering eyewear and will be working closely with them in '23. The biggest news on the Rx front, is the addition of our Horizon Blue lens, which features a blue mirror on our Copper lens, in our Adventure Ready prescription line.
Have you implemented any sustainable practices in your production and shipping processes? 
In addition to our complete line being made from eco-focused materials, we are proud members of 1% for the Planet and all of our packaging and printed materials are made with FSC-Certified paper and soy-based inks.
What are your marketing stories?
Next year's campaign will be a continuation of "Follow The Sun", our solar-powered adventure montage focusing on all the amazing adventures the world around us offers. From surfing, to mountain biking, to fly fishing and whitewater rafting, we're about every way we can all push our personal limits with smiles on our faces!
How are you supporting retailers to sell this category?
Our biggest marketing initiatives are focused on in-store messaging that matches every retailer's focus. We have a robust array of custom POP offerings that are lifestyle and sport-specific and a killer display program for our partners. We also offer turnkey website offerings that make Zeal come to life with no lift for all of our E-commerce partners. We also never discount our sunglasses so margins are keystone and a level playing field for all Zeal stockists.
Are you experiencing any raw materials scarcity, supply problems or costs increase that impact your production? If so, what solutions have you put in place?
Fortunately, we aren't having many supply chain issues, due in large part to our relationship with Maui Jim and the unique materials that we use for our frames and lenses. We have seen some delays in shipping and increasing costs, but we are not planning any price increases in Europe for next year!
Best Sellers
Caddis Auto Sun – Caddis, a top-selling wrap frame with optimal coverage, now comes in Auto Sun, our award-winning Polarized + Photochromic lens, which is perfect for all-day adventures in changing light conditions. The lenses transition from yellow to copper in full sun.
Northwind – Blowing in from the future of sunglasses, Northwind brings a head-turning new look to the Zeal See Grass collection. This wide-brow, angular design is crafted in a closed-loop system from recycled plastic and agricultural grasses in a revolutionary process that combines sustainability with quality, durability, performance and style. With unique color patterns in every frame thanks to the infused grasses, and the mind blowing color, clarity and contrast that the Ellume Polarized lenses lend, Northwind blows the doors off what you thought a sunglass could be.
Paonia – Zeal created the Z-Lite Paonia sunglass in a timeless round frame with a keyhole bridge, that can go anywhere and look good along the way. Weighing in at less than an ounce, this medium-fit style combines a plant-based frame and lenses that are equally light on the planet. Mix in our ProFlex non-slip rubber to keep them in place and Camloc hinges to keep the temples from scratching the lenses and the Paonia is your perfect partner for any escapade.