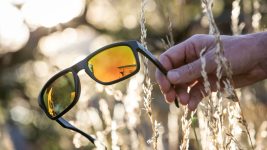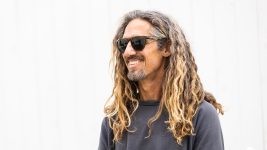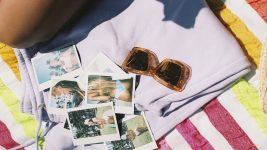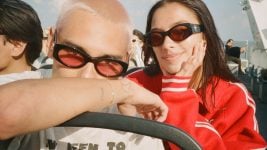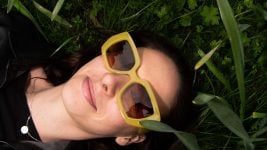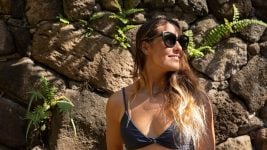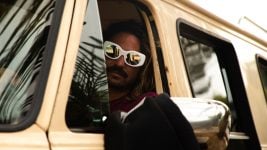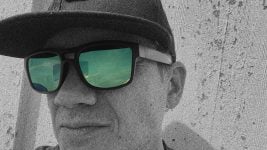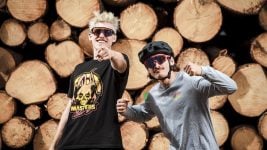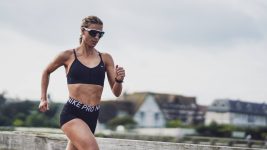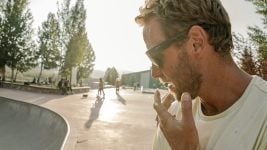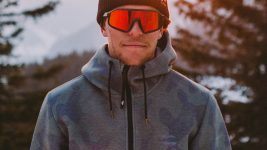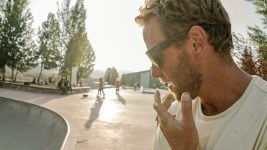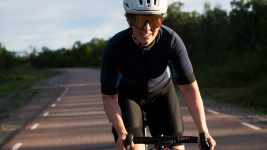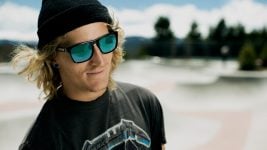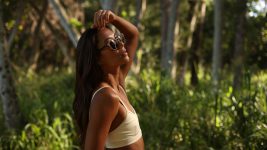 Sunglasses S/S 2023 Retail Buyer's Guide
Vintage looks meet high performance in a collection that aims to satisfy the demands of sunnies users that want it all. By Rocio Enriquez.
Vintage styles remain high on trend. Both shapes and colours hint to the nineties and noughties. "The main trends are wrapped, oval and rectangular shapes from the 90s", says JP Bonnemasonfrom Quiksilver and Roxy. Lennon style rounds and metal aviator shapes are hot too. Retro styles are updated with modern materials and technical features. People demand trendy looks alongside high levels of protection and clarity. "We see a trend of sport influenced styles being used on and off the field of play", says … from Oakley. High tech lenses are a basic demand, but not the only one. Sustainability has become the norm. Customers have little attention for brands who do not offer eco materials. The biggest growth is expected in technical shapes that secure performance in outdoor use. However, some brands also expect a boost in the sales of their most fashion forward models.
Shapes.
Almost all brands have a retro inspired offering. They offer a fashion appeal to younger generations and a nostalgic one to not so young ones. Aphex carries their 80s and 90s inspired race glasses into their SS23 collection. They also offer a retro inspired but very technical glacier model. Zeal also includes a glacier style in their new collection. Their focus on high performing, timeless shapes will deliver round and geometric facings with interesting temples.
Spy+ will continue to capitalise on the 70s style frames that they launched last season. Loubsol maintains great success with their glacier styles. For SS23, they travel even further back, to the 50s, for some designs. Otis satisfies the demand for vintage with the Omar. It is a rounded frame that features a keyhole nose bridge and sophisticated temple detailing.
Dragon relies on the geometric combination of the Fallon and the flat top of the Tempest. Quiksilver gets inspiration from the noughties blockbuster "The Matrix" to create the Ellipse. It is an 8 base super wrapped shape with oval eyes, sharp line temple details and silicon inserts on nose and ear tips. It even sports the Quik Saturn logo from that decade.
The demand for performance drives the offering of wraparound and shield styles. Spektrum is strong on these shapes and introduces two new ones in SS23, the Enan and the Fröa. Enan is a very lightweight, everyday all-rounder built for very extended active use. Fröa keeps all the performance and functionality features on a smaller face design. Red Bull x Spect are no stranger to shield styles. Their cylindrical seamless lens construction allowed them to produce styles like the Tain, Tuan and Tusk. They are adding two more, the Dash and the Dundee.
Melon looks at the success of the Alleycatto create the Alleycat Small thought for female faces. It will carry its own colour selections and specific limited edition and rider models. Loubsol builds on the success of their Fork, Scalpel and Plasma shield models and announces several new full shield shapes. Attika has had great success with their performance wrap-around Noah and is adding a shield to satisfy demands. Other brands releasing new wraps and shields are Volcom, Spy+, Oakley, and Bollé. The latter will release the new 8 base, medium/large fit Cerber.
Square and rectangular shapes are also hot. Roxy has the new rectangular acetate Faye amongst their seven new shapes in their SS23 collection. Quiksilver will launch the Warlock, a more urban lifestyle shape with a high square eye and low bridge. Bollé offers three new angular shapes. The new Arcadia is a medium/large square navigator. The new Status and Temper are medium fit classic rectangular styles. There are also squares and rectangles amongst Volcom's eleven new styles for SS23 and in Loubsol's new collection. Round styles have a strong presence too. Bollé launches the new Euphoria, a 6 base medium/large fit round aviator. Dirty Dog pushes them in their lifestyle catalogue, both in metal and TR90 frames. Melon is tweaking their round models. They add a rubber lining in the nose and inside the arms, and removable sun blocking side cups. Roxy pushes their Mia style, a classic and urban round eye shape with keyhole that is made with Econyl. Volcom also includes round shapes in their offering. Oversize is strongly supported, with a rich assortment from Loubsol and CHPO. There are other noteworthy additions for SS23. Red Bull x Spect will launch a new signature edition with the Flying Bulls: The Corsair and the Lightning. They are stainless steel aviator shapes with CR39 lenses. Oakley will expand the use of their innovative PhysioMorphic GeometryTM lens that worked so well in their Kato model. Melon has announced a revamp of their lifestyle models, with performance features added. Dragon is adding more options for female consumers, including a female specific version of their H2O style. They also push their collaboration with pro skier Jossi Wells, the Josiah. Albeit unspecific, Electric announces no less than fourteen new styles for SS23.
Materials.
To talk about frame materials is to talk about sustainability. Most brands have reacted to the stern demands from consumers. The use of castor oil-based bioplastics is quite widespread. "We are using more and more bioplastic materials in our collection", says Alexis Ratajczak from Spy+. Volcommakes all their sunglasses with Rilsan G850. Red Bull x Spect, Quiksilver and Roxy also use it. Melon chooses Grilamid Bio-TR90. Oakley keeps promoting their own BiO MatterTM, which features a minimum of 56% of bio-based content. Zeal's renditions are the castor-based Z-Resin and Z-Lite, which make most of their line. Other brands using bioplastics are Aphex, Attika, Bollé, Dragon, Electric, Epokhe, Spectrum and Spy+. There are more sustainable materials in use, apart from bioplastics. Many models are made with recycled and upcycled materials.
Attika recycles the material from old pairs collected from customers into new sunglasses. CHPO makes all their frames with recycled plastic and recycled stainless steel. Dragon, Quiksilver and Roxy offer upcycled models made of RePET, which comes from recycled plastic bottles. Roxy has also incorporated Econyl, a regenerated nylon. Zeal developed their own SeeGrass material made from 70% recycled plastic and 30% agricultural grasses. Loubsol incorporates recyclable thermoplastics. Otis uses mineral glass. Sourced from sand and soda ash, it's endlessly recyclable and environmentally friendly. Zeal uses eco metals and the new eco acetate Hextate. Away from sustainability, we find Grimalid TR90, TPX and metals such as stainless steel or titanium.
Lenses
When it comes to lenses, performance remains at the top of users demands. New technologies must enhance vision clarity and eye protection to pass the strict filters of sunnies wearers. Polycarbonate remains the most used material, although brands are choosing high quality versions. Such is the case of Aphex, Attika, and Epokhe. Bollé offers the SLF lens. Spektrum is implementing Zeiss' Impactolenses, more shatter resistant than regular polycarbonate. There are other materials. We can find the plastic polymer CR39 in Red Bull x Spect aviator styles, and some Epokhe products. Bollé offers the Solace4 lens, a mineral lens that is petroleum free, distortion free and scratch resistant. Otis also works with mineral lenses. There are a few other sustainable initiatives. Zeal offers Ellume lenses that are plant-based. Spektrum uses a new high-performance bio-based lens from Zeiss in their "Raw" concept. Attika plans to introduce it too in their SS23 collection.
Treatments are key to reduce glare, enhance contrast and keep vision as clear as possible. Polarisation is widespread. Bollé relies on their Volt+ lens. They used A.I. to evaluate over 20 million colour enhancement possibilities. They patented the winning formula to provide their own high-contrast polarised lens. Dragon offers their Performance Polar Lenses in selected SKUs. They realign light to eliminate glare, enhance contrast and secure crystal clear vision.
Electric's polarisation is infused instead of coated, increasing durability and performance. Other high quality polarised lenses are Loubsol's Apex Pola, Oakley's Prizm Polarised, Otis' Japanese polarised, the Polar Z lenses by Red Bull x Spect, and the premium polarisation of the Auto Sun lenses by Zeal. Quiksilver, Volcom, Epokhe, Attika and Dirty Dog all offer a good range of polarised lenses.
Light management and contrast are key. Dragon relies on their Lumalens Technology. "Lumalensdelivers enhanced colour vividness, increased clarity, and depth perception", says Sam Nelson. It filters out light that causes glare and haze while letting in light that intensifies clarity. Oakley features their Prizm Lens Tech across the full sun offering. Otis uses Light Improvement Tech to lift primary colours in the surroundings while blocking inter-primary shades. Spektrum introduces Zeiss' new LightPro technology, which offers up to 80% more contrast. Spy+ has increased the contrast in their therapeutic lenses to create the HappyBoostTM lens. Loubsol offers their Apex High Contrast lens. Melon uses their snow lens to enhance contrast, and the Trail lens specifically for greener environments. Otis' Reflect lenses reflect light back out, instead of absorbing it. Photochromic treatments are popular too. Zeal, Oakley, Melon, Loubsol, Aphex and Bollé offer them. Bollé offers their own rendition with their Phantom lens. Other performance coatings found across all collections are hydrophobic and oleophobic treatments. Electric speaks proudly of their melanin-infused lenses. Melanin is the best natural defence against the harmful effects of the sun, so they offer an enhanced level of protection.
Looks
Summer 2023 promises to be a colourful one. While some brands will be offering bright-coloured frames, others choose to keep their frames neutral and brighten up the lens tint. There are a few collaborations worth mentioning. Melon announces a few, one of them a special Alleycat snow model for the Tomorrowland Winter Music Festival. Dragon continues the Athlete Signature Series colours, with Rob Machado and Bryan Iguchi. Attika is working with a network of artists to create limited-edition frames. There are other in-house design graphics. Epokhe carries the illustrations of their Guilty, Trinity and Suede frames into some new shapes. Melon offers some hand painted and sprayed patterns. Roxy features artworks engraved on the temples and front or with HD prints inside the temples. Zeal offers some colour blocking and patterns.
Retailer Support
Brands will push their innovations, especially in lens technology and materials sustainability. They will communicate with POS material and digital content. Retailer and customer education will be covered too. When asked about the impact of the war crisis, most brands do not seem to be gravely concerned about it. The pandemic made them move to more advanced planning, so logistic problems have been navigated with relative ease. Regarding the increased cost of production and shipping, some brands have had to increase their retail prices a little, but they remain competitive. Others have chosen bigger measures. Melon has moved their production to Italy. This secures quality while avoiding increased transport costs and delays. The pandemic shifted the mentality towards "there are no problems, only solutions". This has softened the blow of the current geopolitical crisis and, hopefully, of any other future ones.