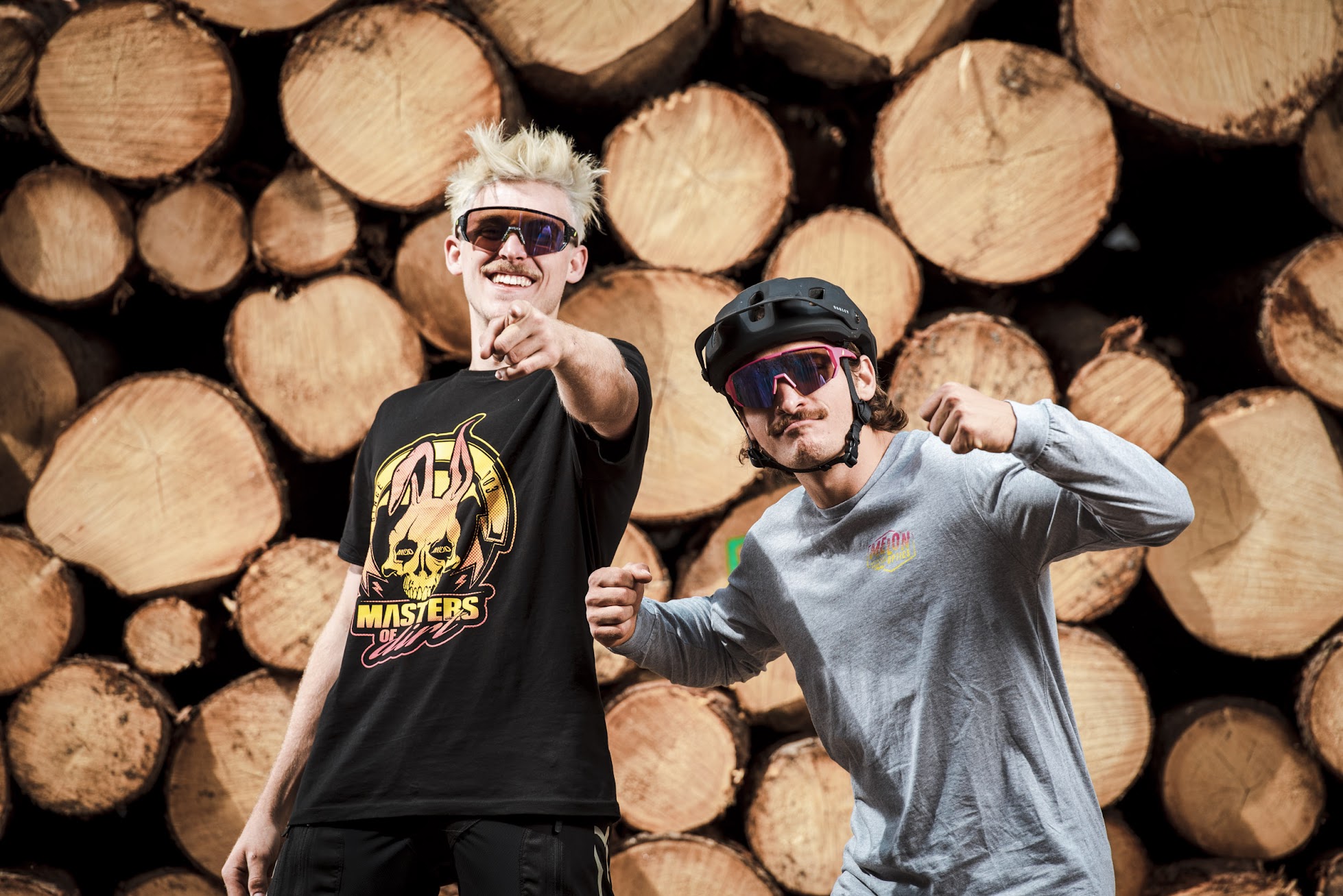 Melon 2023 S/S Sunglasses Preview
Retail Buyers Guide:
Brand: Melon
Interviewee: N/A
What are the key trends in sunglasses for board sports for Spring/Summer 2023?
It seems regardless which sport or market, large sports style lens shield models are doing the rounds at the moment. From watching the surfers rocking them in the WSL, to snowboarders while glacier riding in Springtime – colourful full shield lenses are here to stay for a while. And why not, super practical, performance aspects and look fun. 
How are you segmenting your sunglasses?
Currently we segment between full performance sunglasses (sport focused models) and lifestyle, but 2023 will see lifestyle crossing over more into the performance segment with some performance features added throughout our lifestyle line. Also we will be running Zeiss lenses over all models in both lines. 
Where do you expect your biggest growth in 2022?
Biggest growth is by far in performance sport models for us. Due to our focus within the MTB/Gravel market we have set a solid foundation in this segment, and we see it trickling over into other sports segments including snow + surf and of course lifestyle in general. 
What frame shapes do you offer in your SS23 collection? Are you introducing any new ones?
In addition to the full single lens shield performance models, 2023 will see some of our current lifestyle shaped given a revamp and some performance features added. So the likes of a traditional wayfarer or small round model will see rubber nose lining, inside arm rubber linings and also some removable sunblocking side cups. By end of 2022 we will also have released our new Alleycat Small model, a smaller version of our hugely successful Alleycat performance sunglasses. The demand has been high from the female market to have a smaller version, so we have made it happen – this model will of course carry its own special colourway selection and specific limited edition and rider models.
What materials are you using in your SS23 collection? Are you introducing any new ones?
We will mostly be focusing on Bio TR90 in our sunnies range for both performance and lifestyle. 
What lens technologies do you offer in your SS23 collection? Are you introducing any new ones?
We work closely with Zeiss, and as a result are able to offer a broad range of lens options to cover different sports and terrain usage. Examples being our Trail lenses for greener environments, or the Snow lens options for eliminating blue light emanated from the snow for more contrast. We also have Italian made photochromic lens options for those looking for such versatility. 
Which lens colours and tints will you be offering in SS23?
All major colours are covered, and new for 2023 will be a pink chrome by Zeiss in our sport range of lenses. Also doing well is a metallic bronze chroming. 
Which frame colours and graphics will you be offering in SS23?
We will as always be spicing up the collection on a continuous basis with limited edition drops during the season. This can include special metallic finishes, lazer etched designs or hand painted/sprayed patterns. We will also have some special collaborations dropping, one being for Tomorrrowland Winter music festival in March with a special Alleycat Snow model in their own design. 
If you do prescription glasses: What will you be offering in SS23?
We offer a prescription insert made in Italy, which fits into our performance sunglasses models, and we can also provide customers with Zeiss prescriptions for these on request and via our website. 
Have you implemented any sustainable practices in your production and shipping processes ?
Mainly a shift to an organic plastic frame alternative material, and recycled packaging. 
What are your marketing stories?
A lot of course focuses on our customization possibilities. The customer can select just how they wish to have their sunglasses, and this is a main focus for Melon and not just a nice to have on the side. We work a lot with our athletes in the snow and bike spaces, and now run our Shred Heads program to support a large crew of young motivated riders for snow and bike to help create ongoing media content and spread the word about Melon on the ground and in the parks around Europe. Our collaborations are strong, with the likes of Eivy, Tomorrowland, Masters of Dirt and more…2023 will see some new exciting ones to add to the list!
How are you supporting retailers to sell this category?
By being so flexible with our customization, a retailer can select from a huge list of combinations of premade sunglasses, but also on request can have sunglasses made up how they or their customers wish to have them. We also work with many accounts offering custom in store, whereby the store holds a stock of frames, lenses, design highlights and builds the eyewear for the customer live in store. Nobody else offer such a bespoke offering in store like this. It goes without saying we provide POS displays with nice image boards to explain the tech and category. One key support for retailers is we don't oversell. We are not here to oversaturate our own market by selling into retailers which do not mean anything to us. Our NOS colours also mean if a retailer has a problem selling a certain colourway, its no issue for us to work a return for them and change it out for something else, because we can easily sell any unsold components. At Melon we also don't overstock or discount, so the retailers can always benefit from full margins and confidence we are on their side, even when we do operate our own online direct to consumer store. We strive to give retailers first grab on limited editions before release, and ensure pricing is a fair playing field. 
Are you experiencing any raw materials scarcity, supply problems or costs increase that impact your production? If so, what solutions have you put in place?
This year has been a challenge with production of certain products outside of Europe, but thanks to our focus of creating our sunglasses in Italy we have managed to avoid problems so far in this product category. Of course like everything we are seeing prices for production rise on everything now, and shipping is getting quite crazy, so bringing things closer to home with Italian production simply makes the most sense right now. Communication and quality also goes up and in hand with this move. 
Best Sellers
Bigger and better, a single shield full frame performance model which is happy on the streets as it is on the trails or the mountain. Huge field of vision, a snug yet not too tight fit to handle all your moving and shaking, and of course Zeiss sports performance lenses of your choice. 
Our first and still our best selling performance sunglasses model. It shook up the MTB scene, and now its making its presence felt on the snow and the street. Single shield, half frame design and packing those much sought after Zeiss sports performance lenses. 
Ladies, you asked and we delivered. Our best selling performance sunglasses model in a slightly sized down version. Less size, but still as much tech and performance so you can hit the trails and the snow in confidence. And not complete without the Zeiss sports performance lenses of course!